Recruit

The biggest artistic gripe I have with Bannerlord is the troop color system. Each faction is tied to a primary color, with the Empire for example, you'll have hundreds of pink soldiers with pink capes and pink shields, I honestly find this repulsive and wish a more practical color tone was in place, like in Warband.
I've gathered some examples, they refer to Sturgia rather than the Empire but the idea is still the same.
What we currently have (blue units) vs What we could have (natural units)
To me, it's a night and day difference which looks better, the natural colors and lack of one primary color to represent a faction looks very nice and would help with the color toning and identity of individual cultures. I could only imagine how great the Empire would look with similar examples.
I'm not sure this well be seen by the devs but I surely hope it's considered.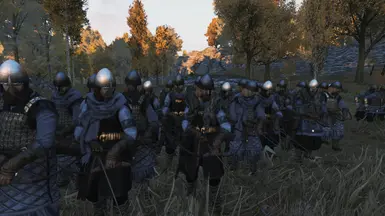 What could be: