Sergeant Knight at Arms

​
B
y the year 968 AD war had been waged for generations between the Goídil natives of Ireland and settlers from the north. After the first years of the great onslaught on the English kingdoms many great battles were fought between the Anglo-Saxon heptarchy kings and the Viking invaders, and soon Norse warfleets were seen in the Irish Sea itself. Rowing up the rivers to raid the Gaelic villages and monasteries, the "Ostmen" soon established the longphorts, shore fortresses to harbour their fleets, which evolved into powerful cities controlling the lands.

Yet the warlike Goídil did not yield their homelands and many tribes resisted the foreign invaders in long and scathing wars, with Viking and Gaelic villages burning likewise in the many raids. Others approached the Norse with agreements and trade, some even fighting their neighbouring tribes with the help of their new allies and rising to great power. And so the Viking cities soon were part of the ancient tribal struggles for power, in which the most powerful Goídil kings were aspiring to no less than the old title of high kingship over all Ireland.

Click to read more: History of the War in Munster
Written by Cían Fer Áraig
​
I
n the shadows of the wooded hillside of Sulcoit, led by the Dál Cais king Mathgamain mac Cennétig and his royal brother Brian mac Cennétig, the Gaelic warriors await the advancing Vikings. Among the warlike men are famous liegemen, youths and mercenaries who are all eager for combat.
​
Dál Cais

("Tribe of Cormac Cas")
​
A teglach Mathgamna
("The retinue of Mathgamain")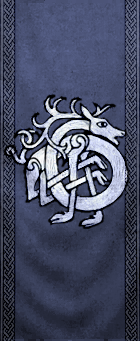 ​
*Mathgamain mac Cennétig*
(Ualraig Fer Áraig)

Caellachán
Cainnig
Cían na Raithlinn
Fergan na Duiblinn
Finn na Locha
Fintan Cáibdech
Finn Bróen mac Aod
Odhran na Beal Feirsde
Rían
Síthmaith an Einigh
Sumarliðr Ljótsson
Torcuil


Aedan Bradach
Blathmac
Ciarán
Rian Faolan
Rónán Cáech
Selbach

(19)​
Coibni Dáil Cais
("Allies of Dál Cais")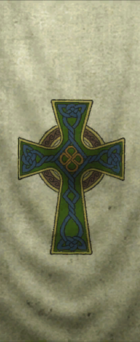 ​
*Cathal mac Feradaig rí Delbnae Móir*
(SF_Rallix)

Mochta mac Lugdach
Lorrccán Mór mac Rigbarddán
Aengus
Morann mac Tuathail
Gormacán mac Tuathail
Cuilénán in Gai Móir mac Sinaig
Mórcár se Scúrhearda
Dúnán Mór mac Fergusa
Comgall mac Coscraig
Lyall Ó Dochartaigh
Momcilo
Sol Ó Dochartaigh
Forgoll
Ádam
Árchú mac Uallgairg
Vasilije Mitu
Torfind
Niall
Turenki
Mściwoj ze Śluńska
Cathasach
Cruinnmáel
Elias_the_Hermit
Hvidhar
Kulgrinda Kosmarjus

(23)​


[td] [/td]

[td]

Clann Uí hUiginn
*Áed mac Néill Ua hUiginn*

Fear Ua hUiginn
Éamonn mac Martain Ua hUiginn
Cinnéidigh Ua hUiginn
Máel Petair Ua hUiginn
Ruaidrí Ua hUiginn 
Art Ua hUiginn
Magnus mac Eachdhonn Ua hUiginn
Finnchad Ua hUiginn
Cummascach Ua hUiginn
Osgar Ua hUiginn
Sven Ua hUiginn
Faelan mac Domnaill Ua hUiginn
Rónán mac Néill Ua hUiginn
Loingsech mac Mongáin Ua hUiginn

(15)​

[/td]

[td] [/td]

[td]

Uí Senáin





​

*Áeducán Ua Senáin*

Adomnán Ua Senáin
Ardgar Ua Senáin
Berach Ua Senáin
Gáethíne Ua Senáin
Gormán Ua Senáin
Rígbardán Ua Senáin
Robartach Ua Senáin
Rúadán Ua Senáin
Rumann Ua Senáin
Tipraite Ua Senáin
Uallachán Ua Senáin
&
Amlaíb int Slucuda Lenbán
Conchobar mac Eógain

(12-14)​

[/td]

[td] [/td]

[td]

Uí Amalgada





​

*Némán Ua Amalgada*

Búadach Ua Amalgada
Búadachán Ua Amalgada
Muirgius Ua Amalgada
Selbach Ua Amalgada
Búadachán Ua Amalgada
Máel Bethad Ua Amalgada

(7)​

[/td]

[td] [/td]

[td]

Clan Polans





*Grom*

Poznomir
Dragomir
Jarema
Dobrowoj
Wojsław
Krzesimir
Okrzesław
Bartłomiej
Pakosz
Kocibor
Czkawka
Vesemir
Chocislaw
Rad
Izbigniewa
Radowit
Lutomir
Gniewosz
Bożydar
Drogoslaw
Dzierzywoj
Cirzpibog
Zbigniew
Jaromir
Przemyslaw
Jarostryj
Wodyslaw

(28)​

[/td]

U
nder the leadership of their king Ívarr of Limerick, the Vikings enter the field in full battle array. With the raven banner above them, their heavy formations advance fast as they are sure to crush their foes with the brute force of their shieldwall.
​
Menn af Hlymreki

("Men of Limerick")
​
Leiðangrslið Hlymreks
("Levy of Limerick")
*Haraldr Ívarsson*
(Thorvaldr Erlinga)

Helgi örðigskeggi
Flossi
Freydis Eiriksdottir
Snorri Heligson
Úlfgeirr Eggbjartsson
Vlastislav af Holmgarði
Einarr
Onundr Burlufotr Karlsson
Eyvind
Ǫrnólfr
Waestan Berahart
Brenn Berahart
Ásbjörn
Snorri
CragHack
Slade
Ástráðr Stjörnubarn
Breið
Densetsu
Eanfrid
Harald Trygvarrson

Erlingar í leiðangrslið Hlymreks

Þorkell Erlinga
Víga-Styrr Erlinga
Hengwulf Erlinga
Hengist Erlinga
Swólfr Erlinga
Jófríðr Erlinga

(22)​


[td][/td]

[td] [/td]

[td]

Jómsvíkingar
* Jarl Ragnarr Jomsborg *

Björn Hersir Jomsborg
Leifr Härförare Jomsborg
Saeko Stafnbui Jomsborg
Asbjörn Mikliflugu Jomsborg
Loki Berserk Jomsborg
Jöfursteinn Huskarl Jomsborg
Erling Huskarl  Jomsborg
Angus Felagi Jomsborg
Brandir Felagi Jomsborg
Isbjörn Felagi Jomsborg
Olvir Felagi Jomsborg
Stara Felagi Jomsborg
Byrnjolf Felagi Jomsborg
Modolfr Felagi Jomsborg
Hrafn Felagi Jomsborg
Torstein Felagi Jomsborg
Valbjörn Felagi Jomsborg
Skaldnir Felagi Jomsborg
Flosi Felagi Jomsborg
Eir Felagi Jomsborg
Drekar Svennr Jomsborg
Karlsefni Svennr Jomsborg
Olaf Svennr Jomsborg
Throkir Svennr Jomsborg
Volmund Svennr Jomsborg
Thoral Svennr Jomsborg
Waltheof Svennr Jomsborg
Gunnar Felagi Jomsborg
Bork Svennr Jomsborg

(30)​

[/td]

[td] [/td]

[td]

Vyatichi
[/td]

[td] [/td]

[td]

Hæringar





*Leifr Eiríksson*

Rapier17
Bleddyn dwrn
Aethelwulf
Gibius
KOcken
Nahkuri
Sir Start
Fennris
Fyrd
Pino
Davee
Orchid
Ben
Wernicke
Owain
Omzdog
Monkey
Mordgrim [?]
NaglFarr [?]
(20)

[/td]

[td] [/td]

[td]

FenrisBarn






​
Víkingr Event: Battle of Sulcoit
When?: Sunday 8/December/2013 at 7.00pm GMT Click here for your timezone
Where?: Víkingr_Event_Server
TeamSpeak IP?: 176.9.103.48:9986 * make sure to use the Port when joining
How do I sign up?​
All you need do it simply post in this thread the in-game name you will be using for the event and which of the sides (either
Dál Cais
, the Irish army, or
Menn af Hlymreki
, the Viking forces) and which of the
Public Hosts
you wish to join (either
Coibni Dáil Cais
for the Irish or
Leiðangrslið Hlymreks
for the Vikings). You must use the default faction banner and play as
Ceithernach
or
Liði
in game. Remember that each Host is led by a commander chosen amongst the
Víkingr
community for their maturity and experience. Their orders should be followed at all times, failure to do so may result in your removal from the Event.
Regular
Víkingr
clans (as defined by the organisers) can sign up as a group, but they're asked to name and number those of their members who will come. Non-
Víkingr
clans must sign up individually and have no right to fight as a separate host. The organisers of the event will retain the privilege to allocate clans and non-affiliated players to either host for balancing purposes.
You must be in the correct
TeamSpeak
and correct channel before 7pm GMT and the actual commencing of the event itself. Failure to so may result in your unable to join the event server in time because you missed the sharing of the password
Game Mode
The Event will be fought over two maps. The first will be a
Conquest
game mode on a wooded hill representing the main battle fought between the two forces. The second will be Siege mode fought in a small port-town, representing the fight for Limerick itself.
Promotion and Forum Signatures
You are free, and encouraged, to take your own screenshots and videos to be used at your pleasure. If anyone specifically would like to record as much of the Event as possible to then post on YouTube, to further promote the mod and its events, please contact
Ualraig Fer Áraig
. After the Event please post your screenshots or videos here, on this thread, or on the appropriate Screenshot thread
found here
.
Thanks to STARik/poor smiley we can use these signatures during the waiting for the event, you can simply add them by pasting the code here:
Code:
[url=http://forums.taleworlds.com/index.php/topic,290867.0.html][IMG]http://i.imgur.com/SixOt.gif[/IMG][/url]
Code:
[url=http://forums.taleworlds.com/index.php/topic,290867.0.html][IMG]http://i.imgur.com/7RY9S.gif[/IMG][/url]
Contact
For questions and/or suggestion you are free to post in this thread or send a private forum message to
Ualraig Fer Áraig
, the organiser of this event.
Acknowledgments
Cían Fer Áraig for his brilliant research and compilation of
History of the War in Munster
and Helies for creating the great maps for the event. Also a huge thanks to Hrotha Fyrninga without whom this event probably would not have happened!
Footage
Battle and Siege rounds, from the point of view of a Limerickman freelancer, by
Ripper X
:
http://www.youtube.com/watch?v=IL-kWPkKKr0
Conquest, from the point of view of the
Coibni Dáil Cais
(sorta), by
Sandro-Halpo
:
https://www.youtube.com/watch?v=lwoGdS_vnEw [Part 1]
https://www.youtube.com/watch?v=JrNdLVWDQrY [Part 2]
​
​
​