Mod Realistic Steel Textures 2.0 ( for 0.952 )
http://forums.taleworlds.com/index.php/topic,37335.0.html
Mod Realistic Steel Textures 1.0 ( for 0.903 )
Mod replaces non-realistic dark and bluish steel textures of Native with new shiny and much more realistic ones.
This applies to ALL steel textures including weapons, horses, shields etc.
CREDITS:
Author :
MAXHARDMAN
Some basic textures:
Septa Scarabae
( Scarabae Texture Pack v.2.4.0 )
Installer :
Janus
( Mod installer script )
DOWNLOAD:
LINK TO M&B Repository
Installation:
1) Install RST 1.0 in M&B folder.
2) Install RST Patch 1.1 in M&B folder.
Patch 1.1 + Bonus
Patch add LOD texture, for add Steel Shininess for units on middle and long distance from Player, for best visualization.
BONUS : Big Size Battlefield Mod
Mod make battlefield size more almost 30 %, work for Native and/or Hundred Years War Mod 4.1
DOWNLOAD:
LINK TO M&B Repository
I also make adoptation Realistic Steel Textures Mod for Hungred years war mod 4.1 
LINK to:
Mod Realistic Steel Textures for HYW 4.1
Armor before and after installing mod :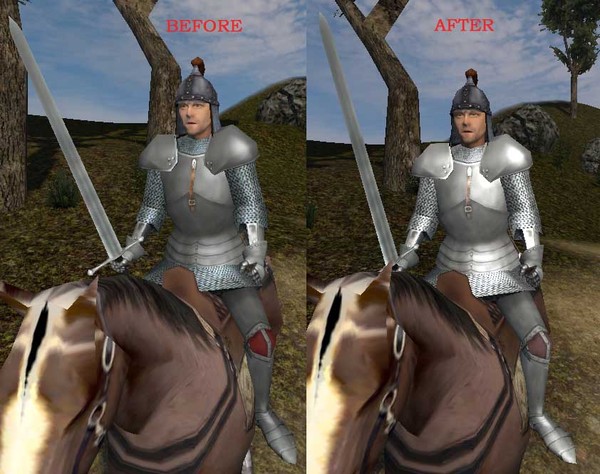 View on battlefield :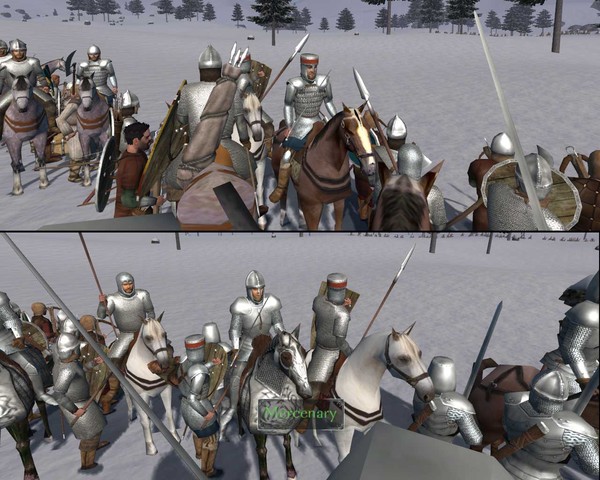 ps You may use my work in you mods, but not forget credits me 
PPS If you like my mod , don't be too lazy, go to and give you Rating in Repository ! Its need for take atention for other players !