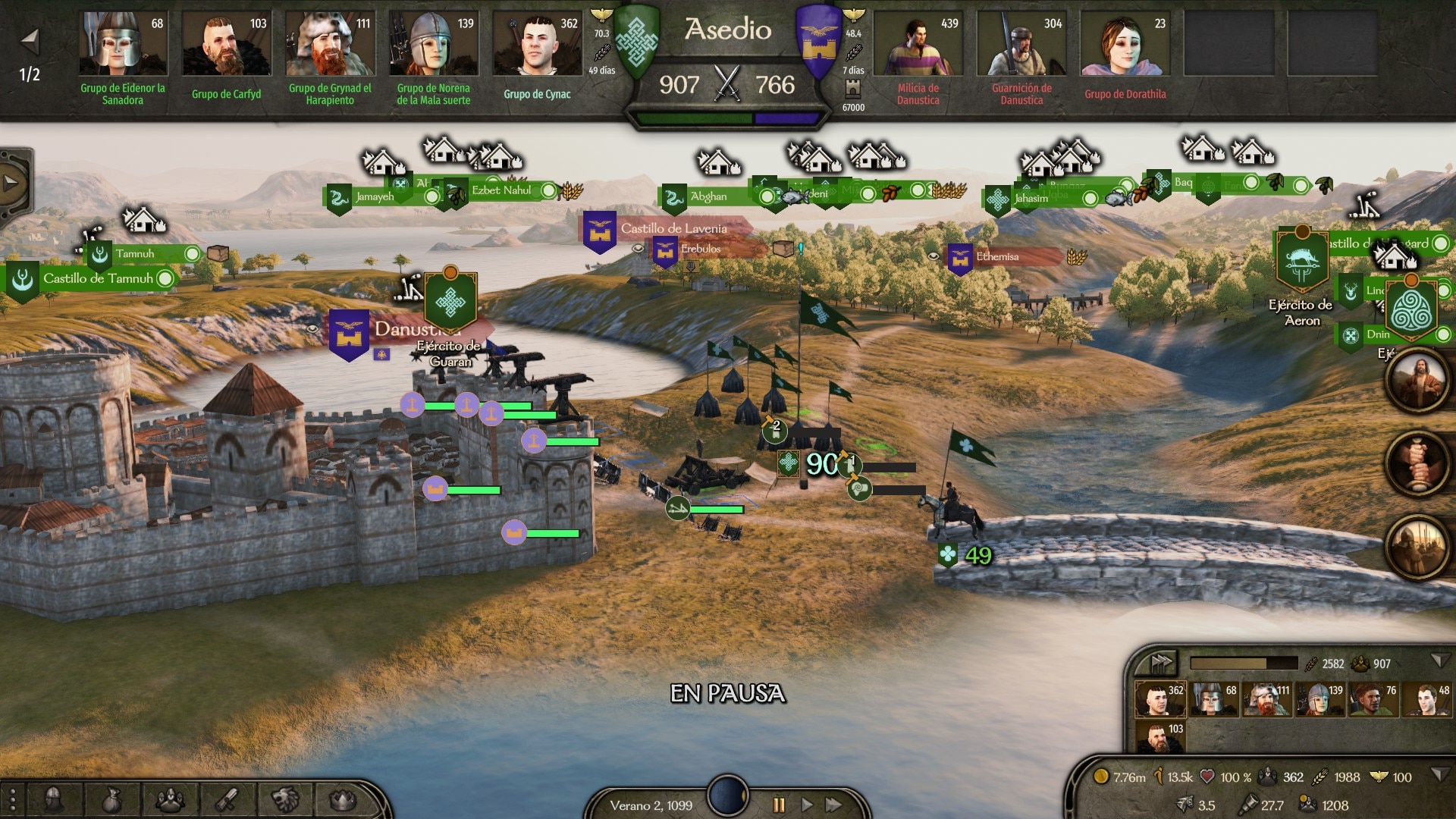 medium late game in 1.8
-I don't remember the last time I was in peace, every 20 minutes there is a kingdom declaring war, if not less time. All the kingdoms take their turn to declare war on me, the Kusait are the second strongest kingdom, with all the advantages to conquer the entire east of the map and eliminate the southern empire, take half the sturgia and have conquered half the aserai at the time. he dedicated himself to declaring war on us alone. Vladia dominated half an empire, lost everything by declaring war on us, in addition to creating several rebellions for devaluing her currency, including a city in Vladia itself. She couldn't defeat them because her friends the Kusait help them by declaring wars on us when we have them against the floor.
-every second I'm pressing f5 because every 2 seconds a clan leaves the kingdom, a bug that should have been fixed immediately if they want us to play the beta to report an error.
-During that siege, 2 declarations of war, a clan left the kingdom as soon as they got the castle they had just obtained. What you see there is the entire desert looted by the Aserai.
-the villages of Zeonica, the richest has 33 prosperity the last time I saw it, work of Garios, the first kingdom to collapse but is still there, hiring mercenaries, spawning outside Zeonica, looting villages that already they cannot defend themselves against a group of 20 soldiers.
-My Kingdom only expands because the mechanics of the game to confront the expansion is to declare wars, wars that put the kingdom that confronts me at risk, because I am human, I can make more intelligent tactical decisions.
-There is a game, CK2, clearly made by more qualified people, they have simple mechanics, defensive pacts. If you grow a lot, everyone joins forces to defend each other, not the other way around.
- 1600 hrs logged and I don't have the courage to put a positive review on Steam, am I the only one? Please someone reprimand me, is it me? I complain because I can't stand late game stress?
- 1.8 is still a disappointment to the late game, I'll be back when 1.9 comes out and they say on YT that this will be the new pacth that changes everything!