Sergeant

Here it is, the first fruits of my "Aesthetically Presentable Troop Trees Project".
This is a work in progress.
Featuring;
- General European.
- British Isles.
- Teutonic Order.
- Maghreb.
- Easter Roman Empire.
- Mamluks
Credits;
Major thanks to
cheetah
, for actually helping and not just saying he will... 
As troops will be translated I will change the names.
Although,
After volunteering myself to help with the translation, and was given access to the research made into the local names and Latin translation (by Sehran, one of the original researchers). I cant but appreciate the hours that went into making the troop trees with their "foreign" names. Although annoying at times, I am now reluctant about translating.
Anyway, hope this will help in the meanwhile.
So, here it is;
Means troops can be recruited form
Villages
.
Means troops can be recruited form
Towns
.
Means troops can be recruited form
Castles
.​
Generic European troop trees, freemen turning into professional soldiers.
(As far as i know you can only get them by freeing them form capture)
Western European.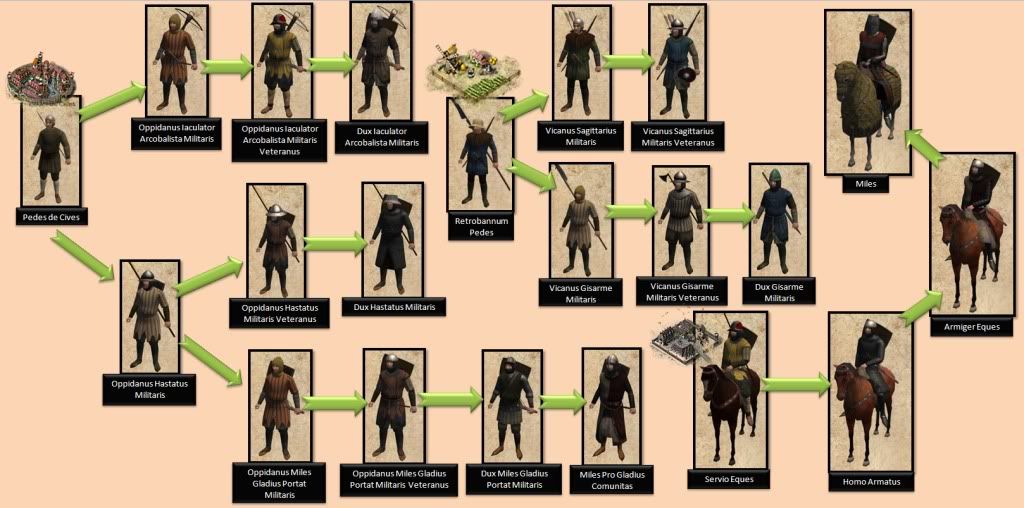 Gaelic (Irish).
Scottish Clans.
Teutonic Order.
Maghreb.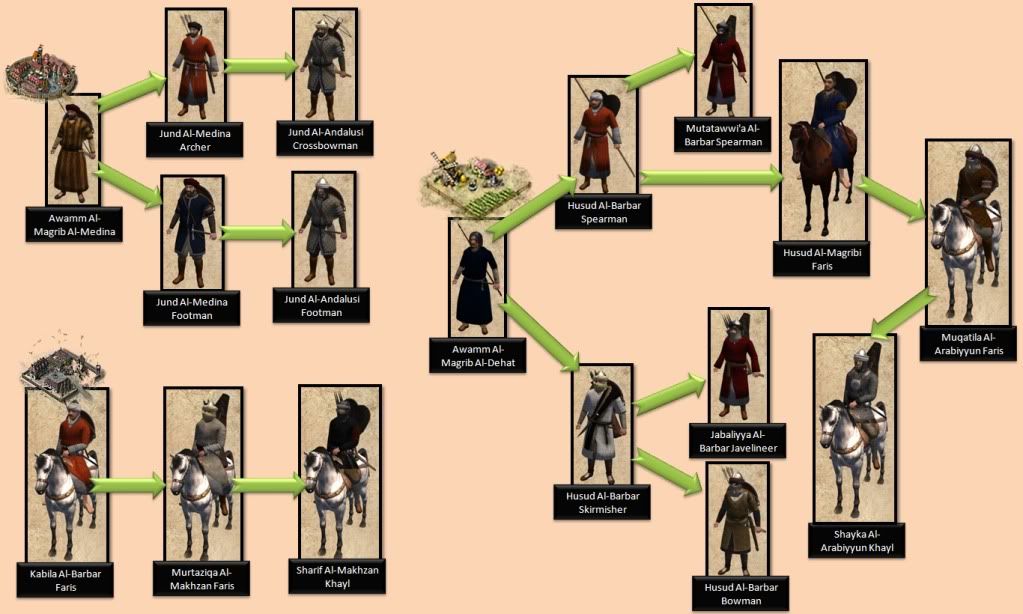 Eastern Roman Empire (aka Latin Empire).
Mamluks.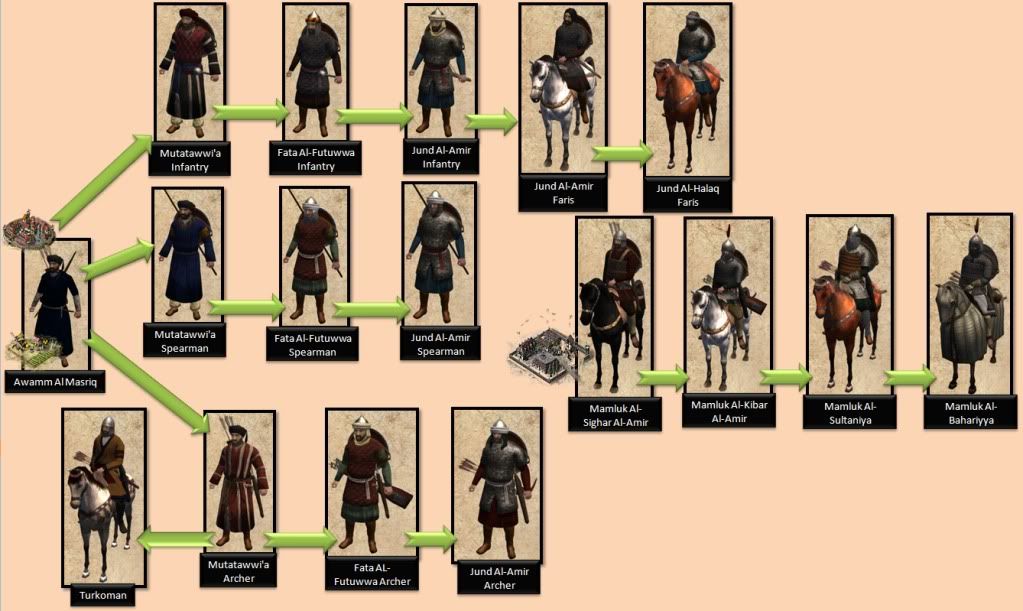 Hope it helps.