Head here for Warband and related mods:
[WB][NW][PW] - Ted's Scene- & Mapping-Workshop
Heyho,
although I have not worked on Bannerlord for months due to its current development, I still wanted to share some pictures of how Hougoumont came to live for
Sword & Musket
.
The Bannerlord engine allows us to import texturelayers right away. Therefore, I decided to combine existing data into baselayers for the scene, allowing me and the 3D staff to achieve a maximum of historical accuracy while still being able to make modifications for an enjoyable fight.
I have never been to Waterloo myself. However, we could visit the scene virtually by lots of videos, pictures and maps posted online.
A combined overview from google maps and a topographic map from the battle served as base for the terrain.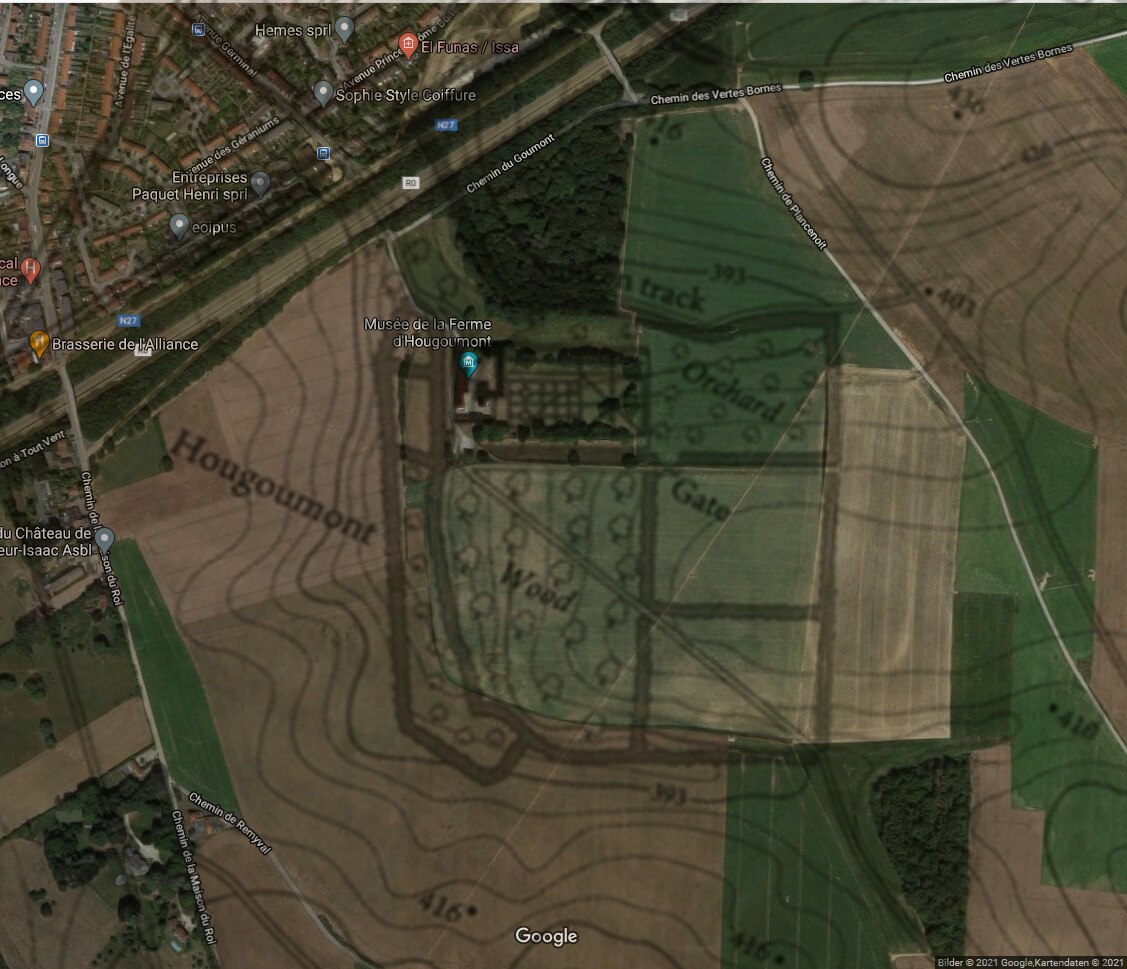 Combining the same overview with a tactical map made a great base for starting positions and tactical considerations.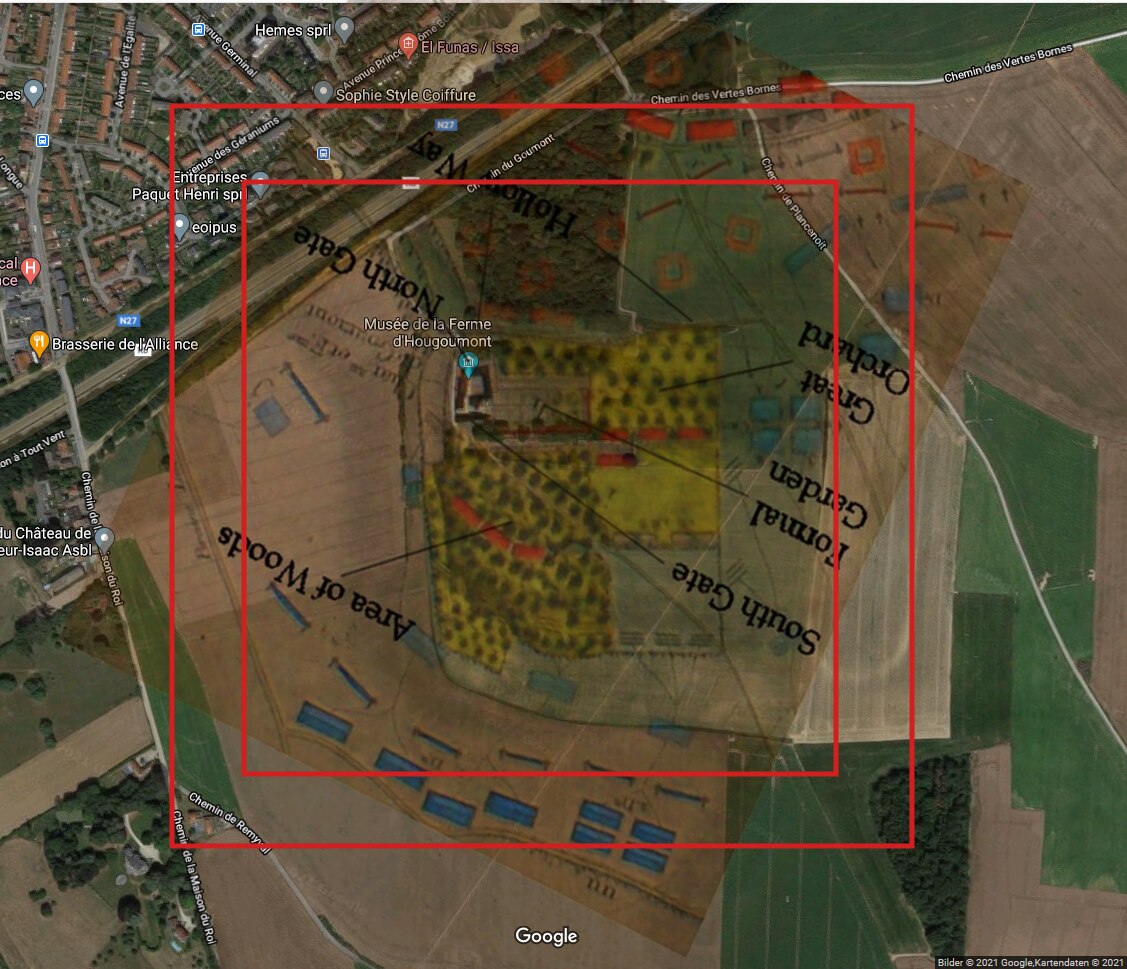 The maps were then scaled and imported as baselayer....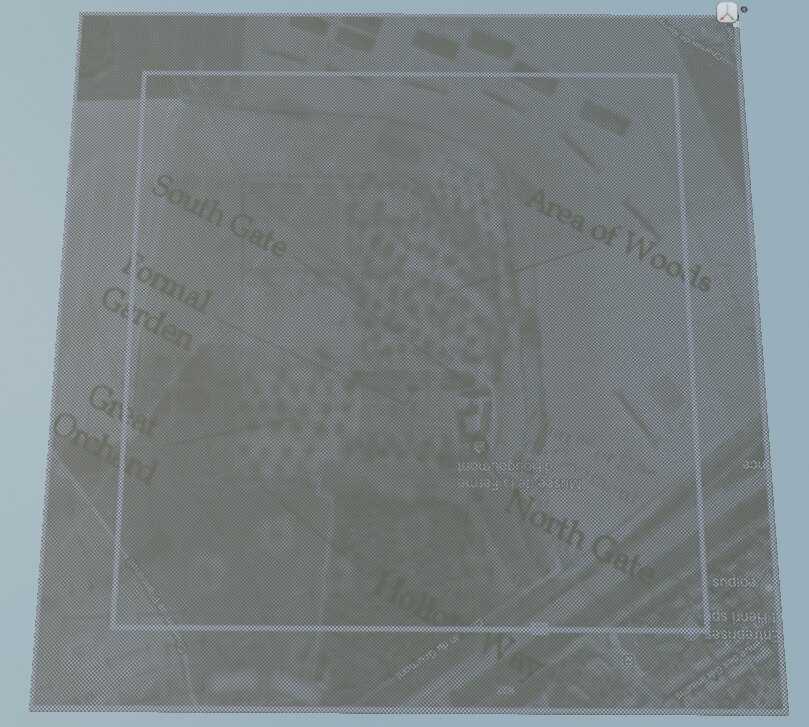 ...for a first draft of terrain. This step was all about getting the heights and distances "real" (please note that this screenshot is rotated in comparison to the map above).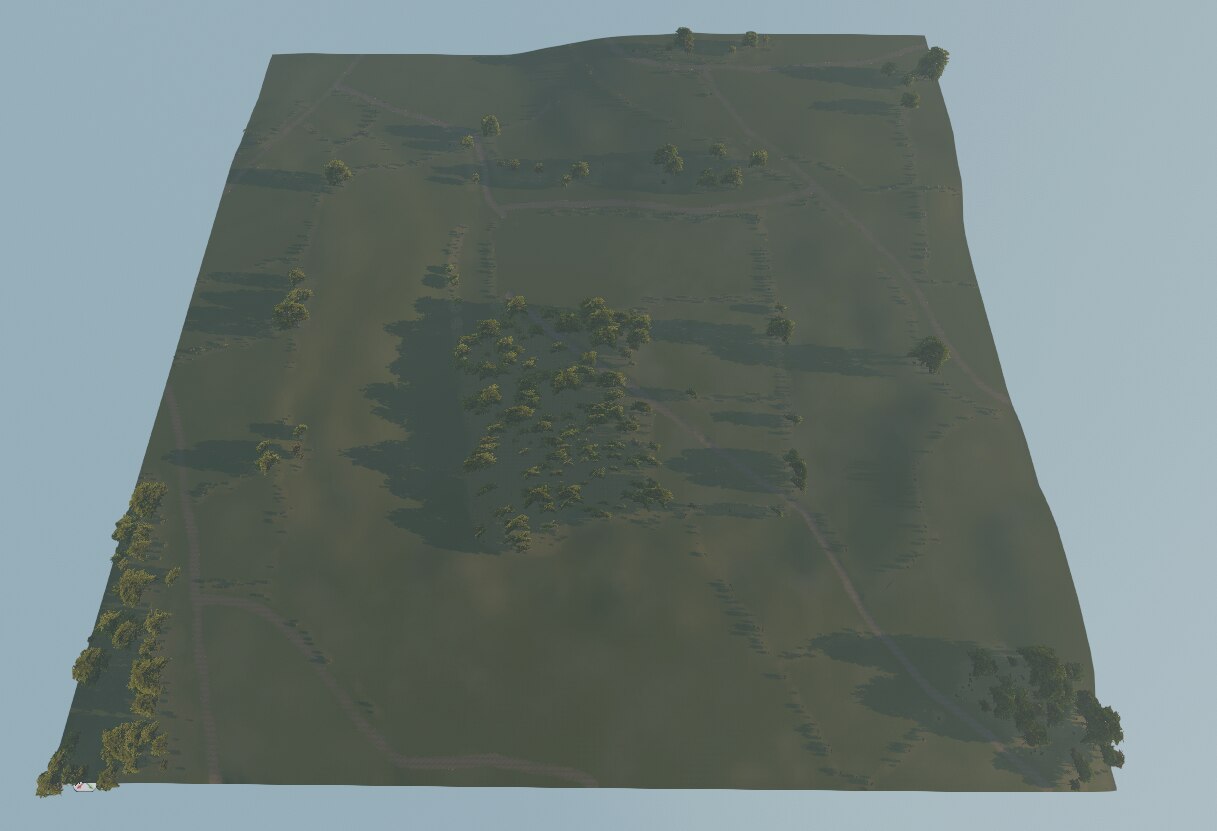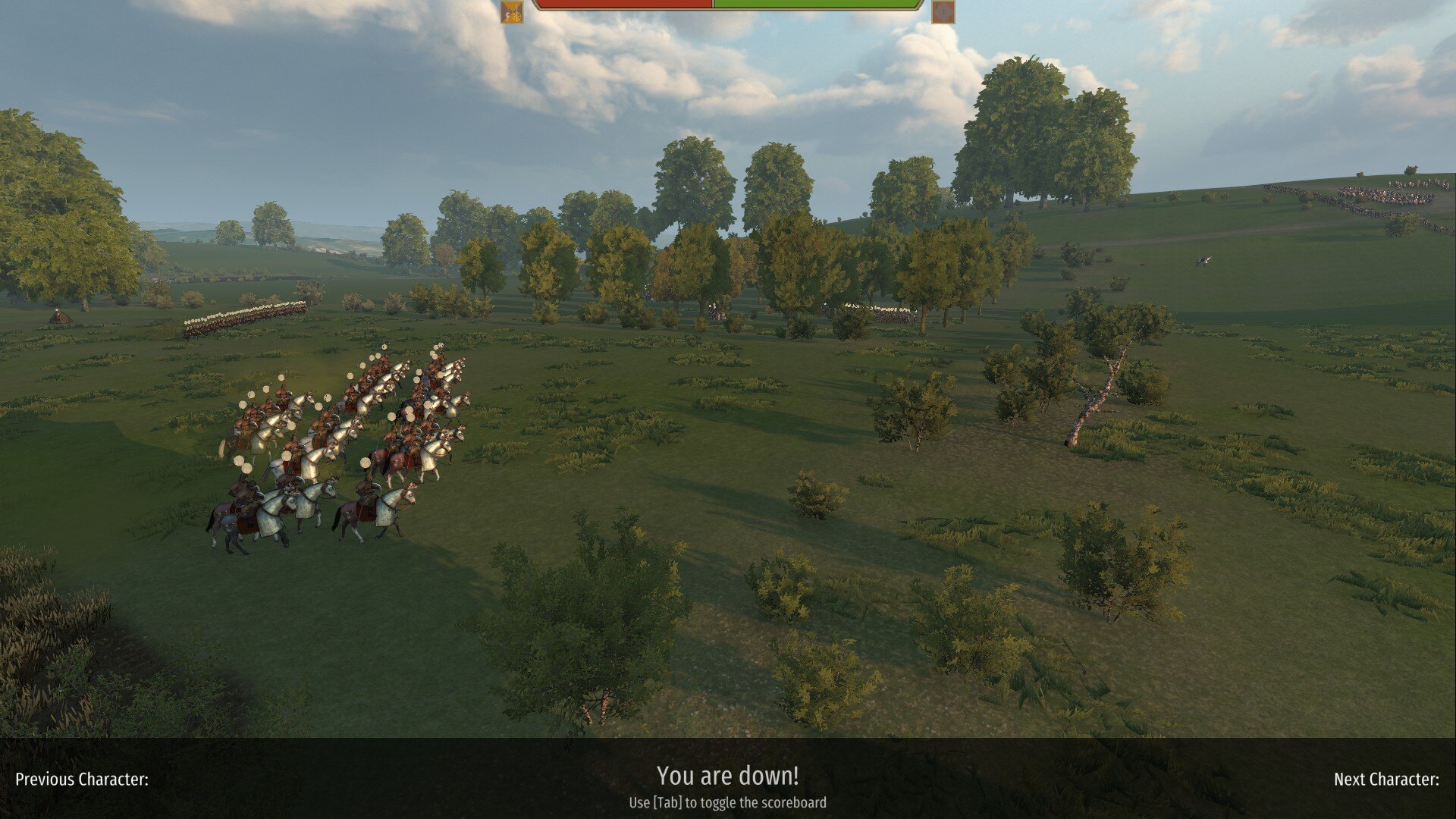 With base terrain in place, countless meetings with 3D staff followed to get the buildings done and realistic.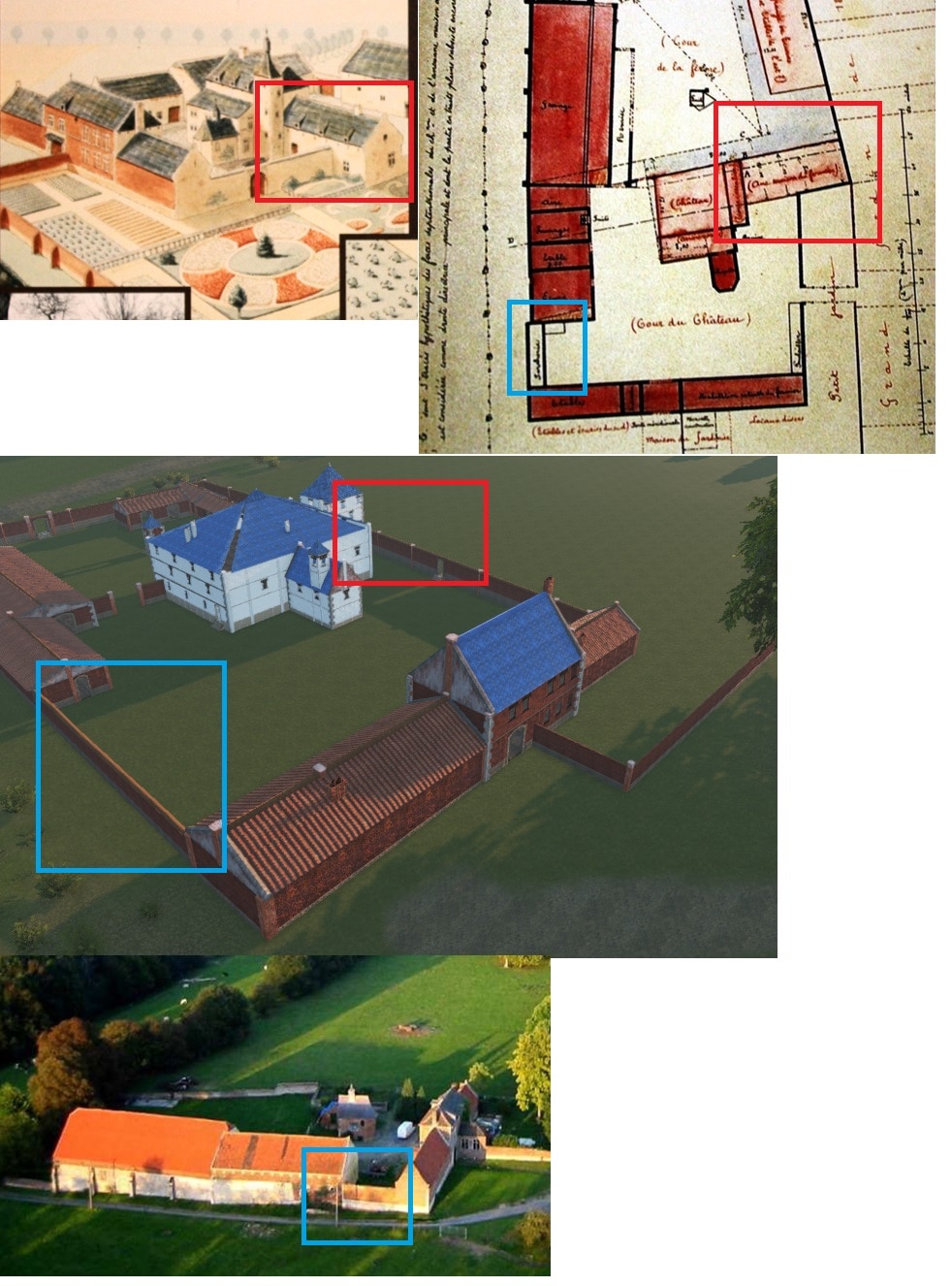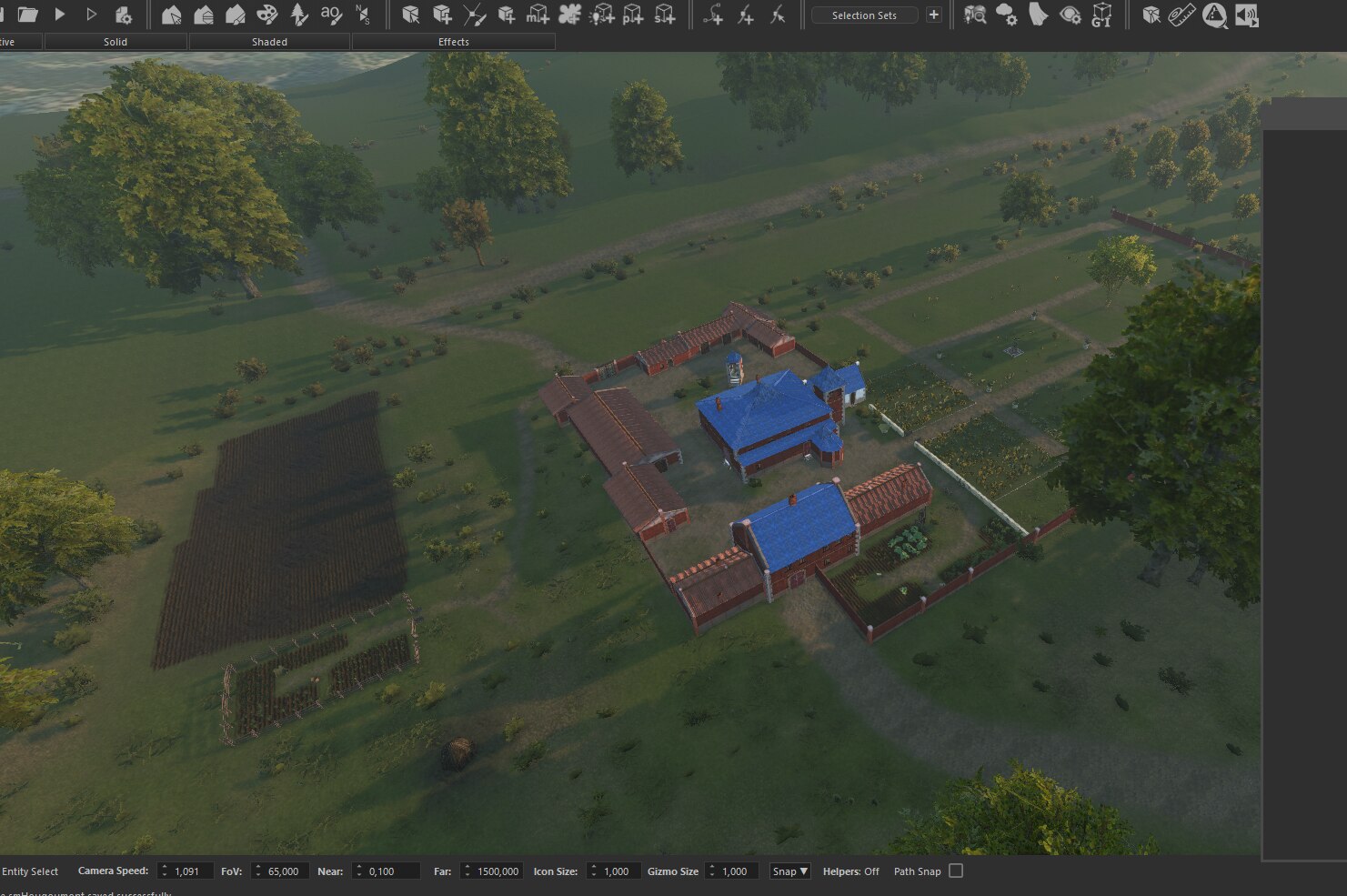 And, after a long journey with countless heights and lows, heated discussions, and things being thrown around, Hougoumont was finally there!