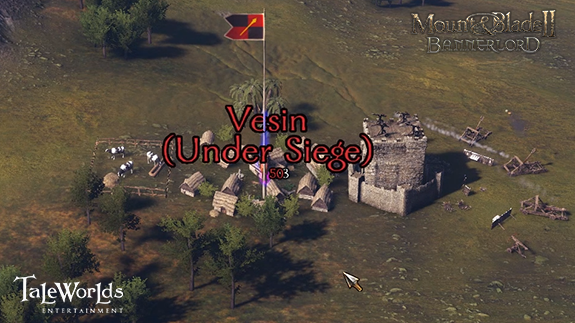 From
DEV blog 11
"A village with a castle is naturally much more defensible, but the slot is sacrificed that might have been used for something valuable like a salt mine. All of these are reflected on the world map as well, as can be seen in the video.
What's really interesting is that AI Lords start new projects and modify their villages over time, just like the player. So during a long playthrough, the face of the map and nature of various settlements can change significantly, in ways that are fully dependent on the current economic and political situation of the NPCs and their factions.
By assigning the work allocation of the village, you can adjust how fast projects are completed, as well as the tax and militia levy from villages. Though all of this has an effect on morale and neglecting your peasants can lead to serious complications in the long term."
This is one of many great promised features that has just disappeared without a trace.
I couldn't find any reasons why or comments on it after first release.
In my opinion it would bring a lot more to the game other than the current static villages model.
@Callum
@Dejan
should I ever get my hopes up of this specif feature coming to the game?