Sergeant

There must be an option to recruit mercs from the tavern without actually entering the tavern scene, just like recruiting other troops, to fasten the process maybe even from the same menu.
It will make gameplay better, because you won't have to deal with unnecessary loading screens.
UPD. Mod "recruiter". Doesn't solve the problem. But concerns recruiting - not recruiting mercs, but recruits from villages, so can even be more useful.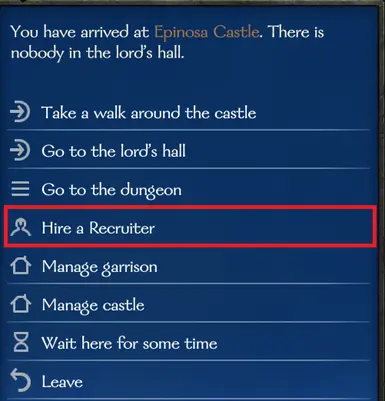 Full Garrisons with little effort: Buy a recruiter that wanders through Calradia and recruits for you!

www.nexusmods.com
Last edited: