Recruit

Summary:
During a siege I could ride completely through/under this bridge/pile of dirt, as if it was a bridge more like the one in the background, with pillars holding it up and some empty space to run through. I could still ride on top of it if approaching it head on, rather than from the side.
How to Reproduce
: Ride into the side of dirt bridge during a siege. I did try to jump the horse up on the top of the bridge. However I could ride all the way through and without jumping, run through it again.
Quest/Settlement Name
(if related): Unsure which town, sorry, I think it was level 3 walls and either a Battanian or Western Empire town.
Media
(Screenshots & Video):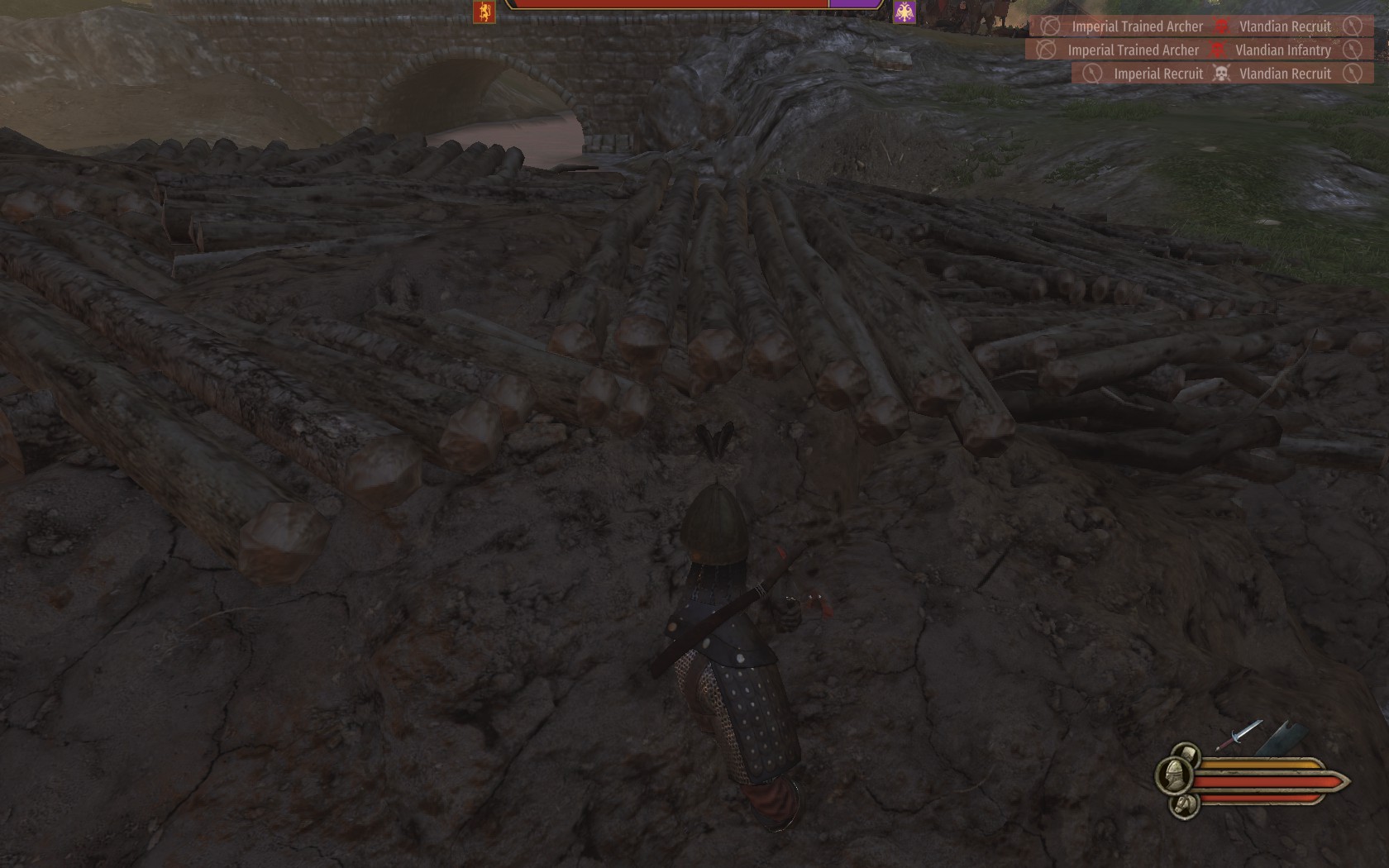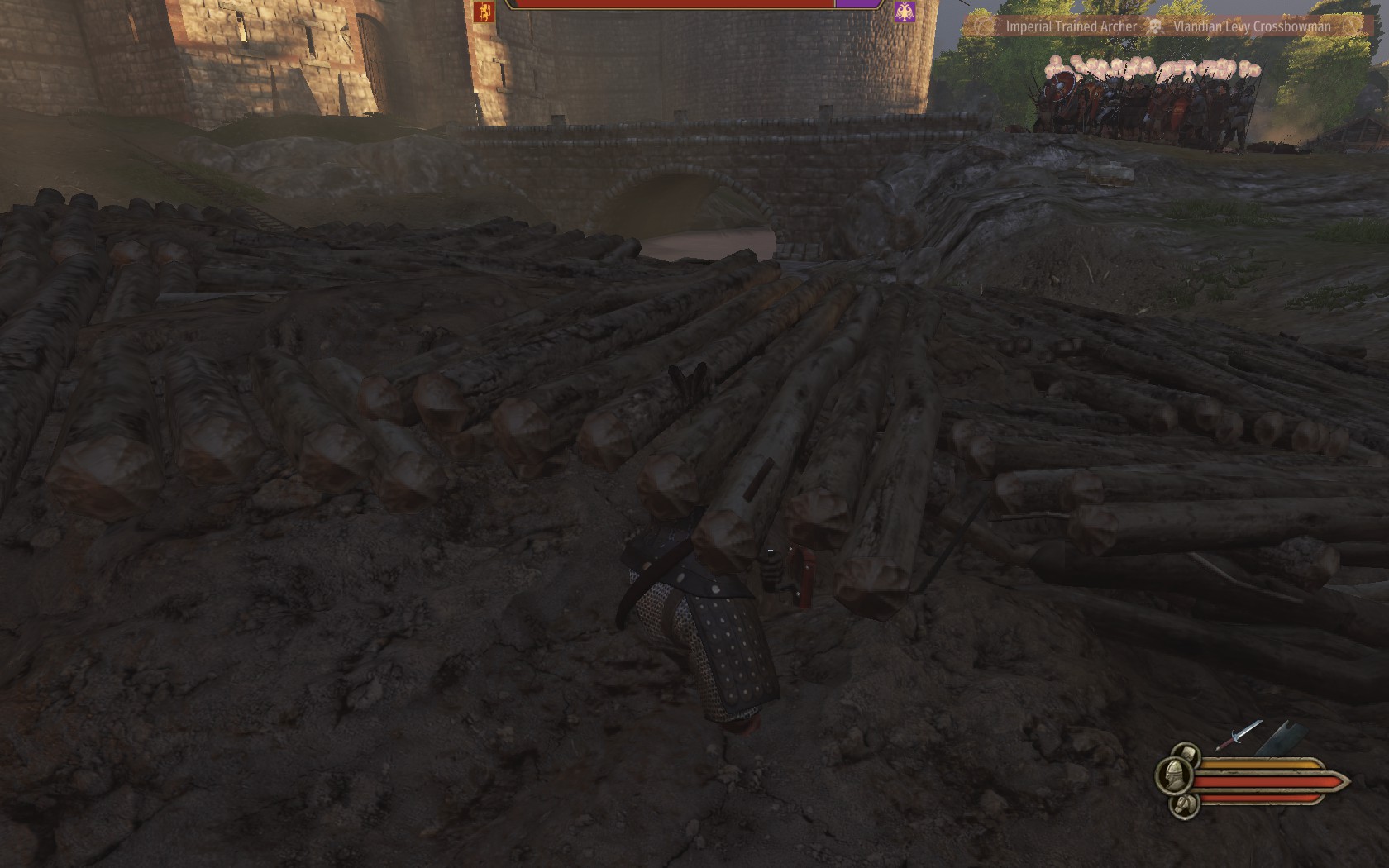 Version:
Beta 1.2
Installed community-made modifications:
None
Storage Device (HDD/SSD):