Sergeant Knight

Great Britain is not a natural creation, but the marriage of separate kingdoms and peoples. The new nation has been through a century of unparalleled turbulence: an unwelcome joining of Scotland and England; religious strife; civil wars; an executed king; military dictatorship; a populist monarch restored; and the overthrow of a second king. Less than 15 years ago, the hated Catholic James II was forced into exile in the Glorious Revolution and a Protestant monarchy restored. A short, vicious war in Ireland put paid to any chance of a Catholic Stuart restoration. Nonetheless, the exiled James Stuart has sympathisers, the Jacobites, throughout Britain. Despite – or perhaps because of – this turbulent history, Britain is an engine driving the scientific and cultural advancement of northern Europe: turmoil fuels creativity.
As an island nation, Britons have always looked to, as Shakespeare puts it:
"…the silver sea, Which serves it in the office of a wall, Or as a moat defensive to a house…"​
Britain's strength lies at sea, but in trade and colonisation as much as naval power. Trade taxes pay for the navy; the navy allows unhindered trade. The English Channel keeps the French at bay and, to a lesser extent, the Dutch. With Dutchman William III on the British throne, there is ambivalence in the traditional rivalry with the Netherlands!
The English and Scots like to think that they can sleep safe, that no foreign invader or tyranny need worry them. They are partly right, but only as long as there is no centralised Continental power. A nation that can unite the resources of Europe will surely crush the dream of Albion. This, then, is the fundamental aim of Britain: to side with the weak in Europe against the strong – and steal as many overseas possessions as possible while doing it!
By The Grace of God, William III van Oranje, King of England, Scotland, France and Ireland, Stadholther of the Republic of the Seven United Netherlands, Prince of Orange, Count of Nassau, Defender of the Faith​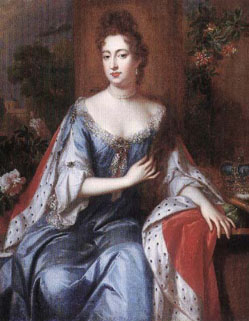 By The Grace of God, Mary II Stuart, Queen of England, Scotland, France and Ireland​
Simon, Earl of Uxbridge, General of the Royal Army in America

Sir John Moore, Lieutenant General of the Royal Army in America

Sir William Johnson, Lieutenant General of the Royal Army in America

Sherman, Brigader General of the Royal Army in America

William Howe, Major of the Royal Army in America

Raya, Major of the Royal Army in America

James, Major of the Royal Army in America

William, Foot of the Royal Army in America

Thomas, Foot of the Royal Army in America

VonBadass, Foot of the Royal Army in America

Zack, Foot of the Royal Army in America

Kyubey, Foot of the Royal Army in America

Lemon, Foot of the Royal Army in America

Donut, Foot of the Royal Army in America

DarkBlood, Foot of the Royal Army in America

Jameskelly, Foot of the Royal Army in America

Haresmasher, Foot of the Royal Army in America

Syxinator, Foot of the Royal Army in America

GhostJohn, Foot of the Royal Army in America

Tranquilityshot, Foot of the Royal Army in America

WalterBSmith, Foot of the Royal Army in America

Bass, Foot of the Royal Army in America

DeSync, Foot of the Royal Army in America

Davout, Colonel of the 10th Regiment of Foot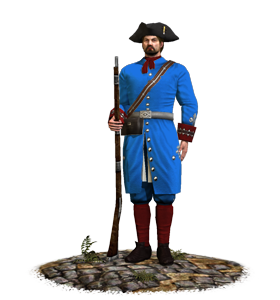 John Churchill, Duke of Marlborough, Major General and Leader of the Dutch Blue Guard

FoxhunterXI, Guard in the Dutch Blue Guard

Ainsbury, Guard in the Dutch Blue Guard

Reyne, Guard in the Dutch Blue Guard

Tacticallion, Guard in the Dutch Blue Guard

Crixus, Guard in the Dutch Blue Guard

Drunken Monkey, Guard in the Dutch Blue Guard

Kozy, Guard in the Dutch Blue Guard

Graham, Guard in the Dutch Blue Guard
Fear, Colonel of the Coldstream Guards

Stefaan, Lieutenant Colonel of the Coldstream Guards

Deluxe, Sergeant of the Coldstream Guards

Toranaga, Foot of the Coldstream Guards
John, Duke of Gordon, Lieutenant General and Leader of the Scottish Highlanders

MacRae, Sergeant Major of the Scottish Highlanders

Urquhart, Lance Corporal of the Gordon Highlanders
Aerzeth, Colonel of the Frontiers

MadManYo, Lieutenant of the Frontiers

Edvards, Private of the Frontiers

Pollock, Private of the Frontiers

WigginsBrad, Private of the Frontiers

Neon, Private of the Frontiers

Carr, Private of the Frontiers

Chris P.Bacon, Private of the Frontiers

ChosenMan, Private of the Frontiers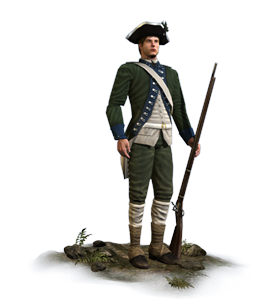 Leo, Colonel of the 43rd Regiment of Foot

Eduardo, Lieutenant Colonel of the 43rd Regiment of Foot

Mikel, Recruit of the 43rd Regiment of Foot

Maxi, Recruit of the 43rd Regiment of Foot

Doku, Recruit of the 43rd Regiment of Foot

CRMax, Recruit of the 43rd Regiment of Foot

Jochen, Recruit of the 43rd Regiment of Foot

Suptura, Recruit of the 43rd Regiment of Foot

Kat, Recruit of the 43rd Regiment of Foot

Spartacus, Recruit of the 43rd Regiment of Foot

Tuepituep, Recruit of the 43rd Regiment of Foot

Wodanaz, Recruit of the 43rd Regiment of Foot

Blackfish, Recruit of the 43rd Regiment of Foot
Admiral Ingbrand, Owner of HMS Sovereign of the Seas

Vice-Admiral Marten, Owner of HMS Centurion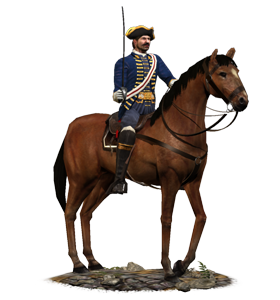 Roger, Treasurer for the Governor

Kane, Advisor to Sir Arthur Wellesley

Sparta, Judge of the British Court in America