Forum thread for the OSP author
Sarrie
, indexing a MBRepository files (the author can have the thread reattributed to him/her on request should he/she become active again).
Better Horses for M&B version 1.0+
21 new dds horse textures for modders/in game.
3 for each of the different kinds of horse. Realistic colours + a few unusual but still realistic ones.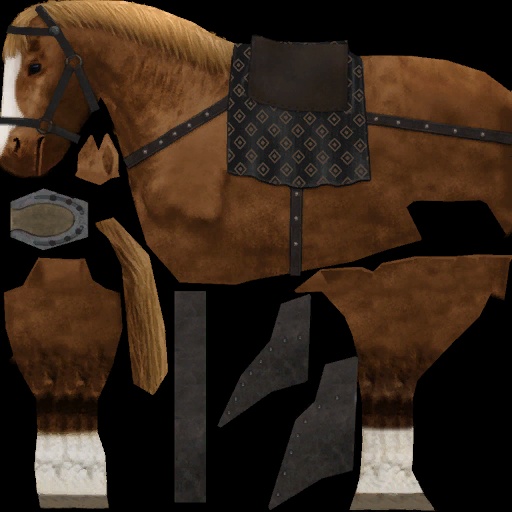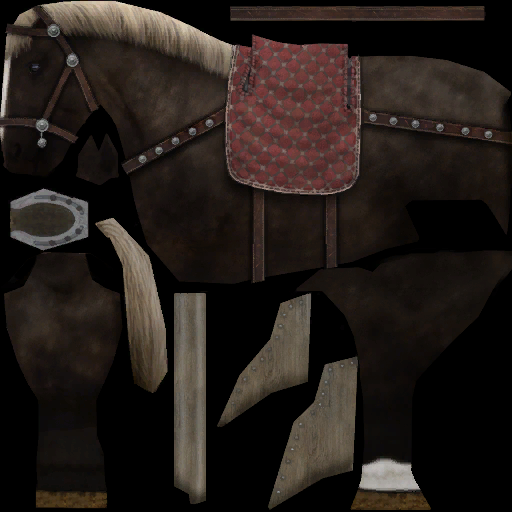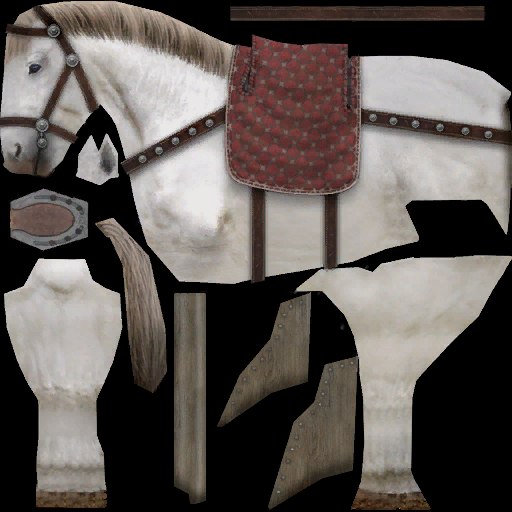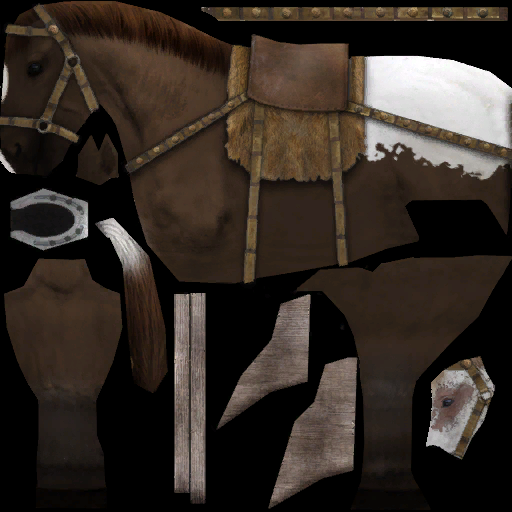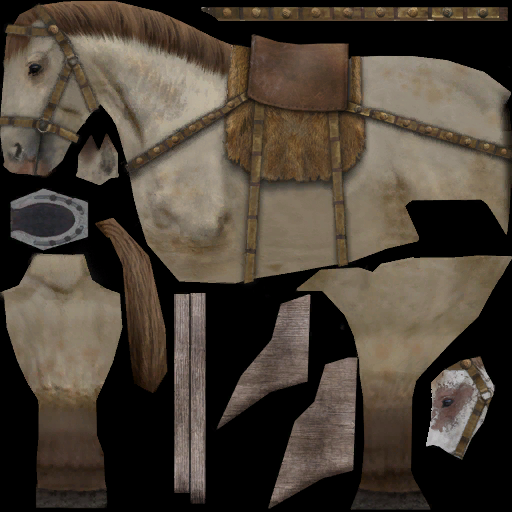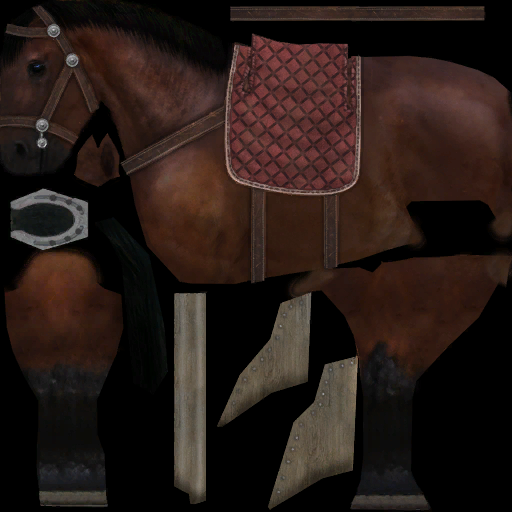 Better Horses for Warband
Lots of colours at the moment. Rudementary normal map (made from scratch) Horses added to troop types, so now there is lots of variety on the battlefield. Different breeds are different sizes. Horses are all currently BAREBACK, they have no tack and armour, I have not made it yet. Do not download if you are looking for a complete version, this is an early test version at best. Download and see for yourself.