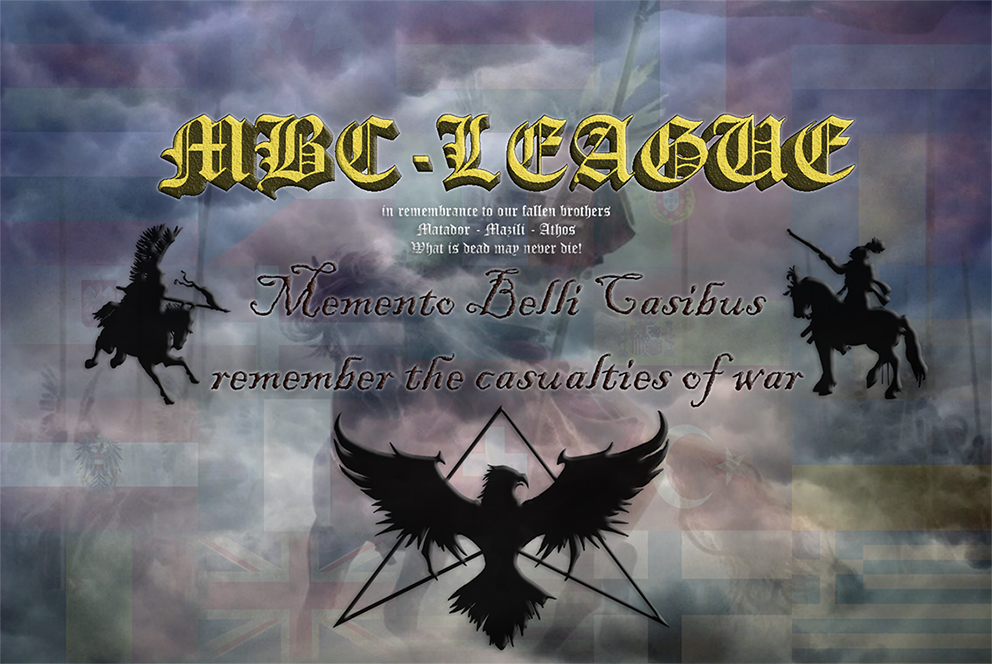 After a lot of discussions between the league hosts and every clanleader gave his vote we decided to bring a bit more challenge to the MBC-League. With a KO-stage after the regular league ended!
​
- The 4 clans which did best in the league-stage can reach the semifinals
- The semifinals will be played in the week after "Week 13"
- The winners of the semifinals are going to join into the grandfinal
- The grandfinal will be played in the week after the semifinals
- schedule
1st clan  vs. 3rd clan ---> winner = finalist
2nd clan vs. 4th clan ---> winner = finalist

also: KO = Knocked Out. If u loose u are out, no rematch or discussions.

- Matchrules are going to be the same then in the league-stage except one thing: if there is a draw ( for example a 8:8 ) after the second map, a 3rd map will be played. This map is choosen randomly from a mappool  by the league hosts.

- At least 1 neutral referee needs to be present (no referee, no match)

- There are rewards for the league-stage as well as for the KO-stage. 3 MVP-prices are given for the normal league-stage. 1 MVP-price for the KO-stage.

- We try to get a streamer for the matches
Reminding: There is no shame in loosing here! Just the clans which did their best will reach the KO-stage and loosing is part of the game no matter if u reached the KO-stage as the 1st place or the 4th place in the league stage. We want no discussions and insultings. Just nice matches and hopefully a lot of fun!

If you have any questions contact on of the legue-hosts on steam.
​