Sergeant

So here it goes, my first submission to the M&B community. Although I will say this one is more for me than anyone, since it has a few problems(because I was lazy/sloppy).
It's a morning star inspired by one of my favorite fantasy weapons of my childhood, Baranar's Star from Diablo 2 and it comes in two designs.
Now, what are the problems? It's 17000 polygons, this combined with the 2048x2048 texture it may not be the best choice as a common weapon. Certain small parts of the texture don't blend as well, due to not have been UV Mapped. Last but not least the texture is very badly stretched in one place. Now with all that said, some of those problems are easily overlooked as they are mostly out of view and/or covered by a hand. Now onto the goods:
Gold tinted metal with red velvet grip(you'll notice the white spots near the top of grip, but I've fixed it as of late)

Bronzish tint with wooden grip(same thing here, but again it is blended much better)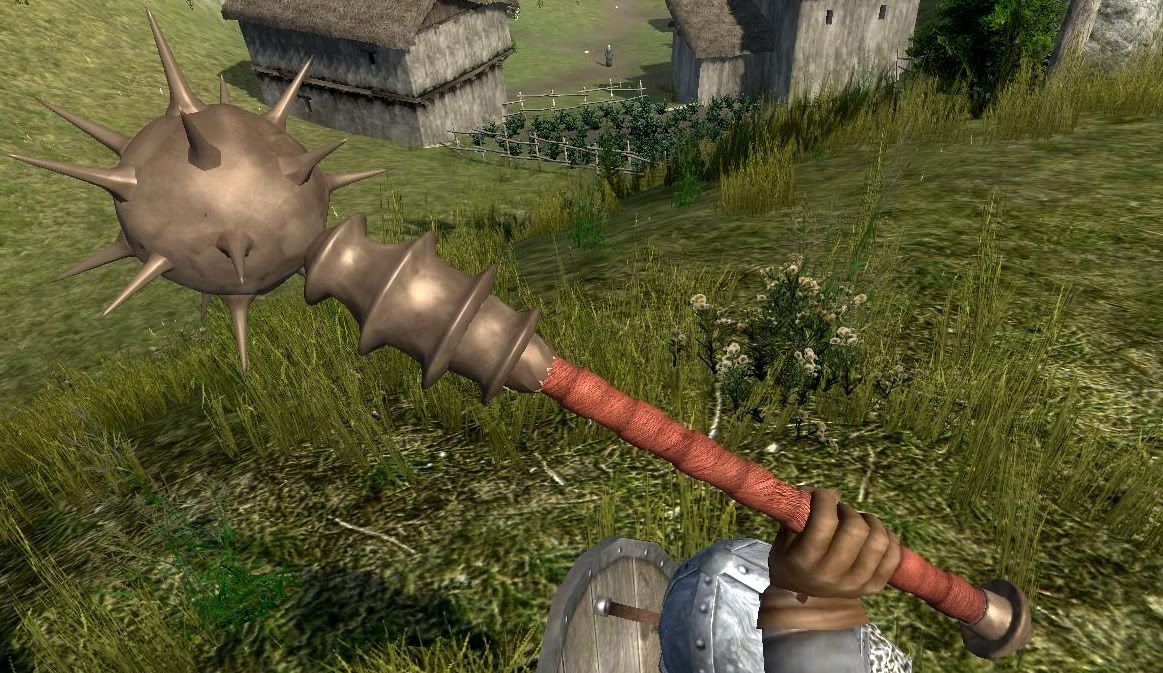 Despite the set-backs, I hope you guys will find it to your liking. Especially you D2 fans out there
.