just a simple & helpful guide to identifying basic gladiator classes
Note that early gladiators (republic to early imperial periods) wore similar armor to
ordinary soldiers. As gladiator classes later became more specialized, so did their equipment
while the vanators stopped wearing armor altogether. Most of the information below is up to date
& a lot of the confusion between samnite, gallus and myrmillo classes has been resolved.
Hope this is helpful...enjoy!
Eques
Essedarius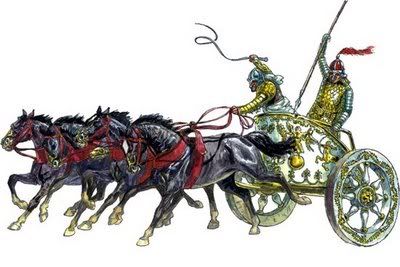 Venator
Samnis
Retiarius
Laquearius
Andabatae
Crupellarius
?
Myrmillo / Gallus
Thraex
Hoplomachus
Provocator
Secutor
Arbelas / Scissor
Dimachaerus
Gladiatrix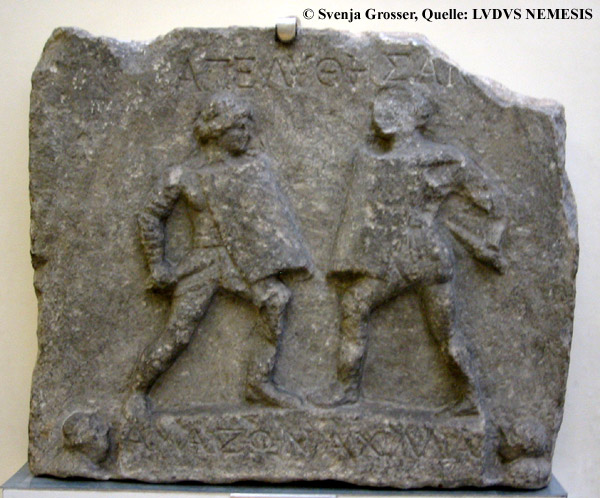 Sagittarius
Velite
Paegniarius