Founded on April 10th, 2019, the 17th (Leicestershire) Regiment of Foot is an active European Napoleonic Wars regiment. The 17th prides itself on being not only a properly disciplined collective but also on providing a welcoming community to the many players that it hosts. We partake in multiple and numerous kinds of events per week - namely 1v1s, groupfights, casual line battles, and siege events. All that is required of our members is that they behave like gentlemen; this entails acting with the utmost respect equally towards both your superiors and fellow rankers. Trolling is to not be tolerated under any circumstances. The regiment is split in two companies, the Grenadier Company and the Centre Company. The Grenadier Company is the more competitive one which partakes in mainly groupfights and 1v1s and the Centre Company is the more casual one which partakes in mainly line battles and siege events. The regiment consists of a mixture of veterans of the community, and of fresh recruits to the game; with both groups being able to teach the other a thing or two about how things are done. With our mindset focused on improving and integrating the various members of our community, this could very well be the perfect place for you as well. Enlist now!
[td]
On 27 September 1688 a commission was issued to Colonel Solomon Richards to raise a regiment of foot in the London area. In its early years, like other regiments, the regiment was known by the name of its various colonels. Following a failed attempt to break the Siege of Derry in 1689, Richards was dismissed and replaced by the Irishman George St George. The regiment embarked for Flanders in 1693 for service in the Nine Years' War and took part in the attack of Fort Knokke in June 1695 and the Siege of Namur in summer 1695 before returning home in 1697.

In 1701 the regiment moved to Holland for service in the War of the Spanish Succession and fought at the siege of Kaiserswerth in 1702, the siege of Venlo later that year and the capture of Huy in 1703. It transferred to Portugal in 1704 and took part in the sieges of Valencia de Alcántara, Alburquerque and Badajoz in 1705 as well as the siege of Ciudad Rodrigo in 1706. It also saw action at the Battle of Almansa in April 1707 before returning to England in 1709. It went to Scotland to suppress the Jacobite rising of 1715 and fought at the Battle of Sheriffmuir in November 1715.

In 1726 the regiment moved to Menorca and in 1751 a royal warrant assigned numbers to the regiments of the line, and the unit became the 17th Regiment of Foot. The regiment embarked for Nova Scotia in 1757 for service in the French and Indian War; it fought at the Siege of Louisbourg in June 1758, at the Battle of Ticonderoga in July 1759, and at engagements in the West Indies in 1762. Following that war it also saw duty during Pontiac's Rebellion before eventually returning to England in 1767.

The regiment embarked for Boston, landing there on New Year's Day 1776, for service during the American War of Independence. It saw action at the Battle of Long Island in August 1776, the Battle of White Plains in October 1776 and the Battle of Fort Washington in November 1776. The regiment also took part in the Battle of Trenton and the Battle of Princeton in January 1777; its performance at the latter battle was commemorated in the addition of an unbroken laurel wreath to its insignia; it went on to fight at the Battle of Brandywine in September 1777 and at the Battle of Germantown in October 1777. Several companies were captured at the Battle of Stony Point in July 1779 by a daring night-time bayonet charge by "Mad" Anthony Wayne. The regiment was in action again at the Battle of Guilford Court House in March 1781 and at the Siege of Yorktown in September 1781.

A royal warrant dated 31 August 1782 bestowed county titles on all regiments of foot that did not already have a special designation "to cultivate a connection with the County which might at all times be useful towards recruiting". The regiment became the 17th (Leicestershire) Regiment of Foot. The regiment moved to Nova Scotia in 1783 before returning to England in 1786.

The regiment was increased to two battalions in 1799 and both battalions took part in the Anglo-Russian invasion of Holland, being present at the Battle of Bergen in September 1799 and the Battle of Alkmaar in October 1799, before the second was disbanded in 1802. In 1804 the regiment moved to India, and remained there until 1823. In 1825 the regiment was granted the badge of a "royal tiger" to recall their long service in the sub-continent.The Regiment was posted to New South Wales from 1830 to 1836.

​
[/td]​
​
Regimental Command
Colonel Daniel Carrick (Ambiguous)
Grenadier Company Officer Staff
Captain Edward Fraser (Rune)

Lieutenant James Love (Fwuffy)

Ensign Walter FitzAlan (Lewk)
Serjeant-Major Donald Witt (Steinmann)

Serjeant David Lyon (Louis)

Serjeant Matthew Munro (EpicPizza)

Corporal Ryan Davenport (Sphinx)

Corporal Charles MacDonald (Caskie)

Corporal Bradley McKay (Vanleeuwen)


[td] 



[/td]


[td]
Grenadier Company Enlisted Men
Lance Corporal Charlie Adam (Illu)

Lance Corporal Lewis Love (Nock)

Lance Corporal Matthew Taylor (Crazytoes)

Lance Corporal George Thatcher (Lawa)


Private Edward Bowman (Python)

Private Chadrick Brown (Brown)

Private John Chard (Tigerus)

Private Alexander Dawson (Kaasmaster)

Private George Edwardson (Malkolm R. Lind)

Private Nolan Gallagher (Nolego)

Private Robert Gibson (Sarunas)

Private Christian Grey (Vance)

Private Mark Harris (Nova)

Private Arthur Jones (Jones)

Private Connor Love (lonedoge)

Private Paul MacFie (Frittentime)

Private Joseph MacKenzie (Porkkostogo)

Private John MacLean (Stockholm)

Private Raymond McCall (Wolodyjowski)

Private Roosevelt McCray (Delil)

Private Hector McLean (Rydh)

Private Archibald McLeod (Marquez)

Private Rufus McPherson (Scraticus)

Private Albert Nicholls (Desri)

Private Conall ONeill (Sarado)

Private Jeremy Pratt (FalcoN)

Private Nieill Sinclair (Mr Monty)

Private Gilbert Smith (Stannis)

Private Mark Stewart (Chieef)

Private Martin Walker (Nerez)

Private Mark Whitfield (Marcellus)

Private Jonathan Winters (Foxy)


Recruit Samuel Beckett (Menasor)

Recruit John Black (Kuhenson)

Recruit Taylor Cook (Witcher)

Recruit John Cooper (Weezy)
Recruit Jonathan Dasher (JonnyDash)

Recruit William Hart (guigui38
Recruit George Howell (The Belgian Guy)

Recruit Jacob Kent (GuarD)

Recruit Joseph Kramer (Artortus)

Recruit Marvin Lennox (Makaveli)

Recruit John Love (Kore)

Recruit Alexander Lyon (Jack)

Recruit Duncan MacFie (Nosswill)

Recruit Thomas Maxwell (Pollux)

Recruit Harry Milton (Mech)

Recruit Kyle Mudgett (Maximilian)

Recruit Otis Pierce (Moon)

Recruit Alan Smith (Allyboy)

Recruit Lewis Tarleton (Nano)

Recruit Eric Vaughan (Tezi)

Recruit Jonah Wall (Seveni)

Recruit Owen Waller (AKO)
[/td]

[td] 



[/td]


[td]

Centre Company Officer Staff
Lieutenant William Anderson (Snowwi)


[/td]
[td] 



[/td]


[td]

Centre Company Enlisted Men
Private Ervin Bailey (Spartakiade)

Private Leonard Cook (Zippa)

Private Benjamin Holder (Seldanas)

Private Thomas MacKinnon (TommyCorbs)

Private Robert MacKintosh (Nico)

Private Oliver McKay (Ghost)

Private Roland McKnight (Leif)

Private Kevin McLaughlin (Kevix)

Private Henry Neville (chron1c)

Private Lee Oliver (Skillionaire)

Private Thomas Picton (Stefaan)

Private Alan Walters (Etrepcar)


Recruit John Barclay (Arkei)

Recruit Leonard Carey (Hakeen)

Recruit Edward Clarke (Halbo)

Recruit Henry Cole (Snmista)

Recruit Francis Collier (Jodino)

Recruit James Cook (Marduck)

Recruit Harvey Dixon (Lil Pie)

Recruit Peter Ferguson (Jellopeno)

Recruit John Fraser (Daning)

Recruit James Hart (Boxxy)

Recruit Alton Heath (HappyChap)

Recruit Michael Hunter (matamaly)

Recruit William King (Willem)

Recruit Arthur Knight (RagingFrenchGuy)

Recruit Maurice Langley (Himera23)

Recruit Hayden MacDonald (Nick)

Recruit Sean MacGregor (Shambloid)

Recruit Malcolm MacKenzie (Knightmare)

Recruit William MacKenzie (XFang)

Recruit Edgar Meyers (Eternal Anglo)

Recruit John Miller (Citrina)

Recruit Gerald Morrison (Wolf)

Recruit Matthew Peterson (Arvedui)

Recruit Victor Pollard (PietPatat)

Recruit Wilson Reeves (dunkeldog)

Recruit John Rose (Aftermathz)

Recruit Carl Shaw (Kame)

Recruit Jordan Quinn (Juhis5)

Recruit Matthew Walker (Meel)

Recruit Luke Wellington (Lukkyb)
[/td]
​
Regimental Command: 1
Grenadier Company: 63
Centre Company: 43
Total Strength: 107​
If you wish to apply to the 17th, click here.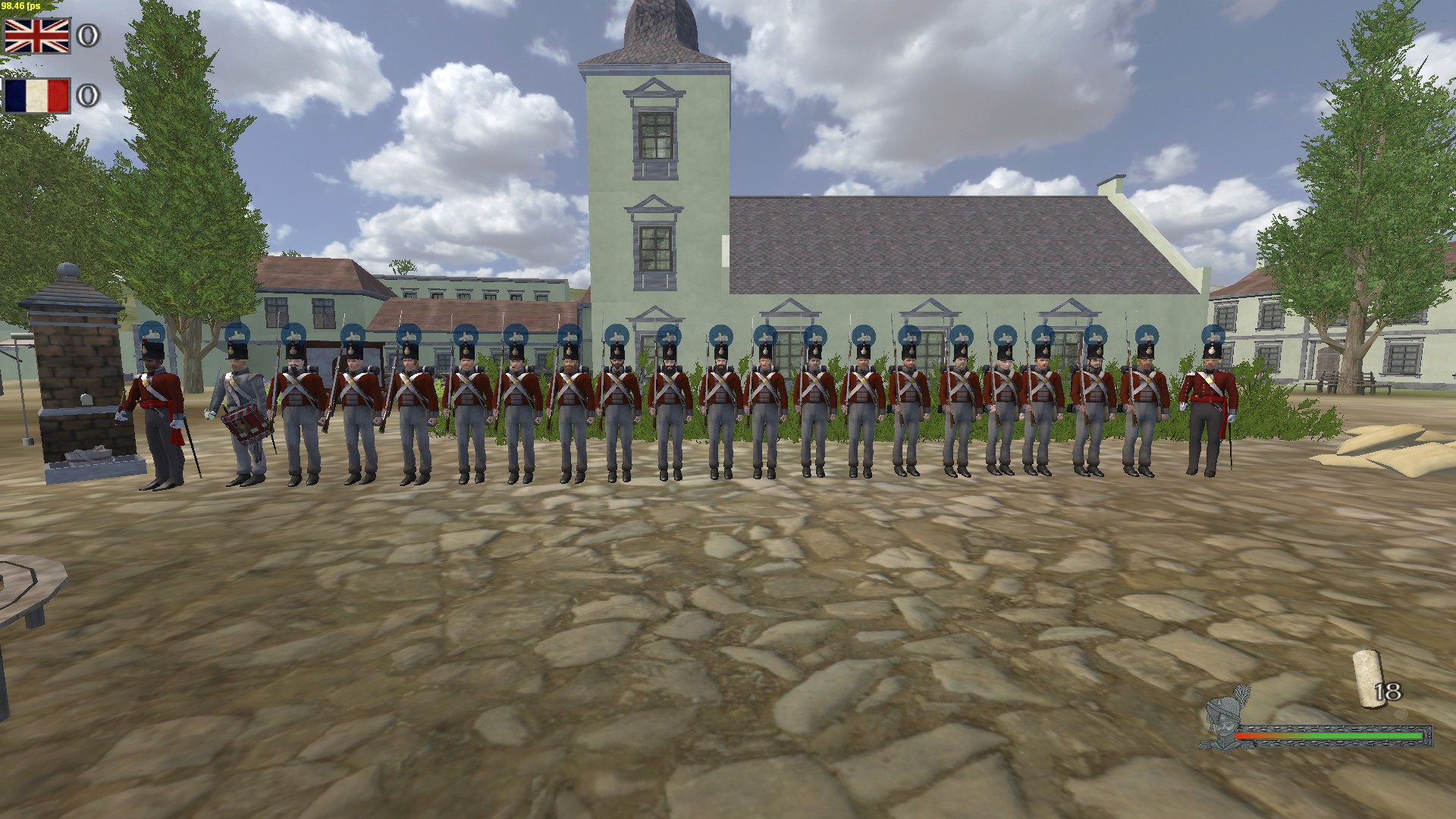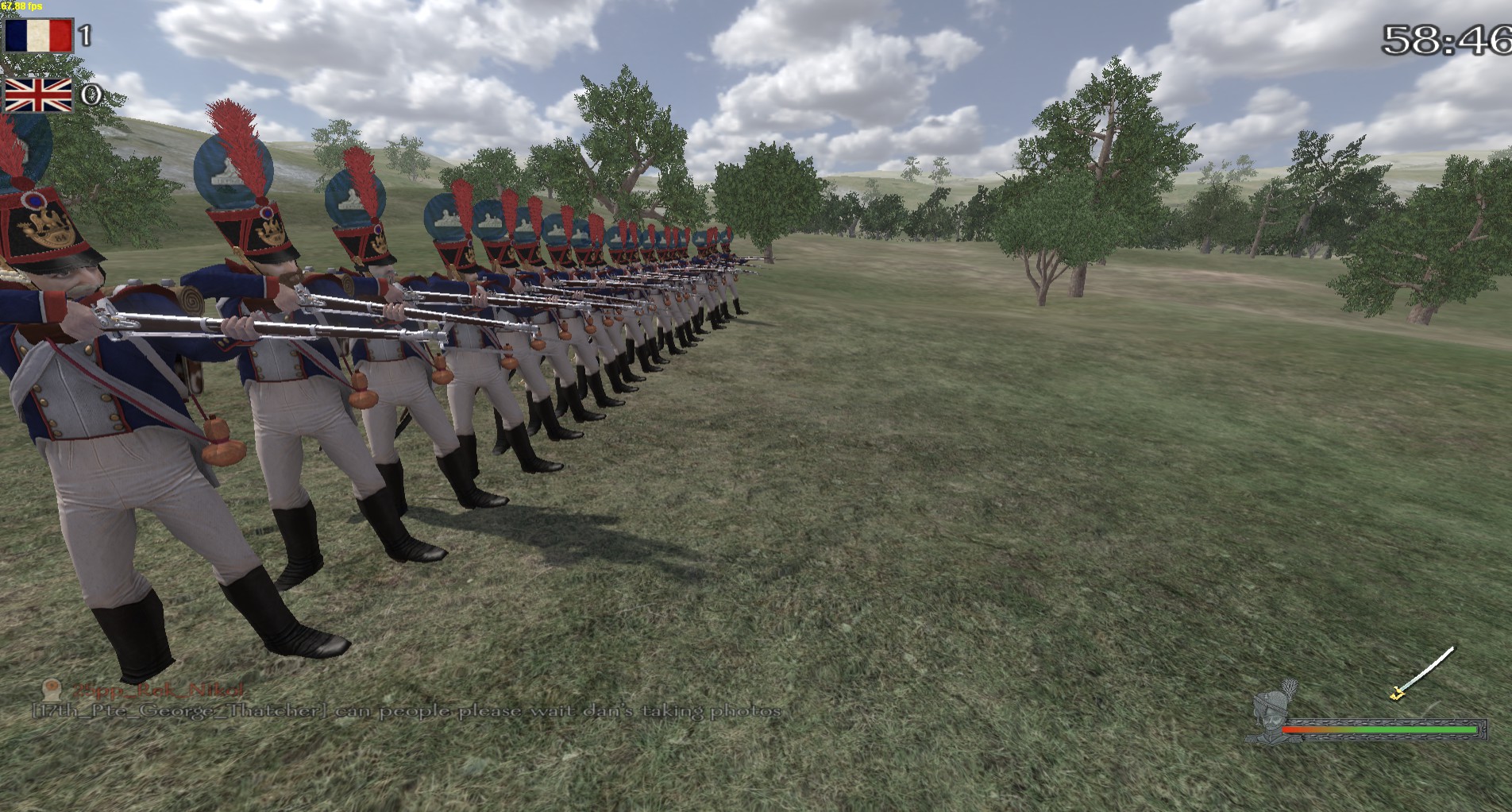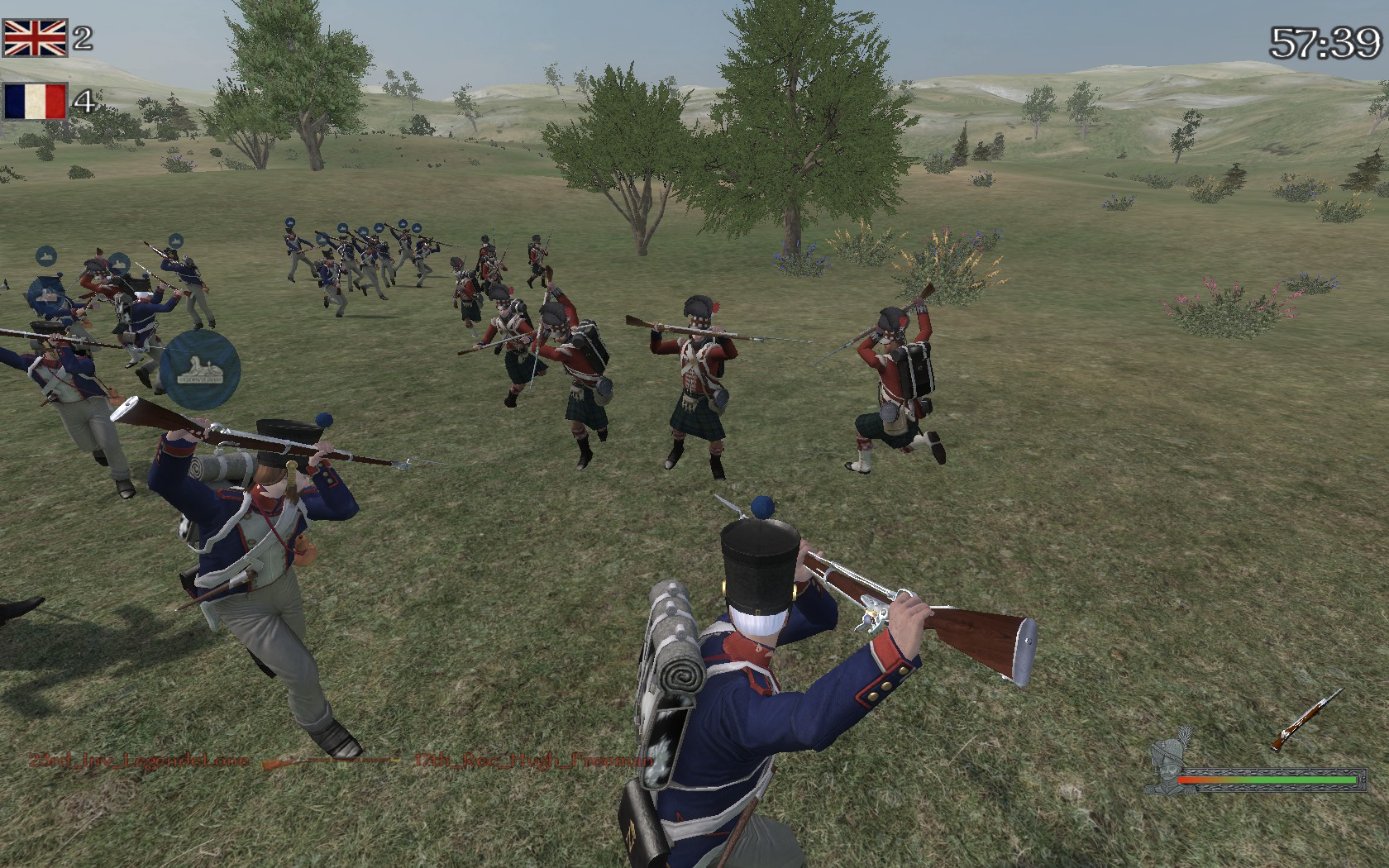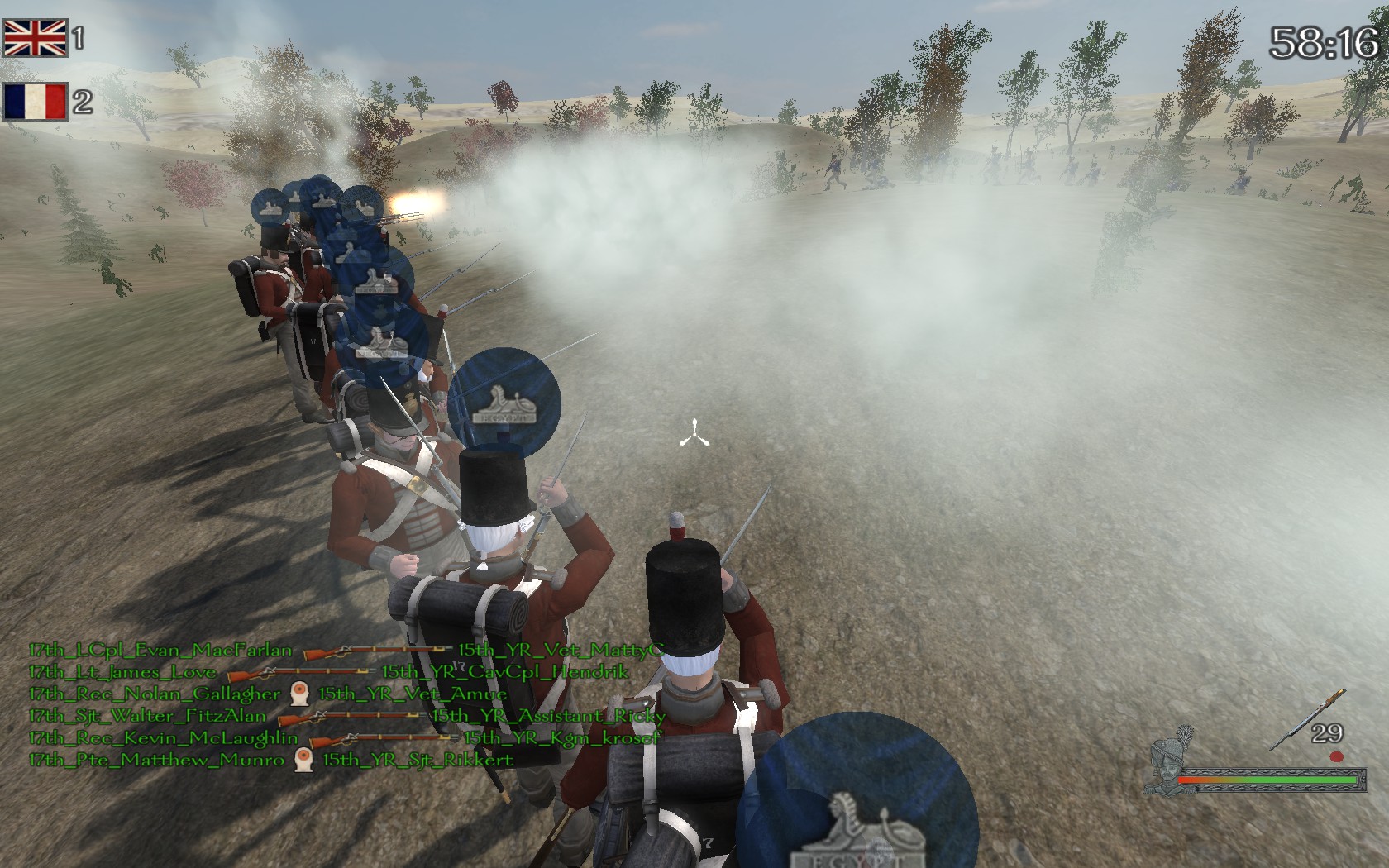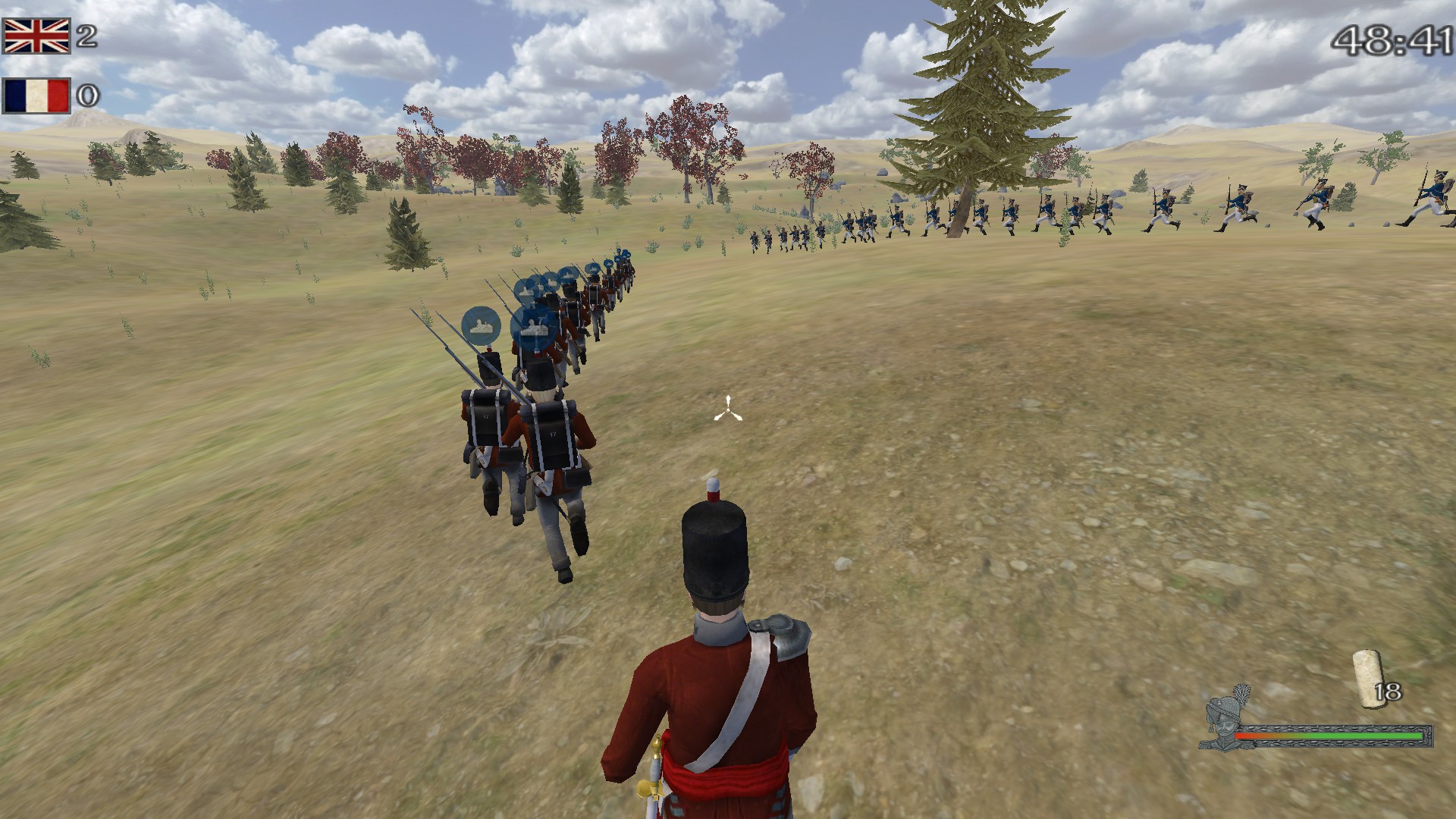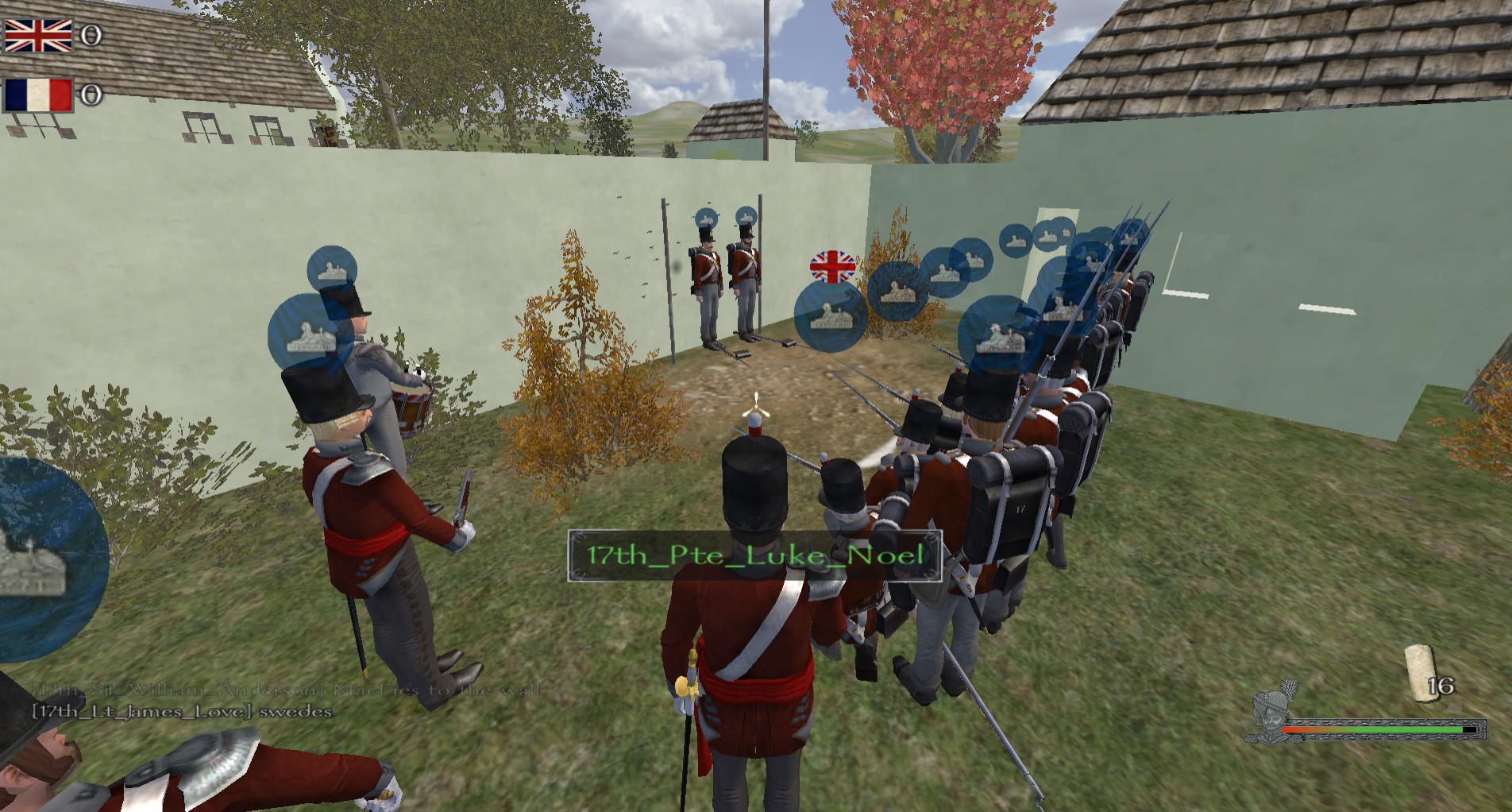 The official sponsors of the 17th "Leicestershire" Regiment of Foot is Stashbird, an independent platform for online casino reviews! Check them out by visiting https://www.stashbird.com/



[size=6pt] ARTWORKS MADE BY KNIGHTMARE RANK ICONS BY BLAZE & SUPER
THANKS TO TARDET FOR HELPING US WITH THE THREAD DESIGN
​