Now i have asked this here and there but never got a right answer from the devs. Now i think there might be a possibility that zendar returns in some form lore wise and according to a hint in the gamefile i guess.
For those unaware read the wiki of zendar: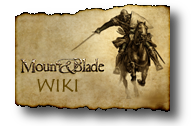 Zendar was a location found in early version of Mount and Blade up to version 0.950. 1 Overview 2 Lore 3 Trivia 4 References 5 Gallery Zendar was neutral town introduced in version .202 (Warrider). It was originally located between the Kingdom of Swadia and the Kingdom of Vaegirs. In later...
mountandblade.fandom.com
Now there is not a lot to back this claim up currently, but this is the only thing i got.
In the scenes.xml file of the beta it shows a long list of scenes that seem to be a big chunk of the scenes that will be used in bannerlord. It numbers around 600 scenes but one of the particular scenes is called as followed:
I might be looking at bread crumbs but i just think they should do something with this. Lore wise and gameplay wise this might be something interesting to look at as a kind of event during the campaign or perhaps just like the game of thrones mod where when you initially spawn during a massacre where instead of lannisters slaughtering starks you could have sea raiders that razed the city "lore wise" to take its place.


It just seems wasted potential and it could really set the mood for new players when they spawn in a city being razed to the ground and kind of give a easter egg to the original mount and blade.