Forum thread for the OSP author
painbringer
aka
andrewraphaellukasik
, indexing a MBRepository file (the author can have the thread reattributed to him on request should he become active again).
---
Most M&B players finds themselves spending most of their time watching these ugly textures in world map view. So how about replacing them with much better ones?
Since I found myself still going back to this game - I refreshed main map's textures again!
enjoy and share

NOTE FOR MODDERS
in case you want to modify these textures: To make everything more alive I treated mipmaps as separate textures renderer blends between. So - before editing make sure you are loading them with whole mipmap set (there is a checkbox for that in DDS plugin's dialog screen). And when saving them again remember to check "Use existing mipmaps".
If your DDS dialog box isn't showing up then you need to find and reset this option in windows registry.
Features
new hires world map textures
trees turns semi-transparent when near camera
ocean, water streams and snow reflects sky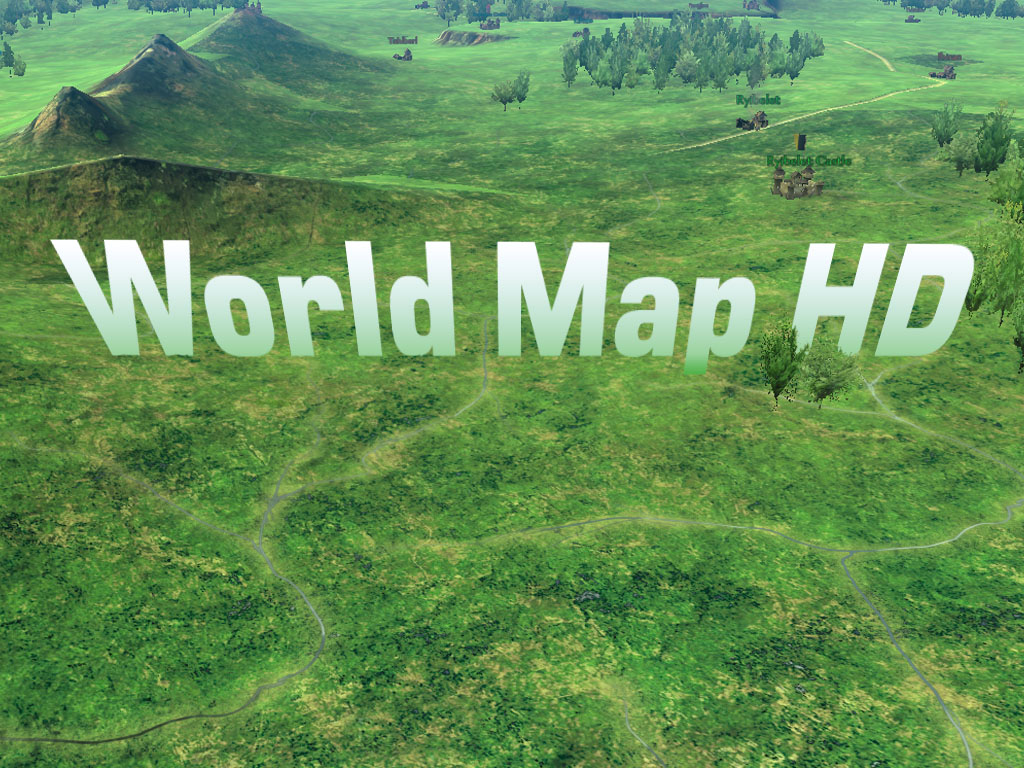 World Map HD v1.2 is a texture pack changing visual appeal of Mount & Blade's main map.
www.moddb.com