Congratulations & Thank Yous
Who would have thought it? More than nine years after its release, Mount & Blade: Warband still continues to be populated by thousands of players daily, and its competitive scene is still alive and kicking. Hosted right after the 7th edition of the WNL, which saw a new division system implemented, the Warband Innovation Series was meant as a way to test out a new format without putting a famous tournament name or brand at risk. Looking back at these two intense months of competitions where twenty-four teams battled against each other, we can pride ourselves with the feeling that this tournament successfully completed its objectives, and will hopefully serve as a way for innovative people to try out new things in the future. Without further ado, let's congratulate our three teams which made it to the podium!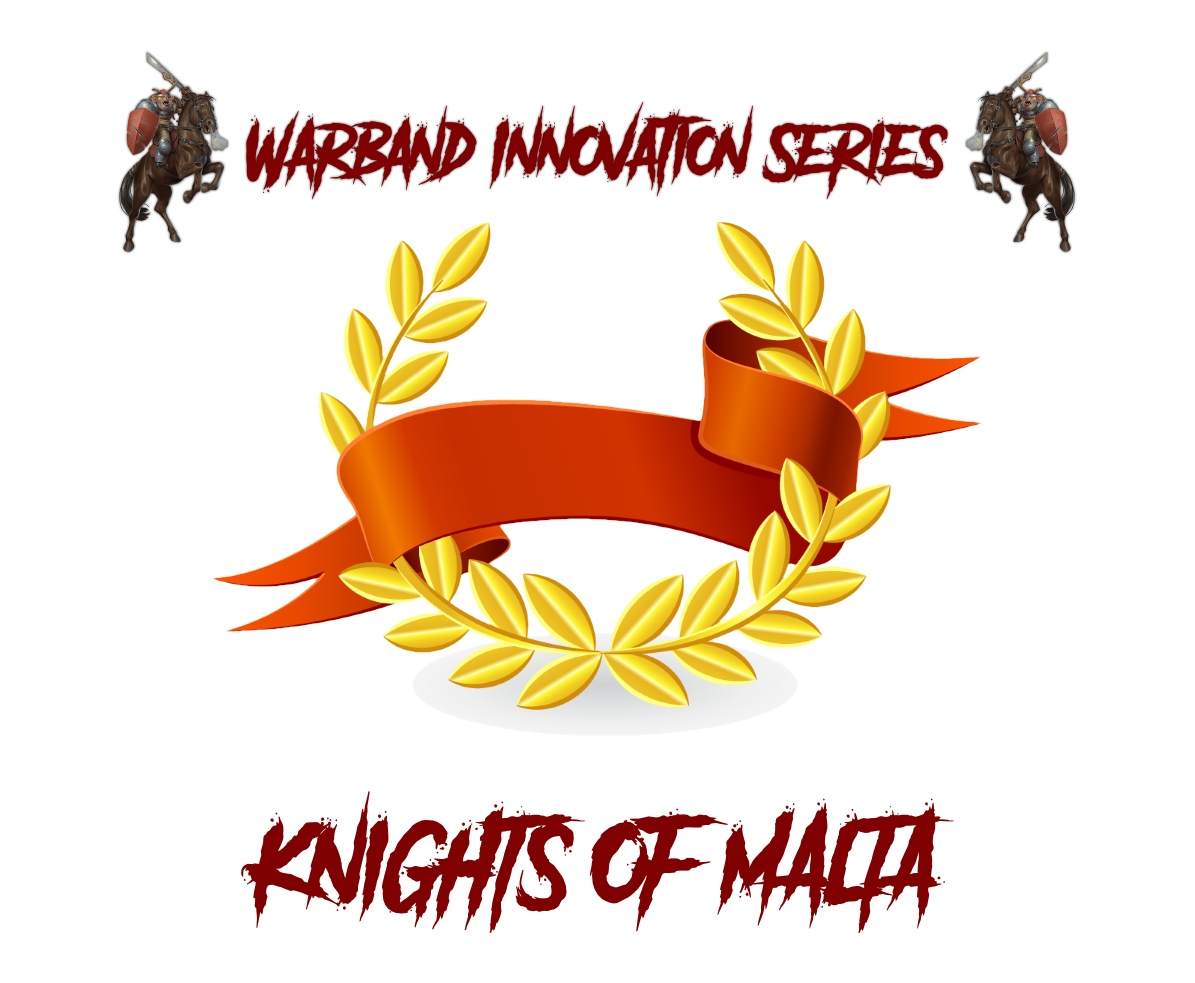 There you have it! After consistently making it to the latter stages of each recent competition they have attended, The Knights of Malta finally prevail. Their win at the Warband Innovation Series is the best example of hard work paying off for people capable of showing relentless patience and never giving up. While Malta's players have changed through the years, their leader Vincent has perpetuated a certain manner of approaching the game and this gold medal is as much his achievement, as the one of his players. We hope that this first place will help them to continue pushing forward and give the best version of themselves. Congratulations on their amazing victory!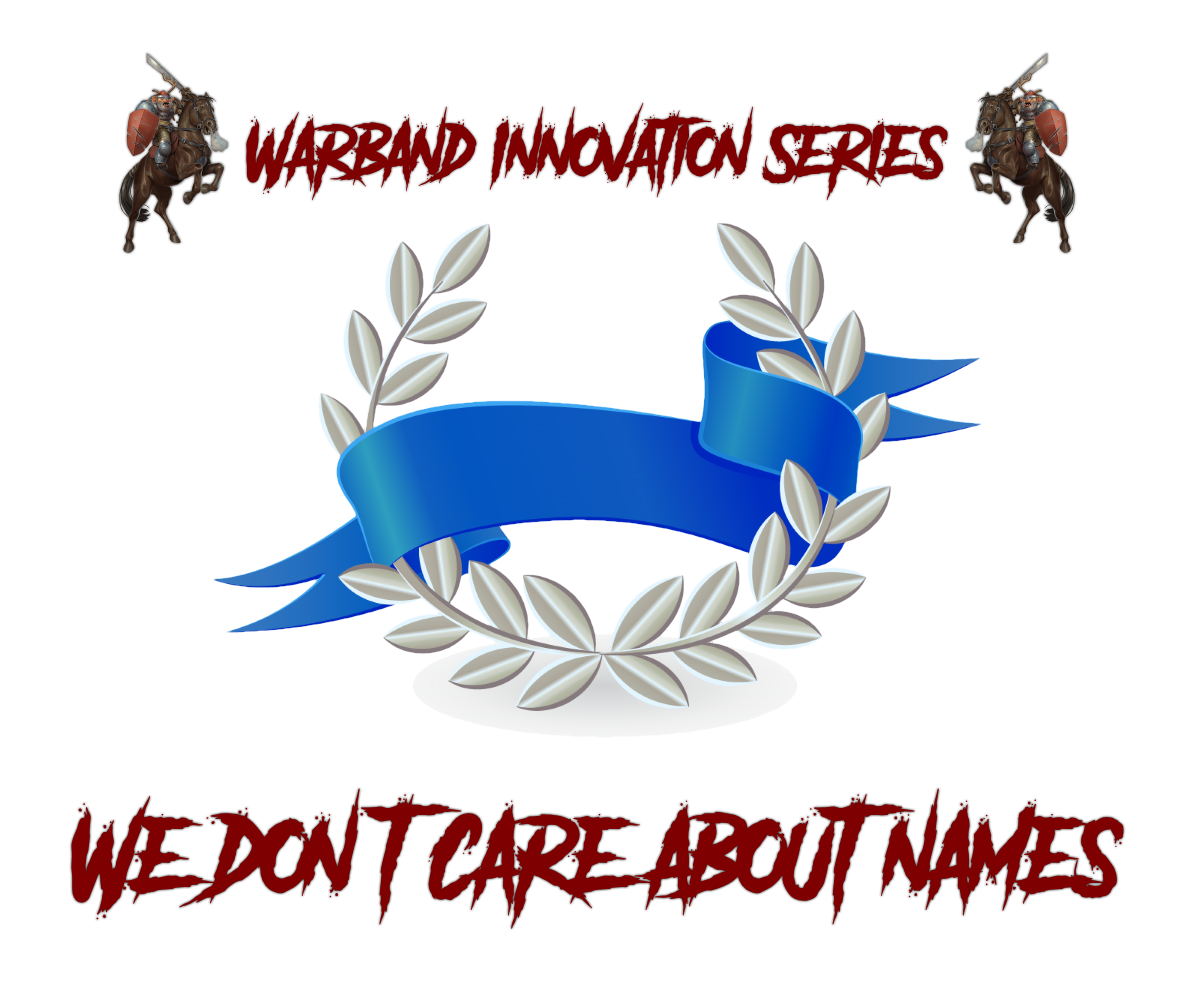 Brought together for this first edition of the WIS, We don't care about names (also known as Dunno) showed us that names indeed don't matter too much when you find out a natural synergy and will to compete against the best. The team lead by Verdi and Bertalicious fought nail and tooth throughout the whole tournament while often defeating the odds. Their presence in the grand-final comes as a positive surprise and while they eventually fell to Malta, their team showed a lot of promise for the future. For that reason, we hope that this bunch will decide to stick together for the upcoming tournaments, as for now, they will enjoy a well-deserved second place!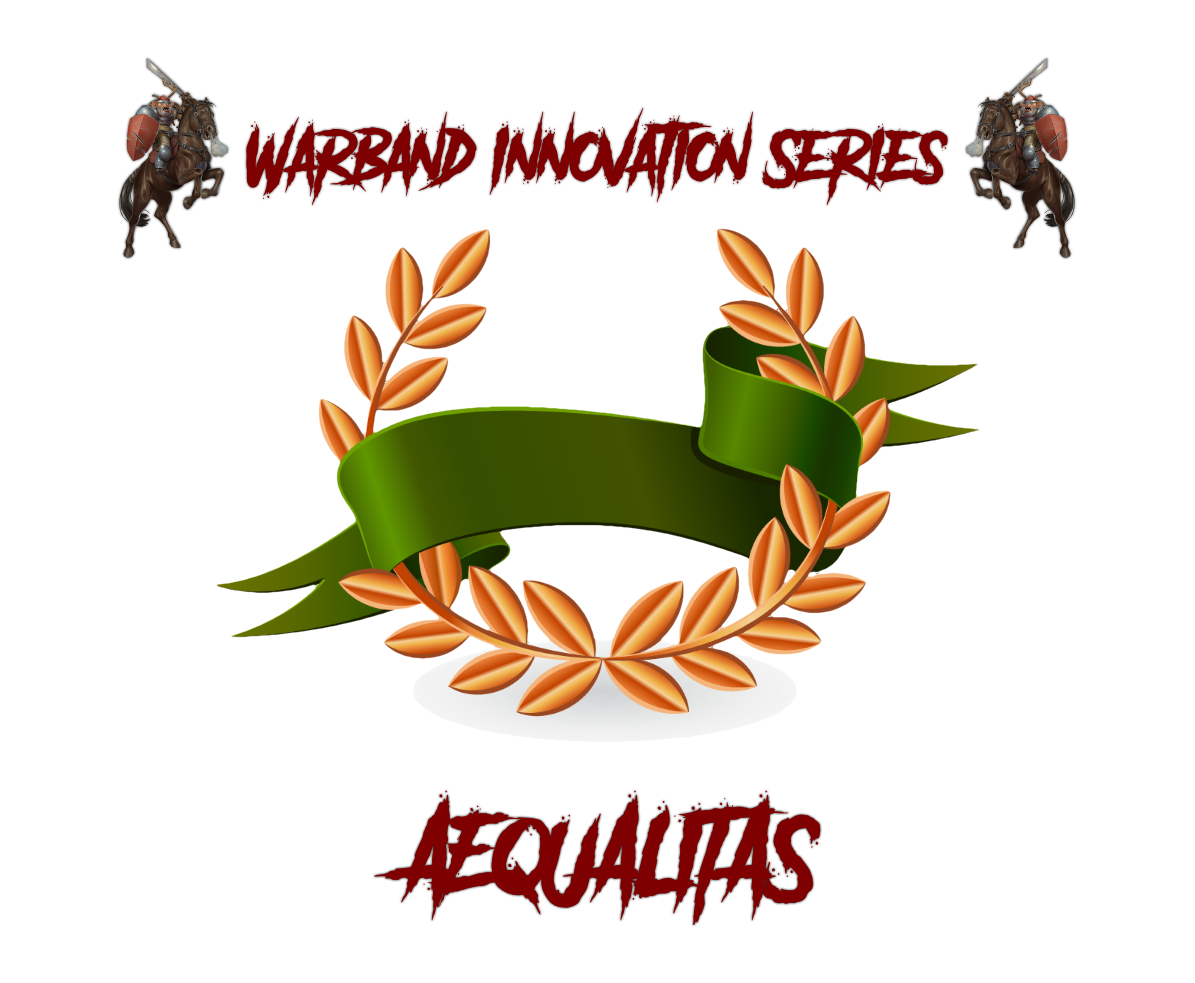 Aequalitas take the third-place spot for this edition of the Warband Innovation Series thanks to an admirable run in the group stage where they managed to convincingly defeat four out of their five opponents. Even though they were stopped in the semifinal, Aequalitas is still a team capable of posing a serious threat to anyone in our scene, as they have constantly shown in past competitions. We hope to continue seeing the team in future tournaments and wish to congratulate them once more for their solid performance in the WIS.
It goes without saying that this tournament would not have been possible without several people, starting with the admin team.
Charlini possesses all the qualities required for a host, and he has proven it in previous tournaments like the Warband Summer Cup. Once more, he was the main force behind all the ideas which lead to the creation of the Warband Innovation Series, and lead his team of admins to perfection. When required, he didn't hesitate to step up to the task and constantly made sure decisions were taken as a group, in order to solve the issues fairly and give the WIS the smoothest run possible.

Each tournament has its people working in the shadows and ours was Bullez. On top of all the administrative duties you saw him doing on the forums, his work behind the scenes has been absolutely tremendous. Nevertheless, Bullez never took any particular form of credits for that. He simply did what had to be done, when it was supposed to be done, while also contributing to the decisions taken by the admin team, the betting corner with Vincent, and countless other stuff. On top of that, Bullez has shown himself a calm and mature individual making him one of the most pleasant admins I had the chance to work with. I can only recommend the future tournament's organizers to consider him as an addition to your staff.


Charlini said:

Also big thanks to Tardet, who as always, is an experienced mind with great capacity to not only put in massive work for the tournament in different areas thread-wise, updating week after week and helping the tournament to be run smoothly, but also to remain calm and help to take the optimal decisions in all scenarios. Once again huge work on another tournament that everyone appreciates.

Arni was instrumental in the making of the Warband Innovation Series. He created most of the forum threads himself and made sure we had everything ready in time. During the tournament, he helped the other admins with decisions while also contributing to the daily administrative tasks. I can only hope that for future tournaments people will finally realize that while Arni has his past demons, like any of us, he has definitely changed for the best, and that his commitment and seriousness as an administrator are no longer to be questioned.

Asediado may have been a bit quieter than the rest of the staff on the forums as updates and such were often dealt with before he could set his hands on it, but he still heavily contributed to making this competition as successful as possible. His relaxed and rational approach helped us more than once and ensured we take the best decisions possible, and it was often a reassuring thought to know that we could always count on his input whenever we needed it.
​


While they were not a direct member of the staff, lots of other people also contributed to making the WIS successful.



[size=10pt]First, are the server providers - without whom none of this would have been possible. Thanks to LordMetzger, bullez, WBMM, Serj, and the Cheshire Cats Clan, for showing continued support for our scene.

We also feel particularly gifted to be able to count on the numerous streamers this community has to offer. Many thanks to Deacon, TCB, Apfel, and Apollo, with their respective co-casters, Scar, Razer, M, LeRoux, Blivanderfar, Kane, Hun, Cow, and Zazu for immortalizing many of these tournament matches. 



[size=10pt]We would also like to thank a bunch of other people for helping our tournament. Apollo for providing the Warband Innovation Series with a logo and the award icons. Vincent and bullez for hosting an improved version of the betting corner, and Oliveran for allowing us to use his precious admin tool. We are always glad to be able to count on each of your support.

​


There is also a special someone we simply cannot forget and that's obviously the stats magician yami_pirate. The project was started back in 2015 thanks to Harman, and it's an understatement saying yami has pushed it to perfection since then. Her amazing dedication made the statistics of our native tournaments one of the most envied aspects of our community and we cannot thank yami enough for that.[/size]​
​
Last but not least, thanks to all the players who participated in this tournament. We sincerely hope you had a good time playing your matches and we will be looking at seeing you in a potential future edition! Charlini will follow up with his thoughts on this special format we had for the Warband Innovation Series. Until next time, bladers!
​