​
WarDrobe - by DtheHun​
CREDITS
Somebody
- In-Game Armour Customization with Tutorial
AderuMoro
- Various fighting grunts
11linda
- Female battle cries/grunts
Volonda
- Female battle cries
rubik
- Perfect troop tree
WARNING
Critical amount of historical inaccuracy being detected!
MEDIA
CONTENT
- Item Customization (armor, helmet)
: The mod expands Warband with customizable woman armors and other cosmetics for female characters. The stats of the 3 tiers (light, medium, heavy) are pre-set, the customization is only visual. Heavy custom armor has a larger variety of components besides of its better defense than the light woman starting gear.
WarDrobe is building on
Female body mod
, and it's still in development. However, it's playable, and I release new items as soon as they are ready to upload.
- Speaking NPC with Lip-Sync
: One quest giver NPC demonstrates this hidden capability of the game.
- AVATAR Battle Field Reincarnation
: Player takes control of a random ally warrior (or peasant) at the moment of becoming unconscious. Fight until the last blood + No need for auto-calc, never more!
STYLE
Messy. I model what I find inspiring, no matter if it's manga or pulp fantasy.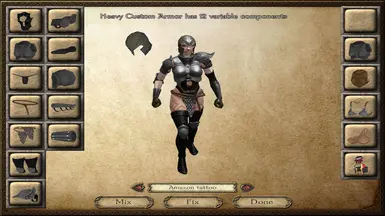 Fortunately, with the Item Customization UI, players has the choice to equip whatever they desire.
IMAGES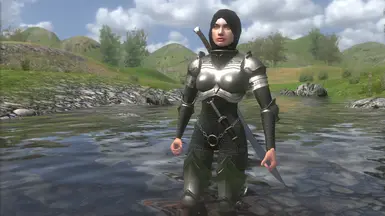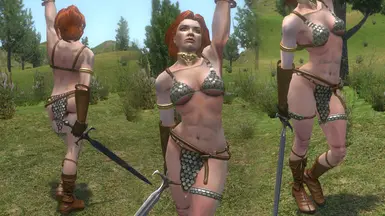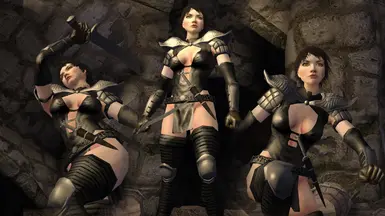 PERMISSIONS
Has became less strict (for those who asked before).
Author's instructions
My WarDrobe Mod is Nexus only, if you find it uploaded in other sites, that's happened without my permission.
If you want to use my assets in your own files, here are the rules:
Choice A:
- Upload and keep it updated on Nexus Mods too. Opt-in Mod Author Donation System and share the download points with me.
  The ratio can be different according to the merits of your mod. For a new mod, or a collection of already existing contents, it is
  50%, but if it is a released mod with your own content, and there are serious efforts behind it, then my share could be smaller.
  Contact me if you want to negotiate about it.
- If you upload the mod in other sites - beyond Nexus - credit me in the main page with a url link to my mod at Nexus.
- The models are mine. Do not upload them as resource material.
- If you collect money for that mod in any other way - Patreon, Steam Workshop, Youtube, etc. - don't forget about me.
Choice B:
- If version A is too strict, don't include my files. You can make my mod a requirement of yours, or use overwritable dummy items to make my mod optional if you can't leave without them.
DtheHun