Grandmaster Knight

Shadows in the Desert is a mod project led by Kuauik, DrTomas and Sahran, including major contributions of Alxcruel, Duckwolf, Rgcotl, Lynores, and others. It is not a historically imitative mode, but rather
"Historically influenced, historically inspired, and not a historic imitation"
. This mod's world is one inspired by the historical Late Bronze to Early Iron Age, a period of roughly 1300 BCE to 500 BCE, centered exclusively within the Near East during the rise and fall of great empires like the New Kingdom of Egypt, Neo-Assyria, Neo-Babylonia, the Mycenaean Kingdoms, or the Hittite Confederacy.  Both absolute historical fact, like the Neo-Assyrian military of Sargon II or the New Kingdom military of Ramesses II, and historical myth (The Iliad, Shahnameh) are utilized to present a narrative befitting a historical fiction epic.
Screenshots
: W.I.P
==========================================================================
Preliminary Faction List
Kingdom of Persia
Kingdom of Assyria
Kingdom of Babylon
Kingdom of Egypt
Kingdom of Turan (Scythians)
Kingdom of Israel (Including Canaanite and Philistine Vassals)
Arzawa Confederacy - Western Anatolian States led by Troy
Hittite Empire - Hittites and their Syro-Mitanni Vassals
Kingdom of the Achaeans - The Kingdoms of Greece and the Aegean, led by Agamemnon of Mykene.
==========================================================================
FAQ
:
Why aren't you aiming for historical accuracy?
Our mantra is "Historically inspired, historically influenced, but not a historical imitation". In the West our inspiration is the fall of the bronze age - the 13th century to 12th. In the East our inspiration is the 7th to 6th century.
How will stats/balance amongst factions/peoples be addressed?
It's still being worked out, but unit's initial stats will be based on a common level of training status: Civilian > Levy > Semi-Professional > Professional > Elite/Noble. Afterwards additional variables will adjust stats so that an Assyrian and Egyptian spearmen of the same level could vary significantly beyond just equipment. Some of the variables may include:
"Discipline": The standard of training. Assyrian definition of a semi-professional reservist implies more than a Judaean semi-professional reservist.
"Cultural Background": Background that would make them better or worse suited to an attribute than another. Persian culture trained in the bow and spear, Judaean culture trained in the sling, and so on.
"Context": If accounts talk about how awesome Judaean champions were at slings, or Persian nobles at sword play, then that'll be accounted for.
==========================================================================
Help Needed
:
Coders/Scripters
- We really need this. I'm doing a crash course to get us by but we need a dedicated coder(s) for campaign and battle map, although the latter is Ritter's domain right now.
Scipter to create a Chariot Function
Such a coveted feature would naturally need to be shared amongst the community, but it's something we could really use. It needs to be usable by the AI first and foremost, ideally by players too but we'd take what we could. While 2-4 horses is the historical reality, a 1 horse chariot would be fine. Something like Vincenzo's Mount and Musket gun-carriage script, where the AI would be able to stand in the chariot/carriage part and wield weaponry (At least the bow, if not polearms too) and there is either no AI on the front horse or the AI is invisible.

See Vincenzo's MM script in video here: http://forums.taleworlds.com/index.php/topic,156163.msg3755303.html#msg3755303
Campaign Map Makers
- Also essential.
Scene Makers
- Also essential! Until we get new building material we need a lot of scenes using the Khergit 'clay brick' scenery.
Modelers:
Any variety would be greatly appreciated, but modelers for weaponry is especially needed.
Texturers:
While Kuauik is our main texturer, I imagine he'd welcome support.
Researchers
- We don't need someone who can copy and paste a wikipedia article. What we need is listed, concise, detailed information of City-names, people's names, symbols for banners, and so forth. If you can provide detailed and highly specific information for the military organization of these factions (I'm talking how they referred to their soldiers, how they referred to their equipment), then that would be appreciated too.
==========================================================================
Team:
Kuauik & Sahran & DrTomas: Team Leaders
Docm: Map Creator, armor/weaponry/equipment modeler (Mycenaean cuirass & accessories).
Alxcruel: Weaponry Modeler [Swords, maces, axes, spears, ect], creator of Sling model/texture/animations & Horse Modeler
Duckwolf2: Weaponry modeler [Assyrian Spears & Lances, two assyrian swords, Egyptian sword, Hittite helmet, ect.] & Helmet Modeler
Rgcotl: Contributor of models/textures/advice/scripting
Ritter Dummbatz: Scripter, Map editor [Retired?]
DrTomas: Master Scripter
Kuauik: Master modeler, texturer, all things artistic
Sahran: Master researcher, current 'organizer', stat balancer, script compiler, Jack of all trades
Argesh: Akkadian expert & Architecture builder
Feragorn: Research help on the Israelites & Vassals and Egyptians
Gulchatay: Research help on Scythians
Rez: Research help on Persia
Ogaburan: Research help on Israelite roster
matmohair1: Research help on Concept artwork
And many of our fans who have offered help and assistance.
Credits:
Lynores: Invaluable assistance and material from TPW (
Llew2: Gallo-Roman OSP material (Base Models of torso armor & saddleless horse)
Iyiort's Mulatto Faces: http://forums.taleworlds.com/index.php/topic,54707.msg2877699.html#msg2877699
Jed Q's Faces: http://www.mbrepository.com/file.php?id=1128
Iboltax Faces: http://forums.taleworlds.com/index.php/topic,163242.msg3948767.html#msg3948767
Wanderer949's Horse Textures: http://forums.taleworlds.com/index.php/topic,100898.0.html
Duckwolf2's Assyrian & Egyptian sword, Assyrian Saber, Assyrian Spears, Hittite Helmet, Egyptian Axe, additional stuff.
CGBeebe: Shaders (With Docm's assistance in our acquiring them!)
Time Golem's Ancient Armory 1.0: http://forums.taleworlds.com/index.php/topic,268849.0.html
Embarrassingly, there's someone who did a great native face overhaul that darkened the skin tones. I forgot to mark down who did this, so please come forward if you recognize your work and I'll add your name here. My apologies!
SIGNATURES: By Falx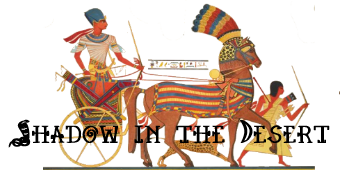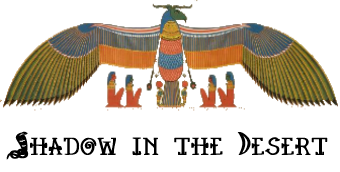 SIGNATURES: By Lordique
SIGNATURES: By Kuauik