Hi all! I'm putting up an alpha version of my sci-fi, sword and planet mod Warlords of Azrhann. I don't know if I can complete the mod as I planned it, as I'm at the limit of my ability to code and craft scenes. So I'll make it available to play, and if it generates enough interest I'd welcome offers to help out.
Also, as thanks to this wonderful community I'm making some of the items I made for the mod available as an OSP.
EDIT: added credits for Highlander's hunting mod
Download
Get it at
https://www.nexusmods.com/mbwarband/mods/6477/
OSP pack at
https://www.nexusmods.com/mbwarband/mods/6476
Edit: Patch 0.94 is up at ModDB. Fixes bugs in giving gifts and seceding (for which I forgot to credit Druidic, so sorry!).
https://www.moddb.com/mods/warlords-of-azhrann/downloads/woa-0-94-patch
Screenshots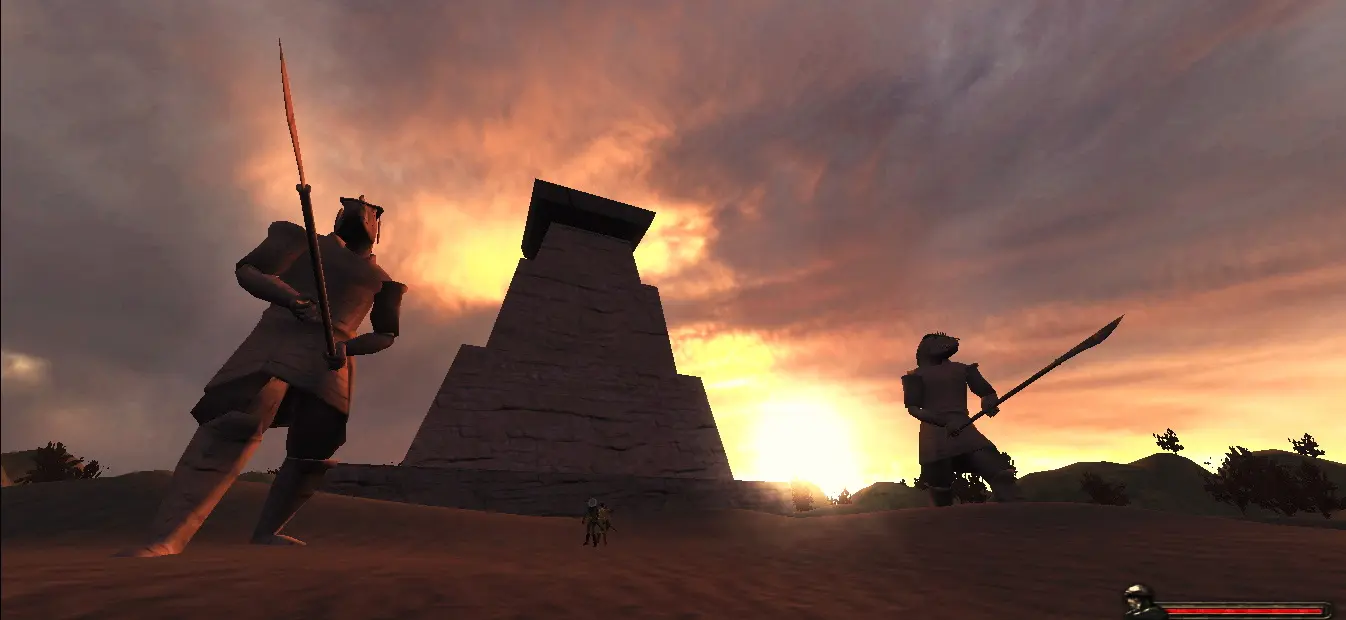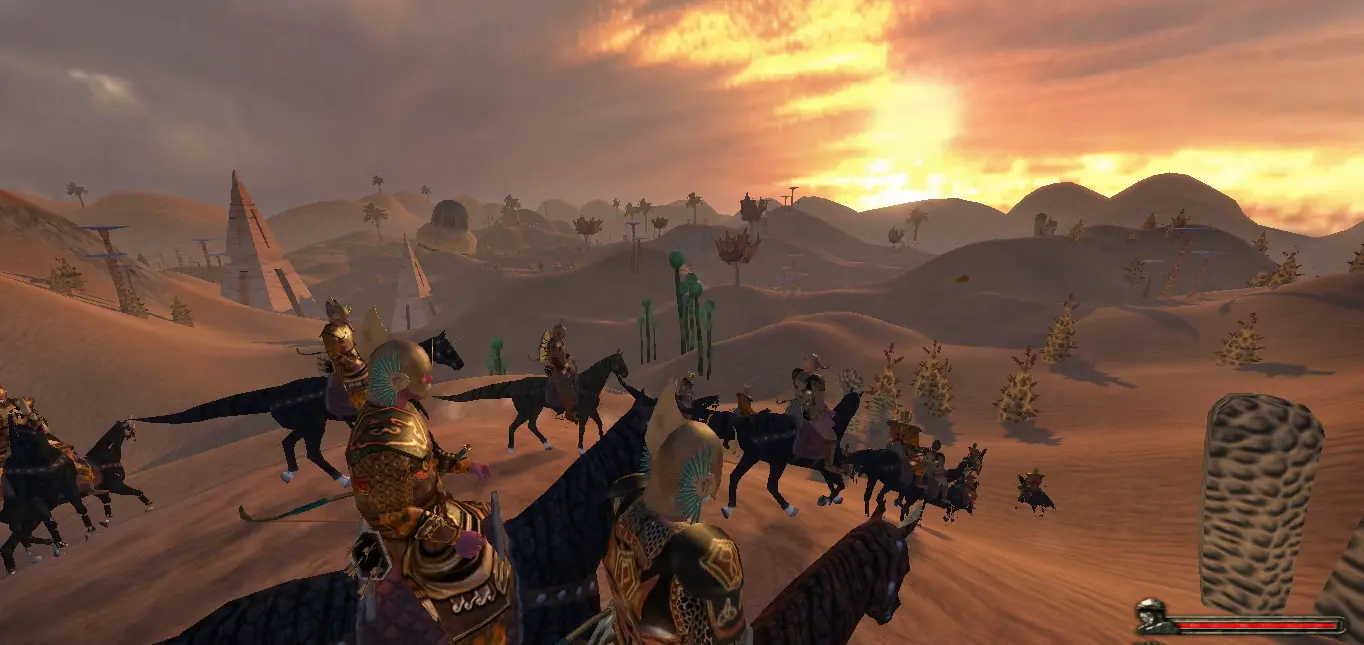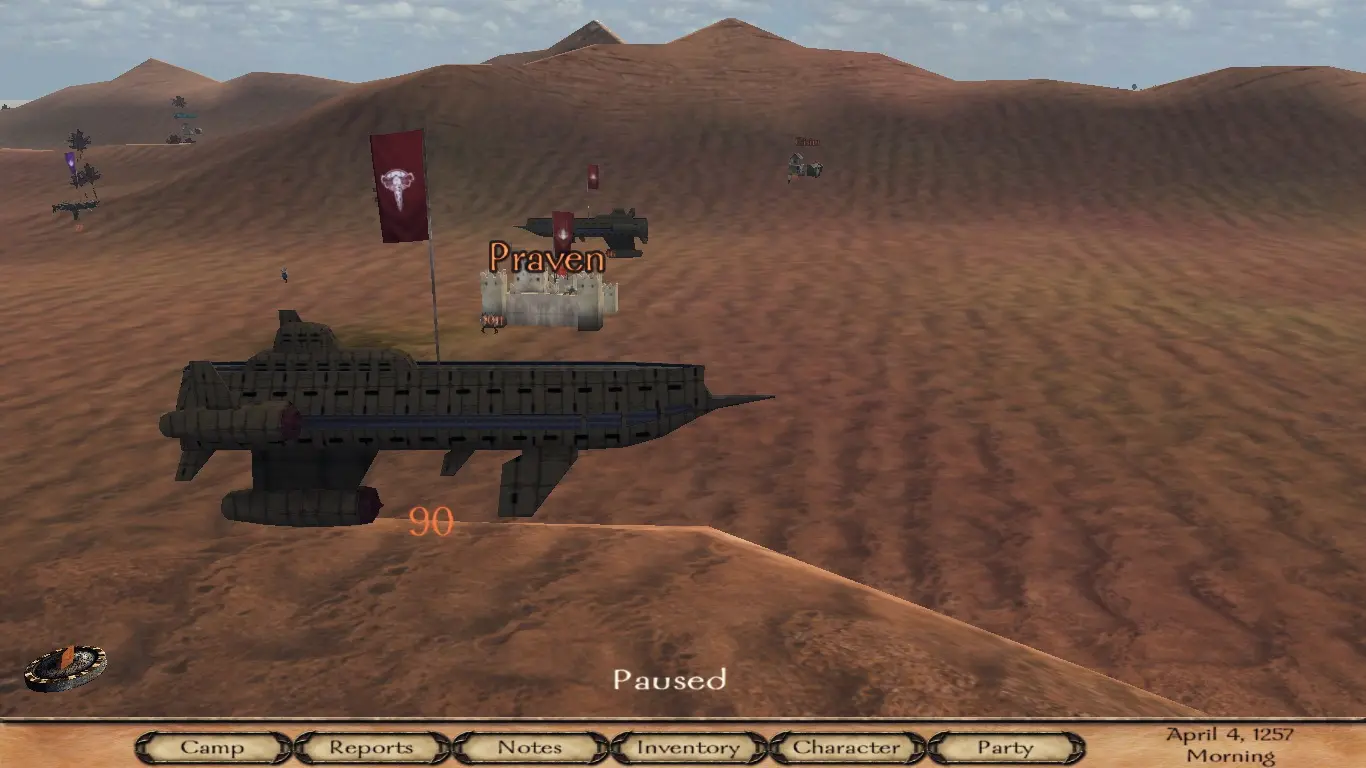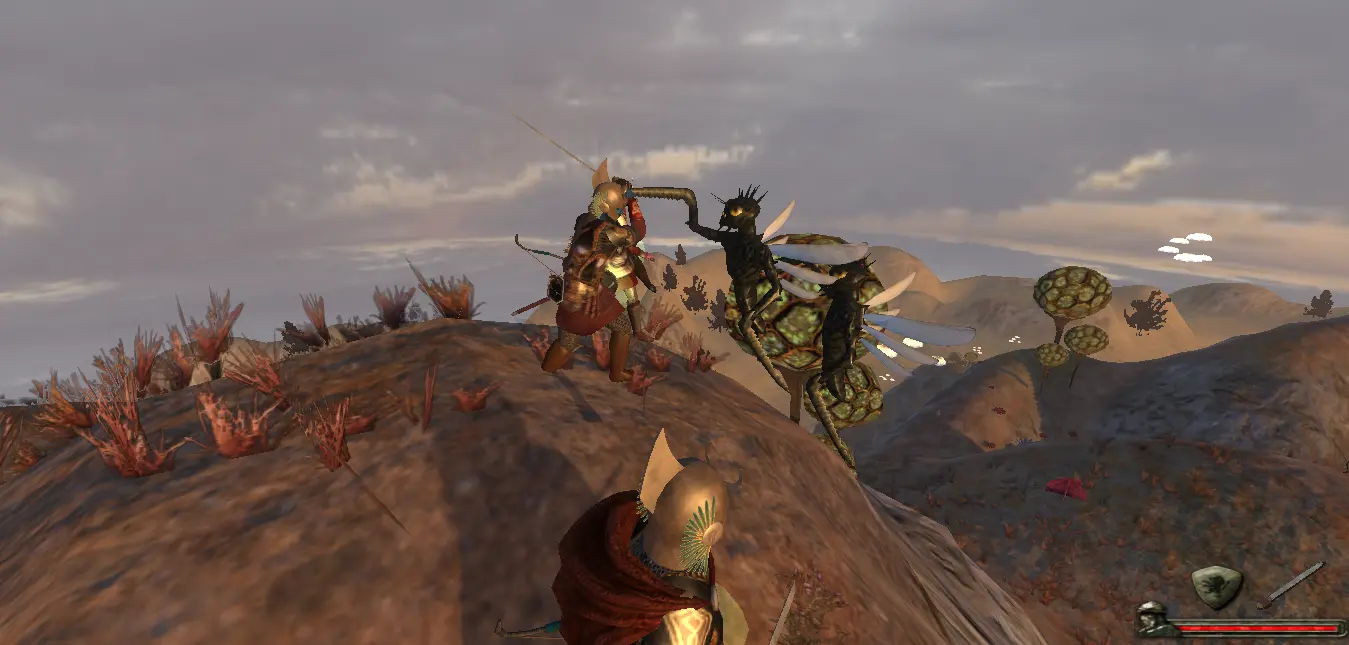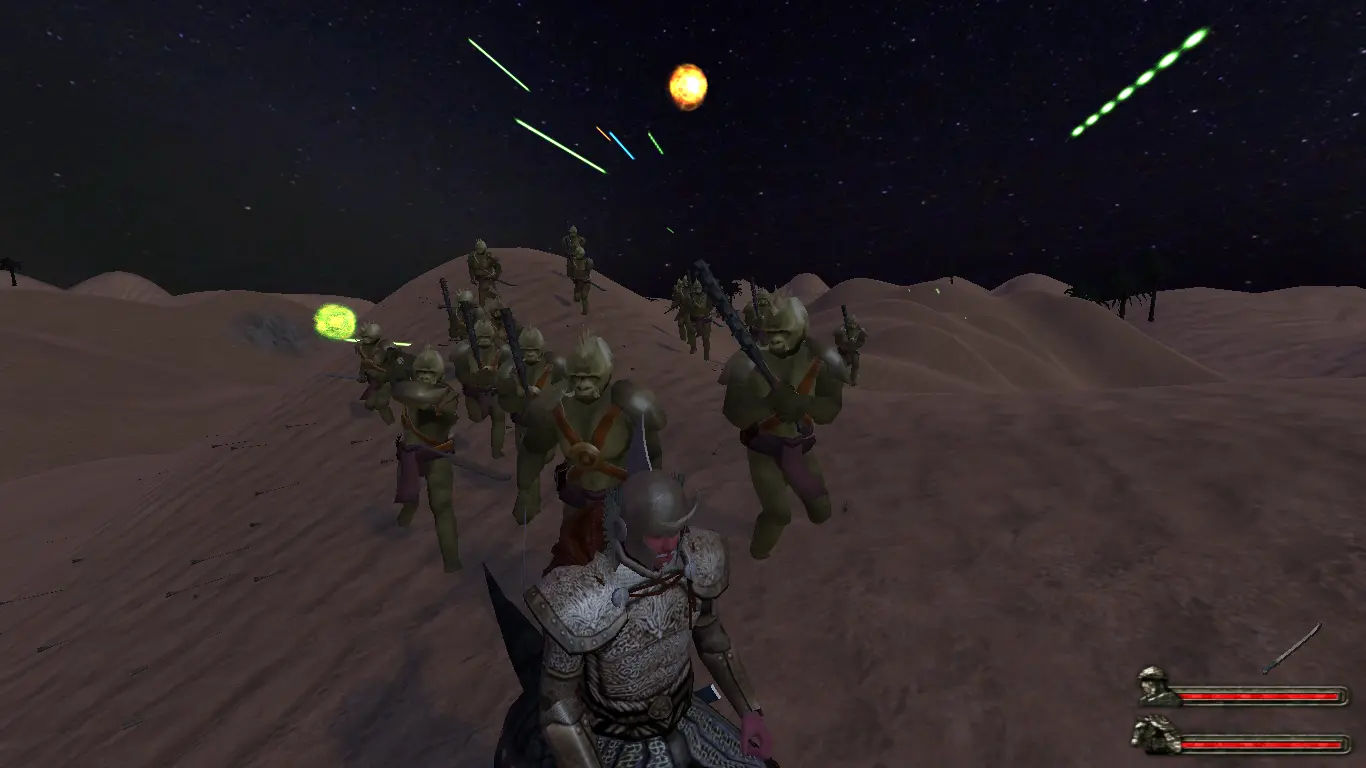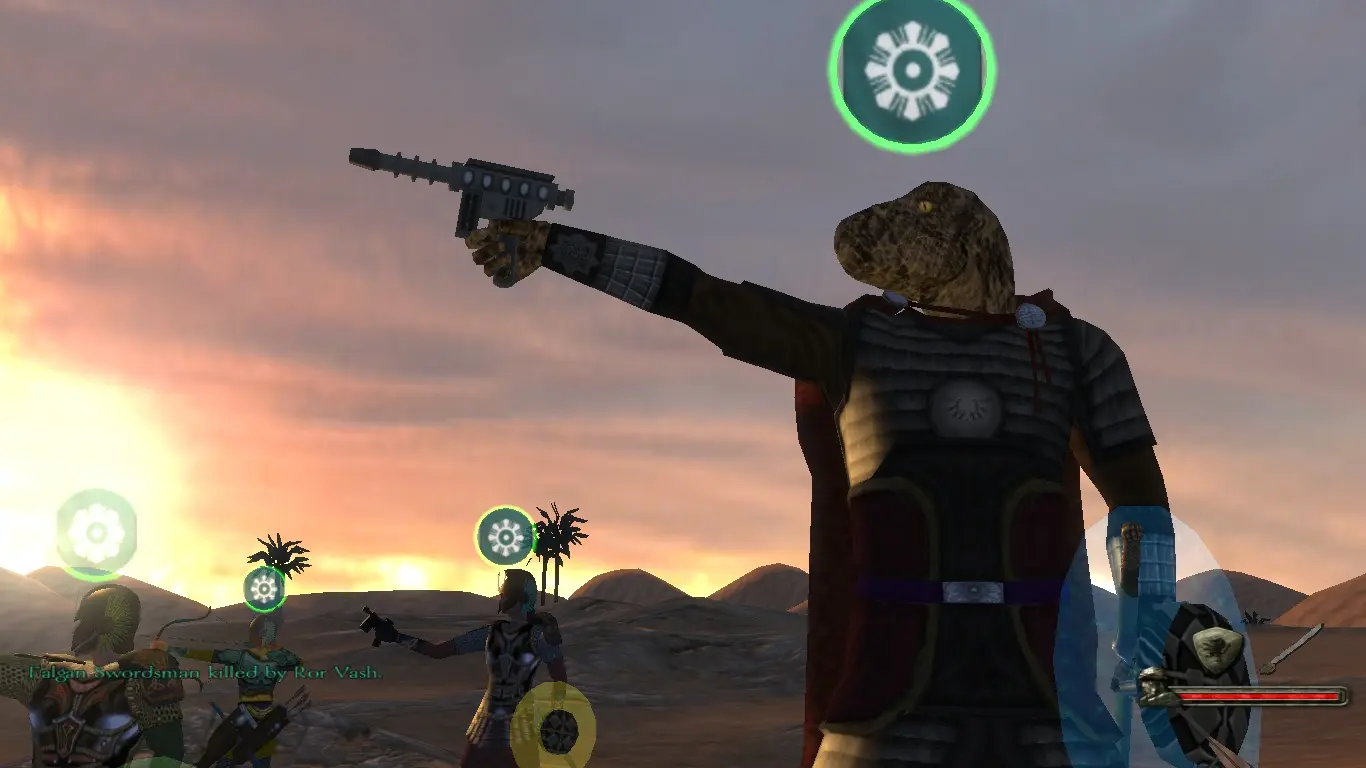 Features
- Adventure on an alien planet: landscape, scenes, vegetation, weapons and armor, mounts have been changed
- You can play as a Terran astronaut stranded on this alien planet
- Whatever character you choose, you will start with a Terran astronaut companion
- Terran companion is randomly determined
- You can purchase airships. Airships change move speed, party capacity, and inventory management
- You can hunt for food
- You can explore ruins for treasure, including powerful ancient tech
- Tournaments and arena melee fights have been changed - fight alien opponents in melee!
Credits
- Taleworlds for my favorite video game
- Lav - Warband module system 1.166 optimized
- Highlander - hunting code and deer model from Age of Machinery
- Druidic - Secession code
- Mtarini - OpenBRF
- Swyter - Cartographer
- Thorgrim - M&B Map Editor
- xenoargh - Flora Kinds Source
- Jaymosuke, Throttlekitty , Ren, Rosesim, Nouk, Aligeth - OSP Hair
- Jun Ohagi - Ohagi Armors Pack
- -IYI-O-R-T- OSP Costumes and Steampunk, OSP Desert Island, Gorillas, Lizardmen, etc, OSP African Faces
- Llew - OSP Flintlocks
- Spak - OSP Spak Items
- Sibylla - Sibylla's Hair Pack
- Punkt - OSP Punkt's High Resolution Texture Pack
- Rozdear - OSP UI Retexture
- Bowman - Native Scene Replacement Pack
- Smiley - Smiley OSP
- Barf, Broken One - Female Face and Textures Replacer
- Iboltax - Improved Male Faces
- Maroon - One Handed Crossbows
- Wilk22 - Muttonchop Beards
- as0017 - Viet Costume OSP
- Fredelios - Combined Armors
- Pino - Pino's Armor Pack
- RR_Raptor65 - T-Rex OSP
- Dare2Die, Imperia Mod Team - War Elephant Project
- printable_models - triceratops, stegosaurus and parasaurolophus models
- migdeu19 - Antiquity OSP
- Kentucky James - OSP Ottoman Civilian Clothing
- Jack Hsu, Vennom7, SY-37, Timothy Rodriguez, Zarema Nekhay, ZP Zhang, Artur Sadlos - Art via Artstation
- jojo-ojoj - texture packs via DeviantArt
Thanks also to HokieBT, Swyter and the Star Wars Conquest team - I learned the trick of making laser beams from SWC.
If you find any of your resources in this mod that I failed to credit, please let me know and I'll edit the posts ASAP.[/B]
Last edited: