Knight at Arms

Wei Xiadi's Litus Armour Project
Version 1.1
Download:
Wei Xiadi's Litus Armour project V1.1
What this Mod does:
  This pakacage includes 50+ armour re-textures for modders and members to use.
These Armours all use Mount n Blade models, they have simply been retextured and added to a new BRF to add more of a variety to the games armour selection.
*********************************************
Plans:
I intend to re-release this at a later date so that these armours are already implemented in a Native game
*********************************************
Compatibilities:
This mod is not compatible with anything off the bat.  As an OSP/Modders resource - only people who know how to implement armours in game will have any success in setting these up.
*********************************************
Usages:
Anyone may use this mod so long as credits are given.
Credits:
Wei Xiadi
Thank You's
:
Sahran -
Without him all of those Khergit themed armours would be gone.  His 'save everything' policy allowed me to retrieve the work I did from the last patch of Litus before my computer went bang.  So a big thank you mate!
Xenoargh -
Thanks for polishing the brf file and re-naming the materials, models and the texture files for easier identification.
Screenshots
Note:
Some of these pictures may be old, or lacking in picture quality.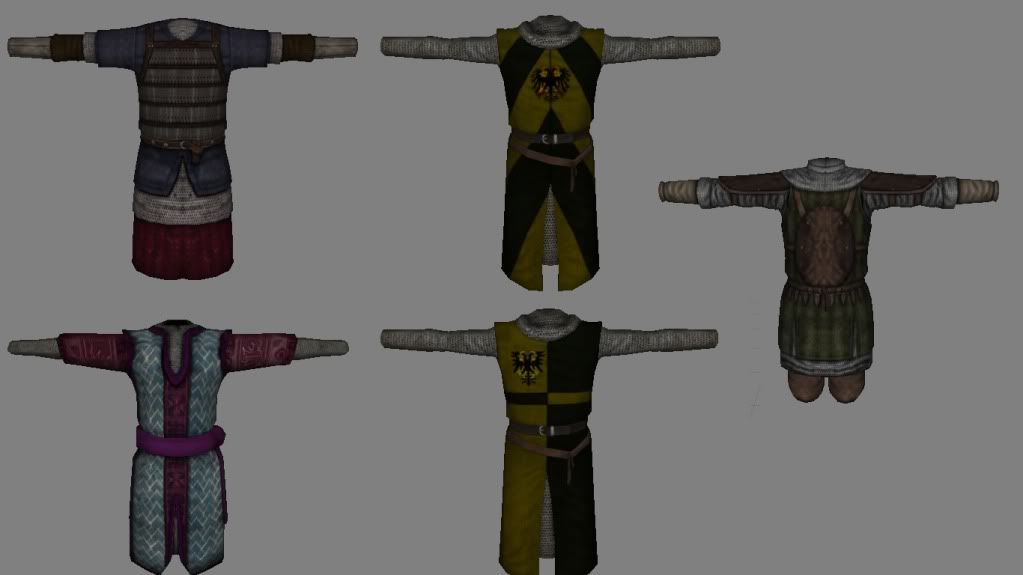 To see more, visit the Litus Module.  All faction/release previews were centered around the armours I created.  Unfortunately, the few armours Sahran created were not included in this package.