Recruit

I've avoided towns in my recent games, RPing a dirty country bumpin. I joined an army as a mercenary and they pulled into Phycaon so I took some time walking around Phycaon since I haven't walked around towns for a long time.
This was the first time i walked in a town since 1.59 and I couldn't find groups of thugs anywhere. It also looked sparse with way too much grass overwgrowth to be a bustling town. The tavern was much more crowded than the streets, I guess in Phycaon they start their drinking early.
I was surprised by the number of merchants in town, but I wished they'd offer more limited goods that matched the stall they're standing by. Also I wish there were vegetables as foodstuff since there were a few stalls with piles of them.
One surprise was one of the notable was offering a quest similar to manual labour one from villages but it wasn't shown on the quick talk. I really like this, some benefit from walking around town and I'll probably start a new game for a very slow, always walk around town play sometime in the future. I hope TW adds more of these quests that I can only get from entering the town. Although I'd prefer if they were limitted to inside the town/village itself so there would be more engagement and activities to do in these secenes.
There were still a few issues though. At the waterfront I found some missing textures (top image).
On the other side of town at a workshop the sign was floating off the wall (middle). The other workshop was fine though.
And then in the bottom image there was some weird mesh with Pharon's outfit.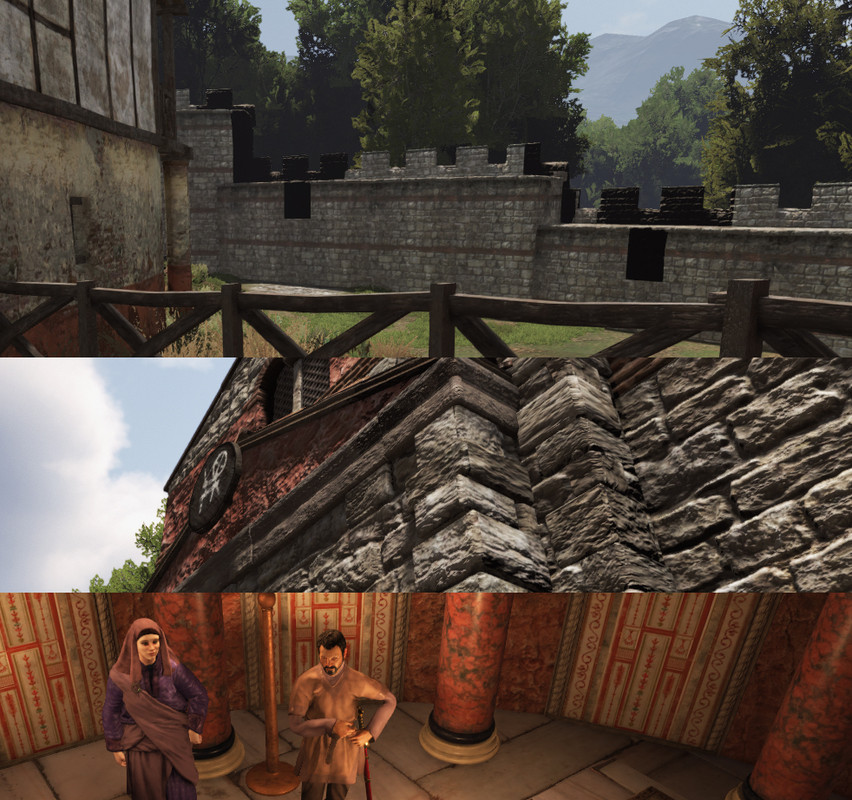 After that the army stopped by a village to the south of Phycaon.
The villagers whould be running when they see this, its like the four horsemen of the appocalypse. Four armed horsemen turning up from nowhere.
Notice how companion shields don't have the banner decal on them.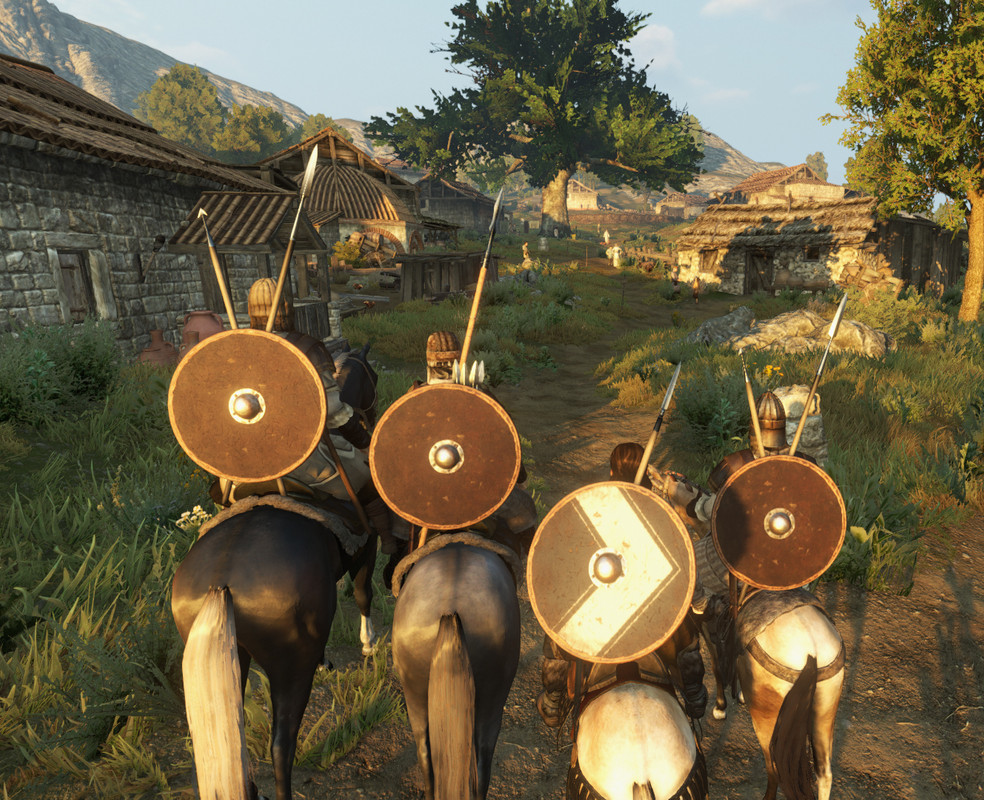 Last edited: