Summary:
The troops pushing from the right side of the right-hand siege tower on the level 3 Argoron map get stuck on a stone wall. The tower barely clips the wall and all three troops are trapped behind the wall but continue to use the pushing animation. No other troops can fill the slots while they remain alive.
How to Reproduce:
Start a custom battle as the attackers with two siege towers on the level 3 Argoron siege scene. Wait for the troops to pass the stone wall that is circled in the screenshot below. Two or three of them will get stuck.
Media: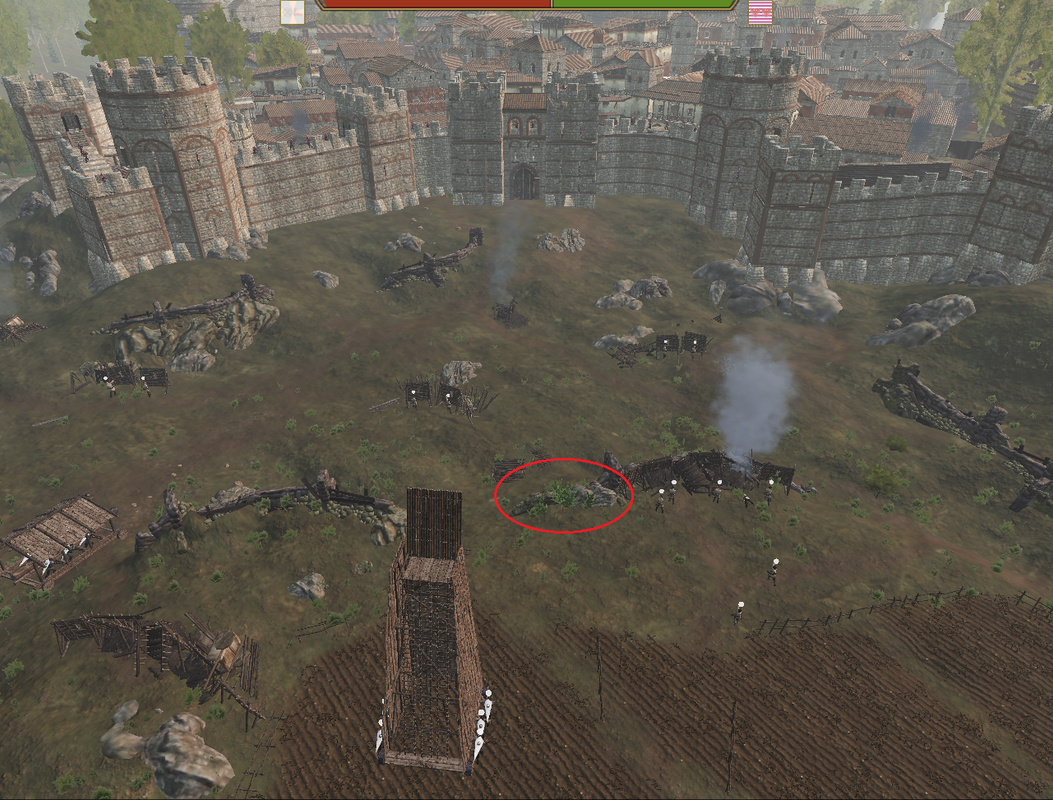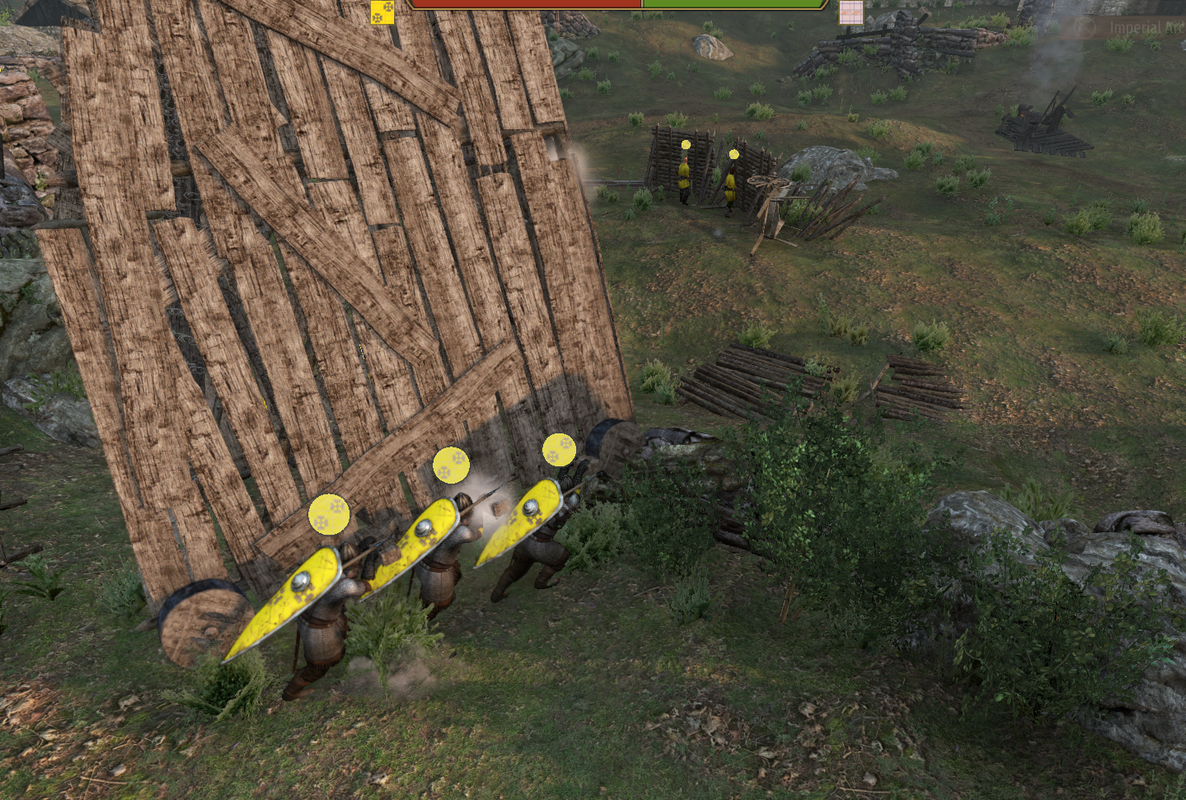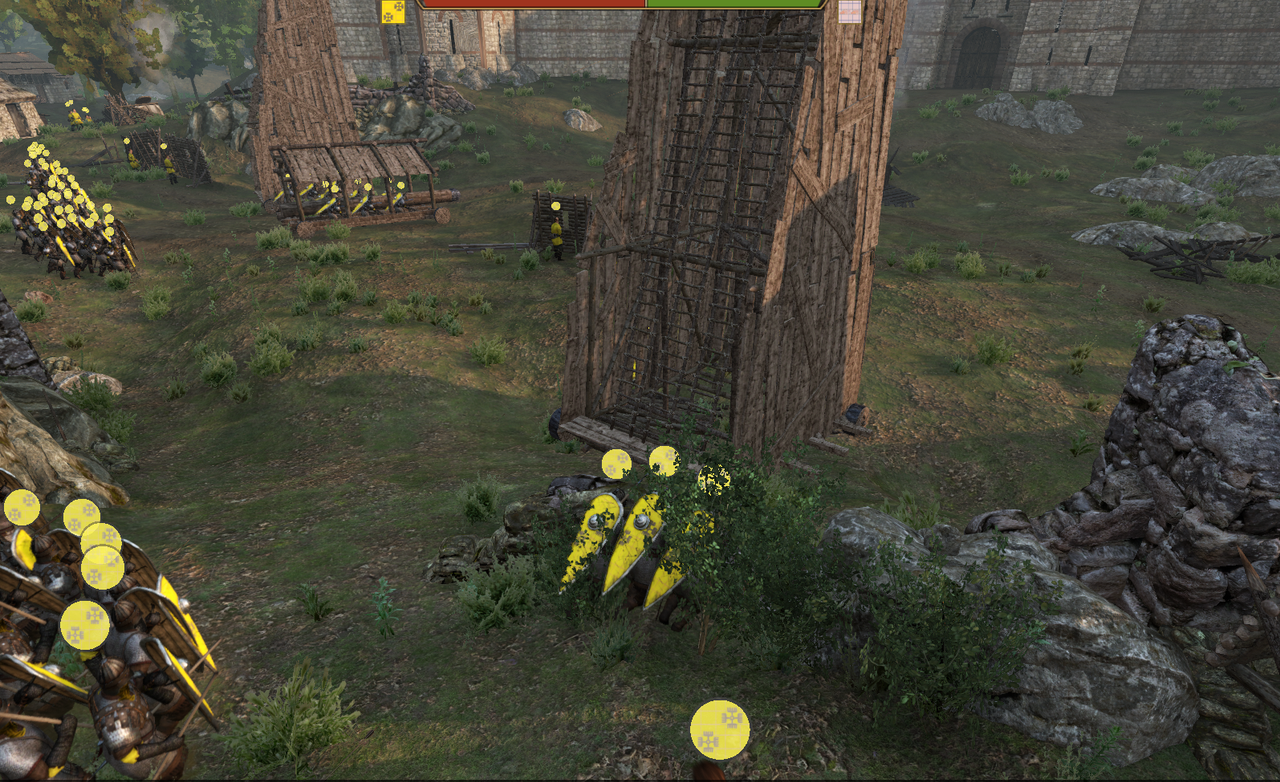 This one was from another battle, just to show that they remain stuck.