Bannerlord's current situation is that the battles work quite well. I really enjoy the fighting. Even sieges are working okay right now.
However, much of the campaign mechanics are a bit threadbare and lackluster. Diplomacy is pretty simple, the economy is kind of broken. The quests are meh.
In its current state, I feel like the campaign is so bare bones that it eventually becomes somewhat repetitive and boring. For me, what makes the battles interesting is their context within the campaign. I also enjoy a bit of role playing to go with the constant battles.
As a fan of Crusader Kings, I've often found myself wishing that the campaign for Bannerlord had more elements from Crusader Kings in it. Particularly the diplomacy in CK3 is so deep and so well implemented, it adds a lot to the feeling of meaning and immersion.
Crusader Blade is a mod that combines Bannerlord and Crusader Kings 3. You play the Crusader Kings 3 campaign, but have the option of fighting the battles in Bannerlord. I've been watching this mod for a while. Initially, it was a bit crude, but at this point, it has morphed into a literal game changer that has elevated the fun factor for both CK3 and Bannerlord to the next level. There are even sub mods available (the Custom Troops Mod and the Early Troop Tree Mod) that allow you to tailor the conversion of CK3 troop types into their Bannerlord equivalents.
The pace of this mod's development has been nuts, particulalry considering that it's pretty much done by one guy.
If you're getting bored or frustrated with Bannerlord's campaign, I highly recommend checking out Crusader Blade. The combination of these two games just may result in the greatest medieval grand strategy game of all time.
Links here: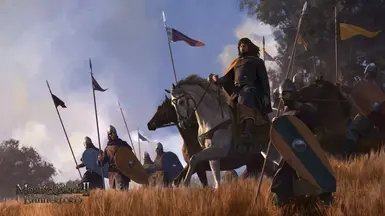 Allows configuration of which Bannerlord troops should correspond to the Crusader Kings 3 troops in CrusaderBlade battles. Supports troops from other mods!

www.nexusmods.com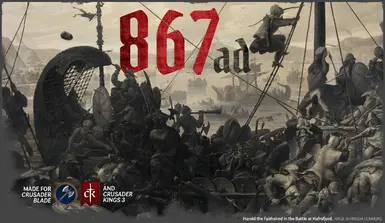 I'm excited to present 867AD.Built to be used alongside the amazing Crusader Blade, a mod which joins together Bannerlord and Crusader Kings 3 to create the ultimate medieval gaming experience

www.nexusmods.com