Recruit

TG's Ancient Armory 1.0
Back in 2010 I started getting into some very simple Warband modding for the single player campaign I was playing. Because the of all the amazing information available in this modding community I started getting more ambitious and began making some items for a Bronze Age inspired mod … apparently that was a little too ambitious as my modding time diminished and the work got shelved, gathering dust until recently.
I finally decided to complete enough items to make an OSP, which I hope will find good use in the many worlds of Warband!
Many thanks to the whole community for providing all the knowledge with extra special big thanks to all tutorial posters and mtarini for Open BRF!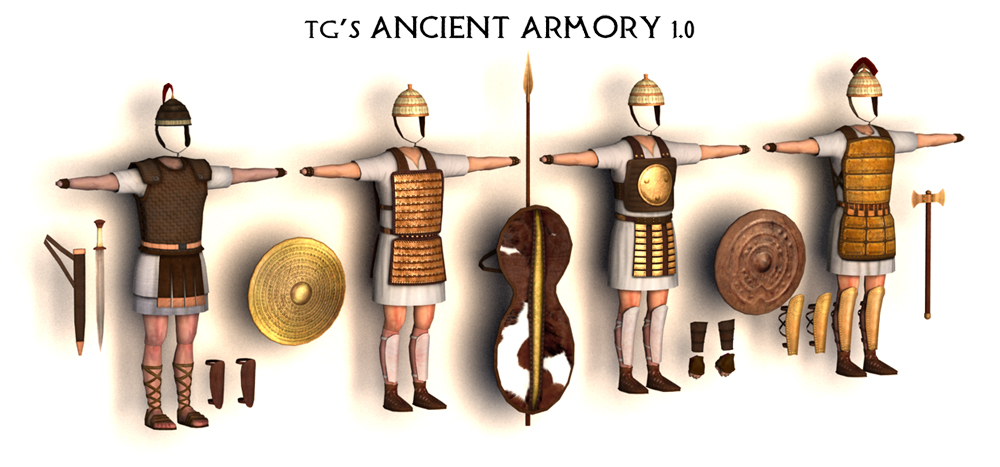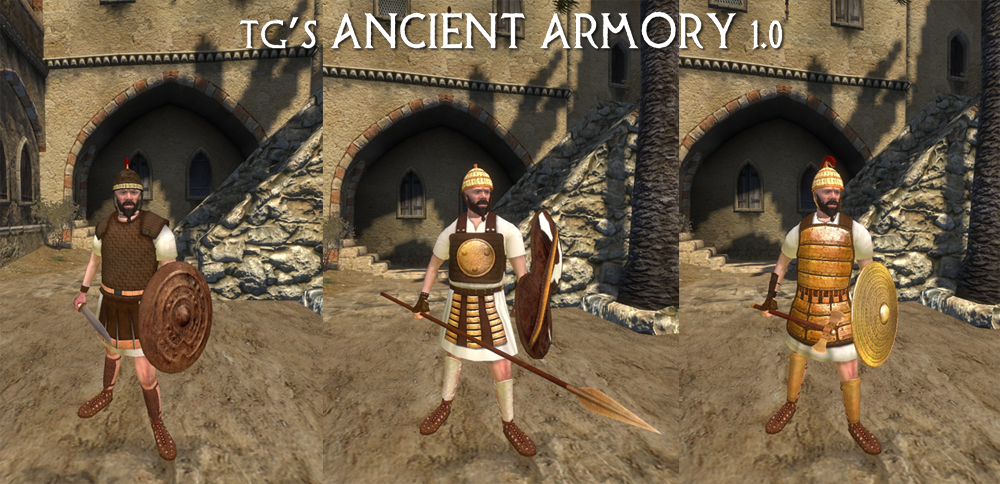 Download:
http://timegolem.tazyik.com/modding/TGAA.zip
*Use as you will, no need to ask permission but please give credit.*
Please bear in mind, this was my first modding endeavor and everything is made from scratch so you'll see some inconsistency in quality. The early items are made less well than later ones, featuring some convoluted UV maps but in-game looks are good. Last but not least, I haven't tested extensively so let me know if you encounter any bugs.