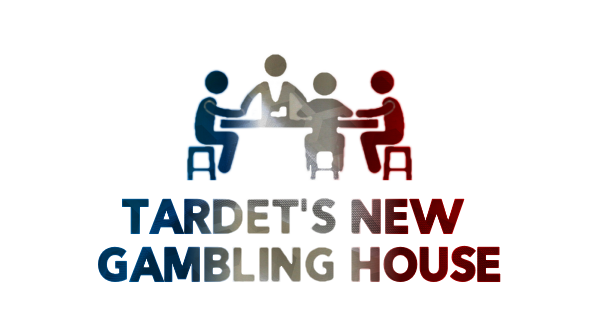 Introduction:
Welcome to what could act (this depends on you!) as the new betting corner of the Warband Native League Season 8. By now, most of you should be familiar with the concept offered in previous editions but for the potential newcomers, a betting corner is usually a place where you can test your competitive knowledge by betting on the tournament's weekly results. With that being said, due to a decrease of interest as of late, this edition will be slightly different than some corners hosted in the past. We will come back to a format which I believe Captain Lust has already used, where every participant are given a sum of coin to start with and have the choice to gamble their virtual money on weekly featured matches from all three divisions. I have tested this format in an important competition on NW about a year or two ago and this was fairly popular so this should hopefully help regain activity when it comes to warband matches betting.

If it wasn't enough, there is also 100 euros worth of steam gifts to be won at the end of the competition, for the top 3 winners. Will you decide to burn all your cash in one evening of crazy bettings or will you prefer going for the long-term - and more tactical - approach in order to get the number one spot in the rankings? Either way, grabs your denars and come join us!
​
Basic Concept:
- Anyone is welcome to participate in this gambling house, whether or not you find yourself playing in the WNL.
- Every participant will be given a starting sum of 40 denars, as a welcome gift from the house.
- This currency doesn't carry any particular value, real or virtual, except it helps to rank each participant. If you have 220 denars, and someone else has 230, this person shall appear above you in the rankings.
- The gambling house is a weekly feature. You can bet on one, two, three or all of the featured matches.
- The minimum amount to bet on a match is 1 denar. There is no maximum.
- A public excel tabler will be used to display the current results of each weekly bettings, current rankings and participants.
- You cannot give your denars to a friend.
- The bettings for a match close 5 minutes prior to its starting time.
- If you wish to change one of your bets, always re-post a message including which one you would like to modify. If you post a bet and edit your message later on without saying anything, your bet may be deemed as null and void. If this happens frequently, this could be considered as fraud and you may even find yourself removed from the gambling house.
Odds Mechanism:
Because not all matches have the same stakes due to the strength of each participant, each of them will have their own odds. These odds effectively represent the multiplicator impacting every single bet.
Apis Europae 1.40 / 3 / 1.70 Renegades
In this example, this match opposes two teams of arguably similar strengths. Because they are in theory of the same level, the odds are gonna be rather similar. With that being said, in that example, Apis Europae is considered to be having a small edge compared to Renegades and this edge shall be represented in the odds.

The '1.40', on the left, represents the multiplicator applied on the bets which give Apis Europae victorious. Effectively, it means that if you did bet 10 denars on Apis Europae, you will receive 14 in case of a victory on their side. The '1.70', on the right, represents the multiplicator applied on the bets which give Renegades victorious. Effectively, it means that if you did bet 10 denars on Renegades, you will receive 17 in case of a victory on their side.

PS: The data in the middle, '3' in the example, represents the odd for the draw. Due to the nature of native matches, even for arguably close encounters, it still very hazardous to bet on a draw as they are a rare occurrence. For that reason, the multiplicator is stronger for a draw, than it is for a victory on either side.
Apis Europae 1.10 / 6 / 7 Heroes of Agincourt
In this example, this match opposes two teams of very different strengths. To reflect this skill-gap, the odds are very different. You gain pretty much nothing if you bet on Apis Europae because their chances of taking the victory against Agincourt are very high. Still, ff you decided to take a risk and bet on Agincourt, your reward will reflect the risk taken and in that case, your bet will be multiplicated by 7 in case of an upset.
Prizes:



1st Place ->
60 €
2nd Place ->
30 €
3rd Place ->
10€
Prizes can be redeemed as steam gifts or via paypal, depending on your preferences.
Last edited: