---
Greetings, It's Gozzillas here, S&M Voice acting Team Leader and with message I officially invite all of the people who were interested in joining the Voice Acting team to join the auditions that will take place on Saturday 6 and Sunday 7 at 17:00 GMT on our discord server. If you have any problem please contact Mister Lucon (Lucon#4070) and me (GremHorn[Gozzillas]#3689) by sending us a private message.
For all the others that have never heard about the application and still want to apply here is the link for the application:
Hello there. This is the S&M staff requesting for help from all the people out there in the worldwide comunity of Mount & Blade. We are actually looking for Voice actors who can speak: English, french, russian, german, italian, spanish and turkish, both men and women. Another requirement is...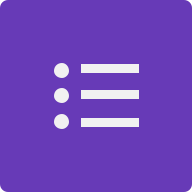 forms.gle
Have a good day and good luck!