Waldzios said:

I'm not sure 

, we can add oval shields, but IMHO the illustrations probably show round shields seen from angles, there probably were some oval shields in use ,  but AFAIK the most Italian museum pieces are standard shape rondache.

Italian harness and rondache from 16th century:
It was not the 1st time ,already noticed those oval shield ,in late french enluminures some of them have weird "3d" monster faces.
Well few sources I can find instantly :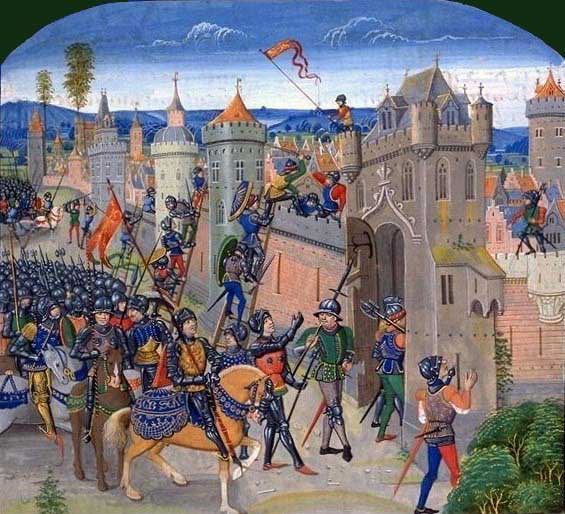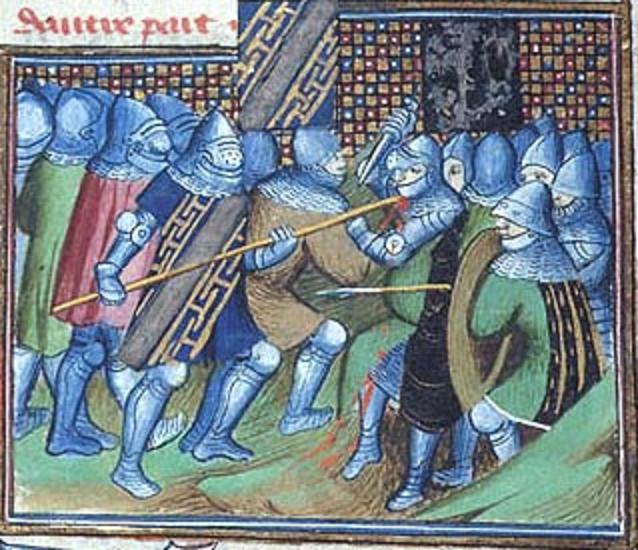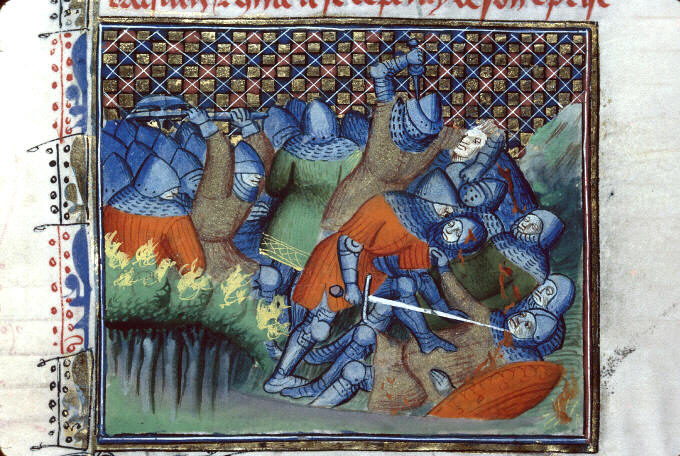 Yeah outremer pic is outdated ,shown it just for the shield shape
Zimke if you're interested about sources on "3d" monster face shields I could print stuff
.