Regular

So there is a mod out there that actually puts a temp fix on the siege battles; here it is for everyone: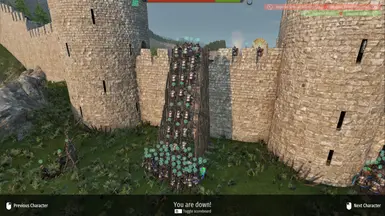 This mod fixes the issues there is with AI trying to find their way up the siege towers

www.nexusmods.com
So back to the main topic at hand. Why is the siege tower not taller than the wall itself? I ask because everytime the ramp drops, the defenders just rush in and kill the attackers on the ladders. What they need to do is increase the height of the towers and let the ramp drop on top of the rampart so:
1. The defenders cant rush the attackers and pre-emptively kill them and,
2. The attackers are able to use the tower effectively.
If we want to get really historical, a modder could eventually use Siege Towers as they were historically used and put mass numbers of archers on it and even a catapult or two as was the case when Alexander besieged the city of Tyre.