clan name:
RUNAWAY SCORPIONS
clan tag:
_RS
Clan banners: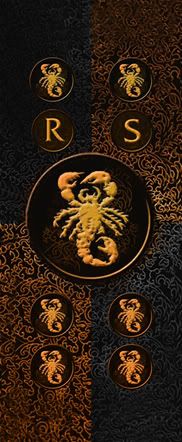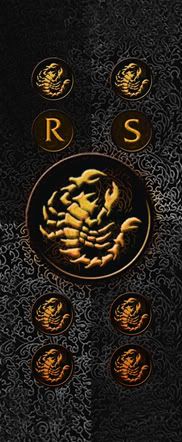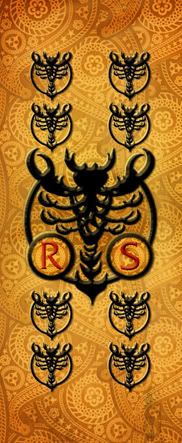 Our clan is founded on January, 20, 2010
Our clan has mainly Russian-speaking players, but players from other countries are welcome too.
Our clan is rather balanced, we have cavalry, shooters, infantry.
We need skilled players without technical problems, who can play regularly.
We are looking for players who love to play with team, but have an ability to listen orders properly.
Now we have amount of active and skilled players, so we would be happy to see more of such players in our clan.
If you want to join our clan, please go to our discord and write about yourself in recruitment channel.
Basic play time:
15-00/23-00 GMT (and over)
Favorite mode:
Skirmish
Discord:
https://discord.gg/ZkztHXN
Steam group:
https://steamcommunity.com/groups/rscorp
Members
(in-game nick):
Consule (clan-leader):
Argentum_RS
NeuD_RS
Armiger (Main clan-war members):
Nordwolf_RS
OurGloriousLeader_RS
Varadin_RS
ONeil_RS
Arni_RS
Levy (Active members and new members):
Hireling_RS
Reaper_Dares_RS
Prior (Old guard):
Yans_RS
Dro_levy_RS
Vencel_levy_RS
Gruz_cfdl_RS
Terc0n_esq_RS
BlackCorsair_prior_RS
MIKA_prior_RS
Feanor_levy_RS
Ramon_bnrt_RS
Kisa_prior_RS
Arn_prior_RS
Rurik_prior_RS
JonathanD_prior_RS
Dim_prior_RS
Nock_mtre_RS
Acheron_mtre_RS
Niko_bchl_RS
DuhTiger_cfdl_RS
Smirn0013_cfdl_RS
HONORARY MEMBERS:
NeuD_dux_RS (The first clan leader RS, founder, inspirer, coach team RUM)
just4fun_bclr_RS (1st line-up)
Aurel_esqr_RS (teammate RUM 2010)
nunell_armg_RS (teammate RUM 2010)
Haru_armg_RS
olaff_armg_RS
Kromus_armg_RS (teammate RUM 2010)
HarroK_armg_RS
Gruuz_armg_RS (teammate RUM 2010)
Archival_levy_RS (1st line-up)
TomOrrow_armg_RS
traverz_levy_RS (1st line-up)
hlebushek_levy_RS (1st line-up)
gea1_levy_RS
hardrus_levy_RS
Contact:
Steam:
https://steamcommunity.com/id/MrArgentum/
Or pm on the forum mrArgentum
If you want to arrange a joint training session or call to clan-war – you can write to steam or leave a message in this thread
Clan Matches (Warband):
01/02/2010 - BoA 18:2 Victory
09/02/2010 - irc:// 10:10 Draw
10/02/2010 - DR 9:1 Victory
21/02/2010 - ZHG 7:6 Victory
24/02/2010 - IPL 22:2 Victory
28/02/2010 - 22nd 0:20 Defeat
29/02/2010 - Boh 17:3 Victory
07/03/2010 - Einherjar 13:7 Victory
21/03/2010 - IG 10:10 Draw
24/03/2010 - OLL+ZHG 13:6 Victory
11/04/2010 - 22nd+RS vs Einherjar\Shieldings+SZ 15:5 Victory
28/04/2010 - Einherjar\Shieldings 18:2 Victory
11/05/2010 - Boh 12:7 Victory
30/05/2010 - 22nd 0:18/2 Defeat
06/06/2010 - DRZ 14:5/1 Victory
12/06/2010 - СOR 6:13/1 draw Defeat
23/06/2010 - COR 19:0/1 draw Victory
21/07/2010 - COR 11:9 Victory
22/08/2010 - BOH 14:5 Victory
04/09/2010 - SZ 20:0 Victory
23/09/2010 - aD 15:4/1 Victory
25/09/2010 - SRT 17:2/1 Victory
28/09/2010 - Einherjar/Shieldings 12:7/1 Victory
29/09/2010 - ru Merc Guild 20:0 Victory
11/10/2010 - 22nd 10:5/5 Victory
24/10/2010 - REF 13:7 Victory
09/11/2010 - IG 2:18 Defeat
25/11/2010 - 1stENPL - samurai 14:6 Victory
29/11/2010 - 1stENPL - aD 18:2 Victory
06/12/2010 - 1stENPL - IG 4:16 Defeat
23/12/2010 - 1stENPL - DRZ 8:12 Defeat
28/03/2011 - RS+aD vs WV+ally 10:10 Draw (30v30)
Clan Matches (Bannerlord):
Runaway Scorpions [RS]

6 vs 1

[DM] Destiny Masters

Runaway Scorpions [RS]

9 vs 0

22nd Battalion

Runaway Scorpions [RS]

12 vs 0

[Hawk] Hawkband
Last edited: