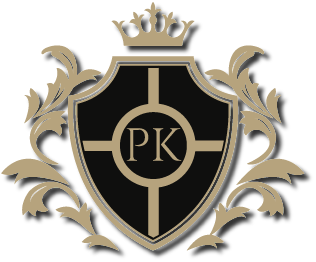 Persistent Kingdoms
Hello, we're a small team that played PW together for years. Around two and a half years ago we (or our predecessors) founded a server on PW. The server has been up since that point, having its ups and downs (For those that are interested, PW is still very much alive - 200/200 slots filled every day at peak times). Recently, a poll was made on whether we should make a custom PW mod. The
community
responded positively so we decided to start working on the
Persistent Kingdoms
mod.
Persistent Kingdoms Features
Persistent Kingdoms is a mod based on Persistent World. It was never our intention to completely change the original version, but simply improve it and give the mod a fresh spark to reignite the interest of the multiplayer M&B Warband community. Most if not all of the PK features were developed based on communities requests and wishes.
Persistent Kingdoms Development
We believe it's imperative to point out that this is a mod designed by the community. Since the start of the development we have been taking suggestions and implementing them into the mod and we will continue to do so.
Discussion about the development of the mod can be found on
Kingdoms forums
. Things like suggestions and polls on new features can be found by following that link.
We pay attention to every suggestion and encourage you to post your own on this thread or on our forums.
Persistent Kingdoms Dev Blogs & Changelogs
Dev Blog 25/02/18
Dev Blog 05/03/18
Dev Blog 11/03/18
Dev Blog 18/03/18
Dev Blog 25/03/18
Dev Blog 01/04/18
Dev Blog 17/04/18
Dev Blog 30/04/18
Persistent Kingdoms Release Date
Persistent Kingdoms Release
Persistent Kingdoms Trailer & Fan-Made Videos No.1
Persistent Kingdoms 1.1 Released & Discord Opened & Fan-Made Videos No.2
Persistent Kingdoms Fan-Made Videos No.3
Dev Blog 19/07/18
Persistent Kingdoms 1.2 Release & Changelog
Persistent Kingdoms Official Videos
Flag Capture
Fast Inventory Transfer
Easy Show Pouch
Music System
Open&Close Helmet
Walking Mode
Sitting Mode
Persistent Kingdoms Official Trailer - 1.0 Now Available For Download!
Death Cam
Phoenix Dev Team
Persistent Kingdoms Helping Hands
Persistent Kingdoms Credits
Persistent Kingdoms Source Code & Tips & License
Source Code:
GitHub
Persistent Kingdoms Scene Pack
Server Configuration
License
Website
[size=14pt]Persistent-kingdoms.com
Kingdoms Forum
[size=14pt]www.mb-kingdoms.com
Persistent Kingdoms Download
ModDB Download
Steam Download
NexusMods Download
Name: Persistent Kingdoms
Version: 1.2
Game version: 1.158+
Category: MP mode
Short Info: The next Persistent mod that contains various improvements which range from new items, scene props, gameplay improvements, roleplay elements,...
Mode: MP
Languages: EN

Follow the steam group to receive the latest updates!
Join us on Discord to post suggestions, get help, report bugs or just to hang around with other PK players!

​

[size=14pt]
Phoenix Dev Team
​