Yes, it's just one texture. 
Native weapons2.dds which is used by most Native swords, their scabbards and several axes (plus items from several OSPs).
Plus specular and normalmap (don't forget that you need to add normalmap to the respective materials in your .brf file, because currently the materials don't use it; I also recommend giving the materials more reasonable RGB and coeff values - like 15/15/15, 15).
The texture was remade from scratch in 2k resolution.
Alas, I am no artist, so I used "raw" textures provided by
[email protected]
+ textures by Lucas (Lucas_the_Benevolent) and bogmir, fragments of textures from CWE OSP and GoT OSP. So all the credits for textures go to these artists, my part was only 6 hours of selecting, replacing, recoloring, copying, pasting, cutting, patching etc.
Here is the screenshot of the result: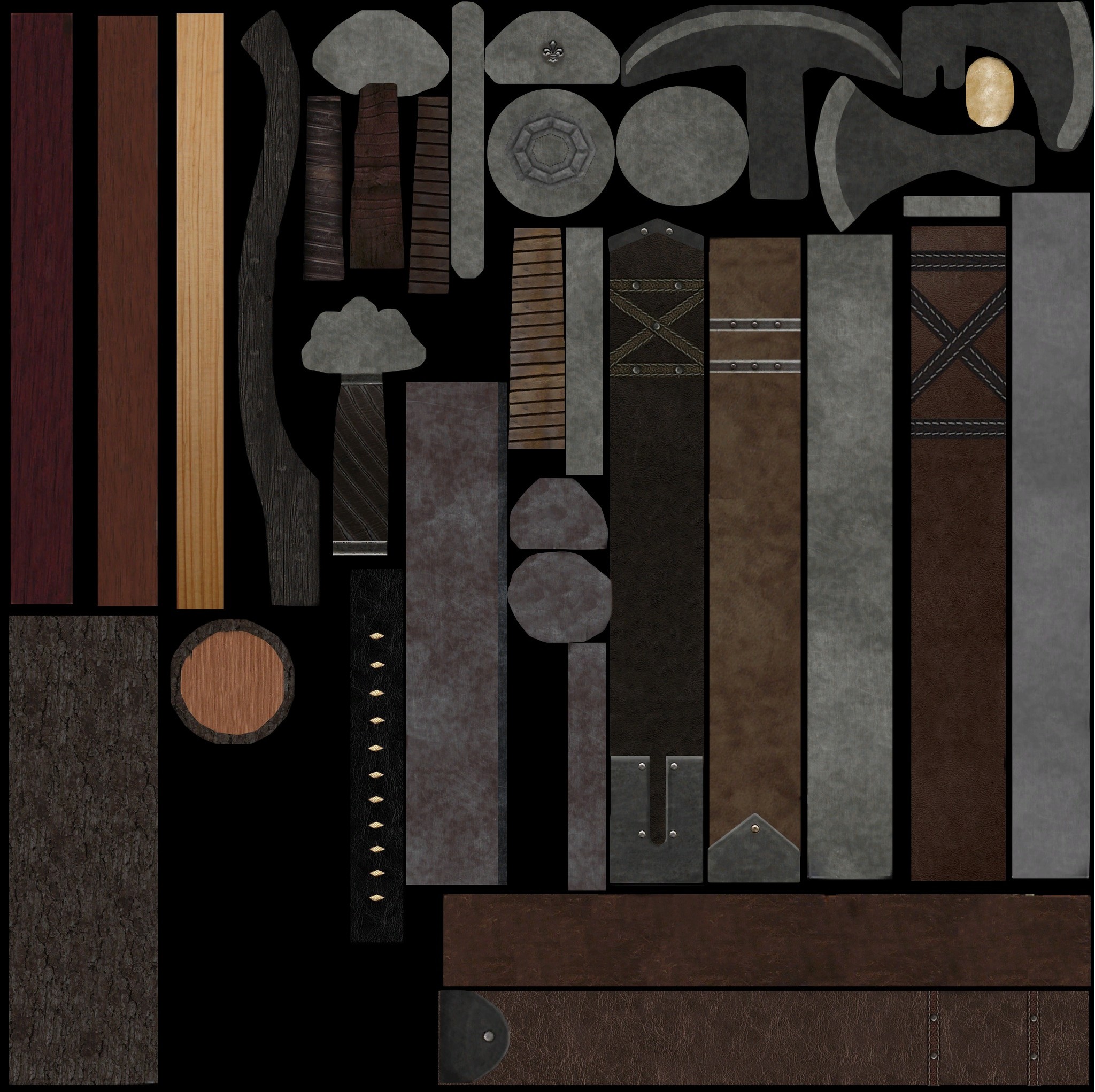 Since the forum will shrink it,
here
it as as a link.
Screenshots of some items: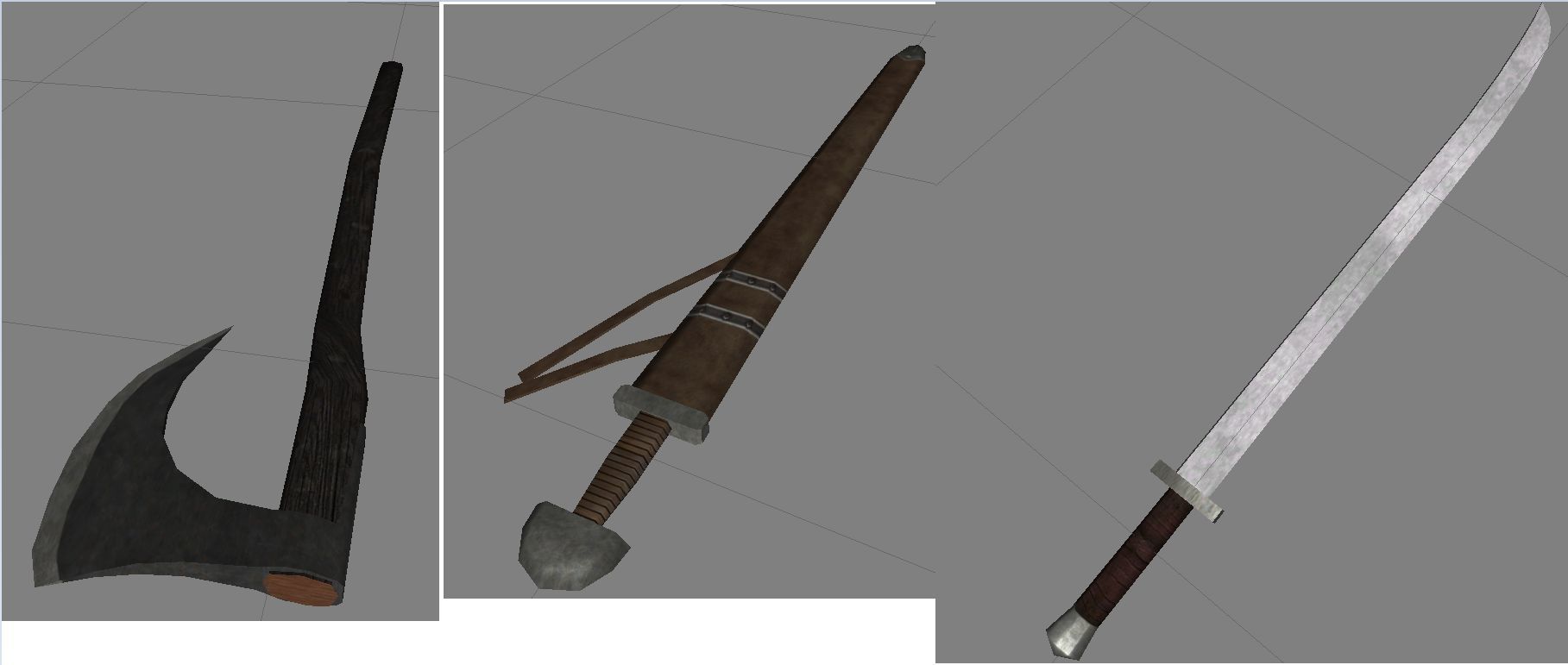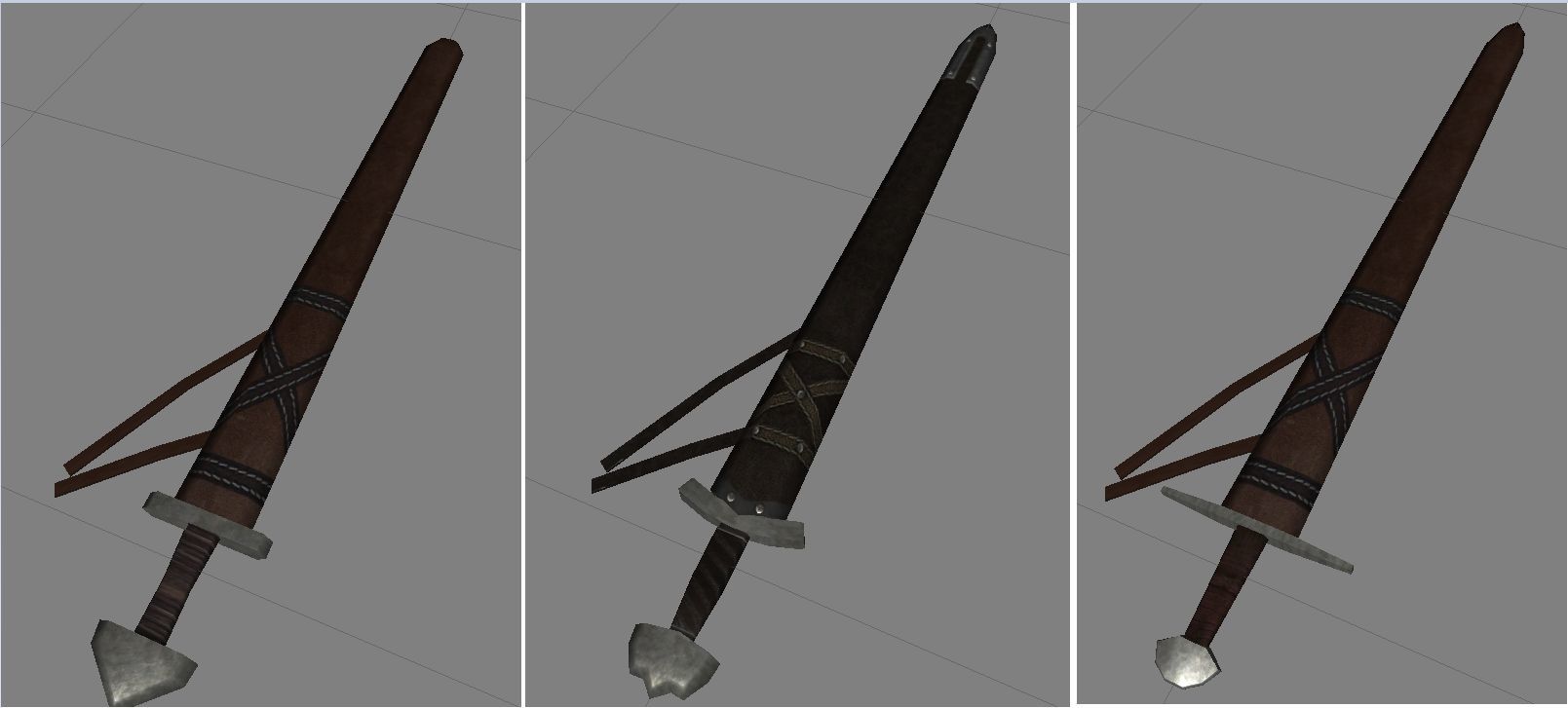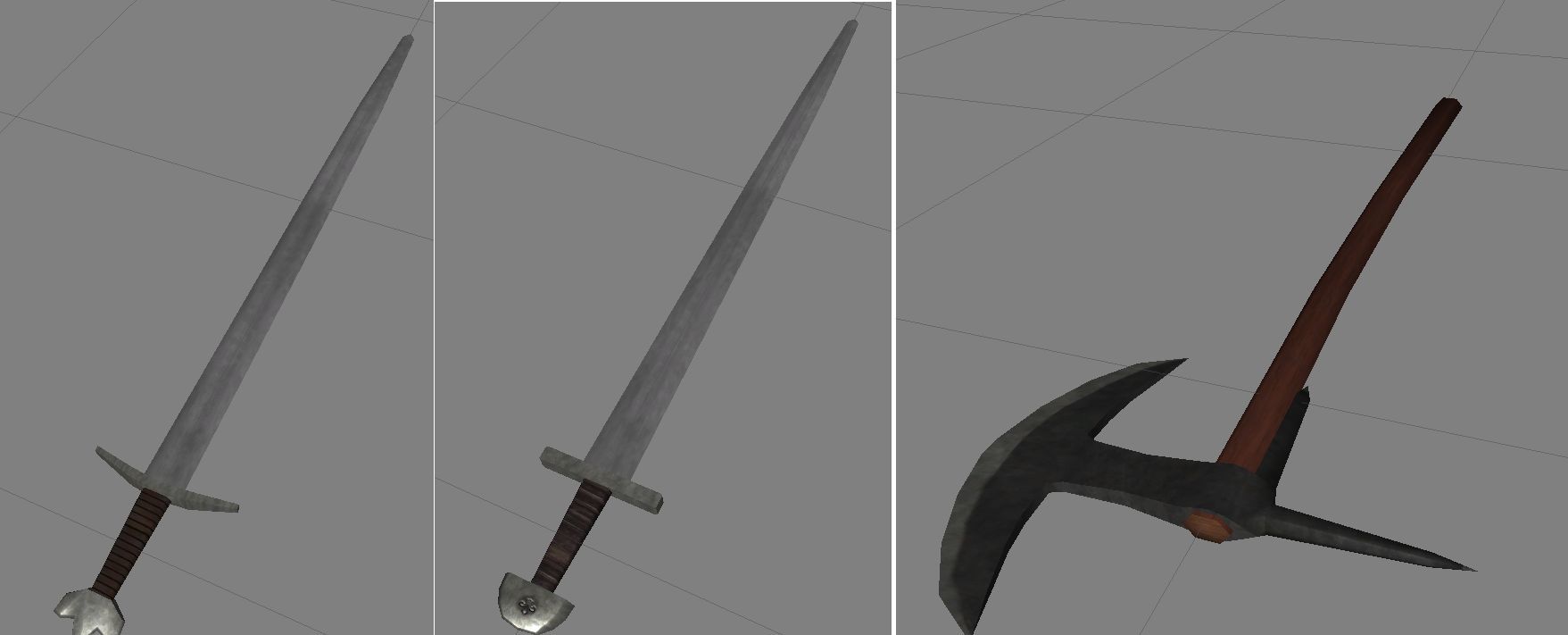 Download link
:
https://www.dropbox.com/s/xhpfrk2b1a3hjvi/weapons2_HD.zip?dl=0
In this archive you will find:
(1) textures;
(2) .xcf source file for GIMP with dozens of saved selections;
(3) weapons_2_meshes_compilation.brf - just a small temporary .brf file where I put all (or at least most) Native items that use weapons2.dds to be able to easily track all changes I made while working on the textures. You can also use it to quickly&easily preview all the new looks of items. You don't need this for the actual game.
ALSO
:
Edgar Allan Poe's Weapons3.dds in 2K
PART II (31.01.201
​
I wasn't quite satisfied with version 1, so here is version 2.
https://www.dropbox.com/s/nx2jhdjtv34vjfa/weapons_nat_retex.zip?dl=0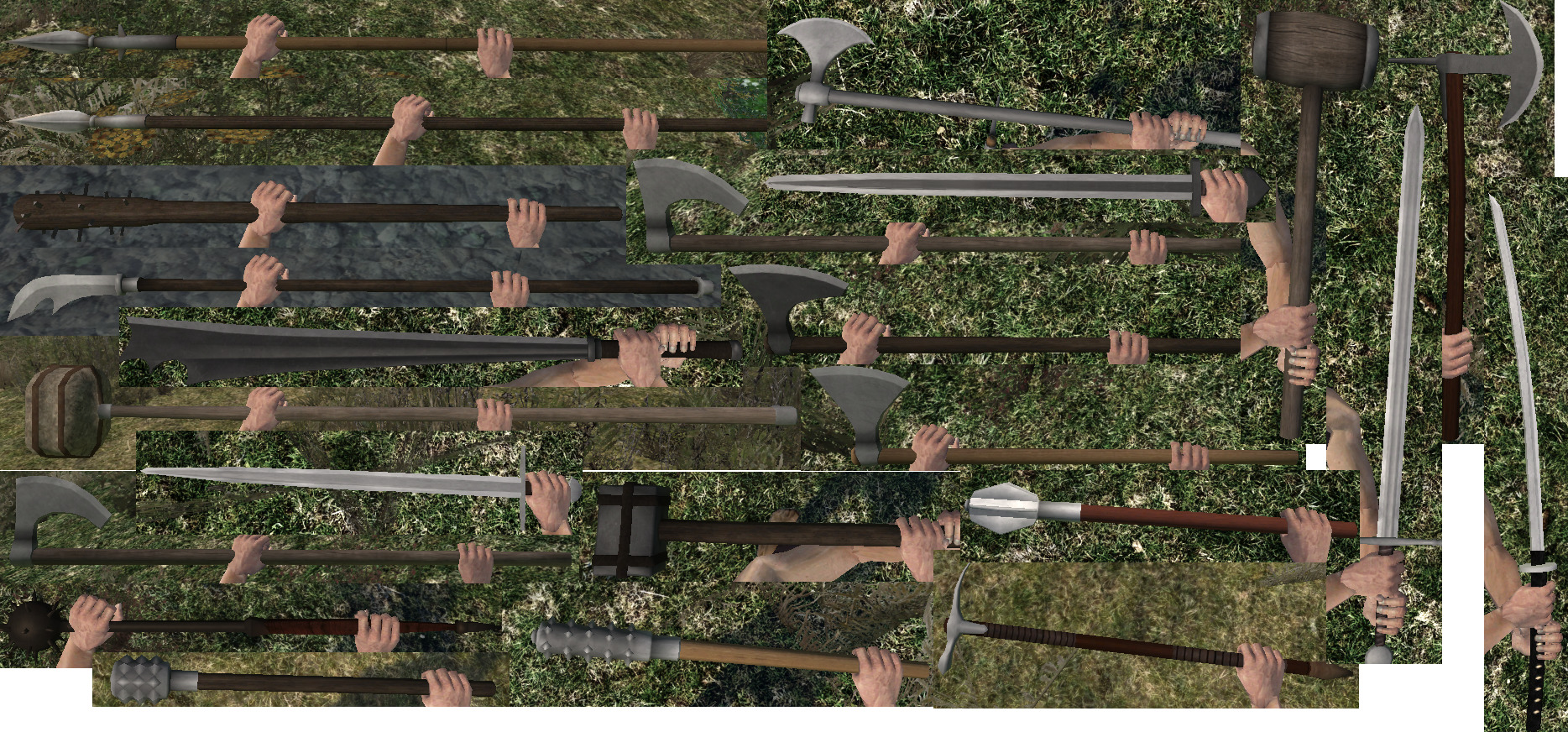 This time the texture has a different pattern so it's not compatible with weapons2.dds, but I changed UVmaps of most Native weapons to work with it.
The main reason for the version 2 is blades of weapons. As you can see, the new texture has multiple steel fragments from light to dark, and blades of most sharp weapons now use 2 fragments - lighter for for the sharp edge(s), darker for the rest of the metallic part.
In the archive you will find 3 texture files (diffuse, normalmap, specular) and a .brf file.
The .brf file contains items from the following Native brf: weapon_meshes_c (full), weapon_meshes_d (full), weapon_meshes_e (full), weapons_e (full), weapons_f (except for arabian_spear_a_3m, although there is a copy of it mapped to the new texture), spear (full), deneme (samurai weapons and scabbards, I also made lods2 for them), weapon_meshes1 (a few items).
So overall it's most of weapons2 and weapons3 items.