Nations Cup 2016 Grand Final: BeNe vs Turkey
​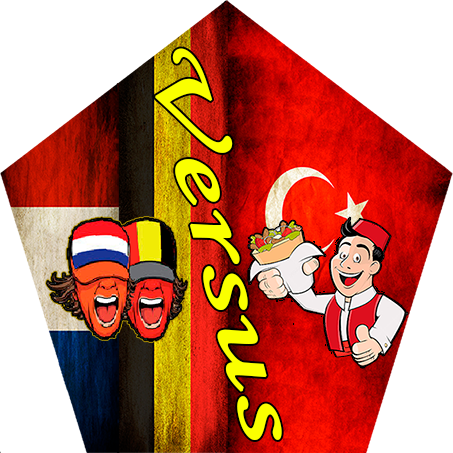 ​
The grand finale of this Nations Cup, tournament with more upsets than ever before, and countless amount of gold disappearing as a result.
Teams:

BeNe, an alliance we saw first back in 2010, but a team that have really showed their dominance in the last couple of years, in fact this is the second time in a row we see them in the Grand Final, and judging by the performance this tournament nobody can say they don't deserve this. After finishing first in their group, punishing Germany in the quarter finals, clawing their way to the victory against UK in the semis, and now only one team blocks the way of that golden trophy.
What we expect to see from the Belgium & Netherland alliance is top level play, including textbook examples of crossfires and teamplay especially from their archers and cavalry, with their infantry performing more of a support role.

~*~​

Turkey on the other hand, a less dominating presence than BeNe, and most of us did not expect Finland to beat them convincingly 12-3 in the group stage, but they took that loss to heart and after knocking out the favourite Poland, winner of 2015, they continued their way to the finals, knocking out France in the semis. The amount of medals Turkey have stacked up over the years is unrivalled, but they still lack that shiny gold, and for the first time since 2013 they have the chance to finally take it.

Turkey is expected to show their power whenever the flag spawns. They tend to be patient, try for an early game pick especially on a cavalry player, but if that doesn't go their way, they move onto the flag, and crush anyone in their way. They need to be careful and not let BeNe set up crossfires. Turkey tends to be their own worst enemy, they sometimes suffer from overconfidence which could really punish them in this fight, considering how incredible BeNe is at coming back from a deficit.

~***~​
Maps and factions:

Naval Outpost - Turkey's pick
A map technically classified as a closed map, but plenty of opportunities for cavalry and archers to make their mark. Based on the roster of Turkey, they might be lacking infantry, a rare phenomenon in the Nations Cup, but they have players very capable of multi-classing, so I expect a strong performance from Turkey on Naval Outpost, especially on the Nord side if they can shut down those BeNe archers.

~*~​

River Village - BeNe's Pick
The name of the game is cavalry. Vaegirs vs Rhodoks give a pretty significant benefit to Vaegirs, giving them superior cavalry and the fast fire rate of the bow, this map is almost made for the BeNe tactics. However you shouldn't  underestimate the Turkish roster, which even though is small in size, have some of the best players in the scene on their side.

~***~​
Either way, we`ll see a brand new winner for this Nations Cup. Will it be the BeNe alliance, or will it be the might of Turkey? We`ll find out this Sunday!
~~***~~​
Credits to: Greed for teh text, Aeronwen for the formatting and editing, Scar for flag images and Kohath for awesome graphic
We have 2 superb streams covering the finals, watch either (or both! Gotta catch 'em all) details
here