Napoleon : Conquest Europe
19th Century Napoleonic Wars Single player mod for Mount&Blade : Warband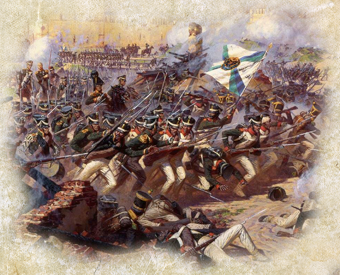 Download:
In 1805, Napoleon's power is rising, the UK, Austria and Prussia create the anti-French alliance to against France, Russia finally joined the alliance. Now, officially formed two military blocs in Europe, a international war is unavoidable, you, as a newly graduated students from the college, Will you help the anti-French alliance to maintain the balance of power in Europe or become a solider to fight for the Europe Union dream and Emperor of the France, or defeat all the countries in Europe and build your own dynasty?Or become a banker make much more money to control the countries in Europe like Rothschild?Or become a great politician to do political struggle and defeat your enemy to get big profit?
These all depend on your choice!
Factions:
Great Britain
French Empire
Russia
Austrian Empire
Kingdom of Prussia
Ottoman Empire
Kingdom of Spain
Kingdom of Portugal
Kingdom of Sweden
Kingdom of Italy
Confederation of Rhine
Kingdom of Netherlands
Swiss confederation
Mamluke Empire
Features:
Multi Game Type:
-Story Mode
-Sandbox Mode
-Historical Mode
Parliamentary System
Multi Currency System
Town Recruit
Prom
Diplomacy
and more!
Screenshots
Author:
Code - DoDoCat
Scene - DoDoCat
2D Art - DoDoCat
Audio - DoDoCat
Testing - VikingPro
Moddb:
Forum:
Credits:
[osp]French Revolutionary Soldier —— fede.caprari
[osp]Few Church/Monastery and Bridge pieces —— Jaakko
A map from Wind of the War OSP
Some codes, models from Napoleonic Wars DLC[Will add the Napoleonic wars CD-key check in the final release]
Some codes from The Last Days(TLD) OSP
Signature:


Code:
[url=https://www.moddb.com/mods/napoleon-conquest-europe][img]https://media.moddb.com/images/mods/1/28/27023/nce-signature.png[/img][/url]

​
Last edited: