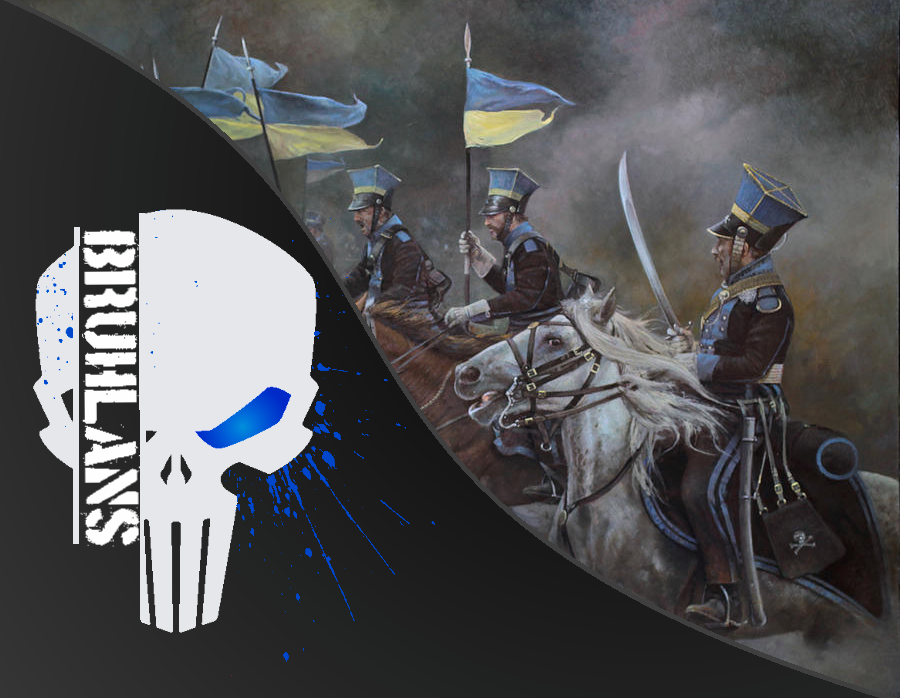 The Brunswick Uhlans - "Bruhlans"
​
Hello everybody! We're back! The Bruhlans trace their history within the Mount and Blade series back to the days of Mount and Musket, a modification for Mount and Blade Warband that the developers eventually turned into the widely popular DLC, Napoleonic Wars.
Within the role of playing as Light Cavalry, we learnt to play as a dedicated support unit, supporting the other Line Regiments, Skirmishers and Artillery formations as they traversed the map during Line Battles. Our role was simple, be the
Eyes of the Army,
and to counter any cavalry and skirmisher threats. After a year or so of doing this, we were fondly dubbed by
@5arge
as the "Bruhlans", an abbreviation to our name - The Brunswick Uhlans.
As time went on, and our membership base grew tired of NW, we started to branch out to other games, such as Arma, Squad and acted as more of a community, than a dedicated clan focused on one game.
With the release of Bannerlord, we are coming back, with our primary focus restored. We still are hoping for a Musket based mod, as that is the period of time that we generally prefer, but we are still riding among the medieval settings that we have currently.
There are a few criteria for becoming a Bruhlan;
​
Be a mature individual, we each wear the tag with pride, we expect you too as well.
Assist others where possible, if they're new players, new members of the clan or otherwise.
Ride competitive, we have a reputation to uphold, and whilst rusty, we plan to be respected for our ability, especially during events.
We have no set age requirement, however, many of us are in our mid 20's or older.
Join the Discord ; https://discord.gg/2SvFtZU
Check the ''Apply'' channel and fill it out.
Introduce yourself in the General Channel.
​
Last edited: