Squire

Mundus Magnus
Hola a todos!
Hi everybody!
I want shared my new map.
This map is an inspiration of the great Mod map for Rome Total War: Mundus Magnus
http://img240.echo.cx/img240/7788/mapsmall9bk.gif http://img204.echo.cx/img204/8779/map7nd.th.gif Mundus Magnus, v.2.0 Features: 1. New map expanded to north, south and east, with numerous changes within old area.
Comparison:
Mundus Magnus
From Britain to India (old map)
Calradia:
I posted in this section, because I want made this an add-on. I want the no modders people can use this like a "Add-on"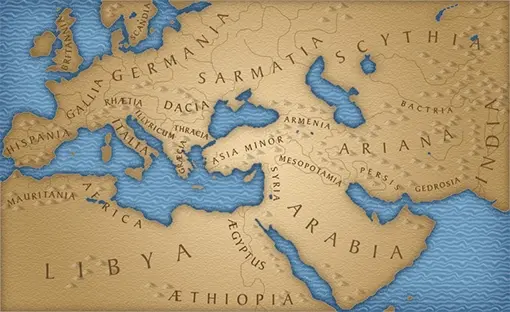 DOWNLOAD LINK:
Only the map and module.ini
Soon the files for made this a add-on
This is OSP map, if you want use this, please use!
Tell me in this thread (Not send me MP's! ), post the link to your mod and the banner.
I want made an 2.0 version, but first I want comments about the actual work.
P/D: Sorry for the bad English.
P/D2: The white zone in "Mundus Magnus" is an error in the MapEditor.
P/D3: I use DX7 (my PC use carbon for run
) please post images with DX9!
Last edited by a moderator: