you can see more details and download this primary mod trial at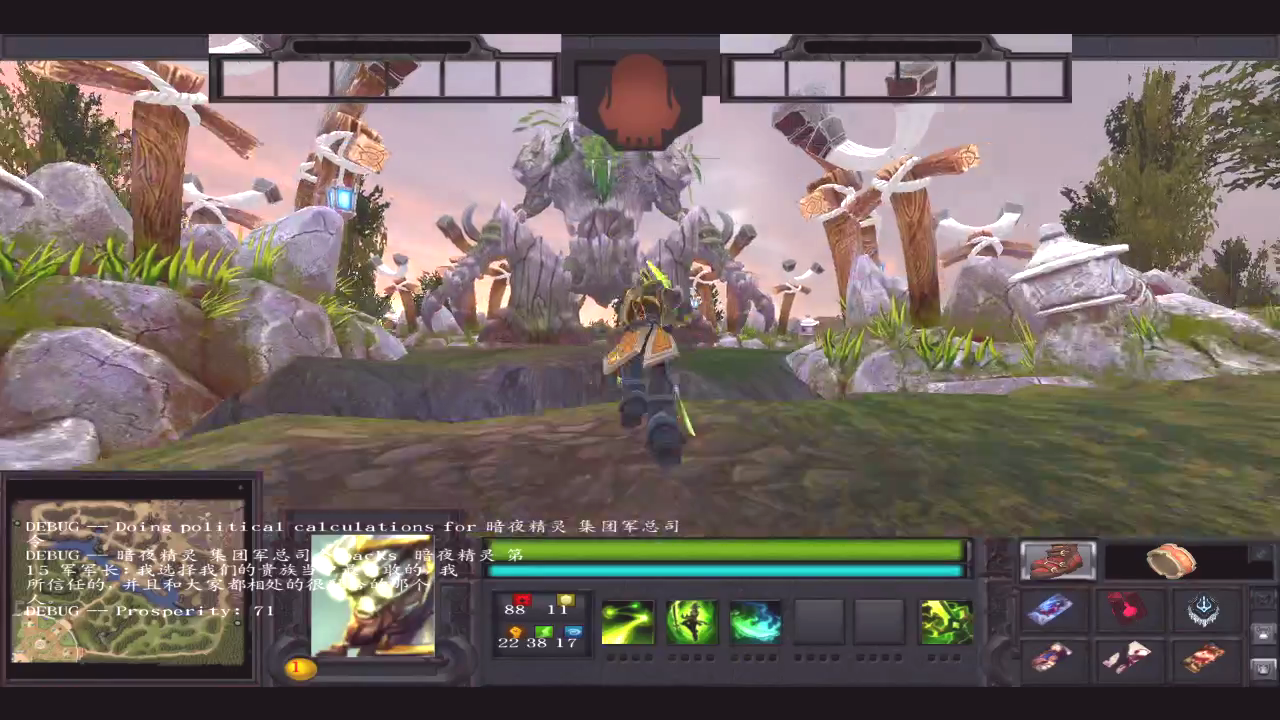 This is a rts & moba mod . not only see the characters and buildings of classic games like Red Alert, DOTA league of Heroes, Warcraft Counter-Strike Half-Life, but also see its gameplay. I want to connect them all together in a reasonable way, and make...
www.moddb.com
or

https://steamcommunity.com/sharedfiles/filedetails/?id=2231587926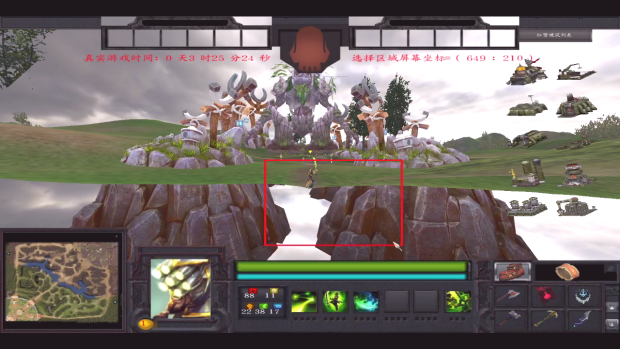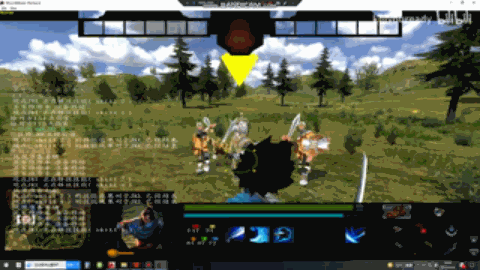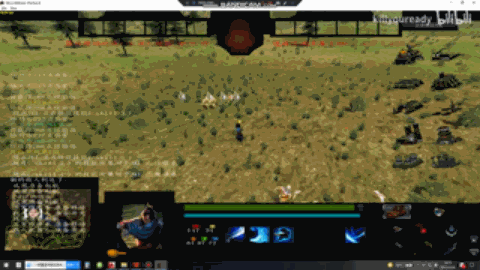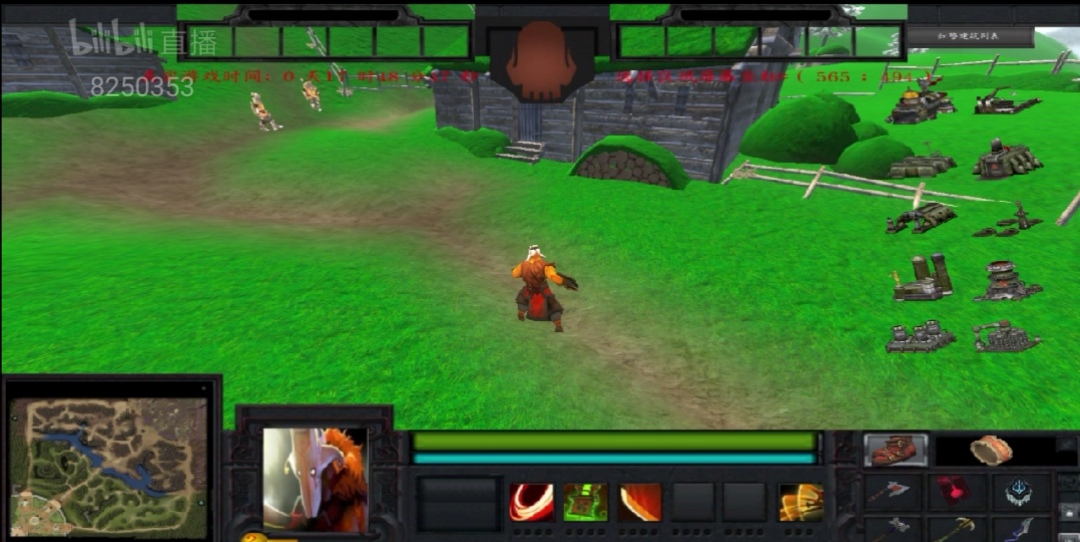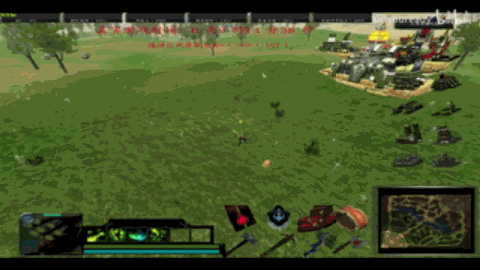 Since mod renamed as warcraft 3VS Red Alert 3 mod after V0.920, most of the things envisaged before the name change were implemented, but please refer to the details below.You can not only see the characters and buildings of classic games like Red Alert, DOTA league of Heroes, Warcraft Counter-Strike Half-Life, but also see its gameplay. I want to connect them all together in a reasonable way, and make a real game that scares me so much that I don't know what game I'm playing.
------------------------------------------------------------------------------------------
Due to frequent updates, the control mode is constantly changed and optimized, but I am lazy to sort out and summarize the latest overall content, so I record it below here
I. Control mode Current:
1. It is recommended to change the system key bound to q to avoid conflict with skills.
2. Press the T button to switch to the third person mode (there are two toggle modes: warband default and full body view, in which warband default state will have the aim, butchers and LOL robots with hook skills will only have the default third person camera state)
3. N switch between third person and MOBA-RTS camera mode, M can switch between two different RTS modes in RTS mode (RTS camera control with player-centered adjustable Angle, and RTS camera control with non-center panning screen fixed Angle). It is suggested to press N in battle group camera mode and then press M in the second RTS mode to micro the troops.Because the first kind of ground points that might be clicked from some extreme angles will not work when the player is the center of the screen rotatable (but you can press N to go back to normal and press n again to reset normal).
Skills 4. The third person mode button for q, s, e, r, skills RTS mode button for q, w, e, r, cancel the first-person mode, in RTS mode can use the left mouse button click skill icon icon, reach the role of release of skills and equipment, and you can click on the icon placed buildings, then right-click the placed buildings on the ground,Left click to cancel the placement of buildings that are being dragged. In Red Alert scenario mode, place the mouse over barracks and vehicle factory and press Enter to bring up the troop building interface. Then press Enter or move the mouse to remove the troop building interface from the screen and close the troop building interface.Click the left and right mouse button to select different units.
5. Heroes are divided into melee and ranged heroes. The conditions for attacking are:Third person mode melee hero's attack button is the left mouse button, but there must be enemies in the battlefield, remote hero's attack button is the left CTRL button, RTS mode melee hero and remote hero's attack button is the left CTRL button, but the melee hero must be facing a certain range of enemies.Casting abilities and taunts cannot attack, and attacks stop moving and standby behavior.
6. All hero movement buttons can only be used in third person mode with W, A and D buttons (A and D buttons have rotation momentum in other directions), i.e. mobA heroes do not move backwards, while in RTS mode the mouse moves by clicking on the ground position.
7. Press the keypad 1-8 to correspond to the item skills in the inventory, in which the item of the hero card can be used in the field battlefield to summon other heroes. The initial hero needs to be selected in the camping interface.
8. The Alt on the left is to use taunt action, which can only be interrupted by using skills. Otherwise, taunt action cannot be moved and attacked before completion.
9. In RTS mode, press Z, X, V and B to stop moving/following the player for all/selected units, press and hold the left mouse button in the drop-down box to select units, u summons the giant trebuchet and controls it (but casts people), and Y cancels the summoned trebuchet.
10. Press CTRL on the right of any scene to enter the League of Legends scene for preview.Half-life hero button will be in the third person in the same skills and cs first-person mode switch, left key shoot, right click reload, continuous shooting, press the CTRL key on the left is press one key skills according to different skills again is the direct switching of different kinds of cs first-person weapons, scroll wheel to switch the same type type of weapon skill.
11. Dwarf helicopter moves forward by pressing W, down by pressing A and up by pressing D.
12. Press THE U key to summon the giant trebuchet and control the trebuchet projection, but the throwing unit is human, up and down the left and right direction key to control the number of throwers.Press Y to disable/enable the jumbo trebuchet function after the trebuchet summons.
13. The conditions for pressing TAB to exit are not limited.
14, small keyboard 0 key big map cheating and soldiers.
II. General setting:
At present, world view and troop type are not completely set up. The initial setting is a world view battle between WAR3 and Red Alert3, in which the player and the Lord NPC, as players from the real world, come to the virtual reality game world PK, so the camping interface will have a similar netease mobile game check-in punch card drawing equipment switch to play the hero.In addition, the card besides extraction knife tower equipment, still have a chance to get his hero calling card, like the Ottoman as items have active skills, can let oneself become a hero alliance characters and action hero alliance system, and Lord NPC is set by the random use of random hero alliance role hero calling card.The current scenario is that a group of players are transported to a virtual reality game. In the game, the red Alert has broken the dimension due to the hypertime converter, so the world of WAR3 is transferred into the game.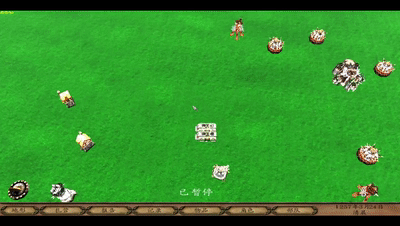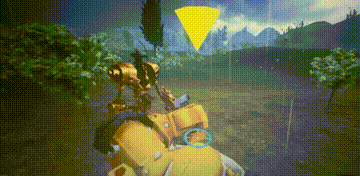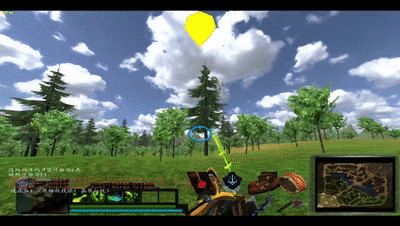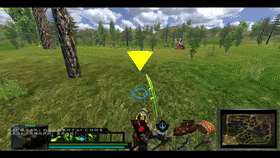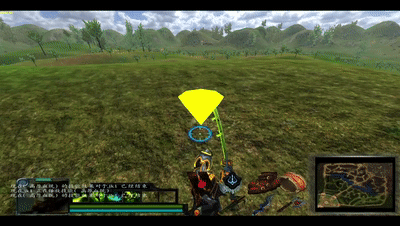 III.Special battlefield control
See the first key control in the RTS red alert box for mouse click control operations.
IV, special gameplay
1. Red alert mode:Start to choose the chapter play and play red alert mode, select red alert mode, large map units will appear as a resource point data, opposite forces encountered after the red alert buildings are built, we need their building construction in RTS mode, which made the barracks of the battlefield factory must first build the base of empty fingers, mine is built to make temporary increase resource point,However, some of the points temporarily increased for extra battles in the post-war settlement will be gained or lost through other algorithms.Both sides limit the number of mechanical flying units to less than 3, so robot and aircraft players should be careful not to waste money when the total number reaches 3 (mainly to keep the game stable).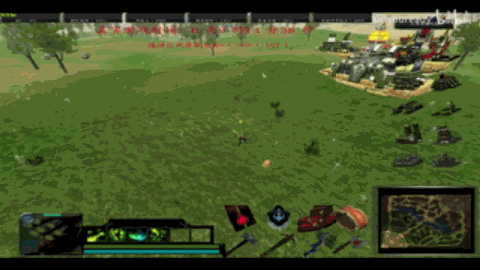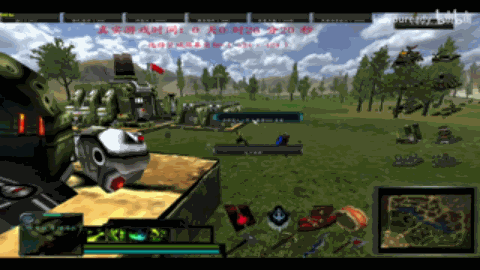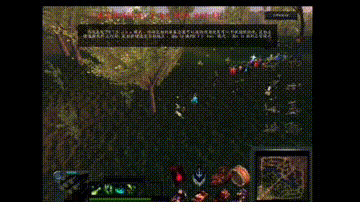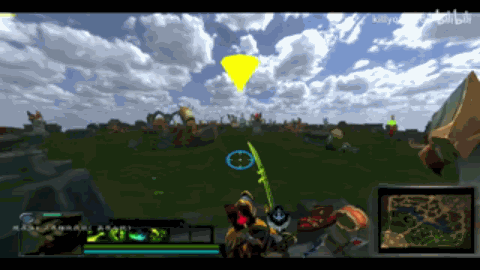 2. Custom map;Enter the camp, you can choose to customize the map play, there are warcraft famous hook fat battle and angry Birds and other small games, each has independent version number, if no version number is reserved, do not point to start.
V. Army staffing system:
1. All cities and hero units that are far away from the player will be organized into divisions and battalions. In the three-three system, the lowest unit is 12 squad leaders, the highest unit is the division commander, and the unit is only displayed as the largest sub-unit that can be split.So the idea of platoon length is how many people are in a platoon rather than how many platoon length.When the player is close, the actual troop composition will be displayed.
2. In order not to change the name of the Lord hero, force the initial Lord name to be in the format of "faction name + commander of (Number) army", and the king to be in the format of "faction name + Commander of Group Army".(mainly lazy first do not manually a name change).
VI, mechanical and flying units
Warcraft camp and red alert camp have, currently warcraft each camp has its own class of mechanical vehicles, a class of flying creatures, red alert camp is mainly divided into vehicles, aircraft and robots.
Mechanical types need to be hit with area damage weapons and abilities (such as grenades and alpha raids), and flying units, except Kirov, can be hit when they occasionally land and fly low, otherwise the troop concentration may not be easy to hit.
Note to the robot that the person on the top will not die unless the robot is killed, so it is still according to the mechanical solution.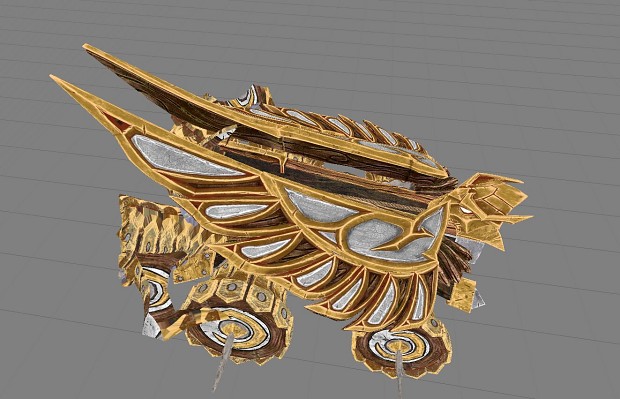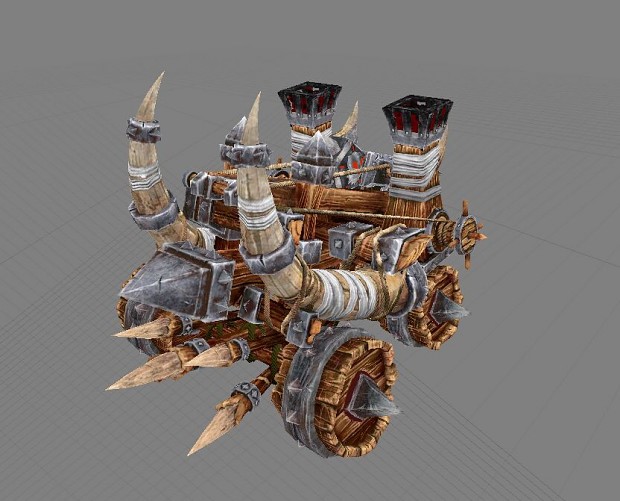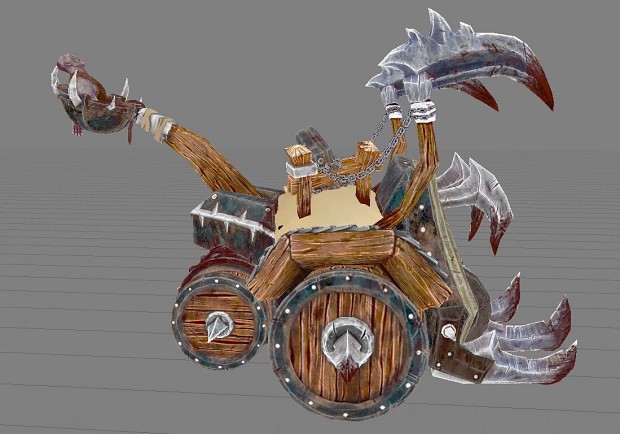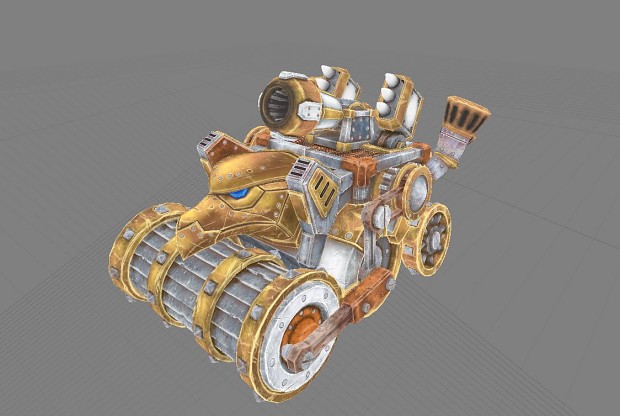 VII. Mobile game Check-in Card Drawing mode:
Combined with the second point setting said, open the camping interface to see weekly sign in, monthly sign in, draw the card to know what the meaning.
-------------------------------origin introduction but title has been adjusted----------------------------------------------------------------
i want to combine red alert and league of legends together.and make such operation come true.now you can download demo v0.45. and orignal uiploaded version is v0.22.
only player can perform as lol's Master Yi or dota2's jugg or war3 warden ,other role wait to be add.
this is just a function demo for you to test.the war mode will has three mode to switch:normal mode as native origin operate,rts-1mode ,rts-2mode.
you press ctrl+f5 to start the rts red alert control -1 mode which means you can press left- mouse and move mouse to create a rectange to select like red alert ,and clicked right mouse to commend the selected army to move to the place where your right mouse clicked.under rts-1 mode,when you put mouse near the edge of screen ,the look pos will rotate.
click m to start the rts red alert control -2 mode under rts-1 mode.under rts-2 mode,when you put mouse near the edge of screen ,the screen pos will move.
press ctrl+f5 to recover the normal control mode under rts-2 mode.
mouse roll up/down can change camera height.click x can force the ai troops you to select to stop moving.click z will force all your soldier to stop moving.left alt can make player dance like Master YI.
skill is to click QWER under rts-1/2 operate mode and click QTEY under normal native operate mode.but i only write the MASTER YI'S q skill and others only has animation. dota2 jugg 's skill is all done primarily.
you can click u to swich player's hero control among master yi , jugg and warden.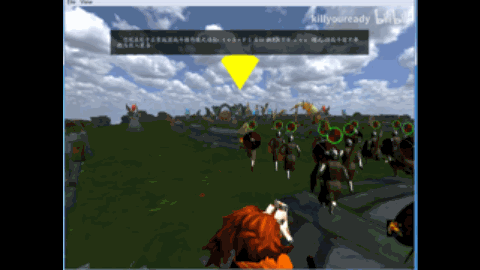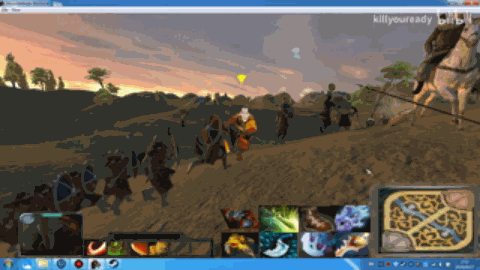 --------------------------------------------------
前言:我是一个有很多大胆想法想实践的,但是分身乏术,所以每次想法做了一部分发到b站演示效果后就不了了之,没有下文。所以最近把我以前做的英雄联盟和红色警戒部分的操作元素演示结合发了b站视频后,突然想把这个分享你们一下,顺便填一填战团时代那些那没有人做的模式。
游戏初步设想的模式:红色警戒操作方式操作士兵,然后qwer的英雄联盟操作方式英雄,主体玩法即可以按照战团方式决定胜负,也可以按照英雄联盟刀塔的方式决定胜负(即推塔干基地,打算攻城战改成这个模式),也可以按照红色警戒的方式决定胜负(即造房子然后拆房拆人,打算作为野战的模式)
当前模式:即除了面见创建人物时的商人外,其他模式均为下方描述的rts红色警戒操作模式,胜负条件暂时只有战团原来那种,还没有加入造建筑和推塔。
当前人物添加进度:
只加入了lol易大师和dota2剑圣主宰,以及符合英雄联盟、刀塔的动作系统。按U可以切换两个剑圣人物控制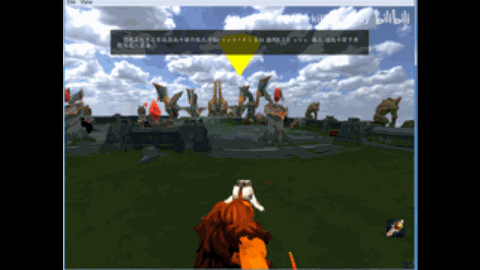 操作方式:
像红色警戒一样用鼠标使用拉选框框选单位鼠标点击地面操作
正常模式也可以操作人物,只不过攻击不需要按键,你靠近敌人即可主动攻击,上方我给了提示,你需要可以按ctrl+f5键位切换为RTS-1模式,此模式下你可以使用红色警戒的鼠标框选点地板移动操作,鼠标移到屏幕边缘可以360度调整视角但不能移动屏幕所示区域范围,在rts-1模式下再次按m可以切换到rts-2模式,此模式下也可以使用红色警戒的鼠标框选点地板移动操作,鼠标移到屏幕边缘可以移动屏幕所示区域范围(在90度俯视视角下)但不能360度调整视角。RTS-2模式下按ctrl+f5键位回归正常操作模式。
按鼠标左键拉选拉选框,选中范围内的士兵头顶将显示标记,意为可以控制,鼠标右键点击地面可以让这些士兵移动到地面点击处。
两种rts模式下都可以使用鼠标滚轮键来拉近和拉远镜头,也就是说,rts 1模式下你把鼠标视角旋转一下,拉近镜头,其实和第三人称视角也差不多,也能看清动作和模型细节。
按x可以强制停止框选后控制的单位停止移动站在原地,按z则会使的我方所有士兵停止移动无论是否被选中。
rts模式下玩家技能 QWER(请事先把q键位在系统设置里改键位为enter或其他,否则冲突打开消息框),正常战团战斗模式下技能设定QTEY
按U可以切换两个剑圣人物控制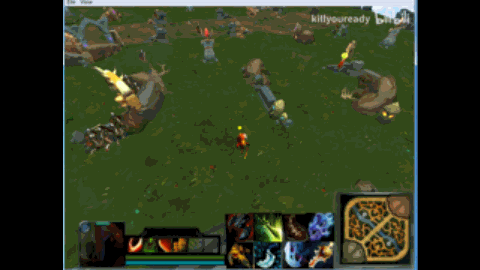 游戏注意事项:
1.首先游戏前也要打开作弊模式。
2.请不要把马儿放入装备栏,因为与我的新型人物控制方式有冲突。
3.暂时懒得处理贴图,所以技能栏战场装备栏随意做做样子放了几个按钮和图片,先不管它了,以后再说。
4.请事先把q键位在系统设置里改键位为enter或其他。
5.技能暂时只有易大师的q和主宰的qwr是粗略设置技能效果的,其余只是显示动作,所有战场模式都可以用技能。
6.rts-2模式下鼠标移动的位置距离玩家超过8000就会强制归位。
7、当前玩家没有设置血条是不死的,所以头上也没有标记,所以选中的时候你看不出来玩家有没有选中,假如你感觉你选中玩家易大师,点地板易大师还不走,就再框选一下他。AI的话,你是可以看到什么时候是框选的状态,头上有个圆框框。v0.3新增玩家添加跳动动画的椎体标记作为选中标志。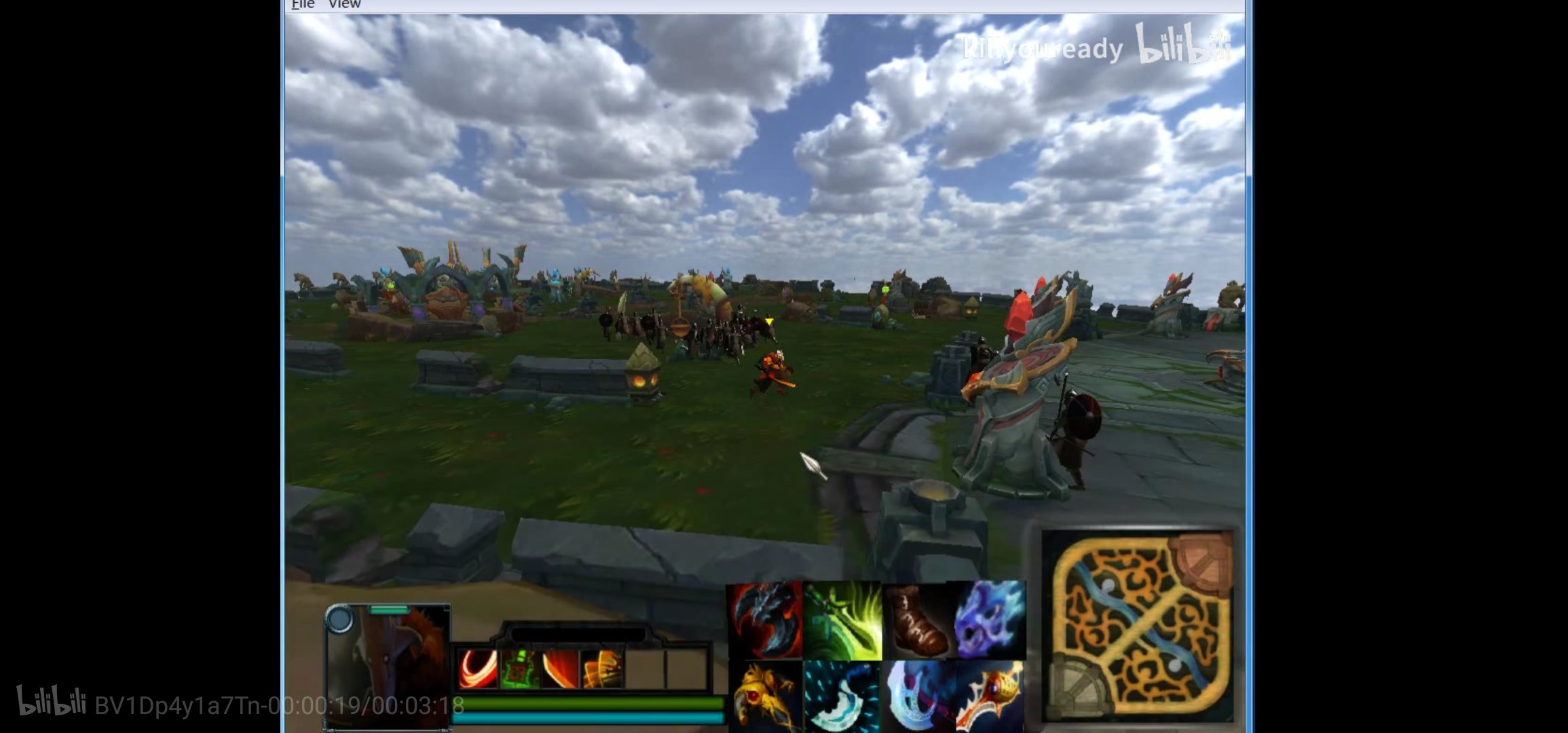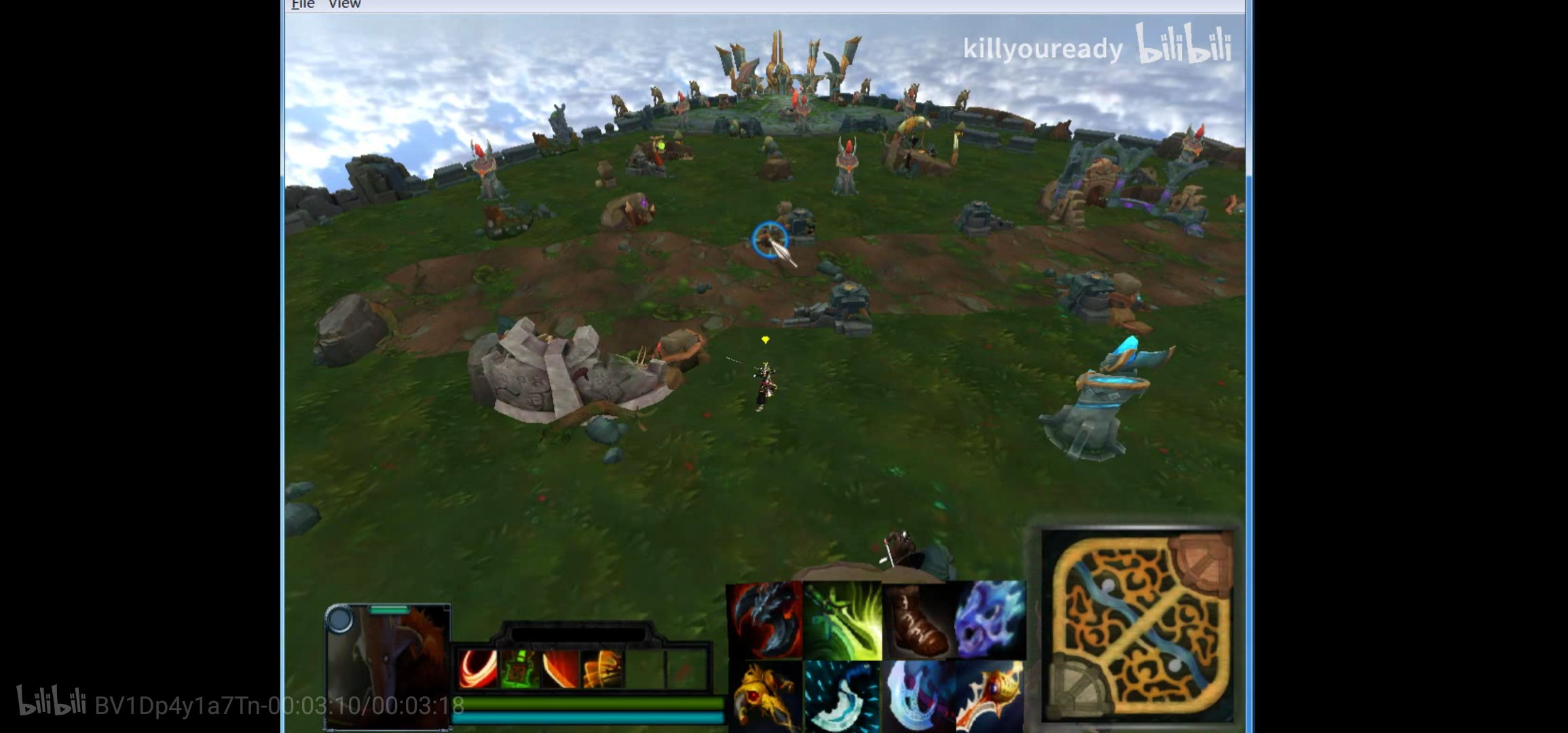 v0.22新增内容:
因为被提醒要收录下载站,所以简单修改了一些随意的部分
上方删除线后的内容
修改载入界面图片
增加易大师的嘲讽跳舞(按左alt)和死亡动作(隐藏血条清空时,不过还是设定血条没了易大师会秒活)
清红字bug
alpha v0.3 update info:
add dota2 jugg, redo ui primarily, reset some settings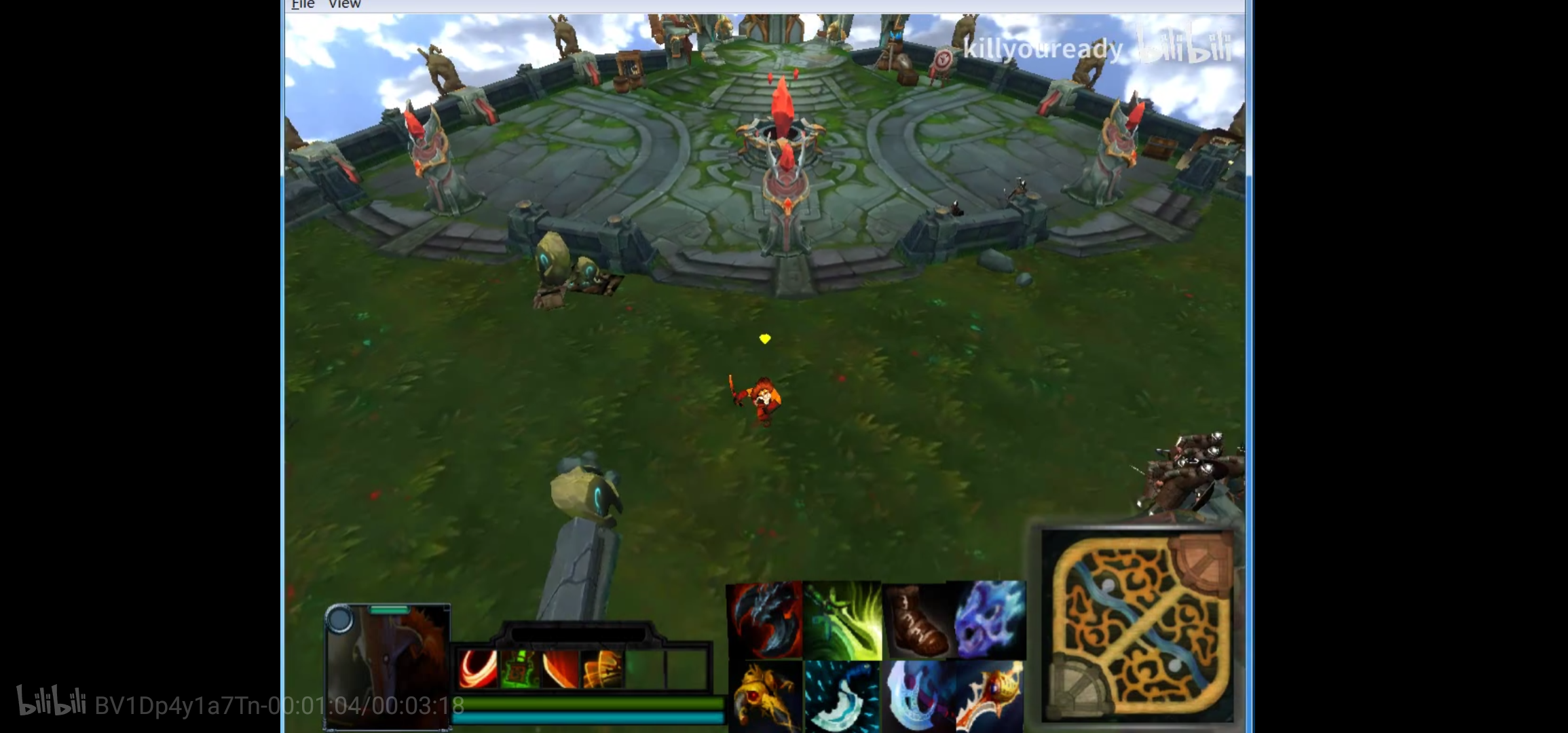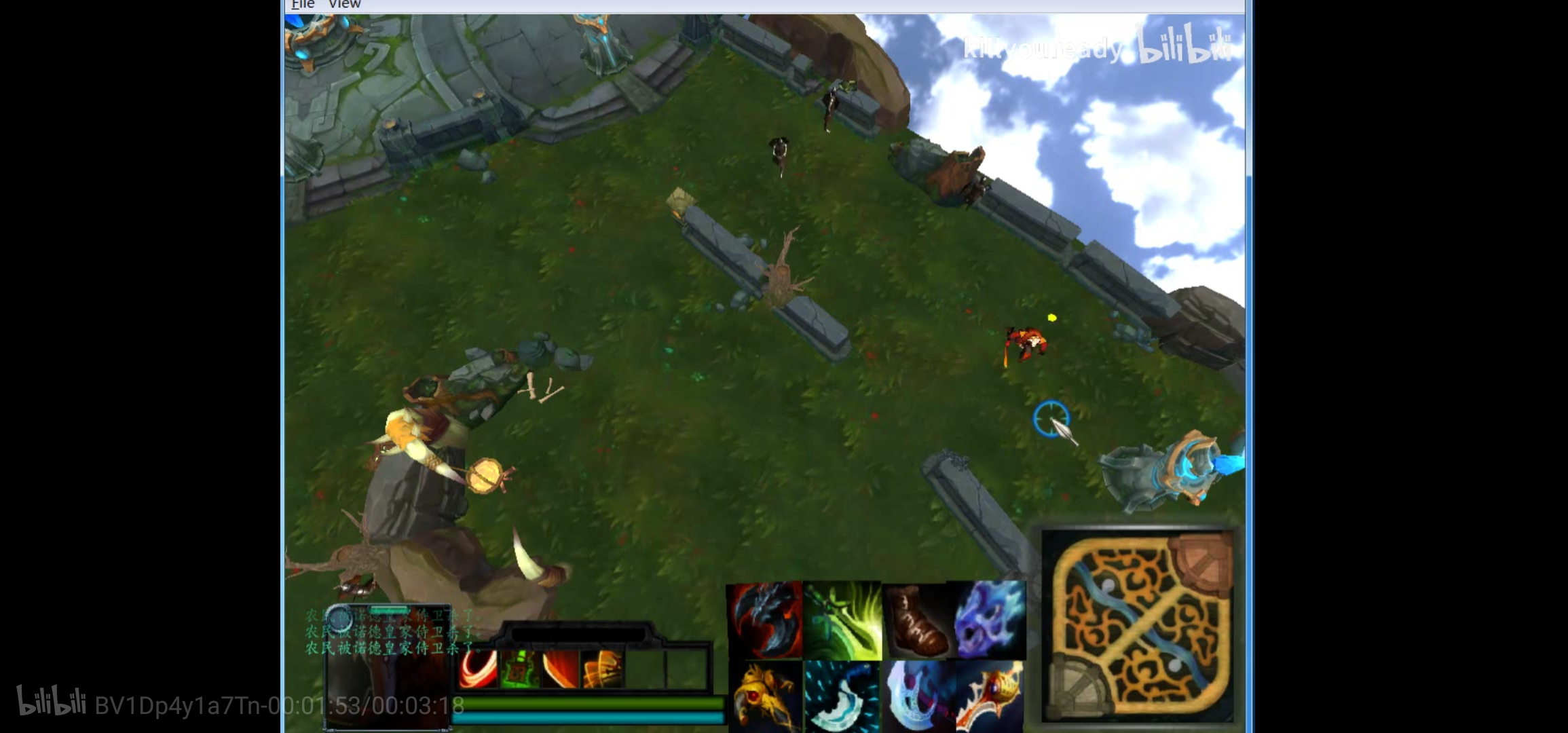 v0.3新增内容:
加入dota2主宰及其全部技能的初步效果
初步修改技能hud界面
按u切换易大师和主宰的控制
将按左键或取消单位框选的设定调整为如果只是左键点击了下不拉框就不会取消当前选中的单位。
存在玩家选中状态的动画效果。
取消n键的作用。
调整rts模式的切换按键,直接ctrl+5进入rts-1,再m进入rts-2,再ctrl+f5回归正常模式。
更换点地标记样式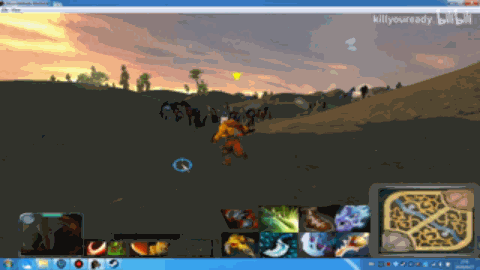 v0.4更新内容:
优化无敌斩和阿尔法突袭的斩击方位和伤害范围(原先伤害范围比较大,斩击固定身后随机微斜身体,现在斩击方向更随机)
添加主宰的战斗音效,其他英雄暂时先用主宰的音响。
增加war3重制版暗夜精灵英雄守望者玛维及其全体动作
现在除易大师的嘲讽舞蹈按键是左alt外,另外设定主宰和守望者的左alt为死亡动画播放键,可以让你看看特别是守望者的死亡复活动画及声效,不过看不见的血条空了也会播放死亡及复活动画。
血条蓝条等新ui暂时没加入,以上出现的战后结算及竞技场bug未去修复。
主宰一技能剑刃风暴暂时改为持续按q配合正常模式的wasd或rts模式的鼠标选中点击来移动攻击,并且重设伤害范围。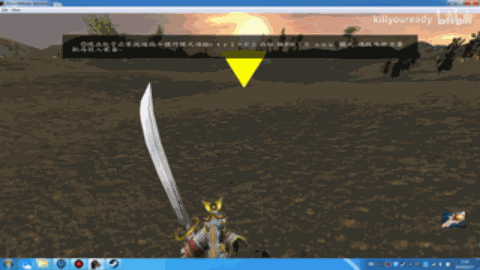 v0.4 update info:
add jugg sound
add war3 warden
polish up jugg's skill q and skill r,now you need down the key q instead of click key q to use jugg's skill q
a bug be cared:
if your player's 8 item equipment is not full,my rts UI will be a mass.so now you must equip all 8 items. later day after national day,I will fix it.
some fight mode that provides your equipment can also make rts ui a mass without other solution but till when i will fix it after national day.
一个bug须知:
如果你的玩家的装备八个格子没有填满,那么我的即时战略战斗界面图标就会产生混乱闪烁,所以务必保证玩家带入战场的装备八个都填满,国庆节节后我将修复这点。
此外像竞技场模式潜入模式等等系统会抹掉玩家原来的装备赐其他装备导致自己8个装备不全的也会出现如上即时战略图标混乱闪烁的状况,这个就没有办法从玩法层面上规避了,也是要等到国庆之后我来修复这一点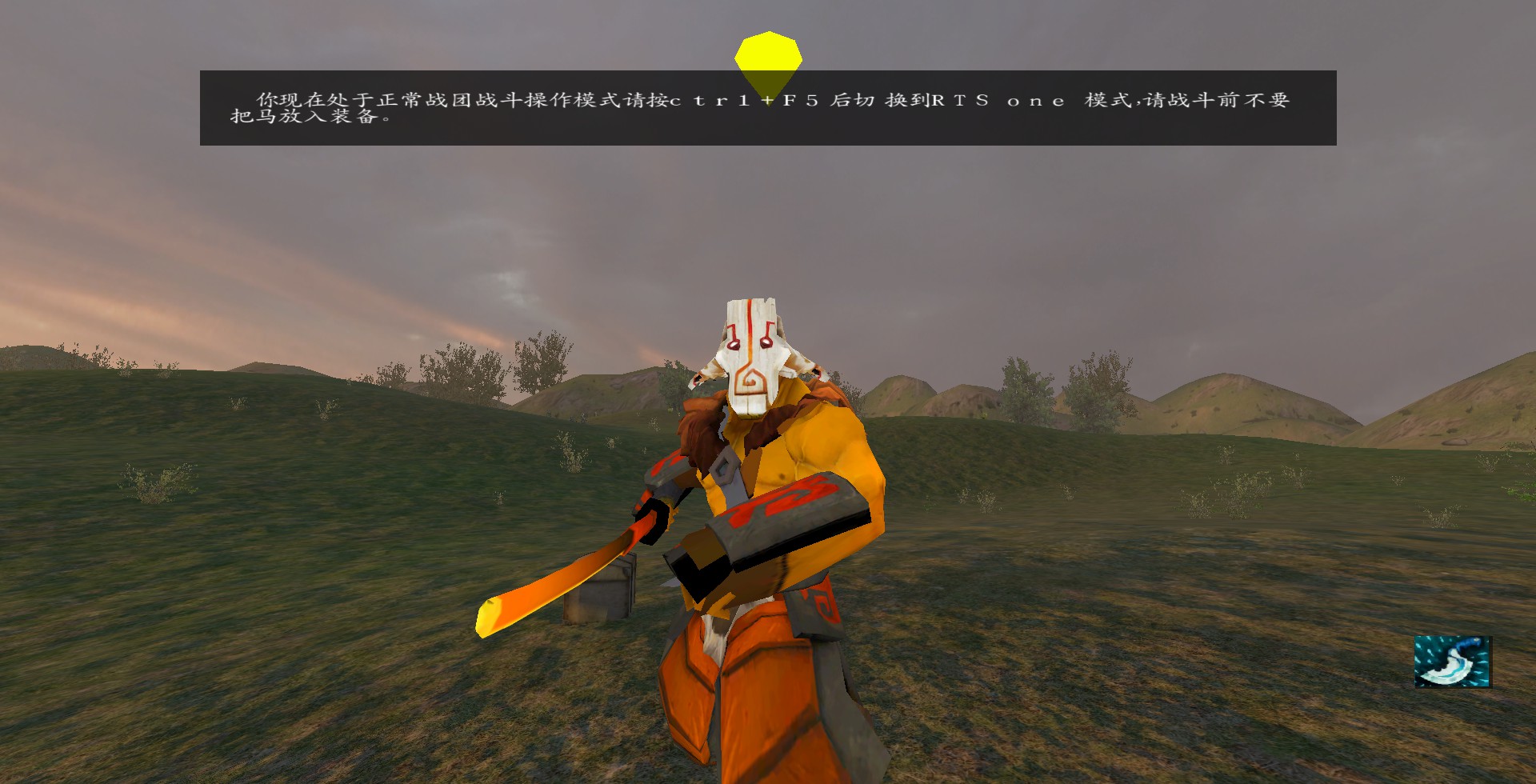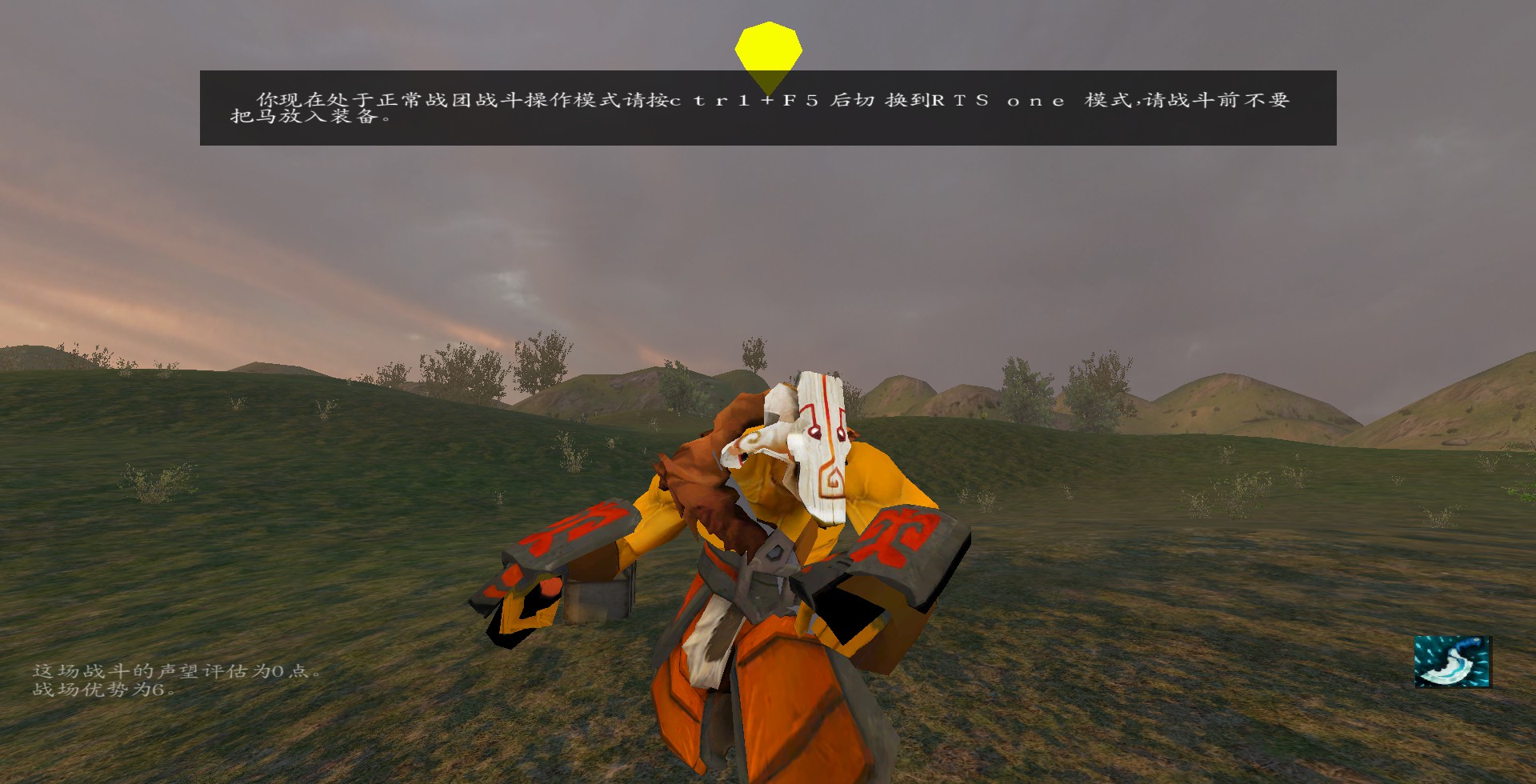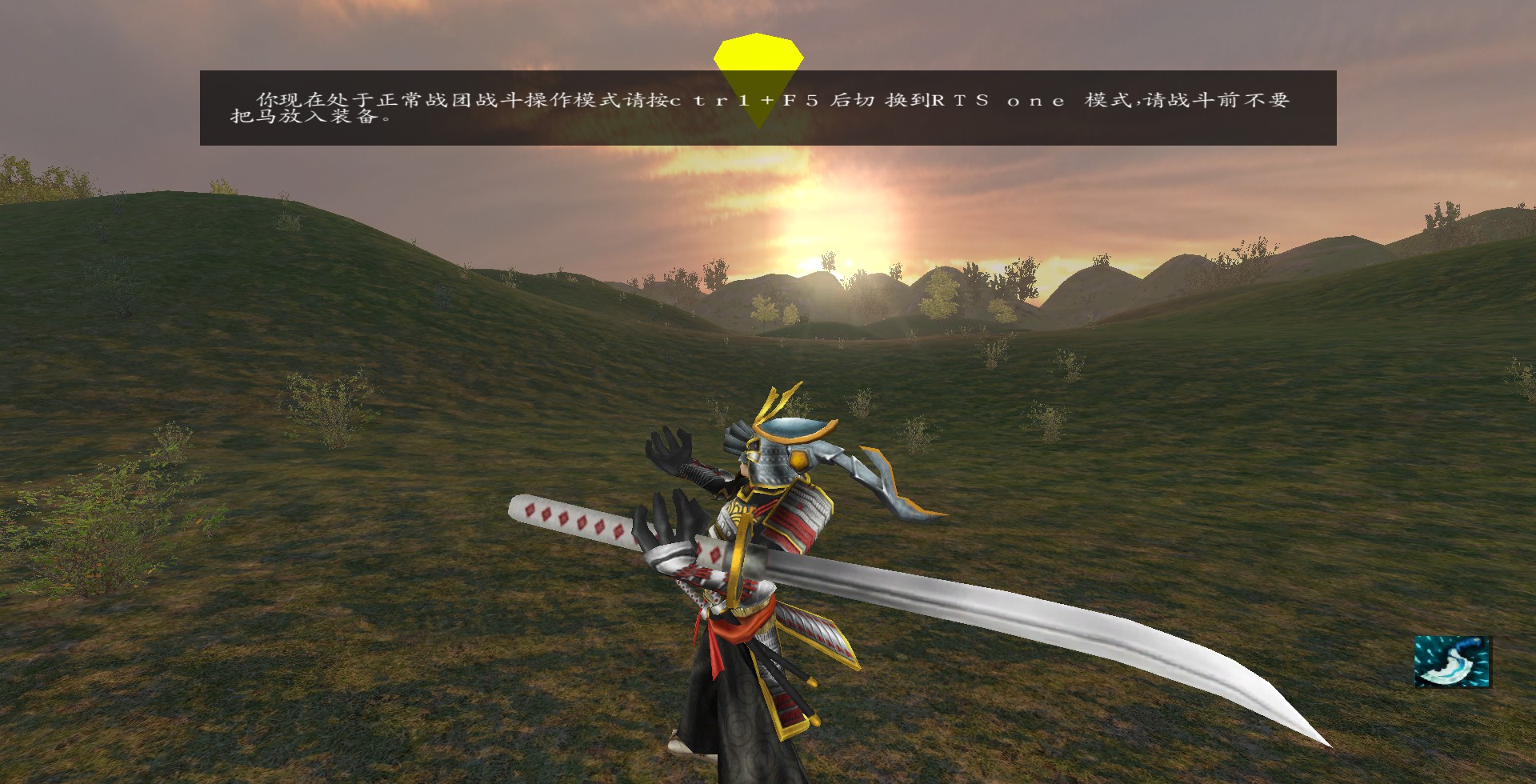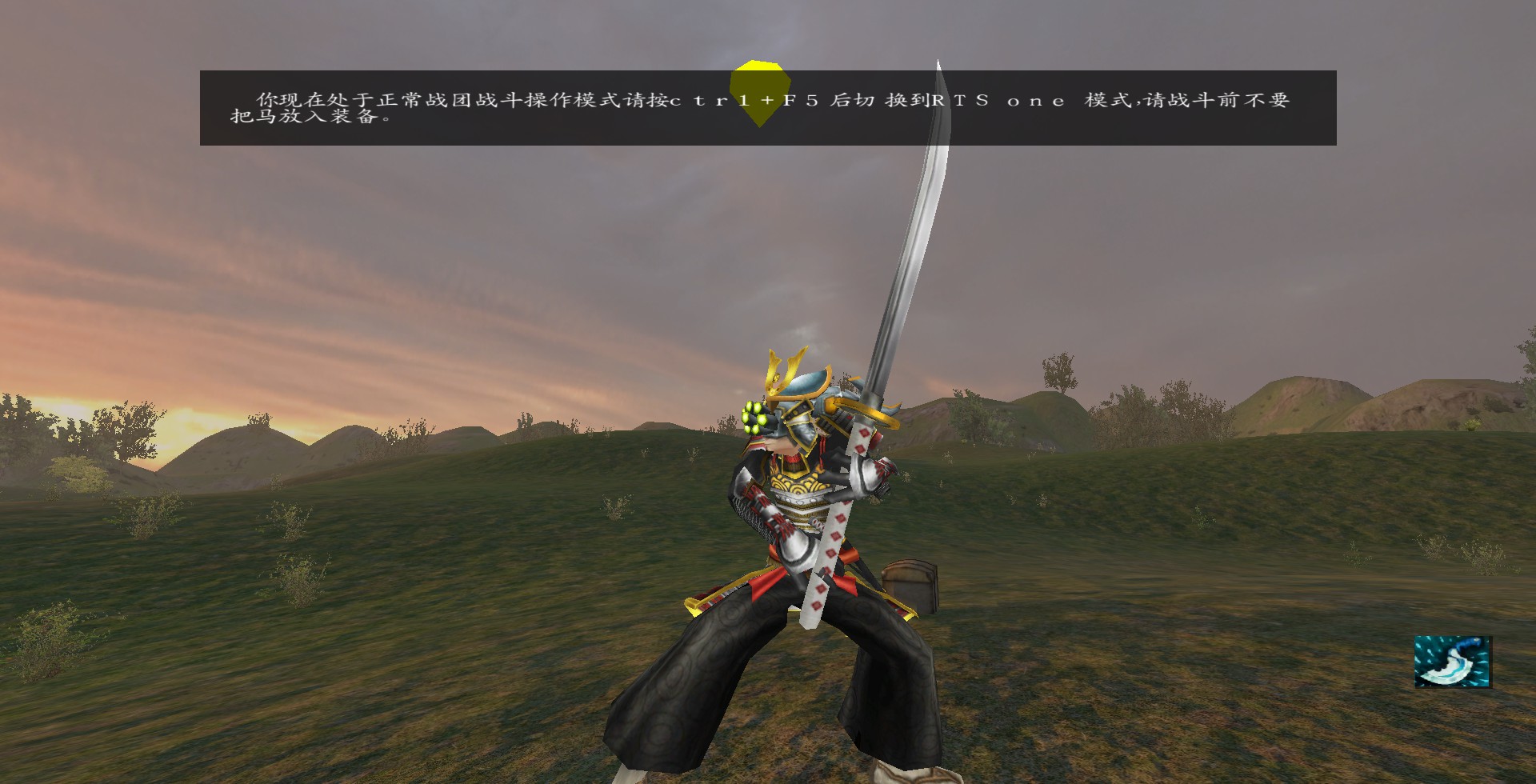 v0.45 update info:
add ui-hp and ki.
fix rts ui bug under lacking 8 items
add lol5v5map, you can enter any scene to click right-ctrl to enter lolmap.
增加血蓝条ui,修复玩家缺少八个装备时会使即时战略图标发生闪动错乱的bug,增加英雄联盟5v5的地图,在进入任意场景时按右ctrl键即可切入英雄联盟的场景进行测试观光。
Last edited: