​
---
Milites Fortunae (eng. Soldiers of Fortune) is a Multiplayer clan for Mount & Blade II: Bannerlord. Built from a core group of friends and players together

since 2013

, we are a group of

experienced

Warband

players, admins and developers

.

The core members of the group have been together since the formation of the 501st Clone Troopers Legion, a Bear Force II clan and one of the biggest ever groups on Warband. We've attended various events and competitions across all Warband mods for seven years.

Now we're coming to Bannerlord with the objective to create a renowned clan with a focus on premier events and future mod development.

Milites Fortunaeprovides new players and veterans alike with a friendly, structured and well organised platform to attend large scale events as well as competitive matches. Our goal has always been an active, flourishing community with space and content for everyone. By joining us you:


Enter an established and organised clan
Take part in

massive game events

, or test your merit in our

competitive

group
Get opportunities to

train

and

improve

Have an opportunity to show your

leadership

, competence and take on responsibilities if you choose to pursue a leading role
Join an active

community

and meet great new people

Joining us is simple! We have but a few requirements:


Discord

account - it's where the magic happens.
Steam account and a copy of Bannerlord.
A degree of basic maturity and manners

To

join us

, all you need to do is hop on our

Discord server

and talk to one of the officers. They'll introduce you to the ins and outs of the clan and important information. After that you'll be placed into a unit based on your experience and gameplay preferences.

There are some additional requirements for

leadership and competitive roles

:


A working microphone
A TaleWorlds forum account - we have a really neat forum group for organisation.
​
Trophy Case

Match Records

Useful Links




​

| | |
| --- | --- |
| | |
| | |

WRL
W6C
WNL8

Milites Fortunae 6 - 6 TrollGame Battalion

Milites Fortunae 12 - 1 Milites Fortunae II

Milites Fortunae 7 - 8 Rivia

Milites Fortunae 6 - 6 Arte et Marte

Milites Fortunae 12 - Le Lutel's Guards

Milites Fortunae 4 - 9 Wardens

Milites Fortunae 12 - 2 123
Milites Fortunae 11 - 7 House of Folkesson

Milites Fortunae 7 - 10 Wardens

Milites Fortunae 12 - 4 Sol Egressus
Milites Fortunae 10 - 6 Warriors and Champions

Milites Fortunae 0 - 12 Conquerors

Milites Fortunae 12 - 6 Immortal Brotherhood

Milites Fortunae 7 - 10 Kobetourage
Milites Fortunae 5 - 10 Getting Gud

Milites Fortunae 10 - 6 Greztens' Folkvangr

ECS4
Deluge League V

Milites Fortunae 8 - 7 La 7e Compagnie
Milites Fortunae 11 - 3 Dorstons

Milites Fortunae 6 - 6 Schwertbrüderorden

Milites Fortunae 5 - 11 La 7e Compagnie
Milites Fortunae 3 - 10 Schwertbrüderorden

Milites Fortunae 17 - 3 Skrzydlata Kompanija

Milites Fortunae 5 - 13 Getting Gud
Milites Fortunae 5 - 15 Sächsische Infanterie

Milites Fortunae 14 - 6 Skåne Regemente

Milites Fortunae 10 - 10 Chorągiew Królewska

Milites Fortunae 9 - 10 Gall óglaigh

Milites Fortunae 20 - 0 Chorągiew Husarska
Milites Fortunae 20 - 0 Kompania Szwajcarska

Discord
Steam Group
TaleWorlds Forum Group
YouTube Channel
Media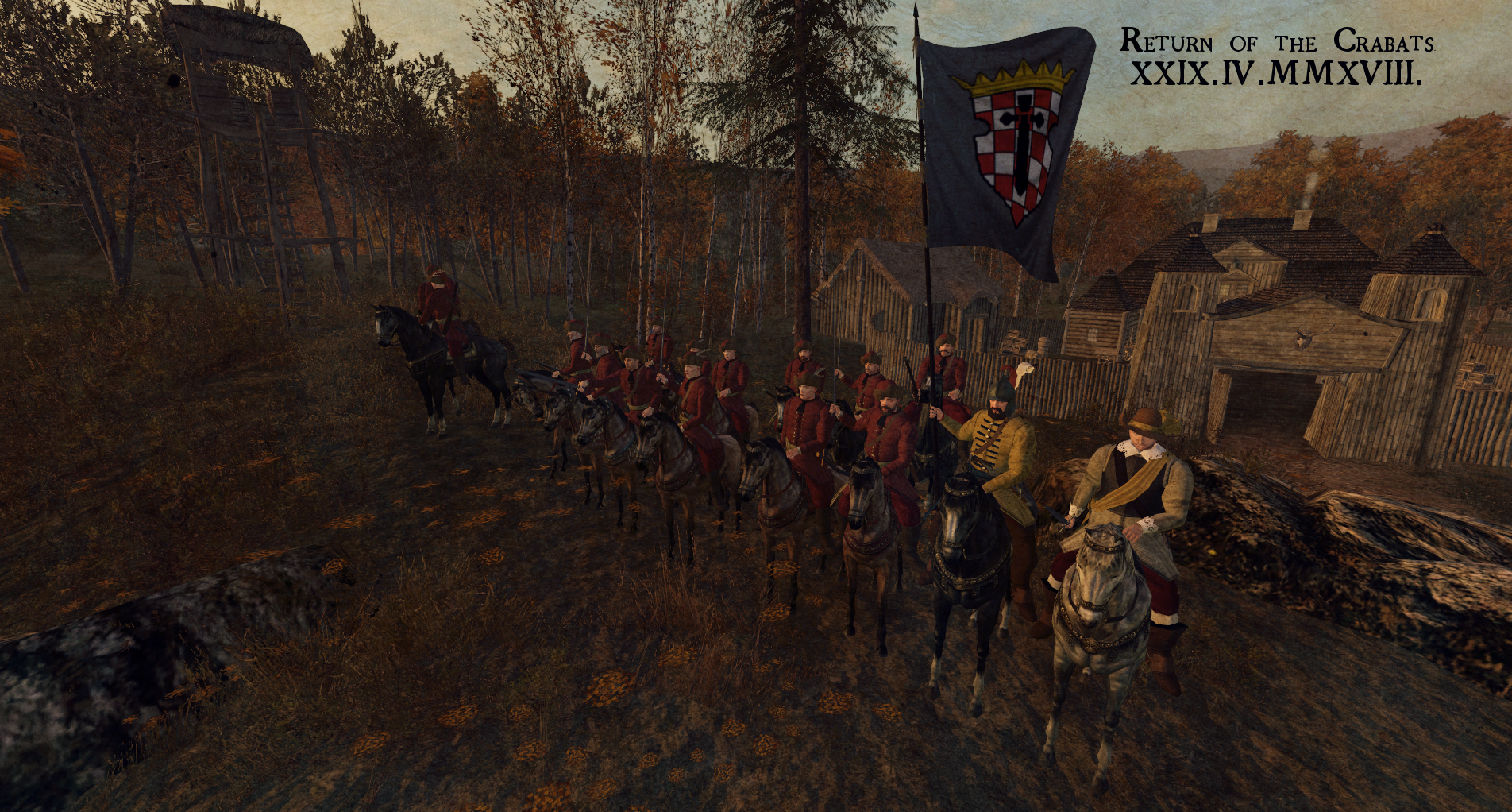 Last edited: