Count

Hello guys and gals, objects and opportunitists.
I have a problem.
I am a alchoho-
I mean, I have a math problem.
I have two lines, one that can point in any direction except more than 90 degrees up. Pivoting from it's startpoint. Then I have the second starting and pivoting at the end of the first line. When the first line points at 180 degrees, ergo straight forwards, the second should point straight down. Like this: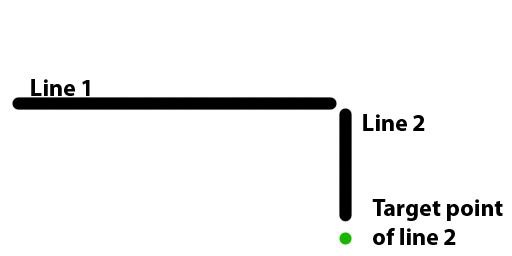 But let's say line 1 points slightly upwards, the result would be like this:
However, in this case I don't want line 2 point straight down in this case, I want it to point to the same spot as before. Like this:
What I need to figure out is the rate the second line needs to rotate at in order to always point at the same place, regardless of the direction of the first line.
I really don't even know where to start.
I don't have the specific lengths of the lines, but they're available when the formula is in use. So let's call them x and y for now.