Veteran

I assume we have all seen some idiotic army behavior, but I wanted to share two particularly egregious examples I came across yesterday: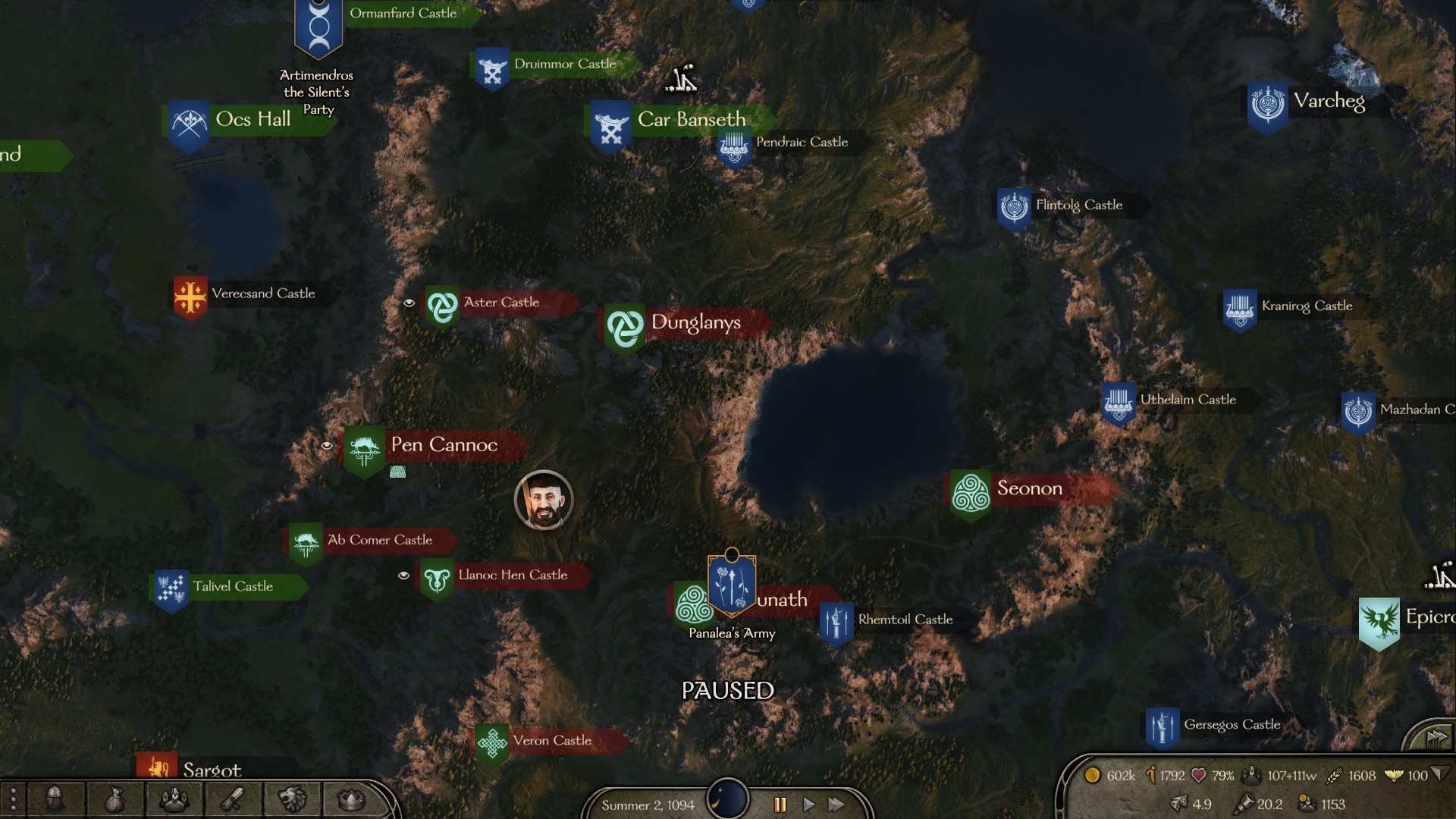 You may notice that a) Our city Car Banseth is under siege b) Panalea's army containing large parts of the troops of my small kingdom is in the middle of enemy territory. What are they doing? Some kind of clever counter-attack to force the army besieging Car Banseth to retreat? Nope, raiding a village. In the middle of enemy territory. Needless to say they all died about 30 seconds later, and Car Banseth was easily taken.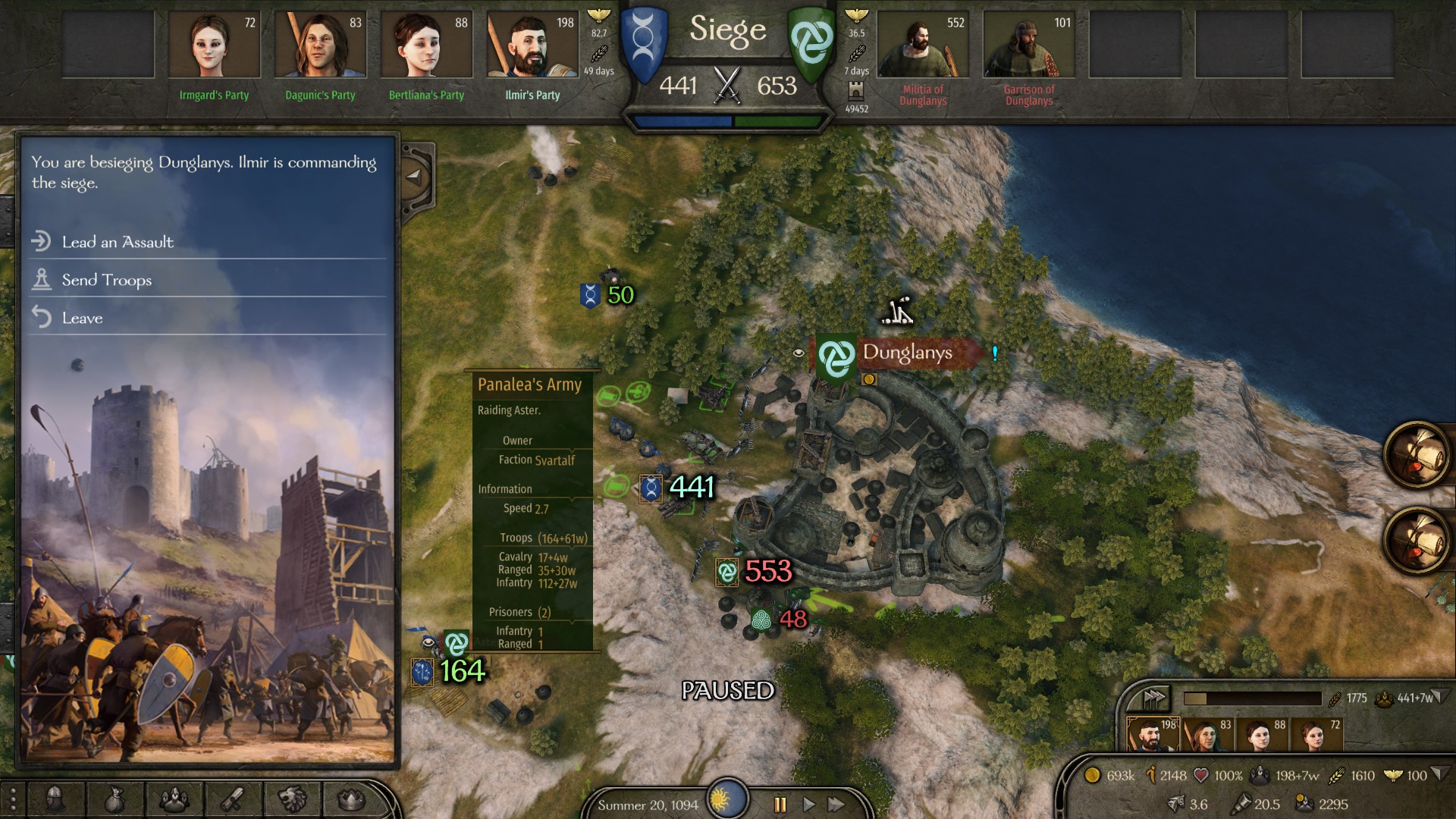 Here we finally have a realistic chance of taking Dunglanys. So what is my second army doing
directly next to me
while the enemy is slowly gathering enough forces to crush me? Correct, raiding a village.
I reloaded after this debacle, and the second time, the Battanians went for the Panalea's army instead of me. They easily could have run, but instead kept raiding and all died. Because apparently the only thing sweeter than life itself is raiding villages.
Now, I specifically founded my own kingdom to avoid this AI idiocy. And you theoretically have the option to disband an army, right? But no, for some reason not while they are raiding, because the only duty more holy than your king's word is raiding frickin' villages.
So yeah, currently the complete idiocy of the AI, combined with game rules that artificially prevent you from preserving their lives --
even when they are your direct subjects
-- is the only aspect of the game that's frustrating enough for me to consider quitting. The late game experience of watching your allies or subjects take most of the troops of your kingdom to suicide brainlessly or do nothing at all is just painful. And that the game rules actively work against you, like being unable to command troops while they are raiding, or continually eating relationship hits for the raids your brainless compatriots do constantly against your will, or taking relationship hits with
every single member
of an army for disbanding it when it does something completely idiotic, is the cherry on top.
Last edited: