Hi,
Recently I bought a gog copy (next to my CD version), because there were some problems with the servers.
Short question:
I would like to ask for some help to restore the original M&B font in the gog version.
Long story:
The gog installer works flawlessly, except for one problem. The original Mount & Blade font in game is changed to a different typewriter-ish font. It makes texts
- longer, so some don't fit in the text boxes, as they were optimized with the original font
- thinner, so settlement names are harder to read
I searched the forum, and I found the same issue from 2017, but with no solution.
Luckily, the poster made some screenshorts, so I don't have to: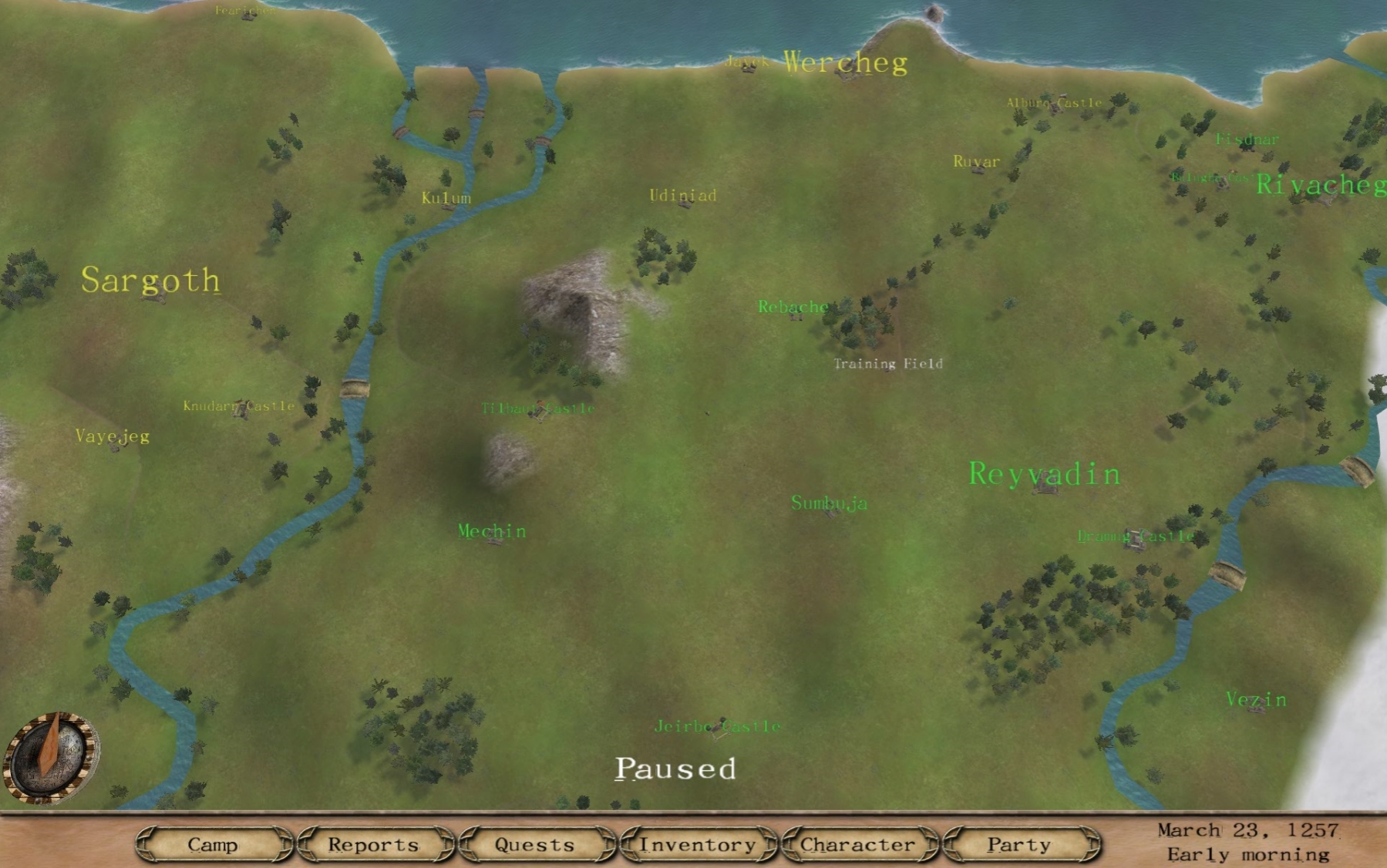 Thanks a lot for considering!