Good luck, looking interesting!
Just a quick headsup, the Bavarian uniform's blue is too light, judging by this picture.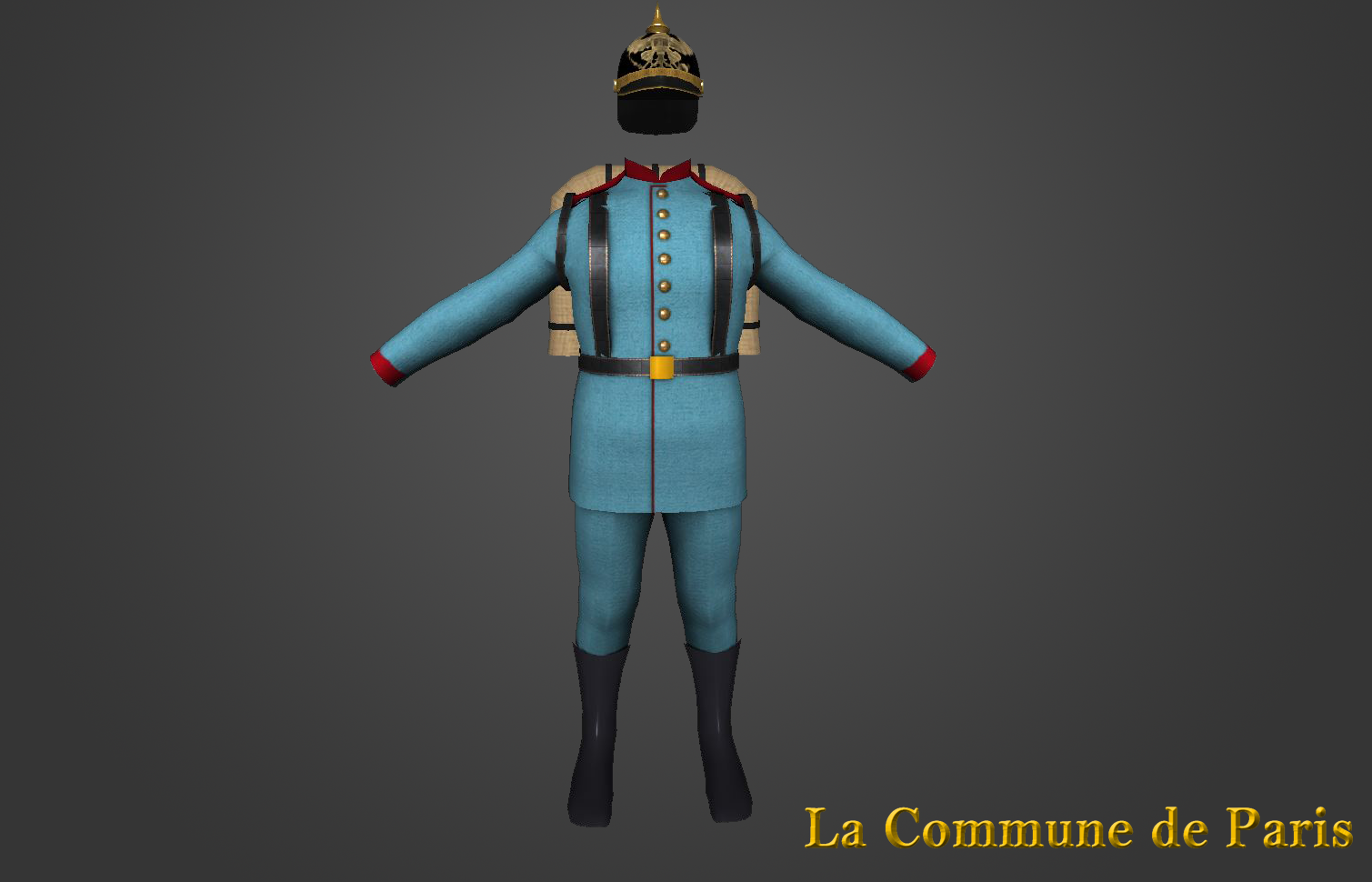 Coming from Bavaria, I've seen quite a lot of the real uniforms and depictions, and they are quite different. "Kornblumenblau", as it's called, is just really difficult to get right. It changed over the years - those uniforms before the Napoleonic Wars were of a lighter blue than what was worn during the Napoleonic Wars, possibly due to French influence. It turned a bit lighter again after the Napoleonic Wars, but got darker with rising Prussian influences. However, it always remained a distinct "Bavarian" shade of blue.
This one is a 1860 version from the Bavarian army museum. Note that the color is bleached out a bit, but it still gives a good impression.
This one (22nd Bavarian Infantry Regiment) from 1914 is today located in the Historical Museum in Speyer. The color in the picture is one of the closest to the real impression that I know. However, the blue was quite close to Prussian blue in 1914.
Last edited: