Duke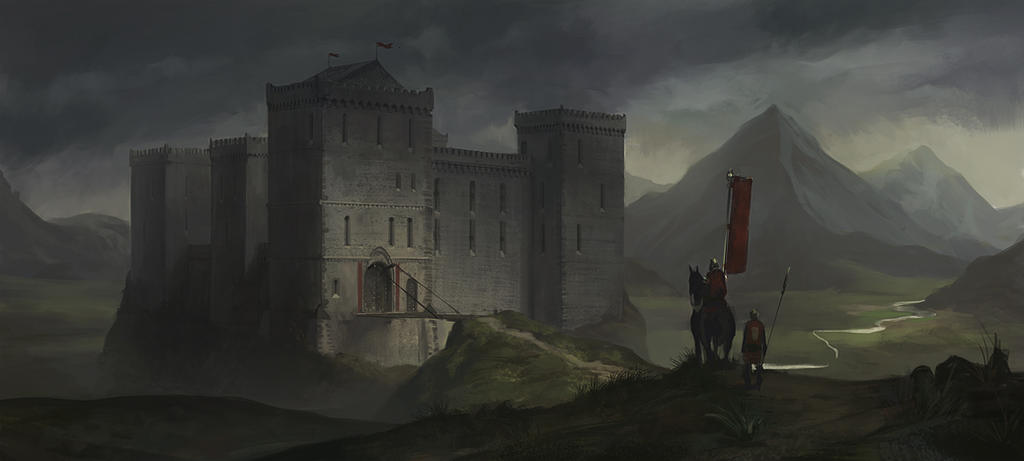 "In a continent of mists and legends, the land of Avalon spreads across the map unseen, secret and reserved. Hidden behind the mists; Avalon is as much of a mystery as the stars in the sky. Few men know its secrets and fewer men know about those that reside behind the curtain of magic that protects the land. Here on the border lies the Guardian Keep and within it, the Keepers of the Blade. Their numbers are few now and they require men of valor and honor to help them defend the land from the dark forces that permeate the surrounding soil. Lords and Barons seduced by evil Necromancers and powerful Wizards. Creatures of the night fill the sky, Ogres patrol the waterways. The bandit scum that fill the forest are terrorizing the nearby villages. It is in this quickly darkening part of the world that Sir John frantically writes his letter to Avalon requesting help. He sends his most trusted companion Sir Braveheart on the fastest horse through the misty mountain pass. Sir John awaits word for the Knights of Avalon to arrive, to be defenders against the waves of coming darkness, to be a fiery light in the face of the coming disparity. They must stand stalwart and unwavering, they must be men of pure heart, they must have disciplined minds and a strong arm. With the letter in hand Sir Brave must be swift, determined and undaunted in his most urgent task. For if the Keepers of the Blade do not receive help, the Guardian Keep will surely perish and all of the evil magics from the outside world will corrupt Avalon and subdue the absolute powerful magic within its landscape. If this happens may the gods have mercy upon us all..."
Welcome to the KoA 2.0 Thread. We are a North American clan formed back in 2010. Our hope is to continue to play in Bannerlord and bring a competitive and fun team to the game and tournaments.
If you are interesting in joining post here or throw John or Brave a friend request on Steam
Tags are KoA_Namehere
Knights of the table ~
Brave
Nigerian
Roberta
John
Sitvek
Monster
luci tide
Godfrey
Vor Skelien
Sum Ting Wong
Anaxion
Honorary Knights
Achaner
Aporta
Albus
Beansacks
Troubadour
Nevino
Stone
Shakespeare
Tallie
Cru
Cdjrcxx
Rhadagast
Cheng_Pu
Our new discord just went up! Feel free to join
Check out the Kingdom of Avalon community on Discord - hang out with 73 other members and enjoy free voice and text chat.
discord.gg
See you on the battlefield!
​
​
Last edited: