Kingdoms of Arda
is a Singleplayer & Multiplayer total conversion of Mount & Blade II Bannerlord, that brings the world of Tolkien into the game. This includes: characters, locations, weapons etc. from The Lord of the Rings, The Hobbit, Silmarillion and other works by Tolkien and media made for his universe.​
Planned Features

​
Middle Earth Campaign Map
Multiplayer
Story Mode: Play as your favourite characters in scenes from the books and films
Many New Factions 35+
Custom Map Icons & Custom Scenes
Known Lords and Characters from LOTR, The Hobbit and other works of Tolkien
New playable races: Elves, Dwarves, Dúnedain, Orcs, Hobbits, Goblins, Uruks
New creatures: Trolls, Ents, Mumakils, Wargs and many more
New Music and Audio
Many New Troop Trees and Mercenaries
New Weapons, Armours and Mounts
LOTR related Banners
New Companions
New Quests
As the game is not out yet we have no way to exactly know how moddable the game will be. Therefore this list is subject to change.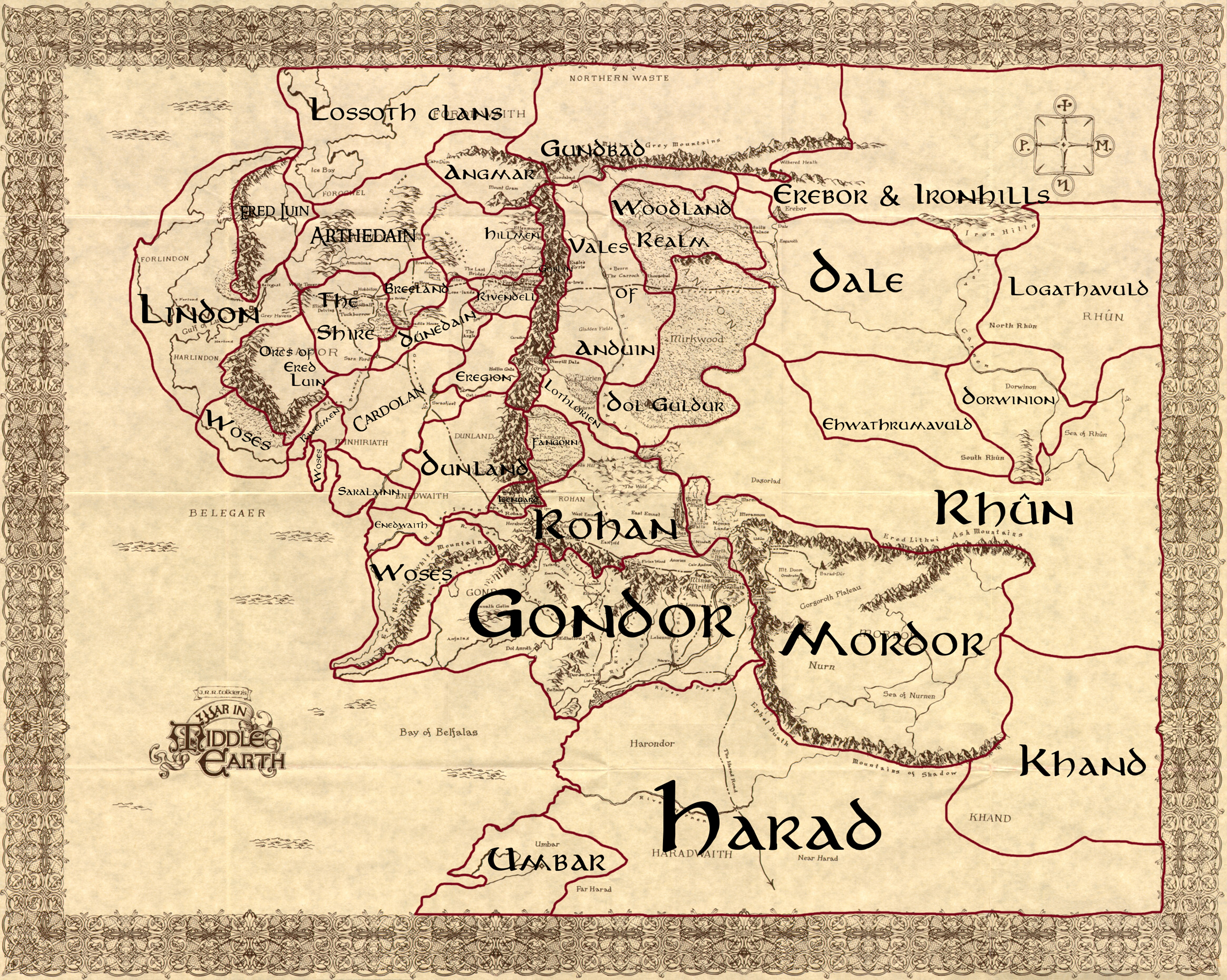 The Free-Folk
1.Kingdom of Gondor
2.Kingdom of Rohan
3.Kingdom of Dale
4.Dúrin's folk
5.Lothlórien
6.Woodmen and Beornings
7.The Woodland Realm
8.Imladris
9.Dúnedain of the North
10.Breeland
11.The Shire
12.Dwarves of Ered Luin
13.Elves of Lindon
Followers of Sauron
1.Mordor
2.Isengard
3.Clans of Dunland
4.Corsairs of Umbar
5.Harad
6.Khand
7.Rhûn
8.Orcs of Gundabad
9.Orcs of the Misty Mountains
10.Dol Guldur
11.Remnants of Angmar
Neutral Forces
1.Logathavuld
2.Ehwathrumavuld
3.Dorwinion
4.Hillmen of Rhudaur
5.Remnants of Cardolan
6.Remnants of Arthedain
7.Rivermen
8.Kingdom of Saralainn
9.Clans of Enedwaith
10.Woses
11.Lossoth Clans
12.Lothlann
Red = Cities Green = Castles Blue = Villages
First Release:
Factions:
Gondor(East), Rohan, Mordor and Isengard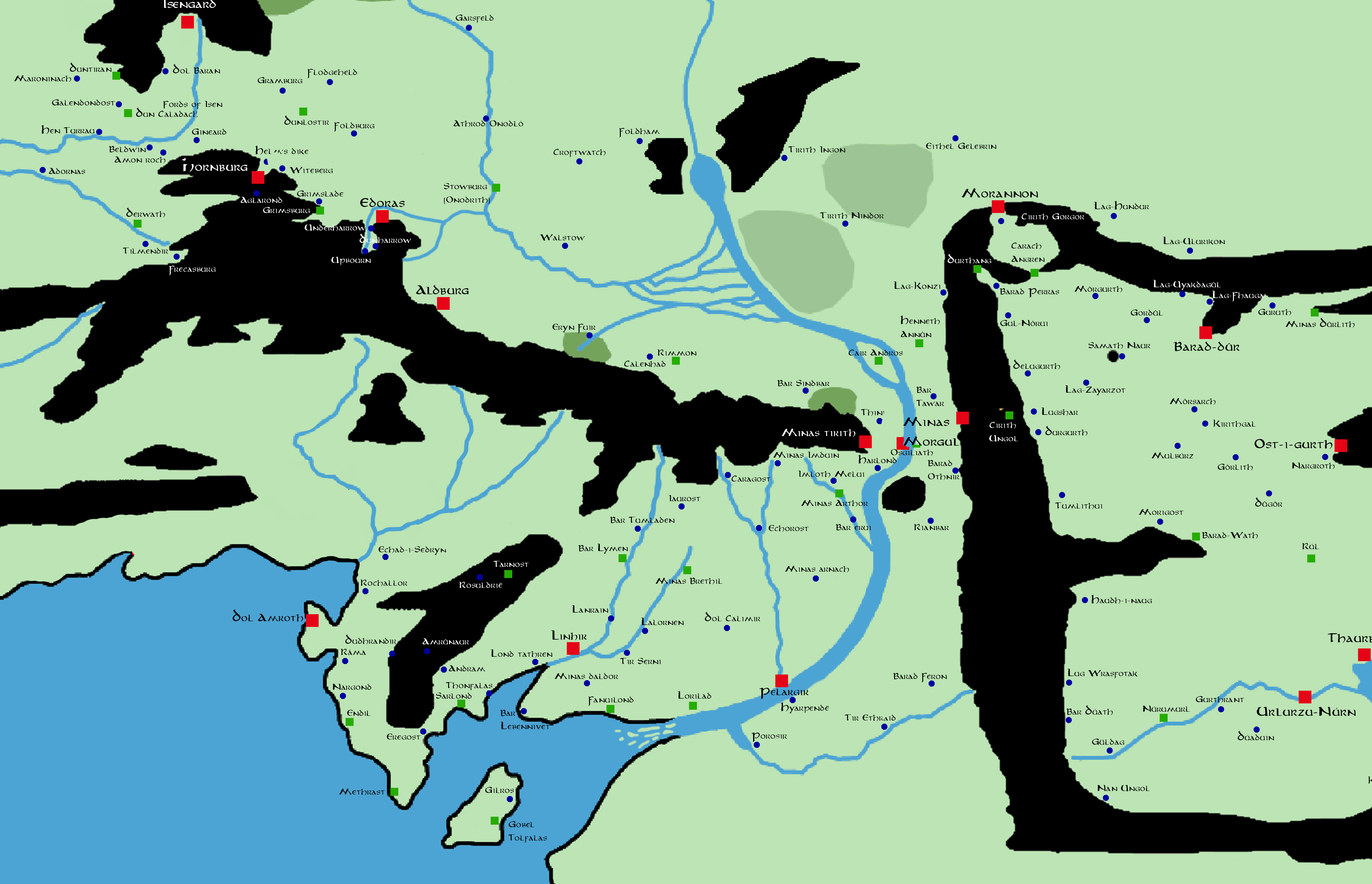 Second Release (The Evil Men):
Factions:
Gondor(West), Umbar, Harad, and Dunland
Third Release(Vales of Anduin):
Factions:
Lothlorien, Dol Guldur, Orcs of the Misty Mountains and Beornings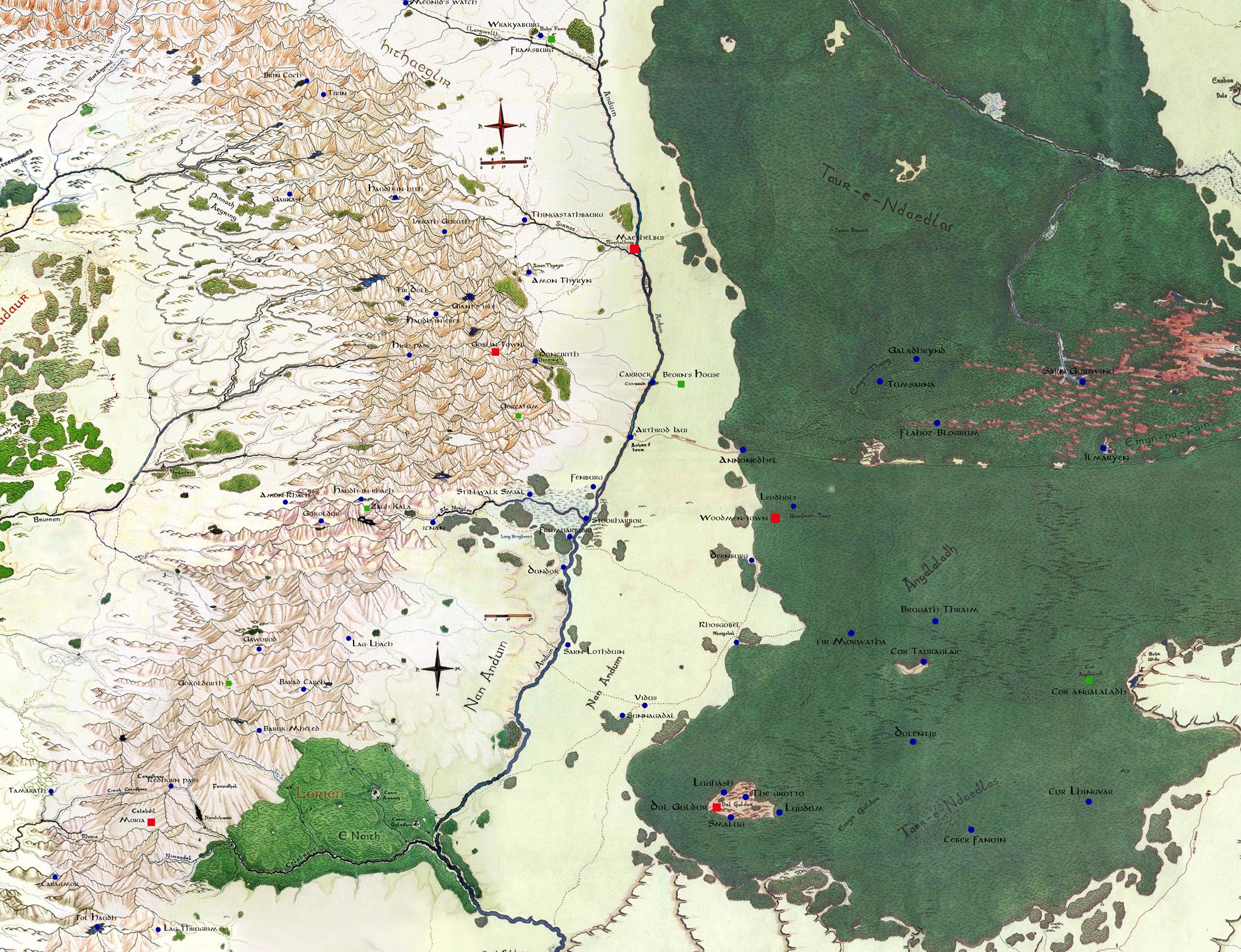 Fourth Release(War in the North):
Factions:
Gundabad, Woodland Realm, Dúrin's folk, Rhûn and Kingdom of Dale
Fifth Release(Eriador):
Factions:
Elves of Imladris, Elves of Lindon, Dwarves of Ered Luin, Breeland, The Shire, Dúnedain of the North and Angmar
Screenshots
Angbor and Friends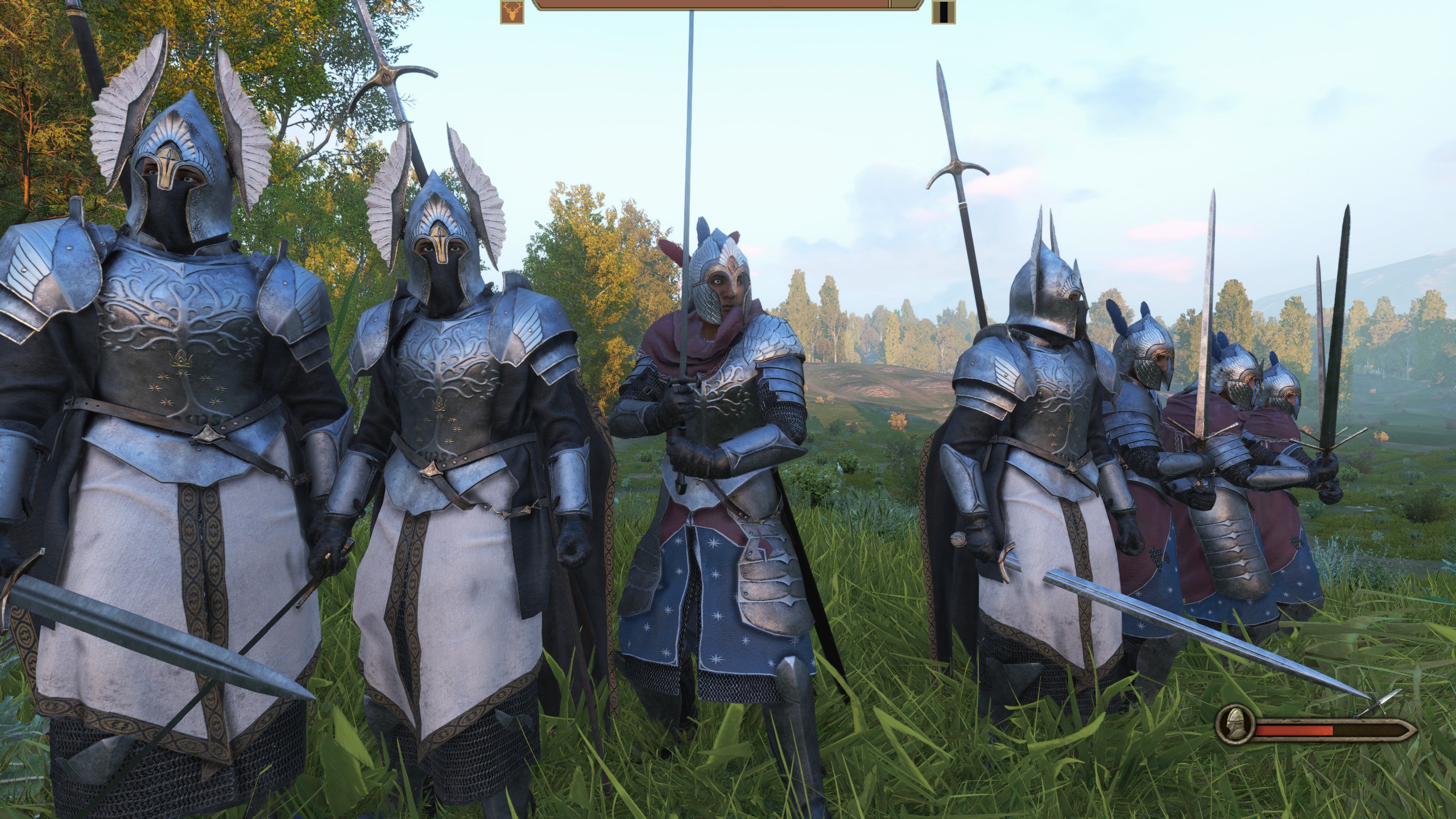 Boromir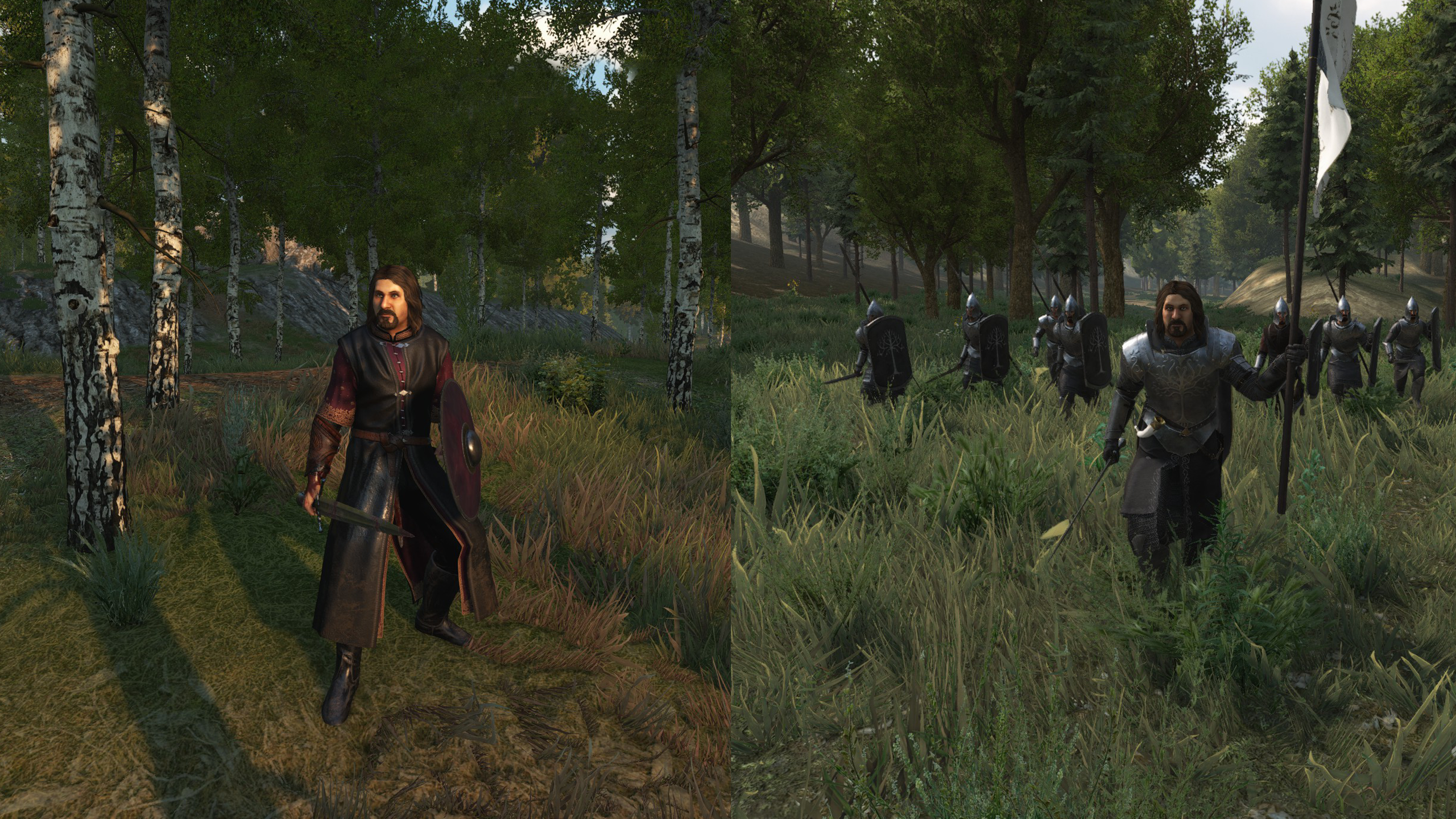 Theoden and Royal Guard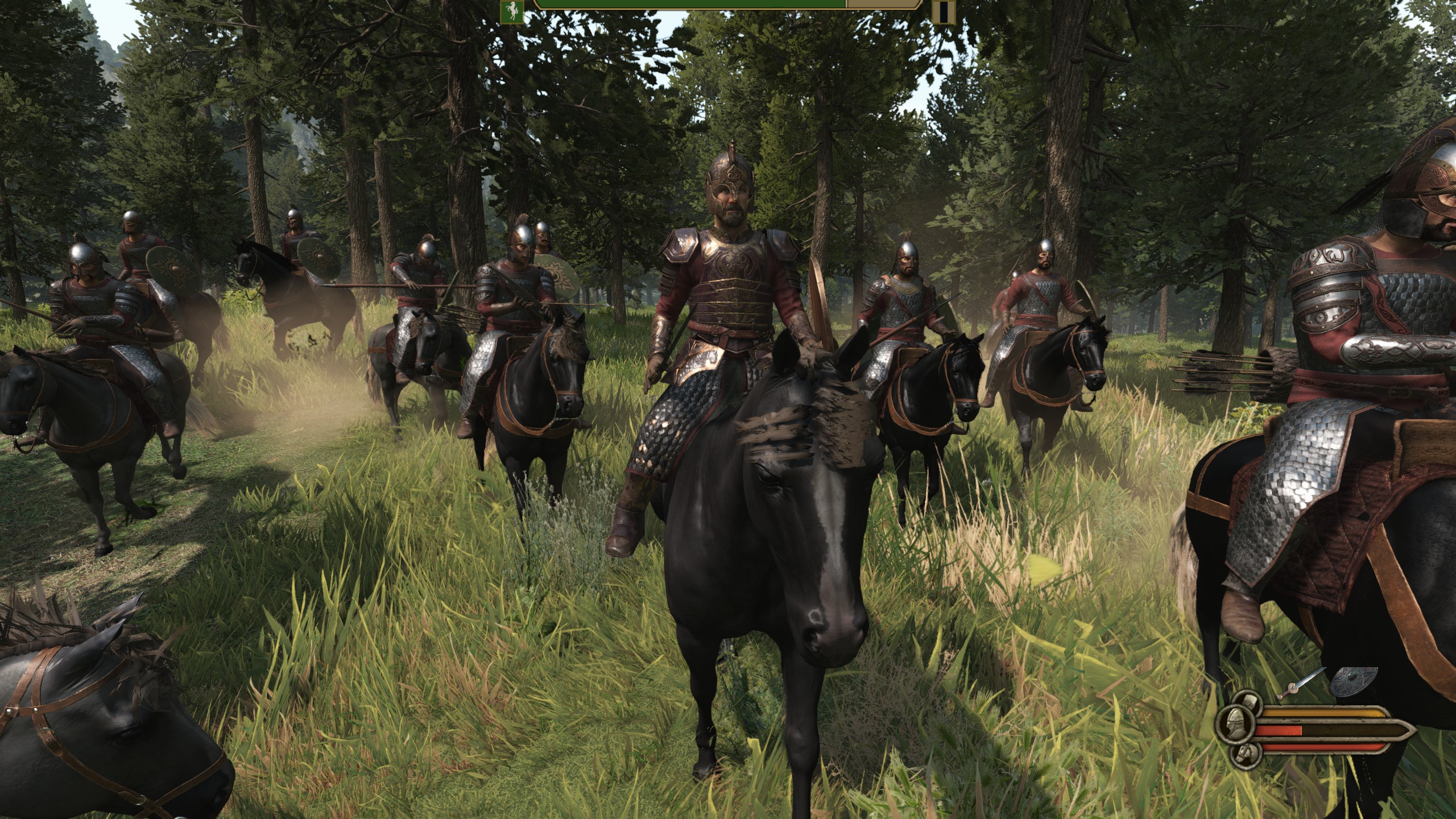 Black Numenorean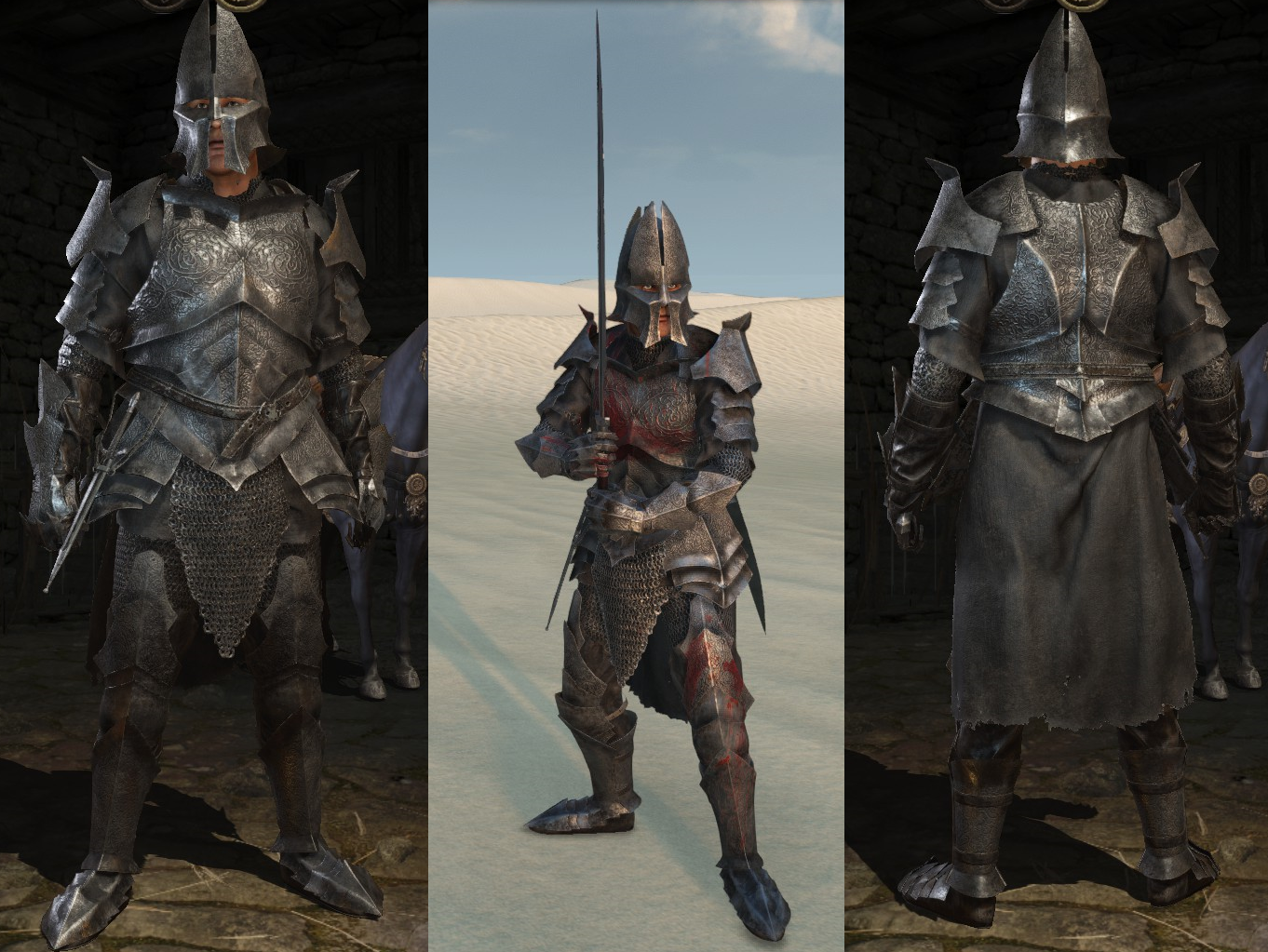 Lossarnach Axeman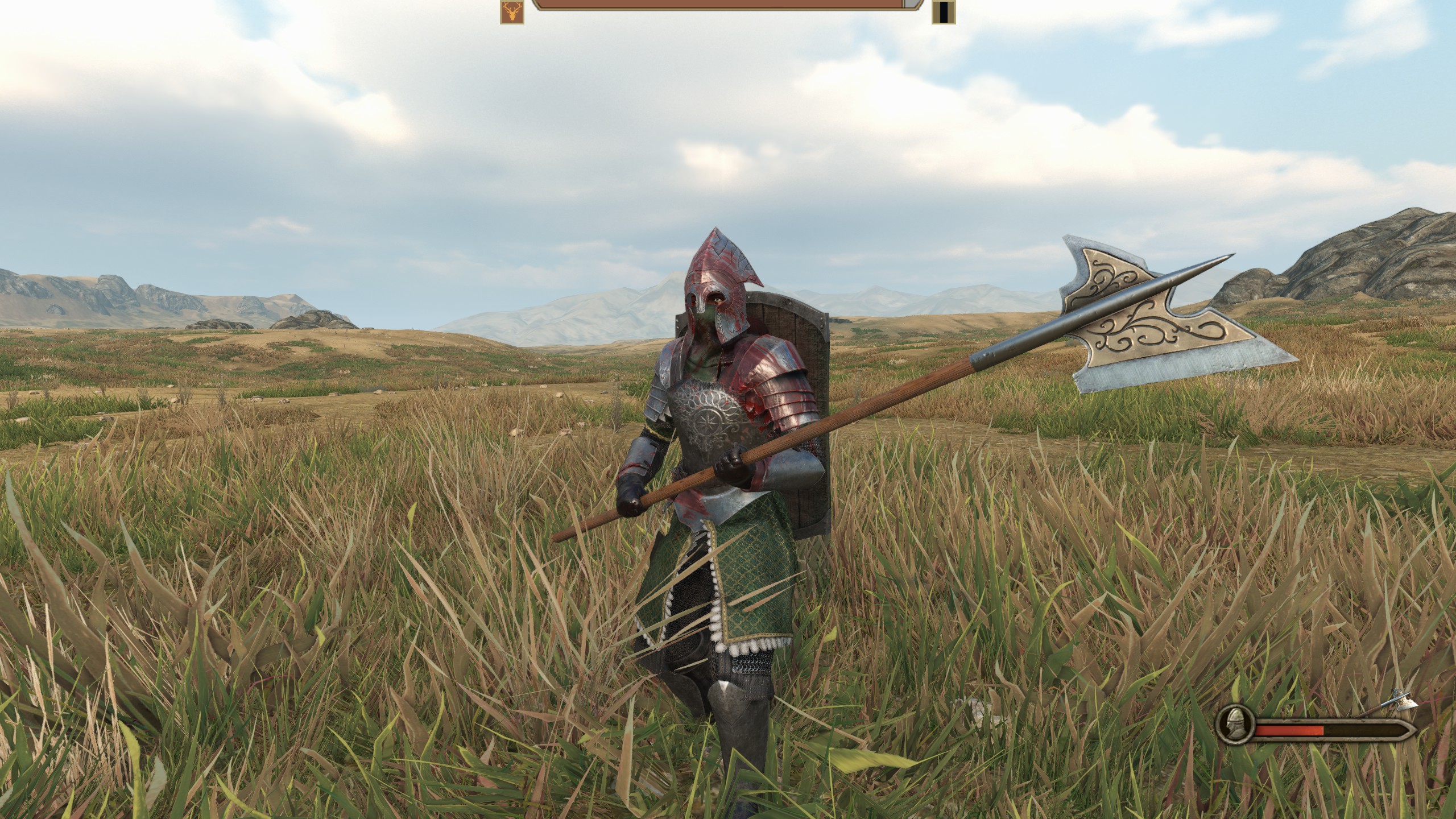 Tower Guards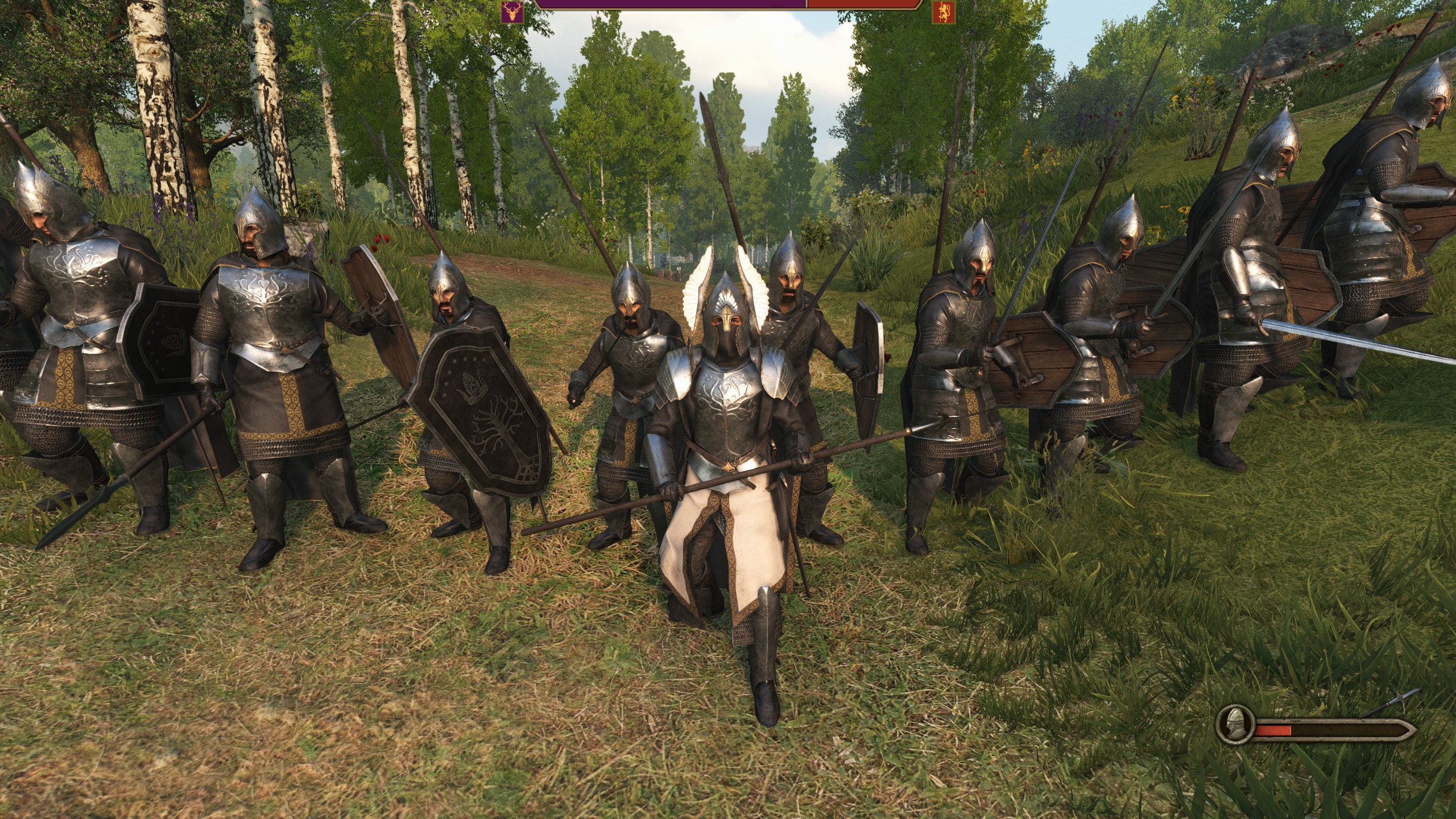 Renders
Warning: Work in Progress
Gondor
Ithilien Rangers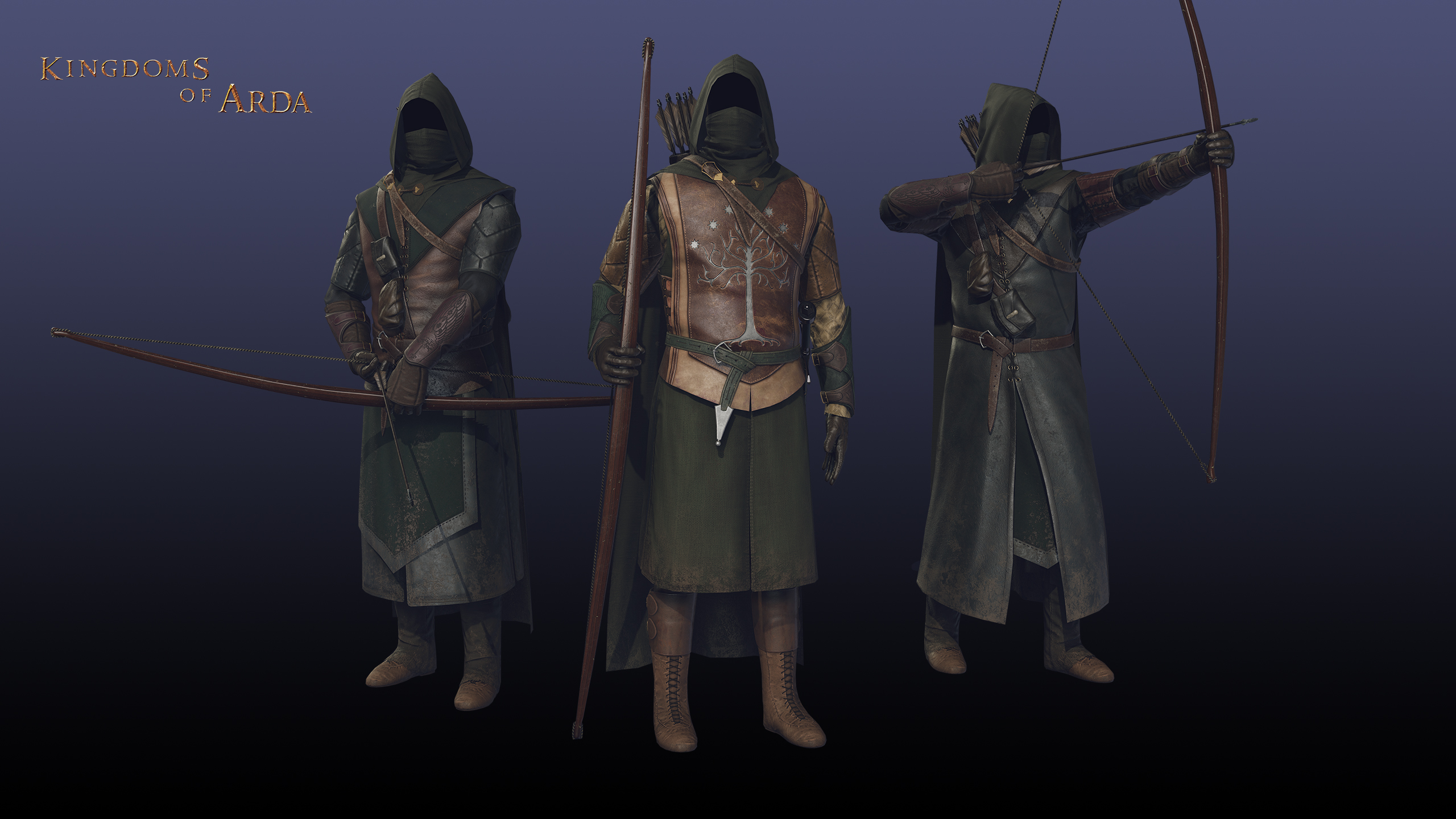 Elessar's Guard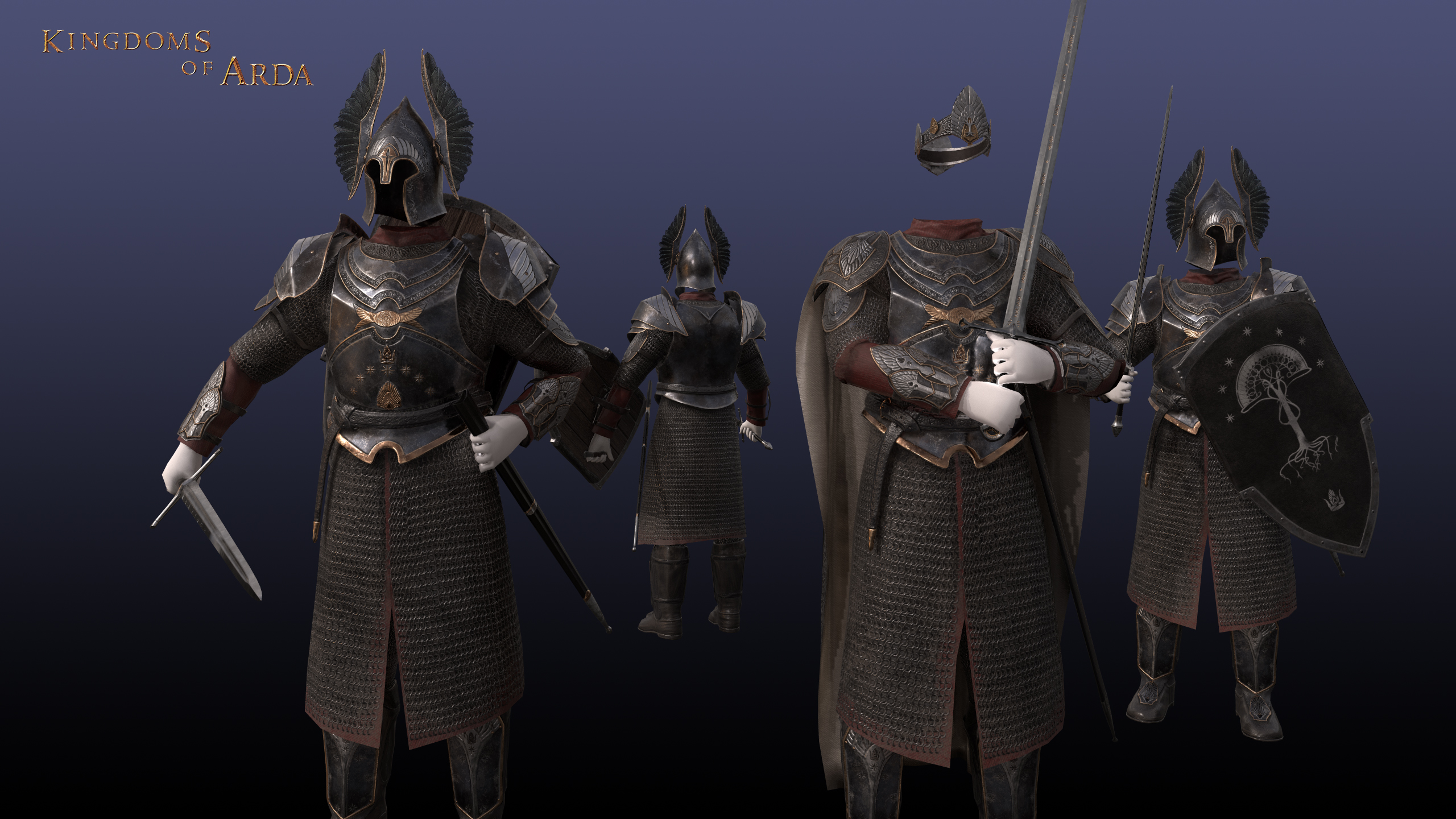 Gondor Veterans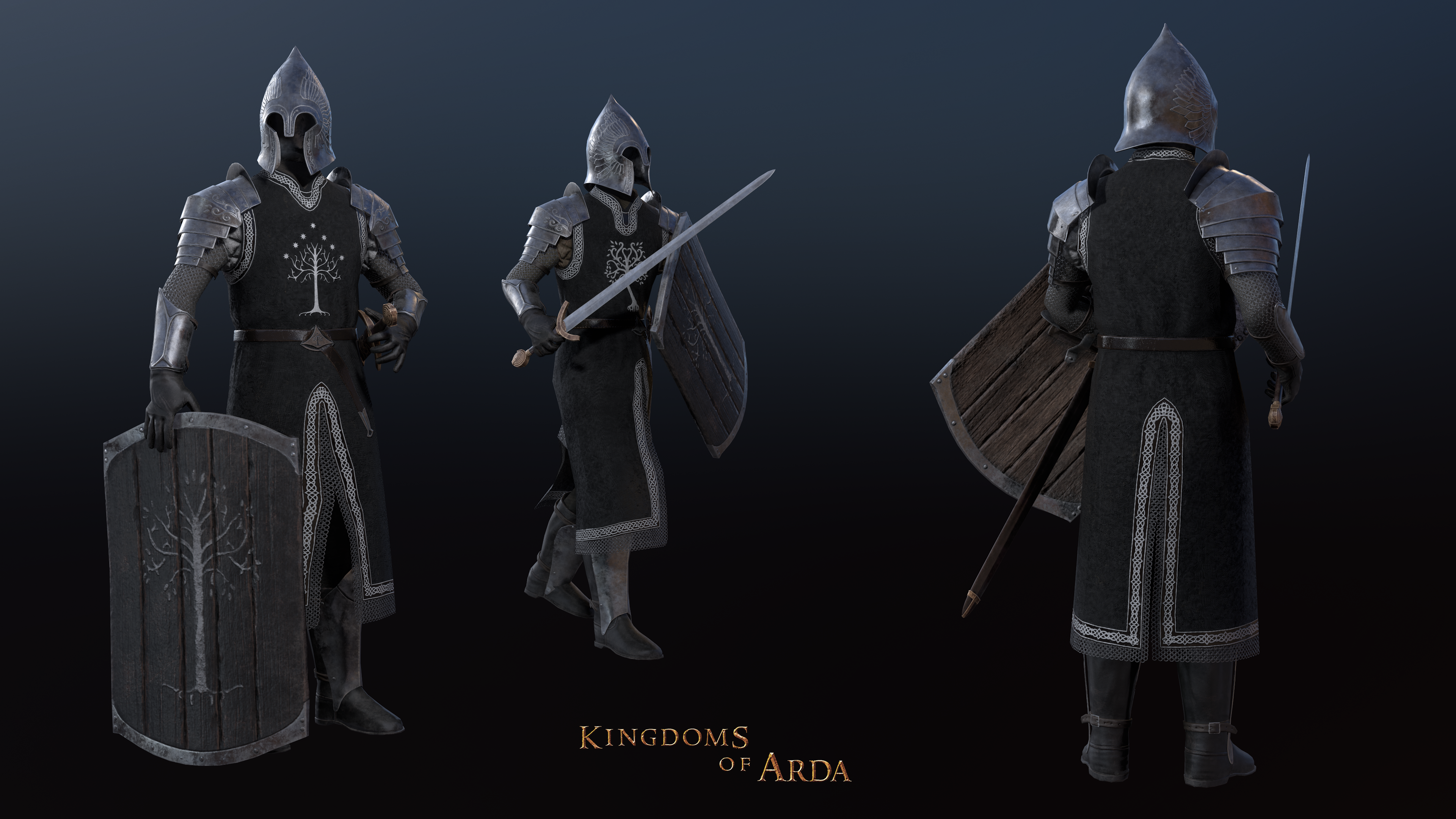 Blackroot Vale Marksmen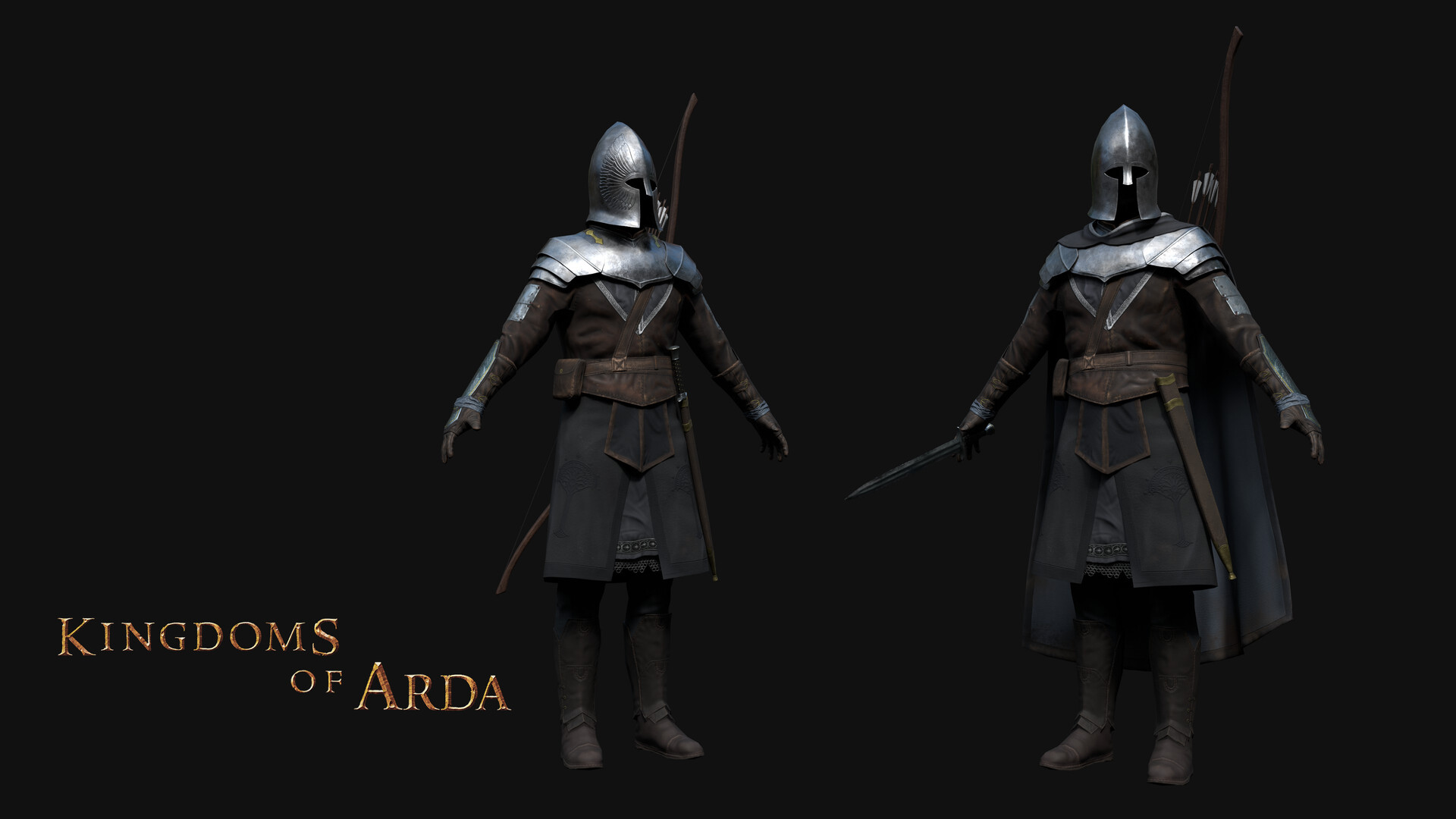 Lebennin Elites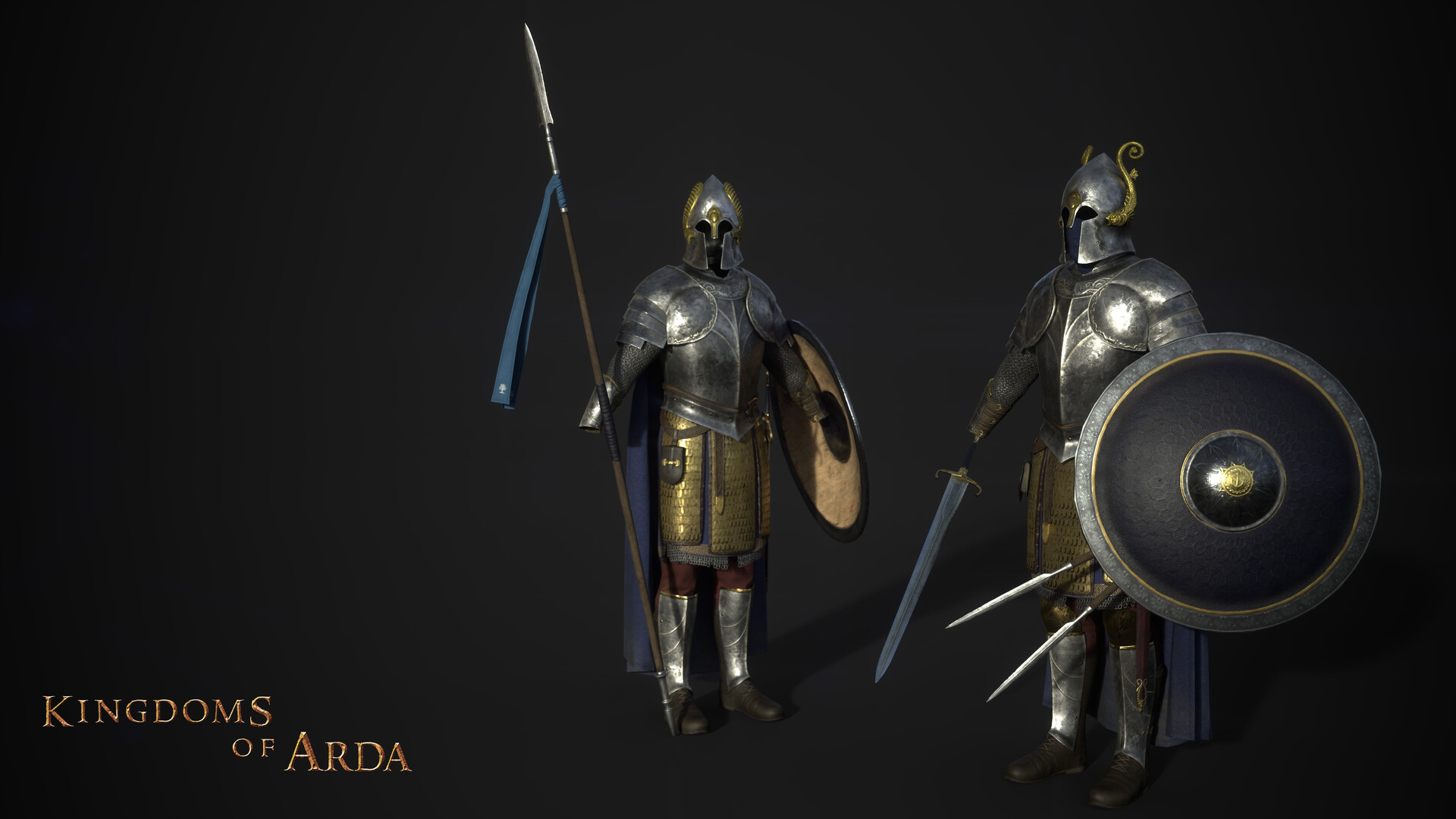 Swan Knight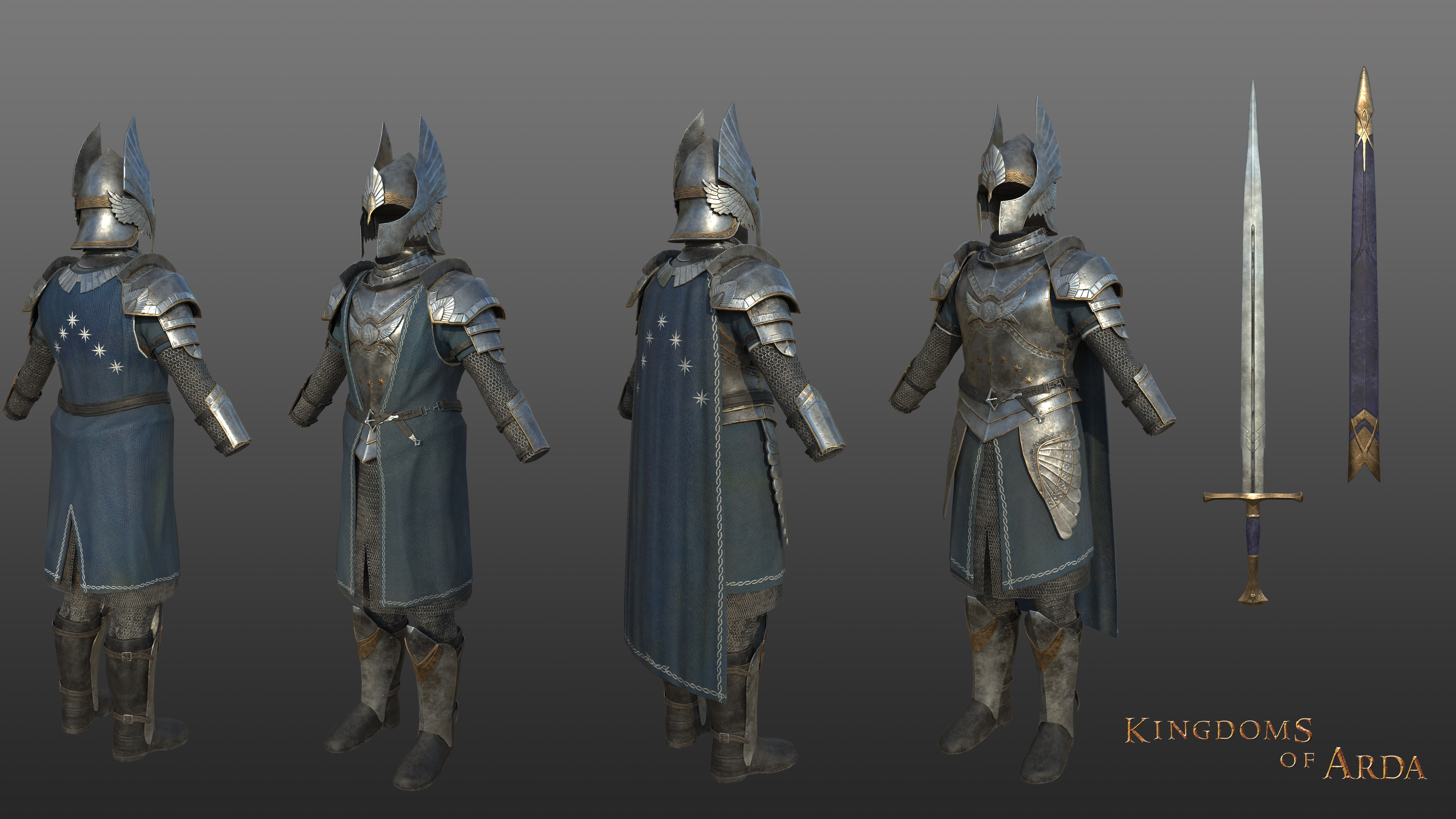 Dol Amroth Captain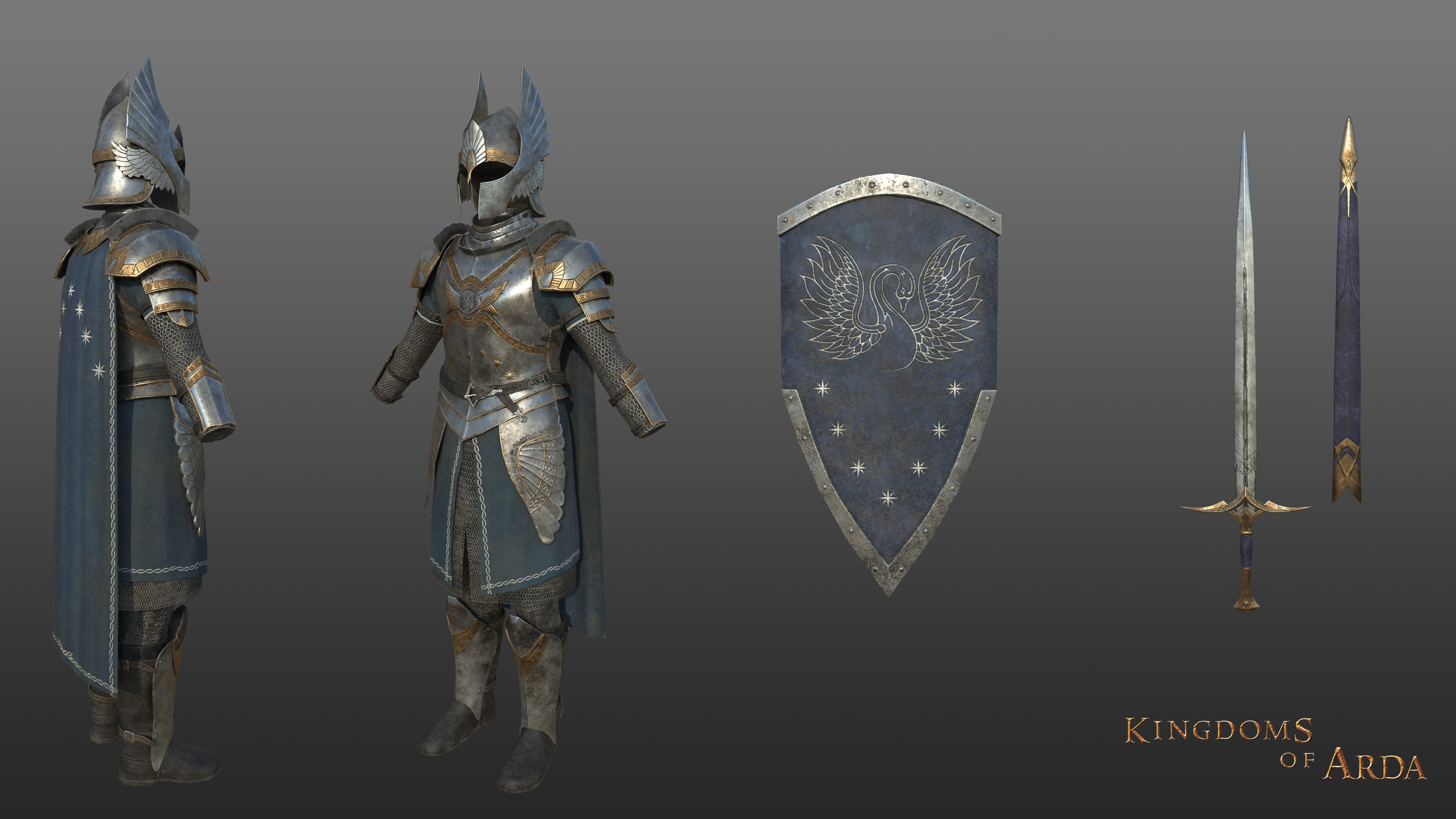 Gondor Crown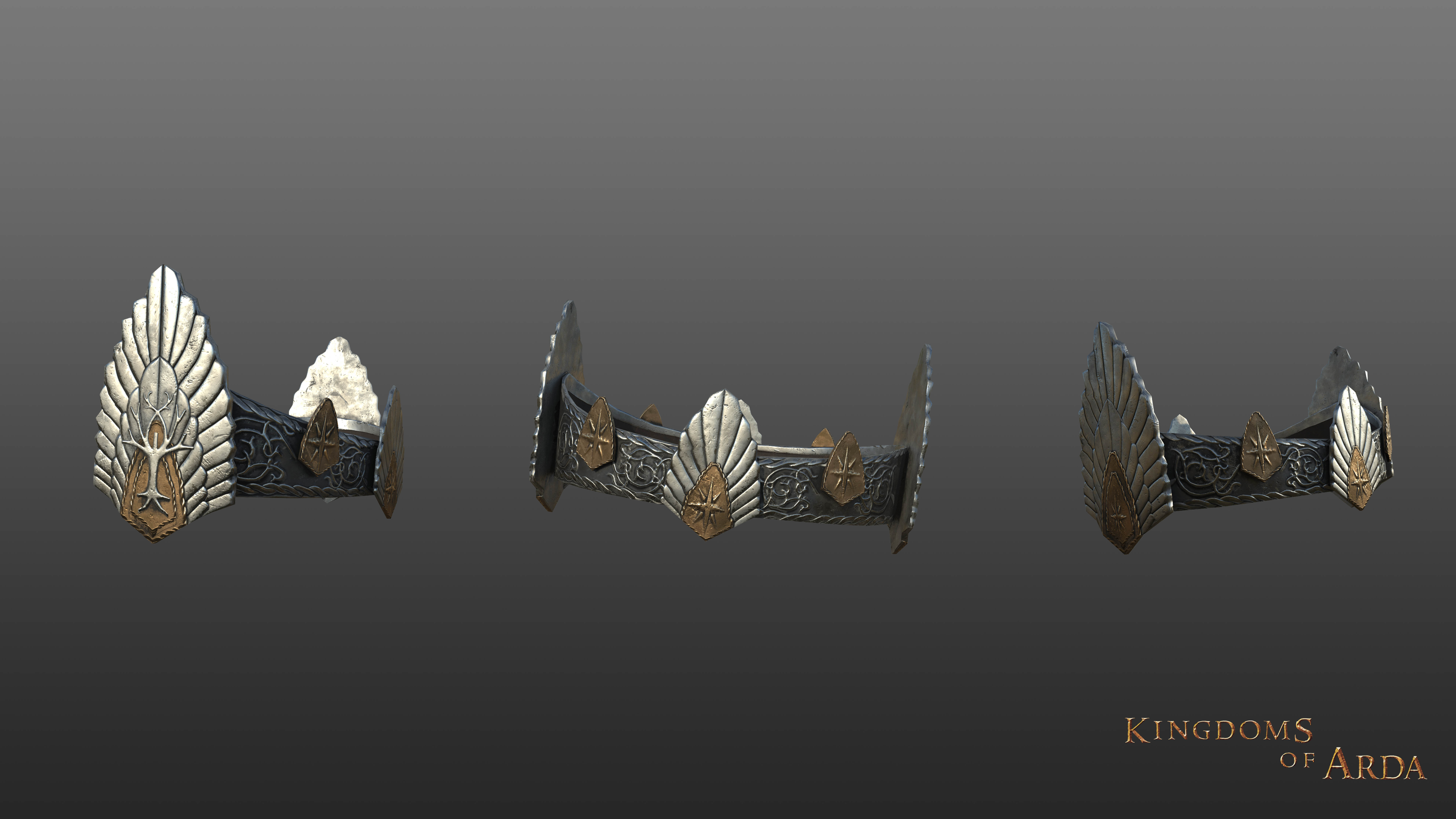 Mordor
Great Beasts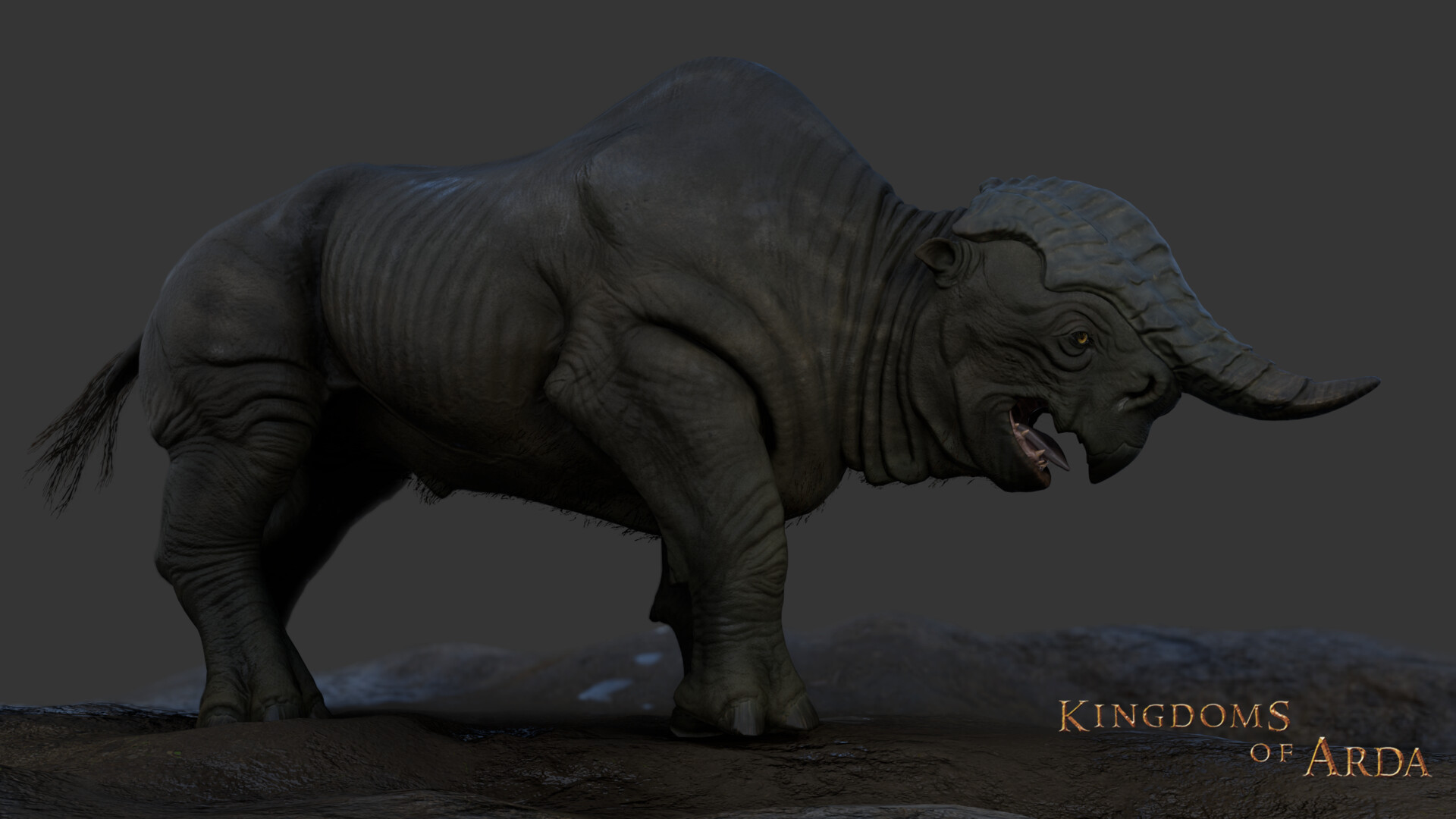 Mordor Uruks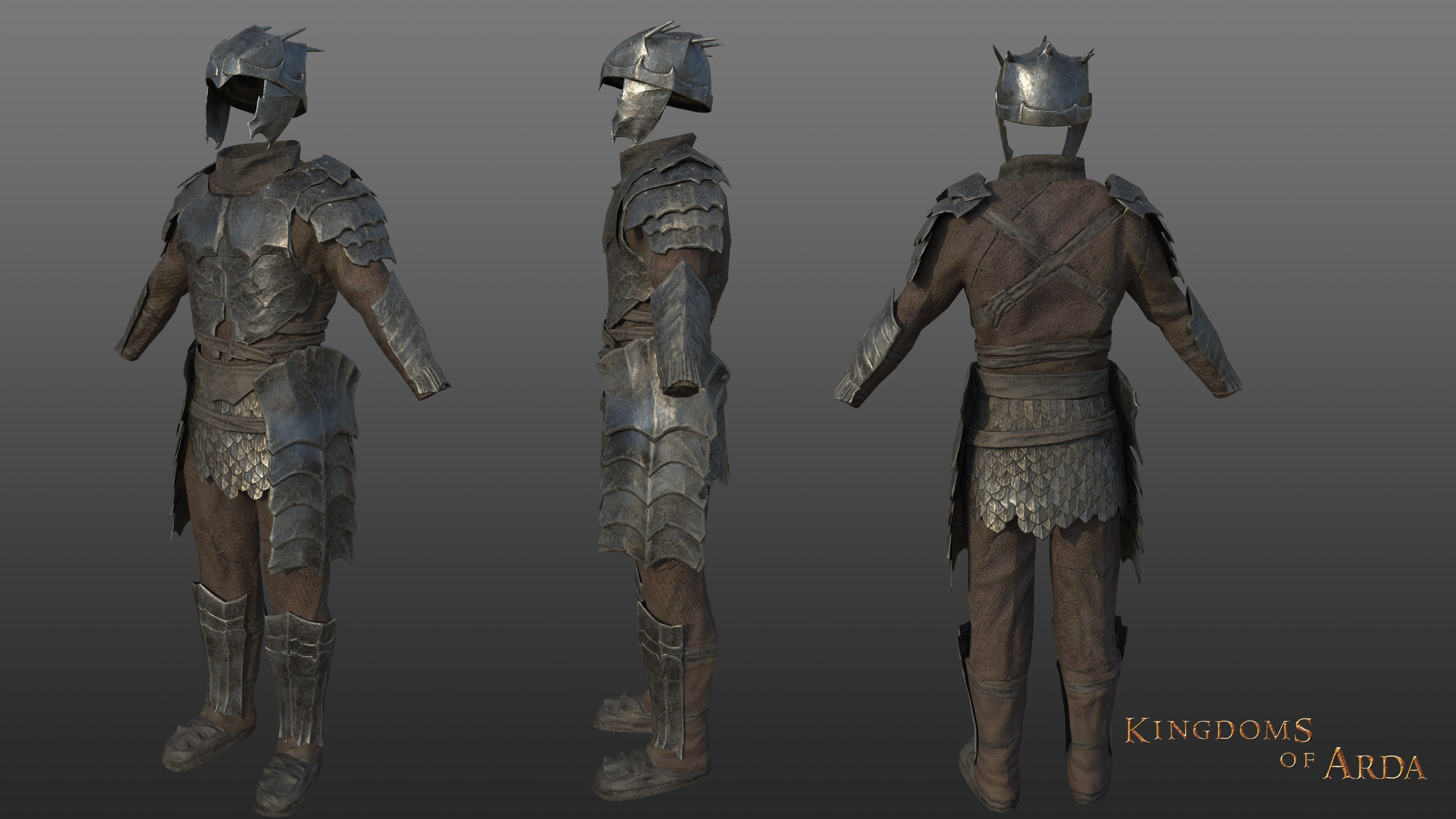 Olog-Hai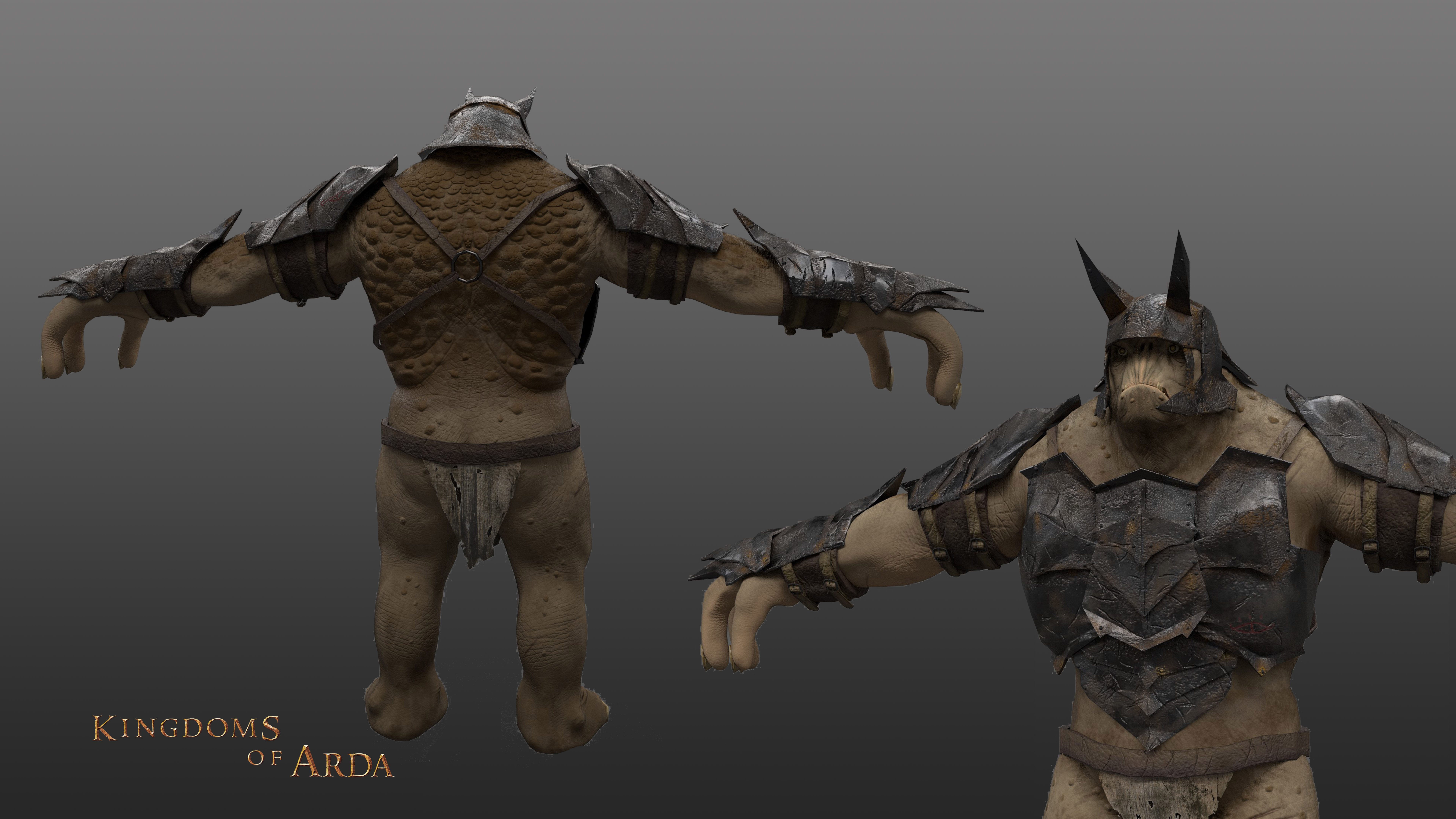 Mordor Orc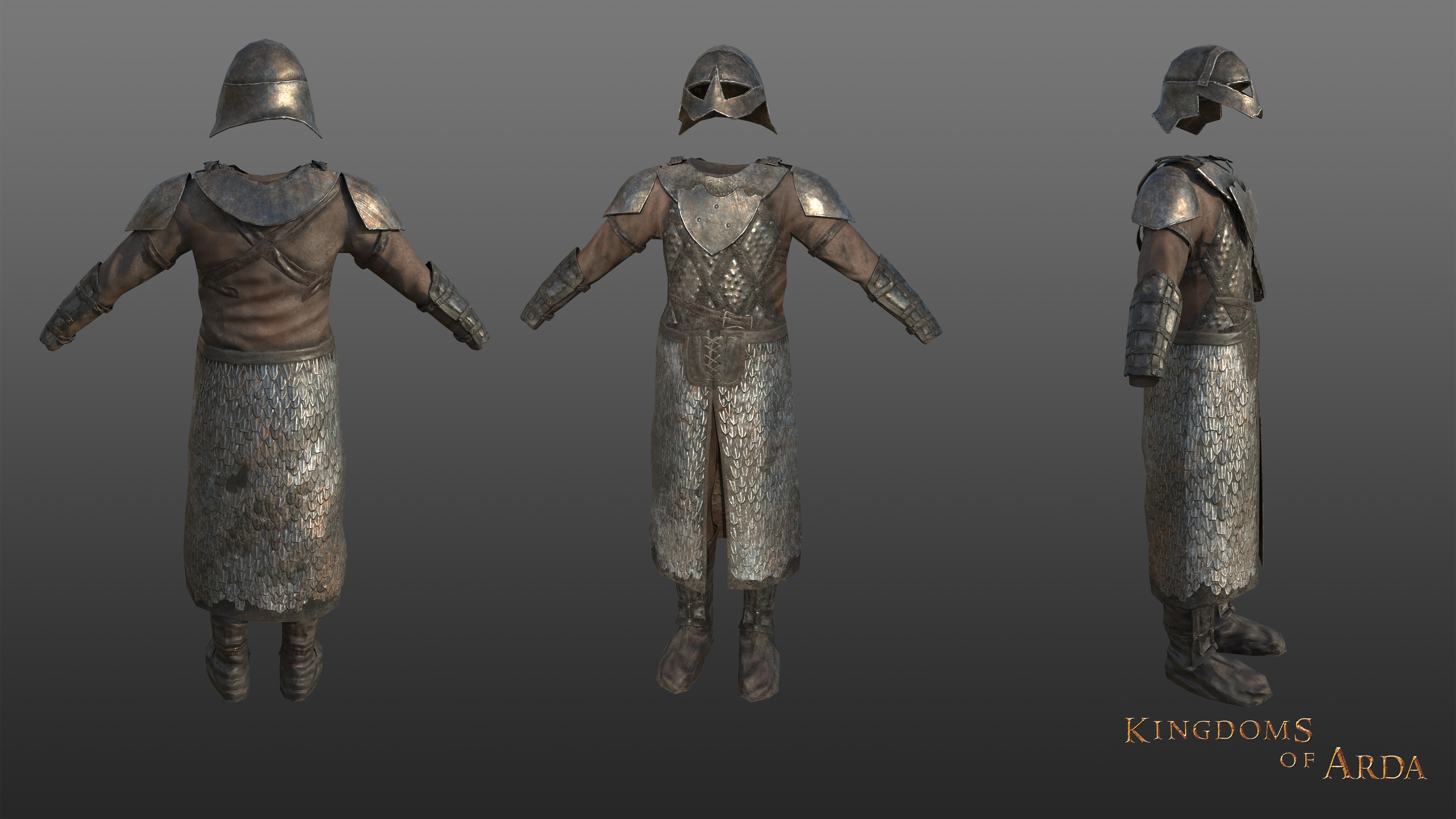 Dwarves
Erebor Armour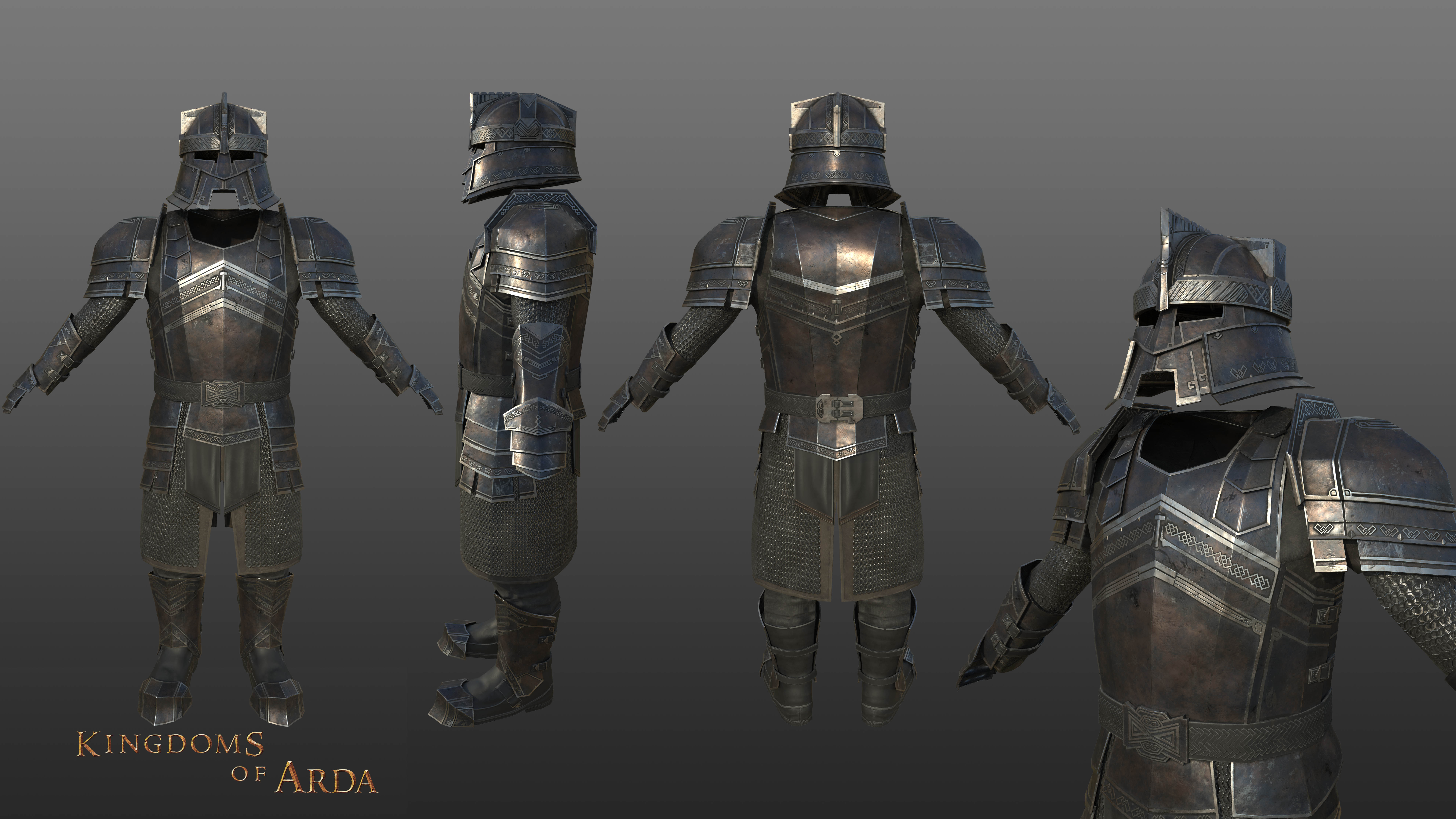 Erebor Weapons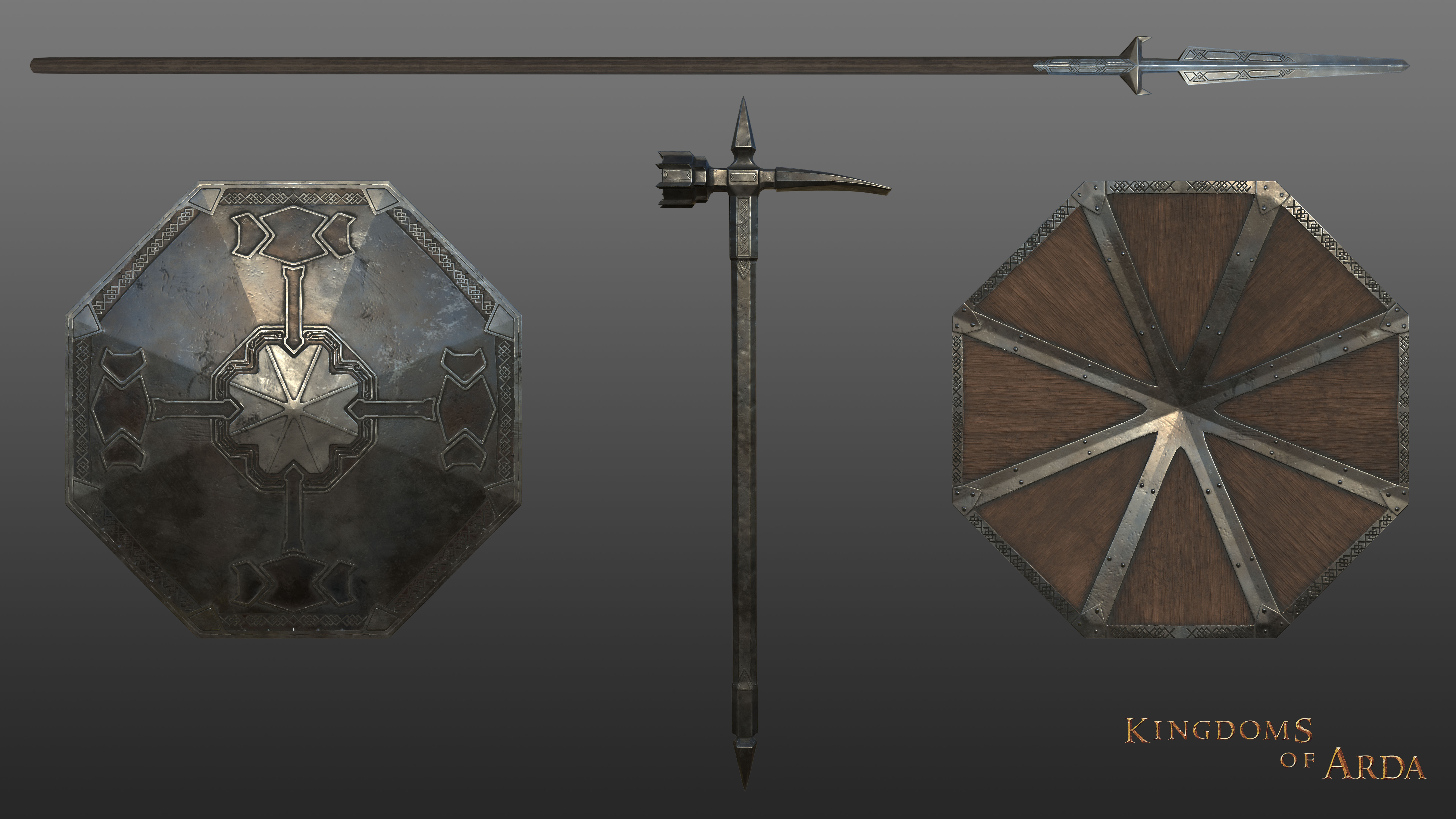 Elves
Elves of Lothlorien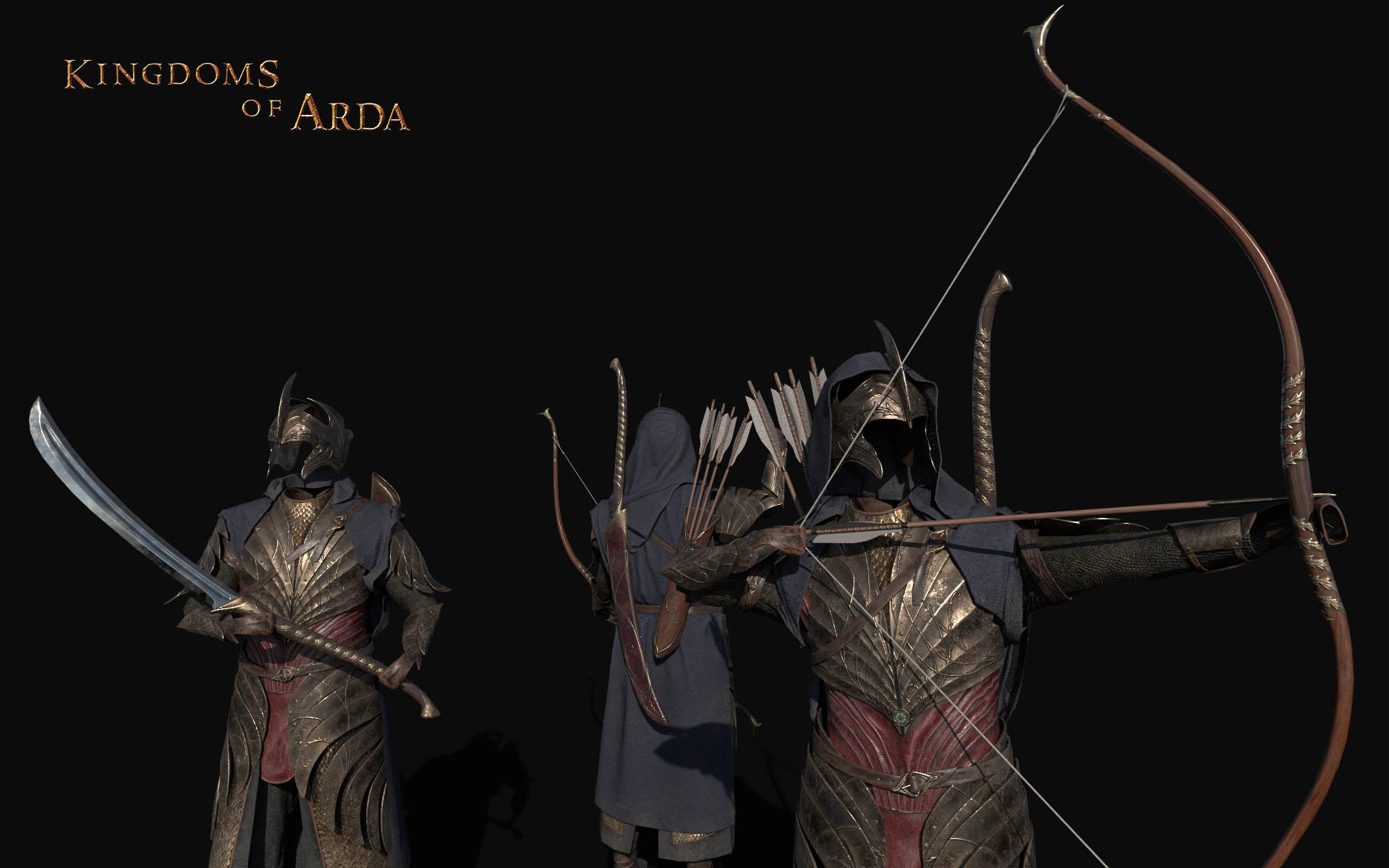 Isengard
Fighting Uruk-Hai: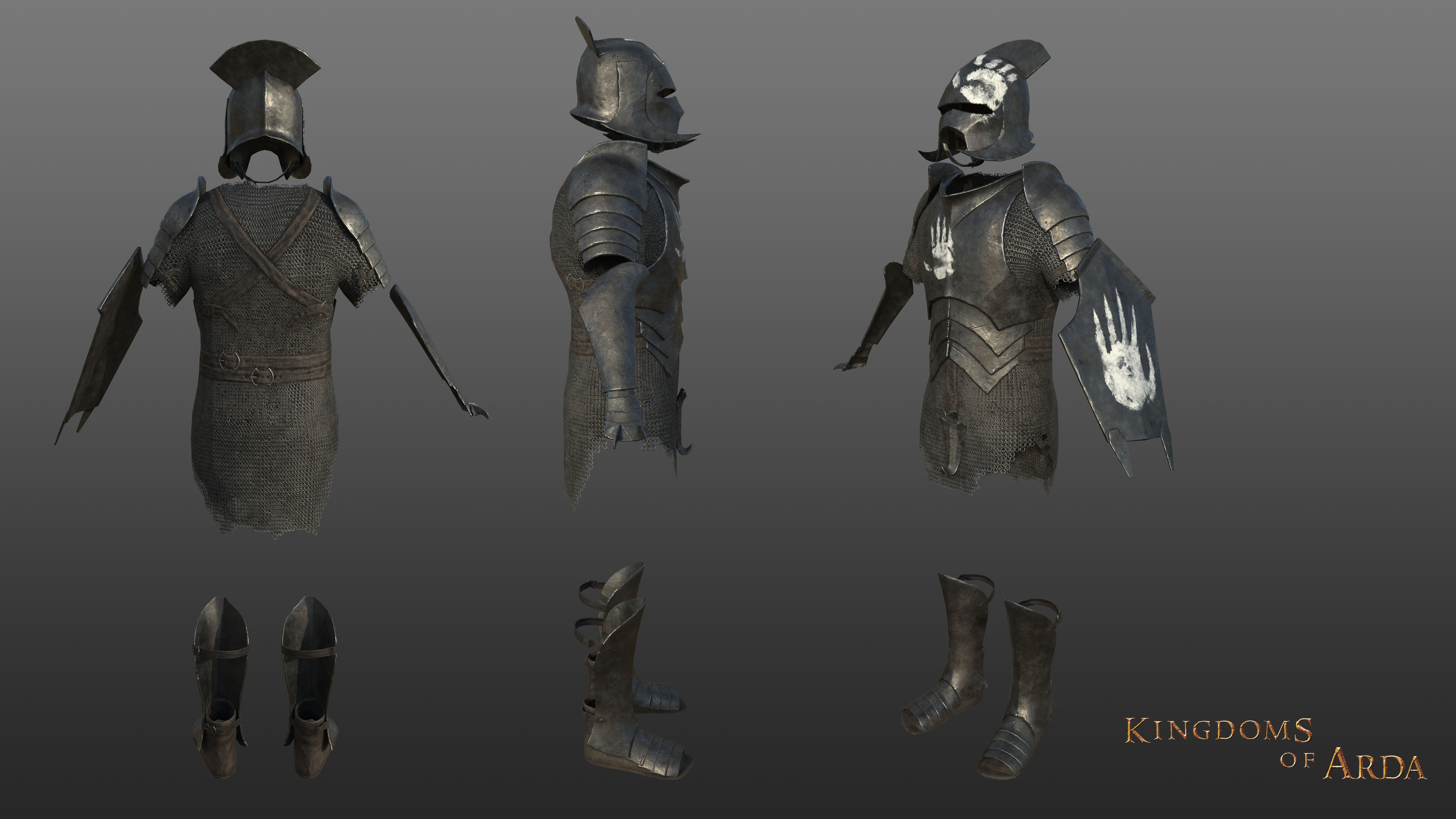 Uruk-Hai Scouts: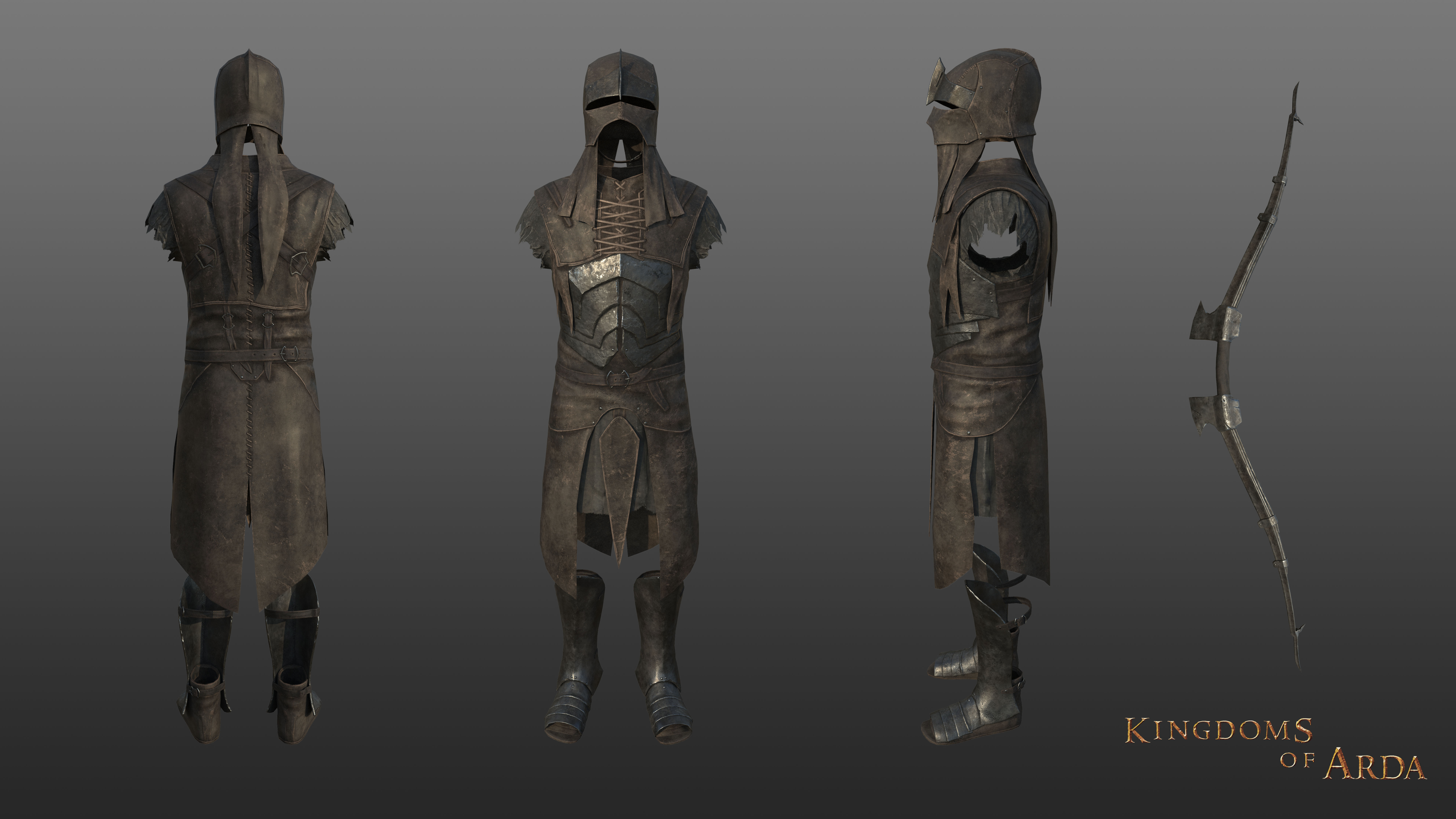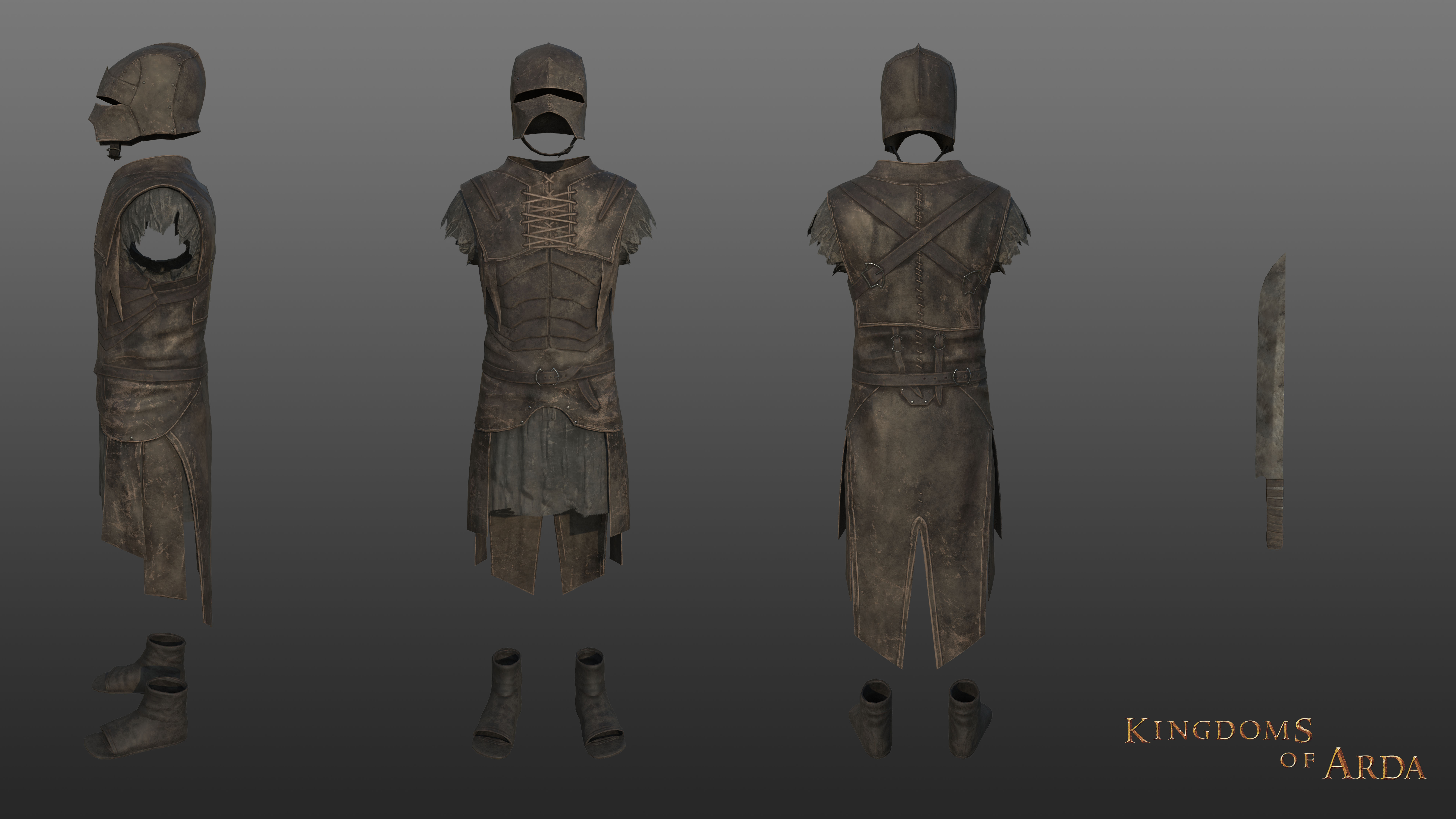 The Northern Dunedain
Soldiers of Cardolan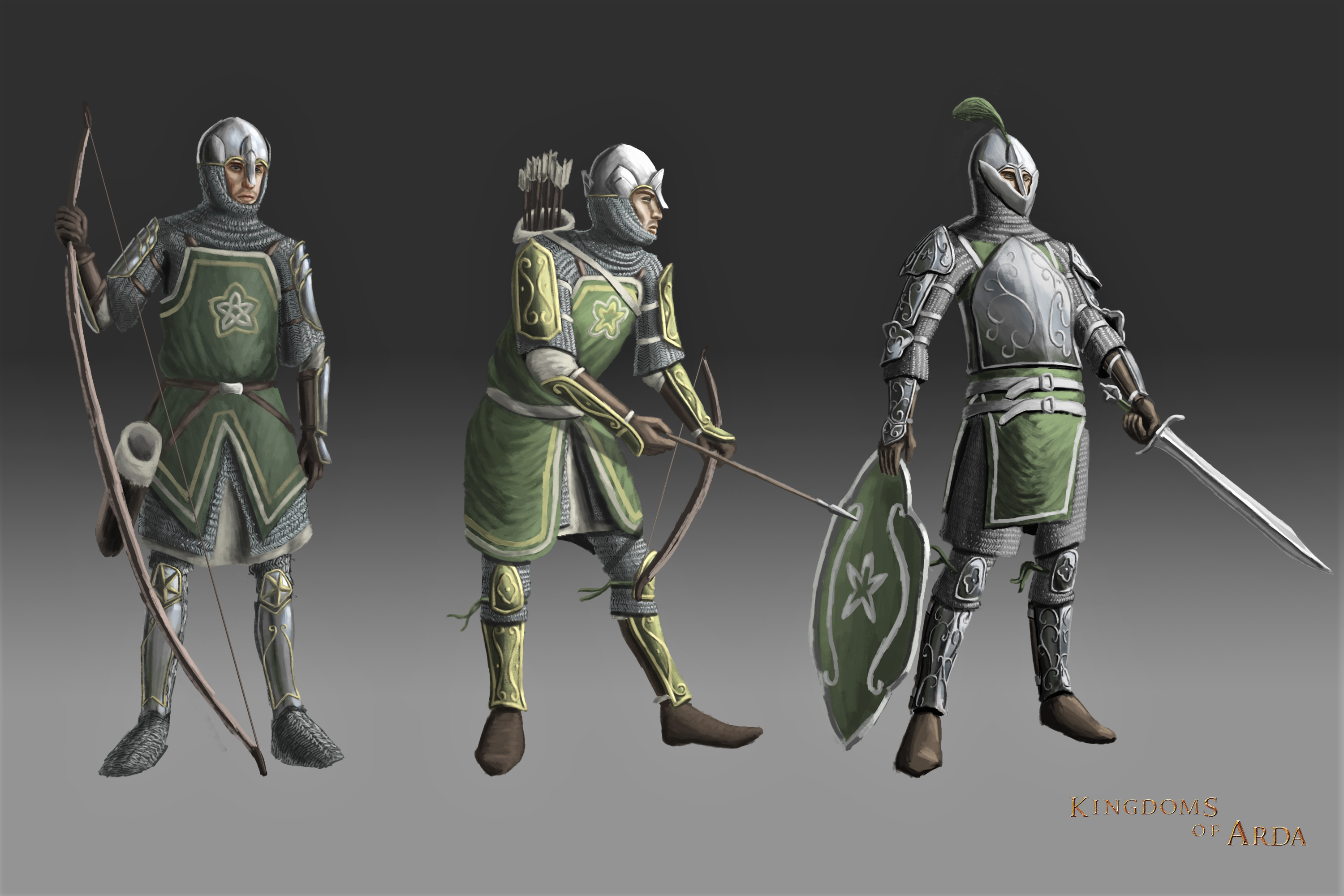 Rhun
Rhun Infantry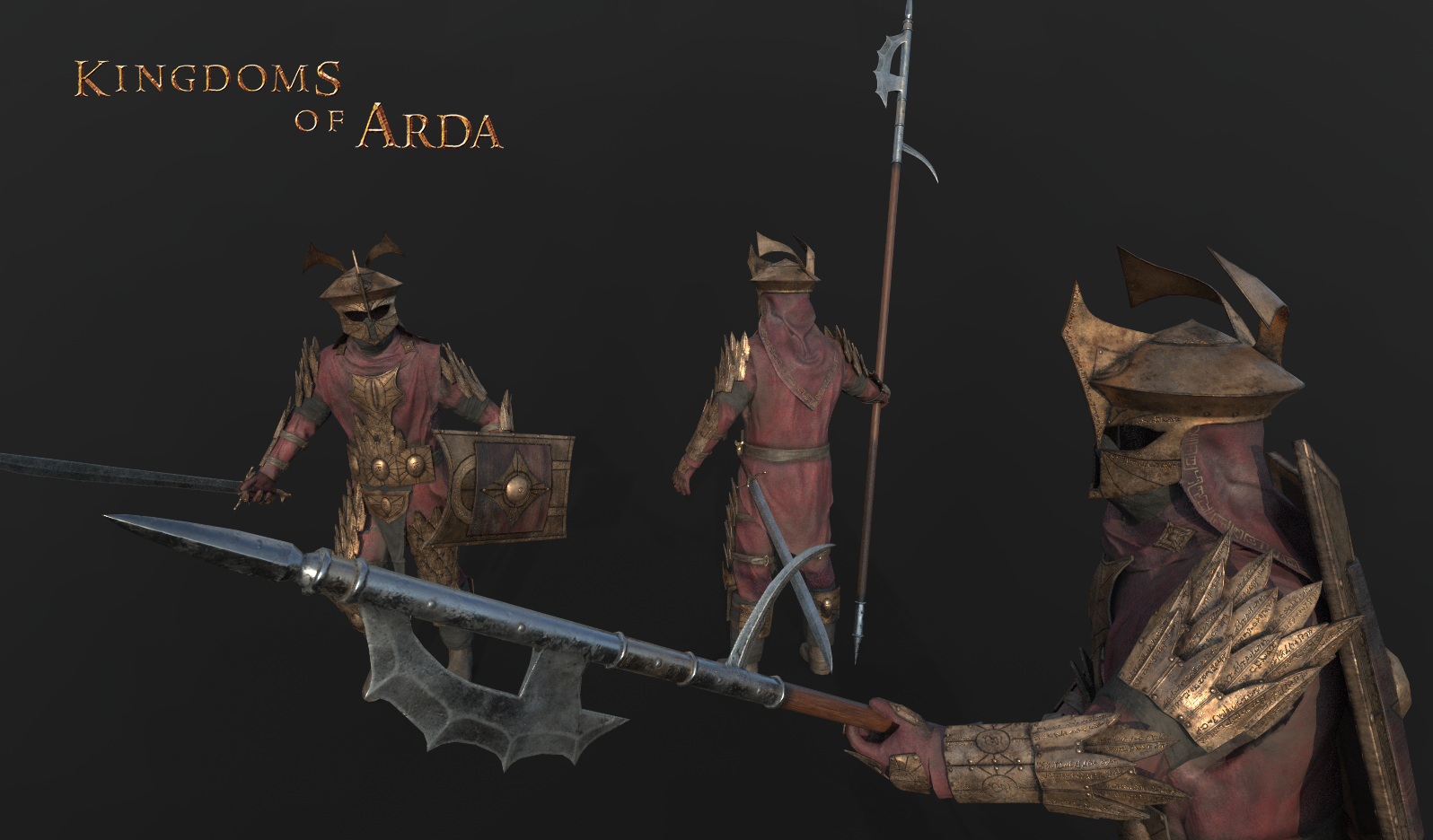 Concept
Orcs of Morgai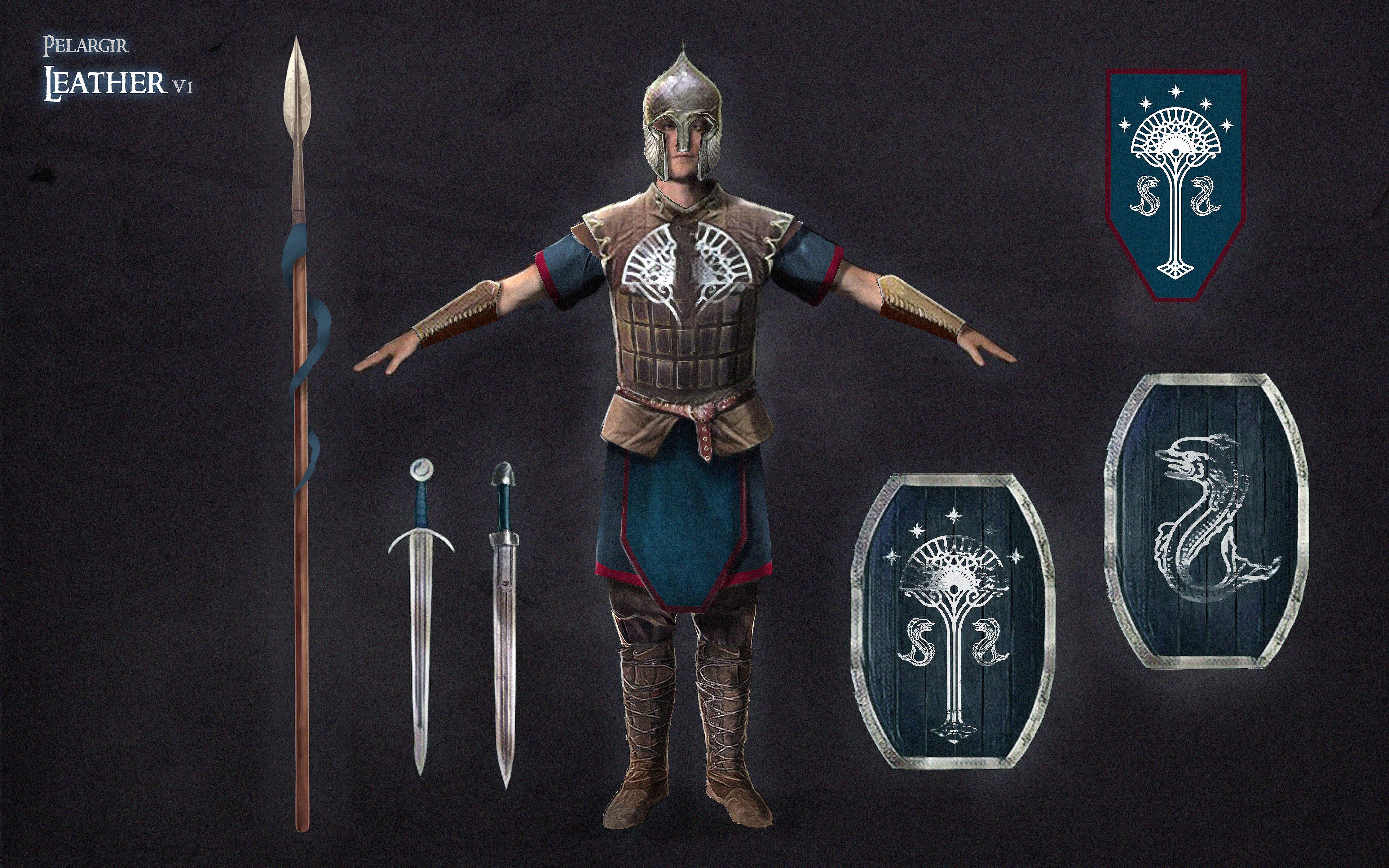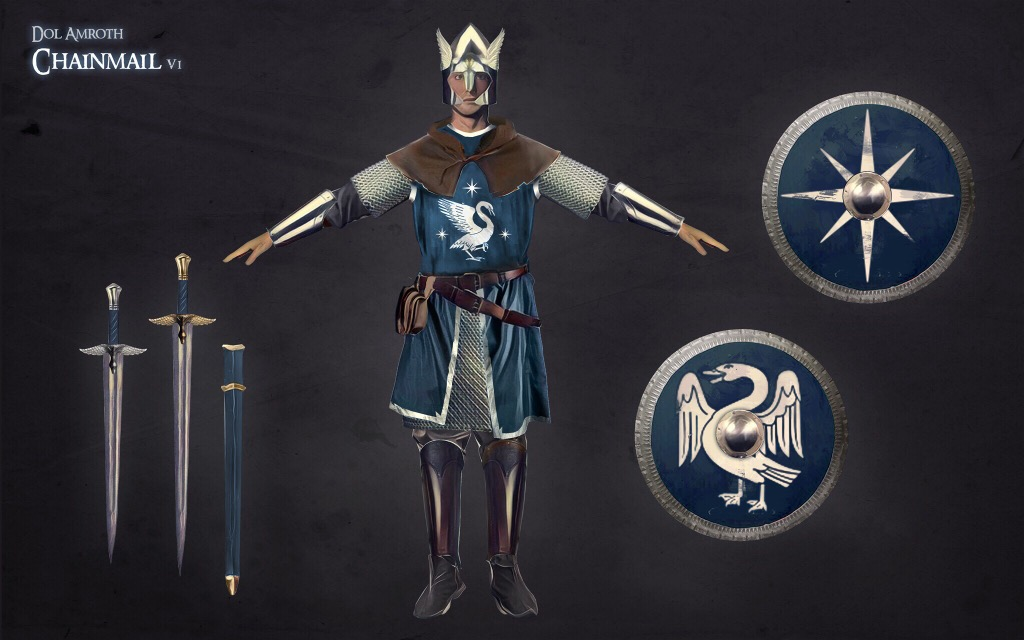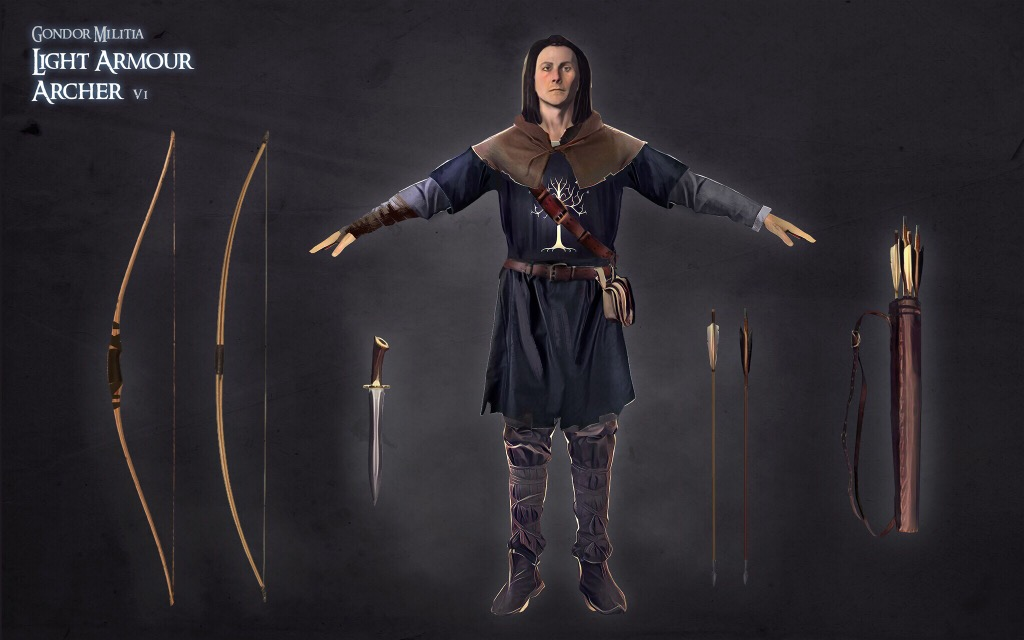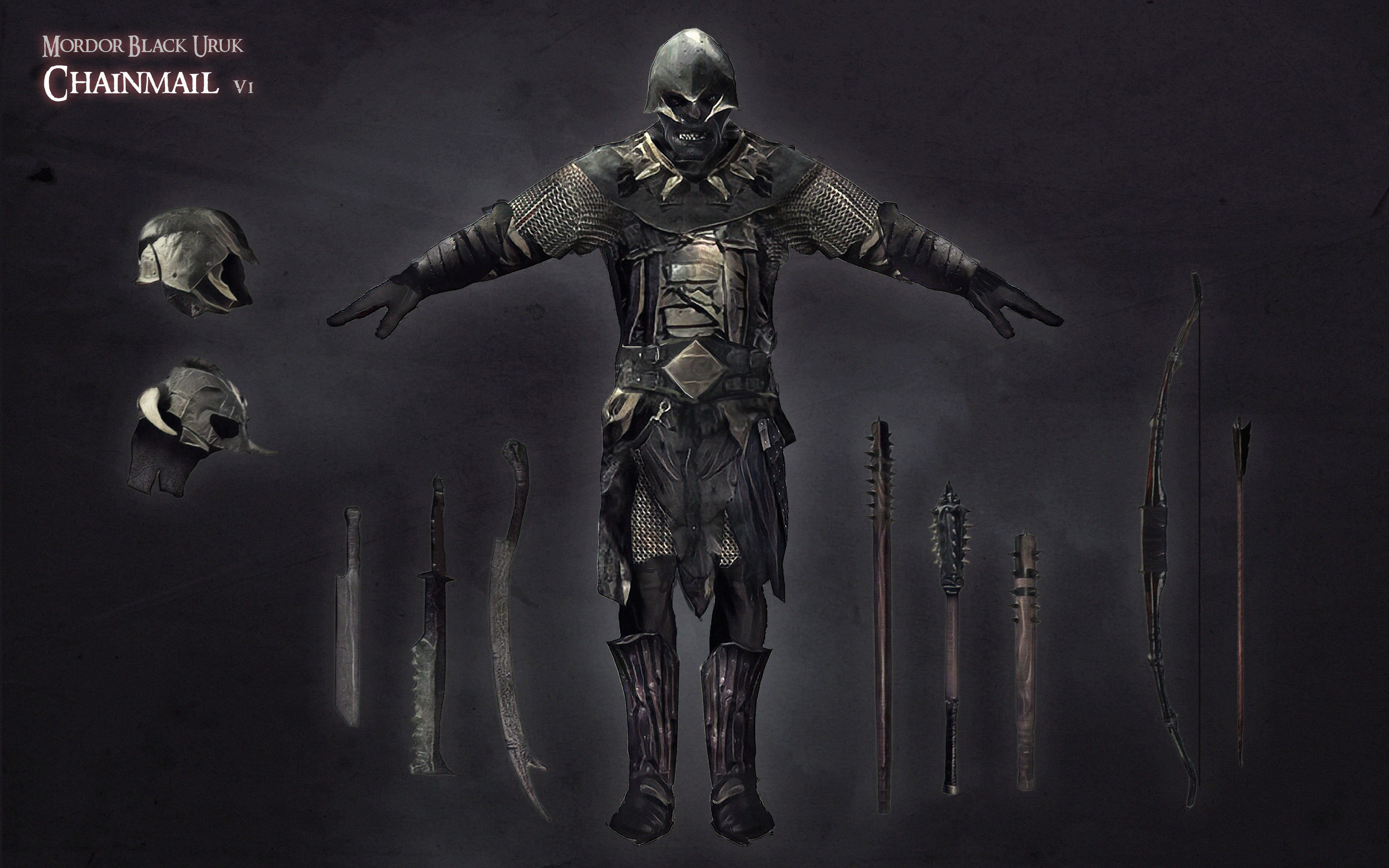 Videos
FAQ
​
-How can you create a mod for a game that is not out yet?
Without access to the game we cannot. However we can certainly create plans for the mod, which we are currently doing. Factions, items, quests, locations, troops and much more can be discussed. Moreover we create 3D assets to use when the game is released. This is an extremely time consuming process and can be done without any mod tools.

-How long after Bannerlord will KoA release?
We cannot say right now. It depends on how much we want to release and how quickly we can learn the tools for Bannerlord. A early estimate for a solid build is 6+ months. Of course there will be testing and maybe even an alpha before that.

-What art direction will this mod be taking?
We will be following the Weta designs for the movies almost entirely. We will use other sources such as concept, Games Workshop and previous Lord of the Rings modifications.

-When will KoA take place in?
T.A. 3016 aprox. 2 years before the fellowship leaves Rivendell.

-Where will KoA take place?
We plan to cover a very large portion of Middle Earth. Although first only Gondor, Rohan and Mordor the map will be expanded far in all directions. Possible even reaching the Orocarni Mountains at a point.

-Will X troop have X equipment?
We will try to make every troop unique as possible. No orc will share equipment with a human and no man shall use a native armour.

-What races will there be?
Men, Elves, Dwarves, Orcs, Goblins, Uruks and Trolls.

-How will races differ?
Each race will have preset abilities. Dwarves will be much stronger and have more hitpoints while being slower and abominable riders. Elves will be more agile and Men will be overall average. Of course each will have special skeletons and equipment restrictions.

-Will there be banners on the field of battle?
If there are no field banners in the base game we will take it upon ourselves to add them in.

-Can I help?
Currently we are not taking on new members.
You can find more pictures and information on our page at Moddb page
http://www.moddb.com/mods/a-lord-of-the-rings-mod-kingdoms-of-arda
some are out dated but may give you an idea of what is to come. All new images will be posted here at Taleworlds as well as Moddb.
Last edited: