Recruit

Greetings everyone!
A public Iron Europe mini-campaign (hosted by NWRP) will start on the 3rd of December, with events every Saturday and Sunday for 3 weeks straight. Featuring 2 custom maps and both battle and conquest game modes, we will be following the stories of a French and German battalion as they go through battles and eventually meet up in December for a grand finale.

In the meantime, make sure you get the mod installed: we will be using v2.1 as attached. You will need to install the 2.0 file first and then overwrite it with the 2.1 file.
Time: 20:00 GMT, 21:00 CET
Server name: IE_Public_Events
If you have any questions, feel free to reply here.
https://drive.google.com/file/d/1__LwaHSBKjHy13NFE5bL-BLKLwDwAGXp/view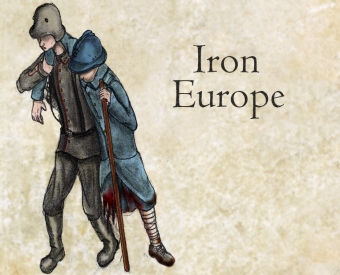 Fixed artillery particles All bayonets are visible now Removed Angry elephant Uniforms of the French are fixed Class limits of the French are fixed Added bagpipes for the British and removed the drummer SMLE speed is nerved, it is now equal to the lebel...
www.moddb.com
Last edited: