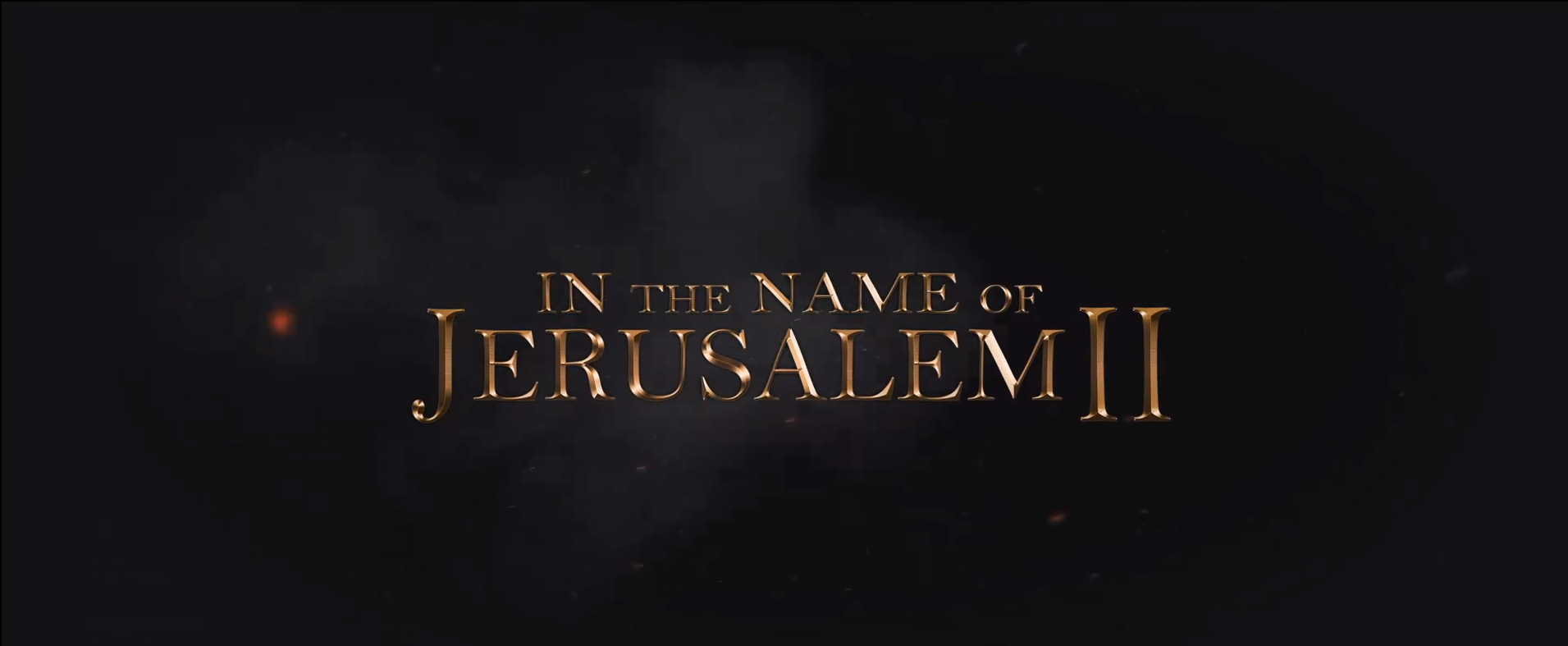 My sacrifice, O God, is a broken spirit;
a broken and contrite heart you, God, will not despise.——Psalm 51:17
​
It has been a hundred years since Crusaders took over Jerusalem. As time passed, grievances and struggles aroseupon the Eastern Mediterranean.
Two kings of Jerusalem died soon and after. Guy of Lusignan took the throne through royal marriage and was crowned King of Jerusalem. Meanwhile, Saladin in Egypt and Syria rises up as he prepares to reclaim the sacred city of Jerusalem. The Frankish domain in the Holy Land is at stake; while another Crusader state, Principality of Antioch, decided to stand aside from this conflict.
Wallowed in his power, Guy was blinded by personal greed. He could not tame powerful houses under his command due to lack of prestige and strategic mind compared to King Baldwin IV. As the head of warlike lords, Raynald of Châtillon, who thirsts for renown from war; started carrying out provocation. At the end of A.D. 1186 (A.H. 581), he led an army from Castle Karak and assaulted Saladin's caravan, murdered guards and looted valuable goods. Such action led to the end of the truce, as Saladin got an excellent excuse to wage a new war against the Kingdom of Jerusalem.
In the North, the geo-political order of the past begins disintegrates. Since the death of Basileus Manual I, the hegemony of Imperium Romanum started to collapse. In the Balkans, Serbians began leaving the subjection from the Empire and moved towards independence; Bulgarians rose up again with Cumans and started raiding in the region of Thrace. In Anatolia, the threat from Seljuks has been weakened because of internal struggle among maliks over the sultanate. But Turkmens from the East are still harassing the imperial borders constantly. Furthermore, the favor of luck starts shifting toward the Principality of Cilicia Armenia in the corner of Anatolia.
It is the year A.D. 1187 (A.H. 582). A new era is about to break the interminable night before dawn. Who can ever determine their fate?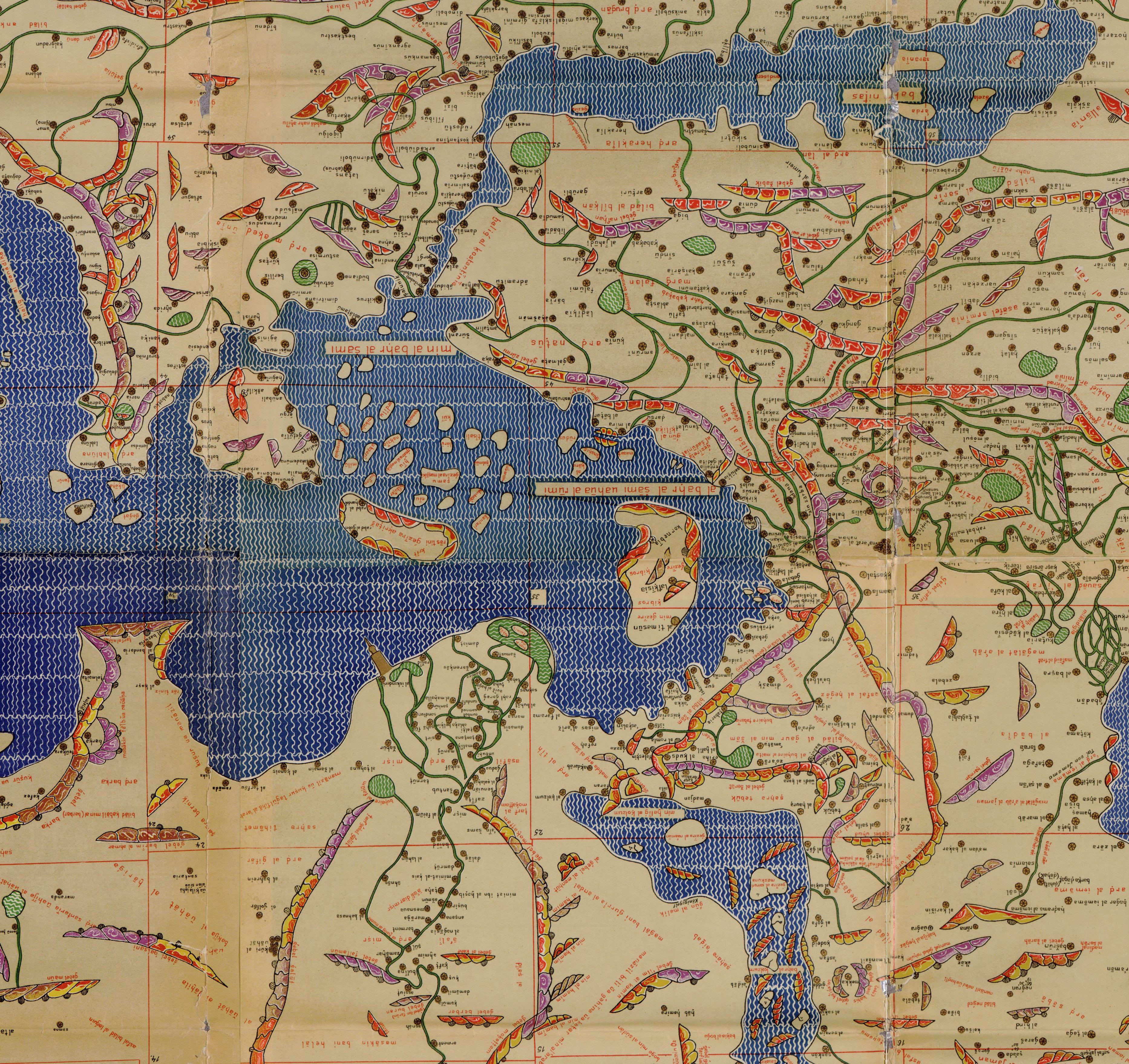 Al-Idrisi's world map, A.D.1154 (copied in A.D.1456)​
Greeting, warriors of Jerusalem!
Our previous mod In the Name of Jerusalem (INJ1) was officially released on 1st of June 2019. Since 2018, we have received loads of praise as well as feedback and suggestions from many of you. Sincere thanks for your constant support for our project! In return, we will present you with our new mod for Mount & Blade II: Bannerlord — In the Name of Jerusalem II (INJ2)
Our team members spare no effort to describe the historical period in the "Holy Land" around the Third and Fourth Crusade. However, the basic design and modules in INJ1 was based on the film Kingdom of Heaven (2005). It was a good film, yet there were quite some blemishes and misconceptions in historical terms. Thus, we will put more effort in authentic history, and try to reconstruct the historical features of Eastern Mediterranean region based on late 12th century's manuscripts, presenting a magnificent world for players to explore.
There will be more extended content in INJ2 compared to our first project. As our goal is to deliver more systems and features for players to start their own adventures in the Holy Land. But Bannerlord mod developing tools and systems are not stable yet, everything is still pending. As a result, we are unable to inform you of any confirmed features until the later stage of development.
No matter where you come from or what your goal is. You always have a chance to find your opportunity in this sacred land. At the start of the campaign, you will play as a member of the noble family instead of random wanderer, which might save you a lot of time on early game progress and experience the core content of our mod.
The Levant (or Sham) region is still the center of the campaign map. But we expand our world to Caucasia from the east and the Balkans from the west, north to the Black Sea and south to the Red Sea. We also add two new factions — Bulgarian Empire and Grand Principality of Serbia. The time period will set from 1187 to 1204 CE (A.H.582-600), which is between the Battle of Hattin and the Fourth Crusade.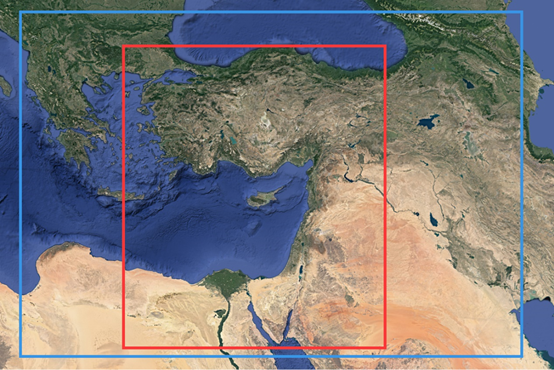 The campaign map has expanded from red to
blue region in the game compared to previous mod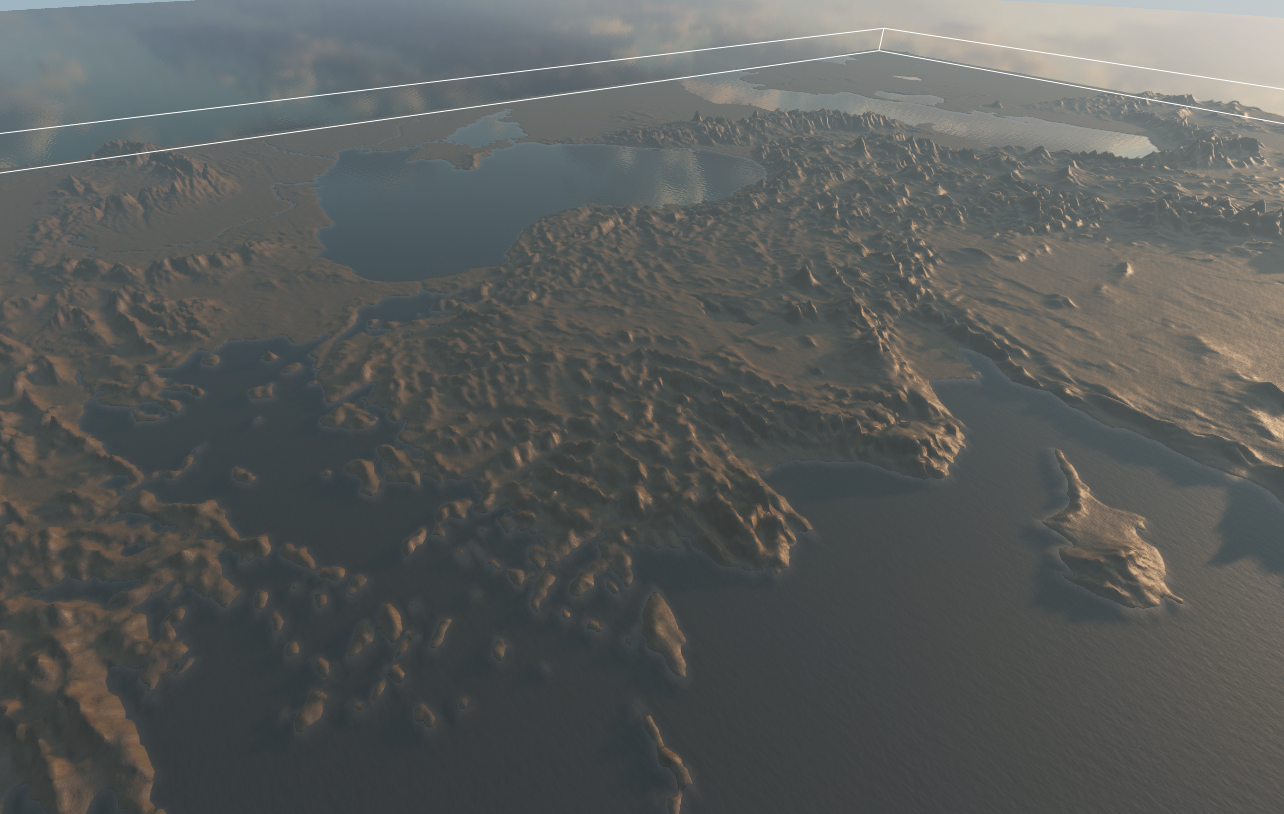 Campaign map under development (a)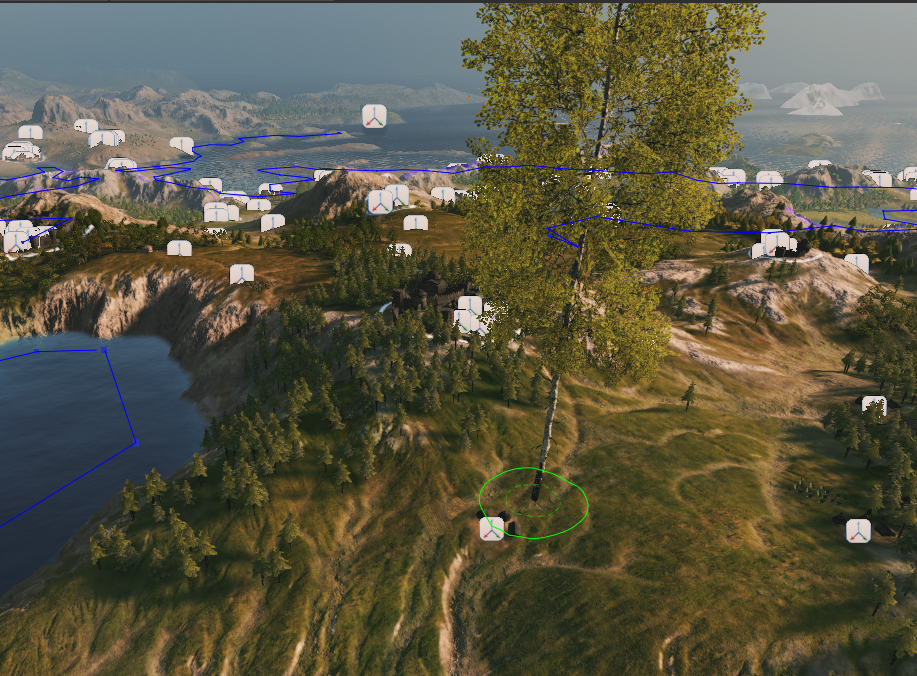 Campaign map under development (b)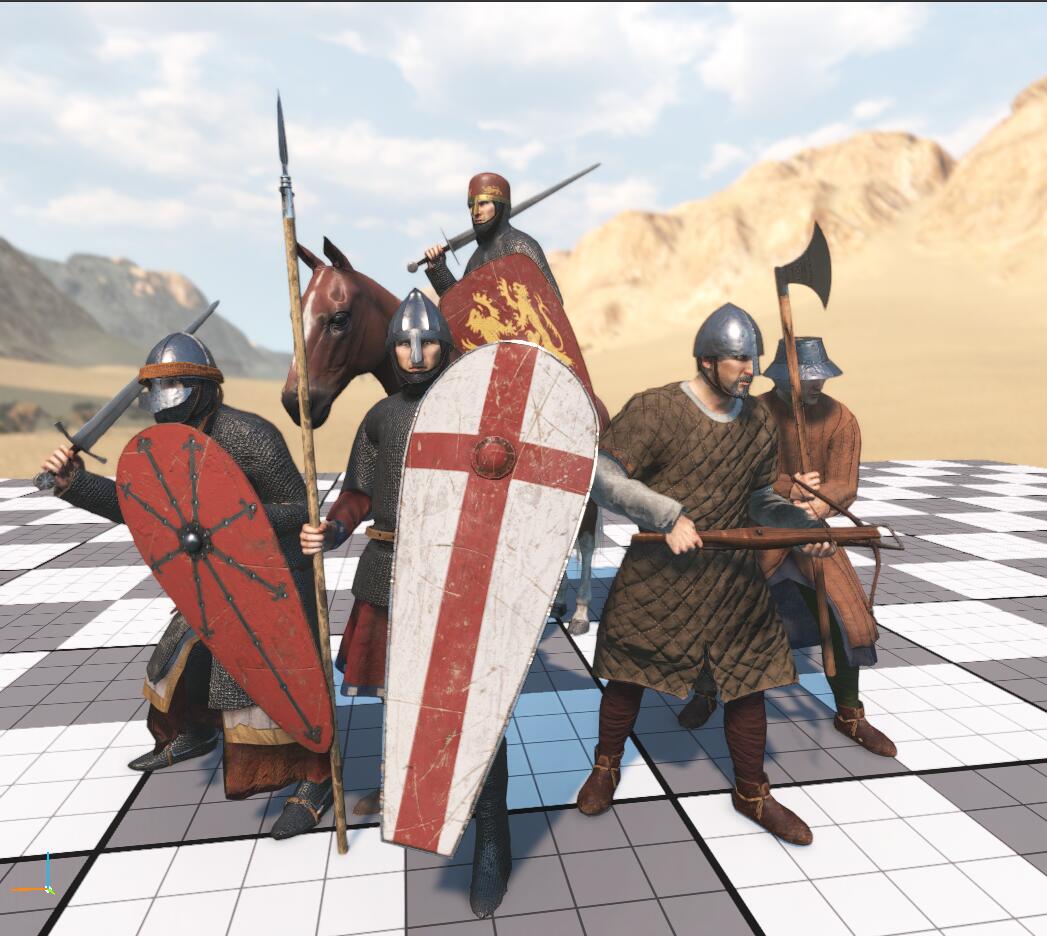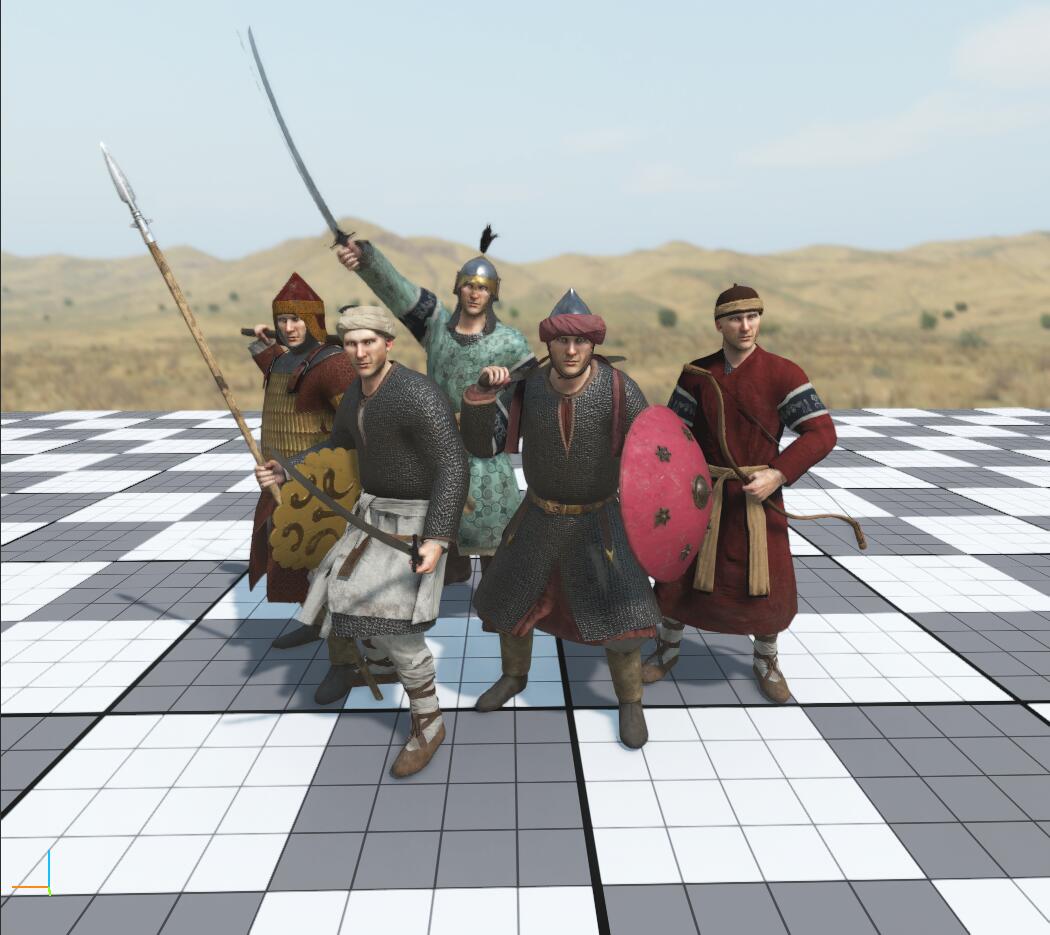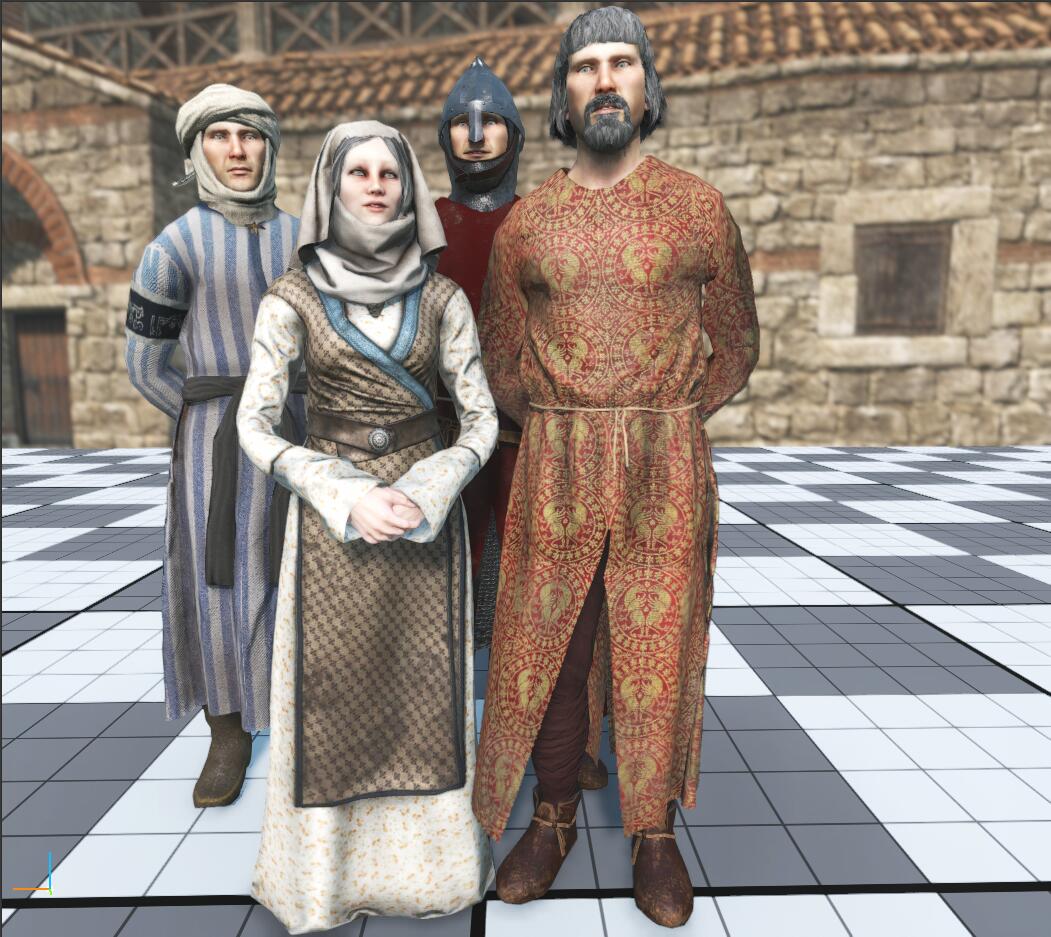 We will try to update our working progress and release devblog monthly, and introduce mod-related historical background as well. The release date of Beta is not decided yet. We estimate it would take us a year or more to do so, as result, we hope everyone to keep patient and pay attention to our latest progress.
Thanks for your reading. In next devblog, we will introduce our first faction — the Kingdom of Jerusalem.
More devblog and news will see in
Moddb
Devblog (1)
Long may you live ——By Team Century
Last edited: