Squire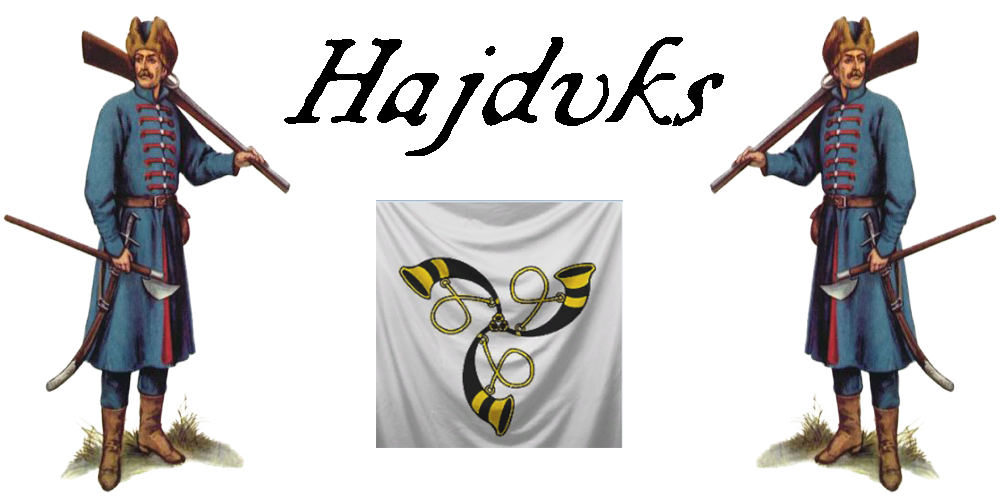 Who are we
We are a ranged infantry (musketeer) EU clan in "The Deluge" mod. Our preferred unit is Hajduk, of Polish-Lithuanian Commonwealth faction. We attend the "Official The Deluge Organized Warfare".
Unit History
The Hajduks were Hungarian irregular or mercenary soldiers in the 16th and 17th centuries, and a liveried bodyguard of the Polish-Lithuanian Commonwealth in the 17th and 18th centuries. In Serbia and the Banat region in the 18th century, hajduk referred to an infantry soldier. The term has numerous alternative spellings in English including heyduck, hayduck, heyduk, and haiduk.
In-game Description
"Hajduk is a polish musketeer armed with harquebus or a simple musket, in which he is sufficiently experienced.
In melee fights, Hajduks use sabres and small axes. For protection, they use medium armors - delias and magierka hats.
Their assignment on the battlefield is shooting the advancing enemy units, or assaulting, using countermarch tactics."

*Members
*Officer:
Cpt_Luka (event leading)

*Non-Commissioned Officers:
Sgt_Andreya (recruiting and maintaining)
StdB_Veljko

*Enlisted:
Vet_Mitko
Vet_Akan
Vet_Aldin
Vet_Momchilo
Vol_Tiborc

To join


Add andrix63 on Steam

OR

Message me here on the forum
Requirements


1. The mod itself: http://www.moddb.com/mods/the-deluge/downloads/the-deluge-08-installer
2. The latest patch: http://www.moddb.com/mods/the-deluge/downloads/the-deluge-082-patch
3. TeamSpeak 3: http://www.teamspeak.com/?page=downloads

Our TeamSpeak Address: 5eme.teamspeak.de
Our Steam Group: http://steamcommunity.com/groups/Hajduk_Clan
More coming soon!
​