Sergeant at Arms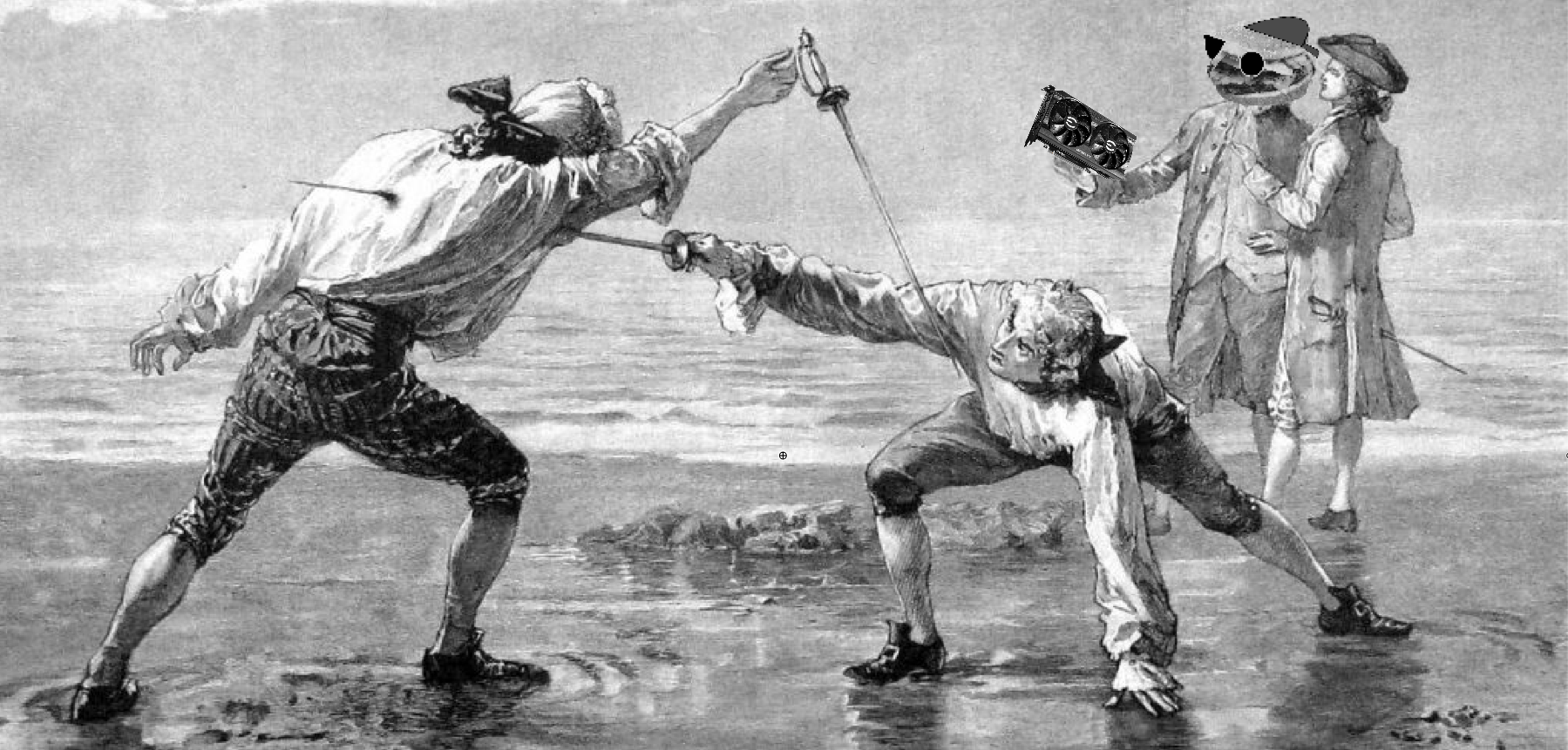 NORTH AMERICAN 1v1 DUEL TOURNAMENT (GeForce 3060 + $125 CASH PRIZE)




BRACKET

:

https://challonge.com/NADuel1v1

Round 2 must be completed by Saturday September 18, 2021 11:59pm EST

Round 2 must be completed by Saturday September 18, 2021 11:59pm EST

Round 2 must be completed by Saturday September 18, 2021 11:59pm EST

​
Signup Form:
Name:
Link to Steam Profile:
Ruleset:
Each round will be best-of-3 sets as defined by the in-game duel mode (1 set = first to 3 duels)
The bracket will be double elimination

Class/kit loadouts will be pre-defined.

See below for more details*****
Only one-handed swords in the pre-defined loadouts will be used
Contestants must drop any shields/non-swords/projectiles prior to the start of each duel
Contestants must signal via up-block that they are ready to begin prior to the start of each duel
All duels will be played on NA East unless both parties agree to play on another server
No use of hacks, cheats, exploits, or macros
*****Depending on which factions are available on the duel server during your scheduled match time, you will select the Faction, Class, and Perks defined below. When there are two different factions, you must always choose the predefined loadout from the higher ranked faction (1 is highest, 6 is lowest).
Rank ​

Faction​

Class​

Perk 1​

Perk 2​

Move S./
Armor​

Sword Stats
spd(thr.spd) / dmg / length​

1​

Battania​

Wildling​

Longer Sword​

Any Perk​

83m/22a​

91(93) / 68 / 102​

2​

Khuzait​

Spear Inf​

Improved Armor​

Nimble​

80m/28a​

93(92)/ 73 / 101​

3​

Sturgia​

Varyag​

Mace/Bastard Axe​

Veteran​

80m/44a​

89(90) / 70 / 100​

4​

Vlandia​

Sergeant​

Improved Armor​

Veteran​

80m/51a​

90(91) / 66 / 102​

5​

Aserai​

Skirmisher​

Long Sword​

Any Perk​

83m/13a​

93(91) / 68 / 97​

6​

Empire​

Recruit​

Longsword​

Any Perk​

83m/10a​

94(92) / 71 / 85​
Administrative Rules:
If you have trouble scheduling a match with an opponent, please let an admin know
Post results of the match on this forum
Players will have three days to complete their designated match each round. Both players are expected to add their opponent on Steam and monitor their Taleworlds private messages in order to set up a reasonable match time with their opponent. If evidence is provided that a player is unresponsive and does not attempt to duel their opponent within the given week, that player is automatically DQed from the tournament. If neither player attempts to duel their opponent or contact an admin regarding an extension, both are DQed and whoever is assigned to play the winner will be given a bye the following week. The Administrator will have final say on who advances based on the evidence of dodging that is provided
These rules are not exhaustive and are subject to change
All admin decisions are final
Prize
:
!!!

GeForce 3060

!!!

Sponsored by Silver Knight PCs and NA Bannerlord's very own SirTheo60
$125 to be paid to the winner. $50 to second place and $25 to third (via Venmo or Paypal). Two separate donations of $25 and $75 helped enlarge the prize pool
The title: burger's King. You can make me call you "your Majesty" or "Sire" for one calendar month after the finals
Last edited: