Gamescom 2019 is here!
(From Tuesday, August 20 to Saturday, August 24)

[size=14pt]In this thread
we will analyze in detail all the information provided by the developers through the different channels and platforms available. As videos emerge, don't hesitate to post them here.  Any audio-visual contribution, translation or of notable informative importance that is satisfied on the part of the forumites, will be very well received.

The strength of the Community is powerful.
[/size]​
Ab Comer Castle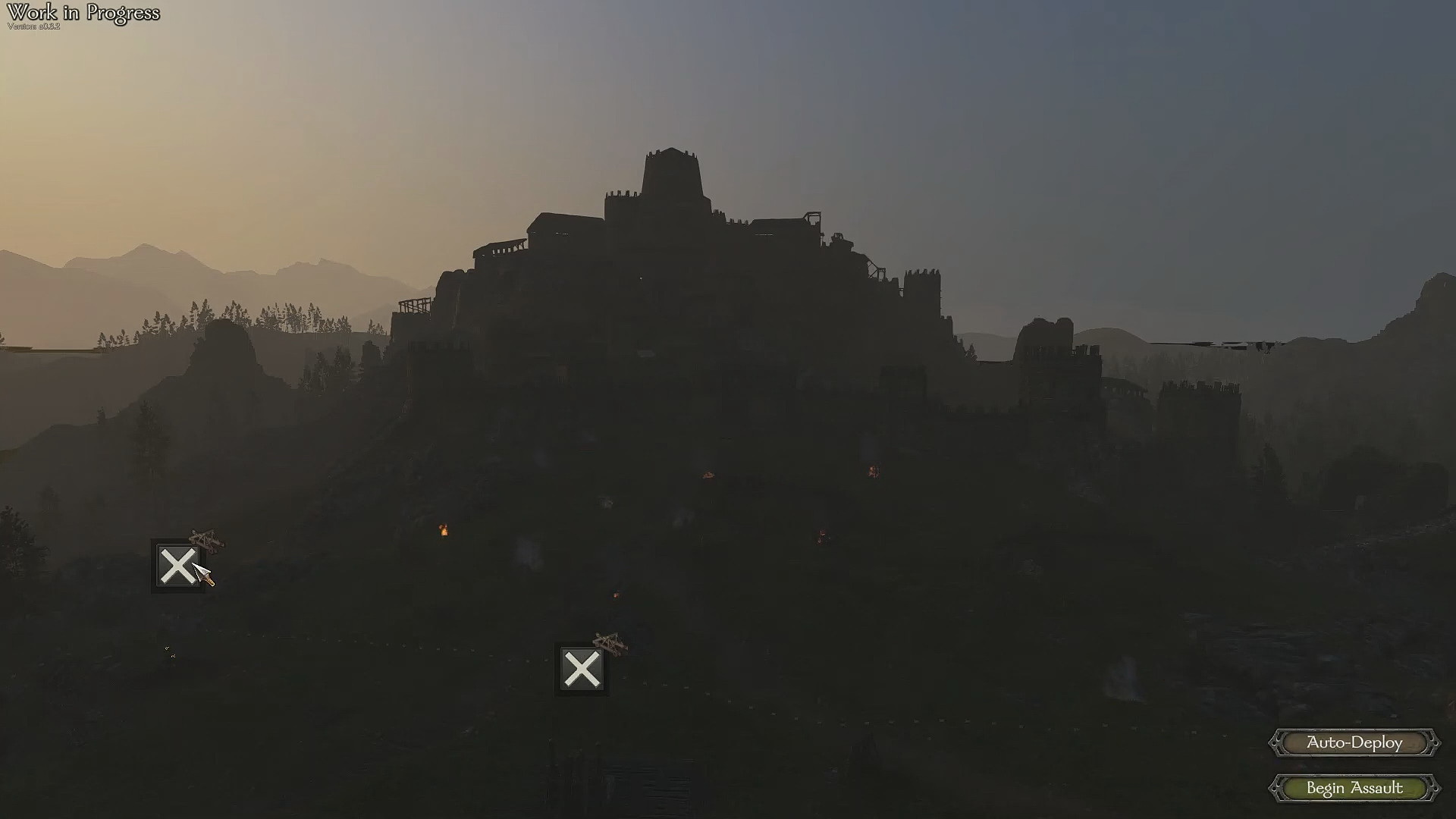 Pendaric Castle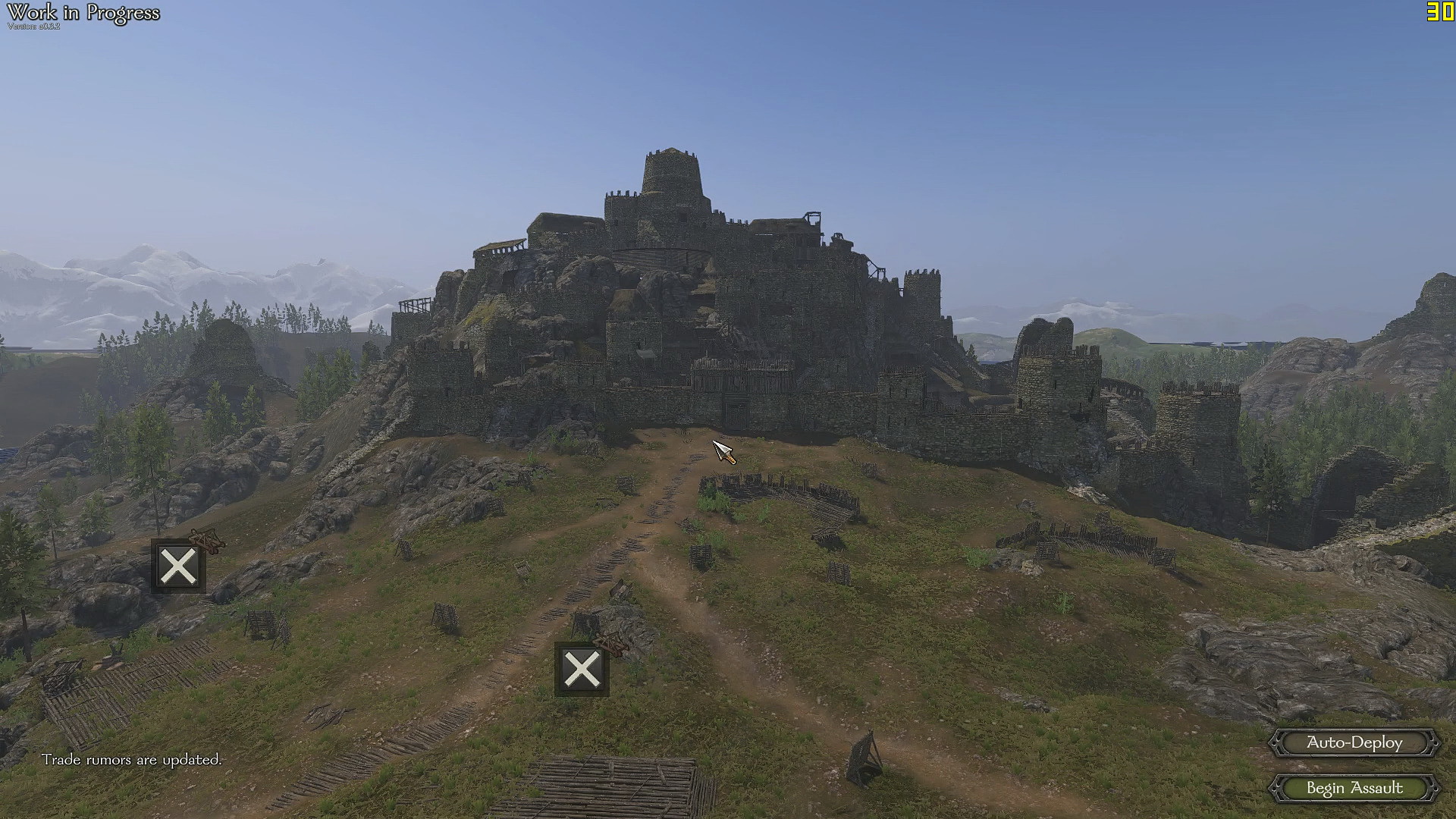 Rhemtoil Castle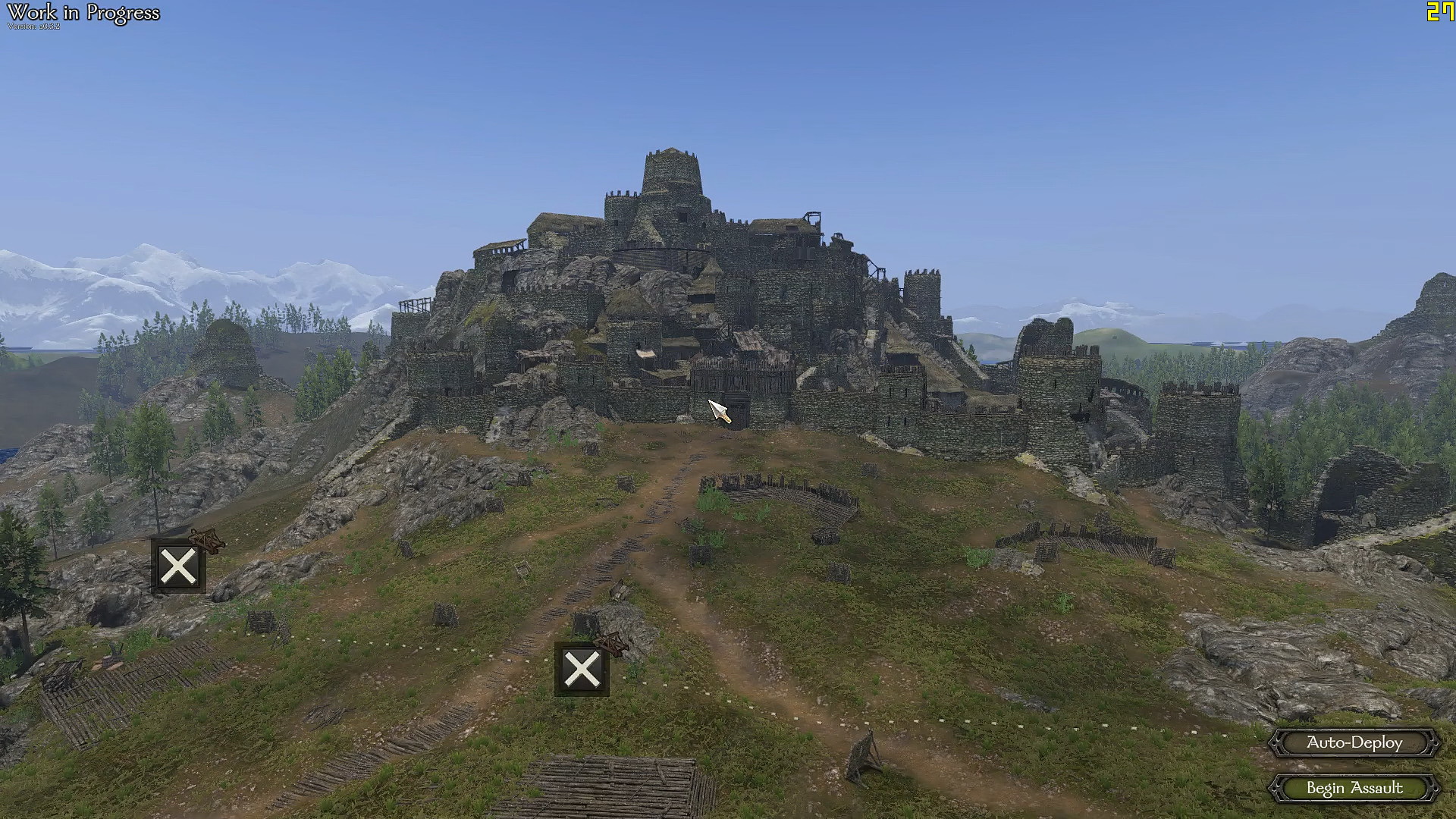 Llanoc Hen Castle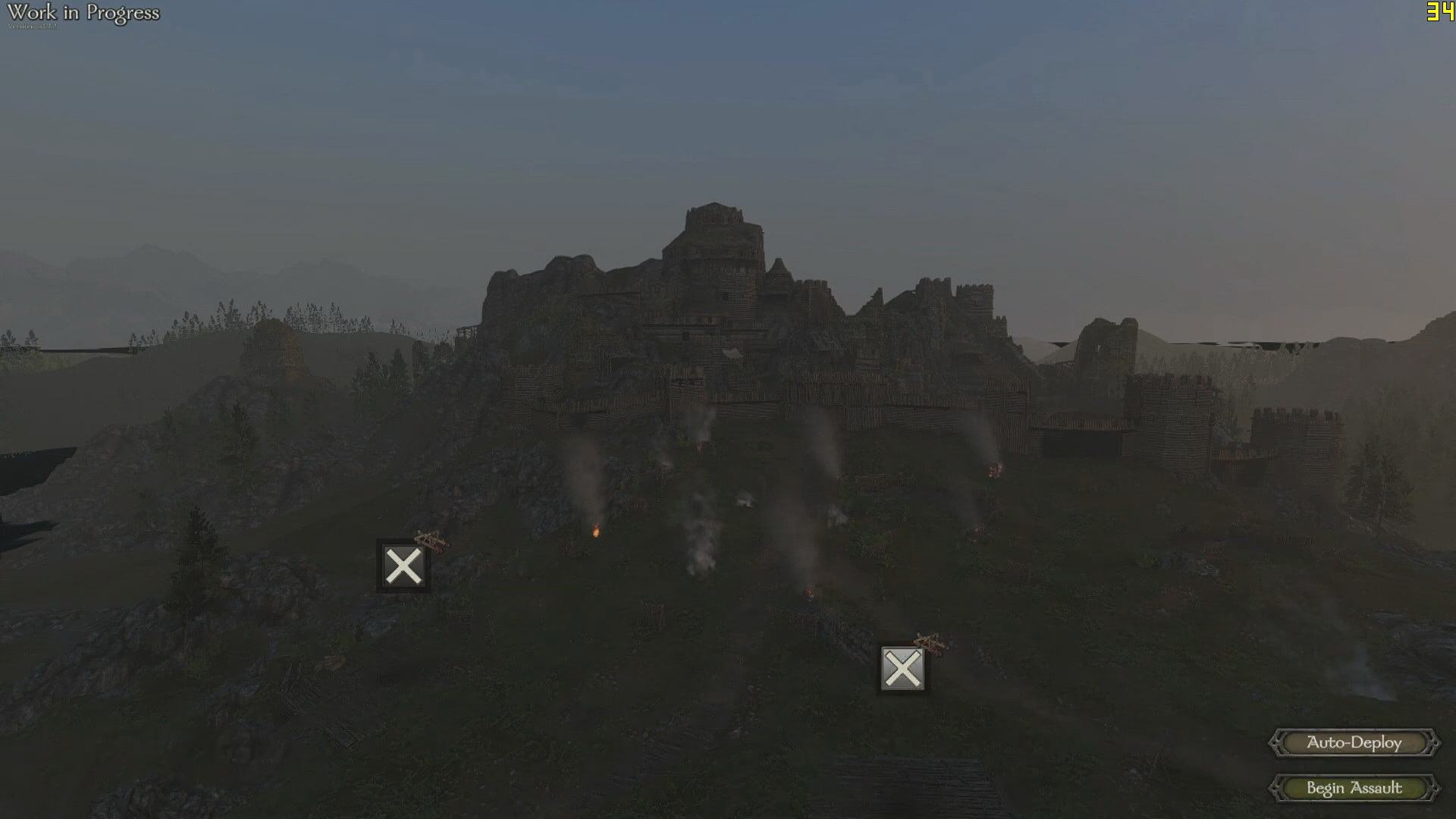 Kingdom Decisions
1st person screens
]
PC Gamer article
https://www.pcgamer.com/uk/heres-why-mount-and-blade-ii-bannerlord-is-going-into-early-access-after-eight-years-of-development/
Rock Paper Shotgun article with TW's comments
https://www.rockpapershotgun.com/2019/08/20/mount-blade-ii-bannerlord-rides-into-early-access-in-march/
Excerpt: "it is only possible to test [the sandbox's] limits by making it available to players," that they want to gather buckets of feedback, and that they could also use the extra time to work on making the world's many cities more distinct. In its early access launch state, they say it will offer "the true, unique experience of Mount & Blade" in both singleplayer and multiplayer"
Dev's comments:
Callum's comments:
Armagan Interview with "Multiplayer" Channel (https://www.youtube.com/watch?v=NZ_eNg6d3xk):
''Hi. I translated an interview with Armağan Yavuz. During translation I felt like I made a lot of Grammar mistakes but I think it's OK. Remember this is not a written interview. So try to read like that.
Starts from 00:20 Interviewer: The game improved very much in comparison with to last year especially technical sides. One of the major critism in last year was people couldn't see enough improvement in technical sides. But this year i see improvement at physic engine: animations, horse mane, horse impact, blood stains, blood effects etc. This was something you dwelled on. Was this planned or critisms maked you confused and you decided to focus on this topic? Armagan: Generally both of them but mostly it is planned. We have a to do list in our head. We put them in line according to their priority. Fistly most essential things, things that crush the game. Visual and cosmetic with lesser priority…
I: So because we didn't know about this at that period we evaluate the game with that version. But maybe we will see cosmetic improvement in that topic.
A: Of course there will. Because here we show only 20 minutes part, cosmetic come to the forefront. On the other hand we anounced early acces and prepare for releasing. We work for balance and stabilization of the game, correctly functional features. We give our time to both of them and try to balance the game.
I: Now to be completely honest, early acces is surprised me. I didn't expect this. Actually in first mount and blade game there was this situation but for second game this surprised me. When we talked last year you said we want to release the game in 2019 but the game delayed to 2020. Do you really consider early acces necessary, do you expect players will react this negatively. Because i see critisms like "after this many year why the game released as early acces". Does this scare you?
A: We are the one of the companies that started early acces, with original mount and blade. With time, there are some used this very badly like starting early acces too early, don't keeping promises or don't finishing the game. Thus there is a negative feeling about early acces eventhough a mechanism that can be used very positively. Our early acces probably won't be like that. Not probably definitely won't be like that. If we pushed a little harder maybe we could say "we finished it" but we dont't want to do that. We don't want to cut features or rush things for deadline. We release the game as early acces and it will be more true if we work on features we want to work on without pushing too hard. In the end this will be more beneficial for players.
I: It is true. Early acces was a more positive thing but now it turned into a more negative thing. What I understand from what you say, when the game become available at the march 2020 i will be feel like i am playing full game. Or will i say "It is more likely a beta game"? Will we feel the game as beta like bugs popping from everywhere, of course this is not something that can be foresee, or will it makes us feel almost full experience
A: Mostly it will be felt like full game. Our game is different from most of the other games. Not a game like linear and strict to a story. More of an open world and unpredictable so there are too much combinations. Normally in a linear game every time, you see what will happen and you could say "okey" if you don't see any mistake throughout 60 hours gameplay. But we don't have such luxury. There could be anything at any moment because of this combinations. Therefore we must make extra efforts and make the game more stabile.
I: A lot of time passed since you announced the game. And people's expectations increased every year, espacially in Turkey. This both nice and scary. People may expect something incredibly excellent, an impossible game. Firstly does this scare you? Secondly Have you ever said we wish we wouldn't anounce it too early or do you think you announced it too early.
A: There are things we said "we wish" about it. It would be probably better if we announced it a little bit later.
I: Probably you didn't planned such a late release.
A:Of course we didn't think like we will release this in 2019. Eventhough we have previous game experience there isn't enough know-how in Turkey. We have a super talented, extraordinary team but our friends don't come us with much experience. They learn here. We also learn here. Our standarts increase while we are making the game. Therefore we could extend development phase. Do these scares us? Not very much actually. More likely we have expectations about this game. We think like "a mount and blade game should be like this and this". This could be different from players' expectations. For my perspective, of course graphics are very important, but it could be something a new player can't see at first sight. Like does the game favorable to development, codes that works on background coded properly, when we make a change on them do these codes crush immediately. Things like this more important for us. Also we have modding system. The game should be favorable for modding, accessible for modders. With all these things everything become more complicated and the process is prolonged.
I: Have you ever said at the first years of development, for example 3rd year of development "we must definitely add this to the game" eventhough you know this will be delay the game or said "If we do that, the game won't be released before 2028" god forbid, and removed things from the game.
A:Of course we have. We are now using third user interface, this one is become too beatiful. We first start it and later said "things aren't going (well)". Then we passed into a new system and also deadlocked there. If we don't see what we want eventhough how painful it is, it is truer to cut it and redo a proper one.
I: This one is new one right? Different from last year.
A:Yes
I: We saw new one, looks very nice. It doesn't split you from the game. So i have questions that come from my viewers. Like "What changes are there in country management?", "Can we do stuff in order to stay on the throne", "do country do something behind other's back", like spying. Can we send our men to do something?
A: We focused on modelling things like politic debates(?) and trickts etc.
I: Do we feel Game of Thrones-like betrayel?
A: unfortunaletly we do. There isn't much between countrys. More likely between king, queen, lords, politic debates(?) inside theirselves. In order to modelling these things there are interesting mechnanism inside the game. And at some point these things become very important things. Like you joined a kingdom and took a castle with king's army. The next step is the king should give the castle to you and you should own that castle (?). Politics involved in that point and we have a mechanism called influence. You should take the castle with using that mechanism.
I:So we should keep relations. Maybe we will do missions for somones, and maybe we will do unwanted missions for others. So there will be conflict like this. Well then how marriage affect this?
A:Of course marriage affect this. There are variable noble families. Marriage with other noble families is very important. You become allince directly. You could also marry for love. Then this won't has any use.
I: At least we follow path of love. Someone asked about banners. How could will we customize banners?
A:You asked earlier if we removed any feature, we simplify banners. Because the game's itself very complicated and there is a high load of imformation to players. There are too many things happening in the map like caravans, armies, trade, recruitment. So we decided to make kingdoms' and lords' banners understandable in first sight. Therefore we simplify banner designing.
I: Does the game will be playable for the lower systems? Of course it is hard to say from now.
A: Our game engine guys work really hard for this sake but i can't say excatly for now. It probably works on a new laptop eventhough how low it is but i cannot say how many years back(?)
I:Consoles?
A: There is nothing i can announce for consoles for now.
I
He said somethings about warband on console). So is there gamepad support on PC?
A:There will be gamepad support on pc. (He also talks about warband on (in?) consoles)
I: Are you planning to develop another game besides mount and blade in upcoming years.
A: We have a lot of projects. I have folders of game ideas in my house. But starting to them seriously wants investment and plan. Mount and blade frenchise probably goes on. Because it is very emotional and important project for us. There could be other projects as well.
I: Last question, when will we get full release?
A: Our main goal in early acces isn't adding a lot of new features. Instead balancing and polishing existing features. But i hope it won't take much time.''
Armagan Interview with "Technopat" Channel (https://youtu.be/c1UDeuuvAY
:
Interviewer: First of all you made a beta test to your new game. Could you share some of the errors you encountered in this beta test or could you give us some informations about feedbacks from this beta test.

Armagan: Thanks. Our beta test started with a minor scale. We are thinking to enlarge this after this point. We opened a registeration page yesterday. Interested players can sign up there. Until now we got very good feedbacks. They say "it gives the excitement of the first game but better" or some positive and constructive things like "this part needs changes like that". We wants these, we do beta for these. With slowly developping, we will bring the game to a better point.

Interviewer: Are there things you want to add or remove thanks to beta?

Armagan: There aren't many we want to remove. We receive suggestions constantly and eveluate these. We have a suitable path to ourselves. We will follow that path.

Interviewer: We said in our previous interview co-op won't be in the final release. Is there a change in that?

Armagan: Unfortunately. Because our game is both complex and deep adding a co-op later is a very hard task to achive. The game already delayed a bit, longer than our expectations. To be honest we don't want to delay even more for co-op. Becouse of that we completely focused to finish remaining features and prepare the game for early acces. We announced march 2020 as early acces date. In order to prepare the game to that date all of our team work with great effort. Let that happen first and we will look for remaining but we don't give any guarantee or promise for co-op. If it can happen it can.

Interviewer: Okey. Are there things that we don't see in the demos, things that hidden for the full release? Could we expect a surprise?

Armağan: There are a lot of things that we don't see in the demos, of course. I mean there things we hide especially and also things we don't satisfied about them and decided to make a polishment first. Because of that there a lot of things. Like craft system we didn't show much about or other a couple of features. There many things we didn't show yet.

Interviewer: Enough for to excite us.

Armağan: Yes, of course. There will be unexpected things.

Interviewer: There is a little bit series popularity in the gaming world lately. We see big games' series started to made. Are there anything about this topic on your sides?

Armagan: No. The game is enough for us for now. I can't imagine what will happen if we enter the series. Maybe long after but for now we don't have such plans.

Interviewer: Are there +18 factors like blood or other things that cause the game to be banned in some countries.

Armağan: Current version got a permision for +13. This is not completed so it is uncertain to what will happen. We don't think there will be much +18, of course some countries have different policies. But there won't be something that cause a ban. Certain countries have certain classification. I expect that type of an age rating.

Interviewer: Release date is approaching. But there other big projects that approach to a release that eventough some of them is not your game's type like Cyberpunk 2077, Bloodlines 2, Wasteland 3. Are there any concern about overlapping release dates?

Armağan: No. We don't have any concerns. We have a lot of people wait our game. I think they will be enough. After all the game has to stand on its own legs. Because of that it won't be like only sold for two weeks and never sold again. It continue to be sold for years. What important for us is gaining players' liking and release a game that will be played for years with admiration. After we achive this sales will happen itself.

Interviewer: Super. I am sure this is what mount and blades fans would like to hear. One of the most wondered things is how much money spent during development.

Armağan: Uff.

Interviewer: How many irons used in this construction?

Armağan: We haven't release it for a long time. I need to check first to give a certain amount. We could say a couple million dollars. But i shouldn't say exact amount now.
https://www.youtube.com/watch?v=P6mwM1Zlsnw
Skills & Perks Analysis (video)
Army management screen
Vassals joining the army
Wars
Player parties
Proper skills screen:
Inventory screen:
City UI and characteristics:
Conversation camera with a tavern mercenary:
Lighting:
Caravan system
Notifications on the right side of the screen
Aserai troops:
Aserai lords:
Fiefs screen:
Clans screen:
Imperial troops:
Beni Zilal minor faction
Beta Character Creation leak from stream
Source:
https://www.youtube.com/watch?v=X4i0ezaDVLE
As a prisoner you can ransom your freedom, but can a penniless player still escape?
Khuzait troop tree:
Battle command delegated:
Dead family members remain in the clan screen marked with a red skull and cross:
Seems like we can ambush bandit lairs if nothing else. 
Policy commendations:
Policy Patriotism:
Policy Charter of Liberties:
Policy Privy Council:
Policy Sacred Majesty:
Policy Scutage Tax:
Imperial troop
Vlandian troop
Sturgian troop
other troop
Bannerlord Board Games
https://pastebin.com/7q5nAbMA
Character Creation
[size=14pt]Updated to 51 pages​